In the ever-evolving world of digitalization, the aim to get a degree in computer engineering is what many undergraduate students have. Just last year, around15694 degrees were awarded in this field in the US which shows how popular CE is among students. With the growing interest in such a course, it makes sense that they would want to know which engineering school in the US is the best for their future.
Before we talk about the best engineering schools in the USA, let's see what elements a school teaching CE should have in the first place.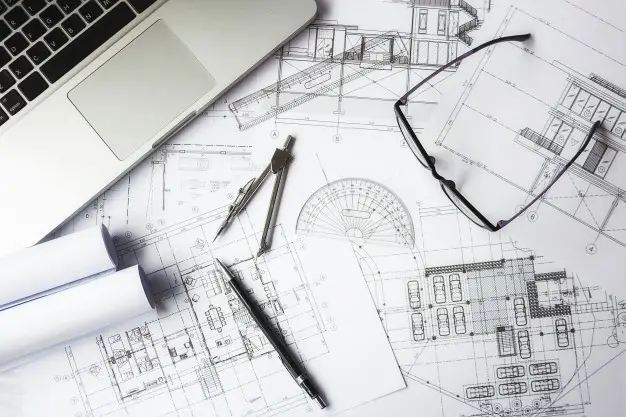 Image source : freepik
Read: How to start a blog for beginners
Things To Look Out For In CE Courses
Just like you would do in the case of other courses, when choosing an institution for an engineering program, there are certain factors you should consider. While some of these will relate to the course itself, others may be related to the college in general. Whether you want to attend the university of Stanford or are dreaming about getting to Cornell, it's important to consider the following:
Specializations Offered: First and foremost, you should always select a course including your preferred specialization options. There are many different specializations that are offered as part of these programs so make sure that the track you wish to take is included in the institutions you're considering.
ABET Accreditation: An institute that has an ABET accreditation will fare well for your future career choices. Not only do such universities adhere to a global standard of education but graduates of these courses are often preferred by companies around the world so you may very well end up with higher than the average starting salary of engineers from non-ABET-accredited courses.
Support Services: While studying for an undergraduate program in this field offers various working and research opportunities for the future, they also cause very high levels of saturation in the job market. That is why it is important to attend a college that provides some support services to its students in regards to job placements and internship opportunities. This will help you get a head start on your professional life as an engineer right after you graduate.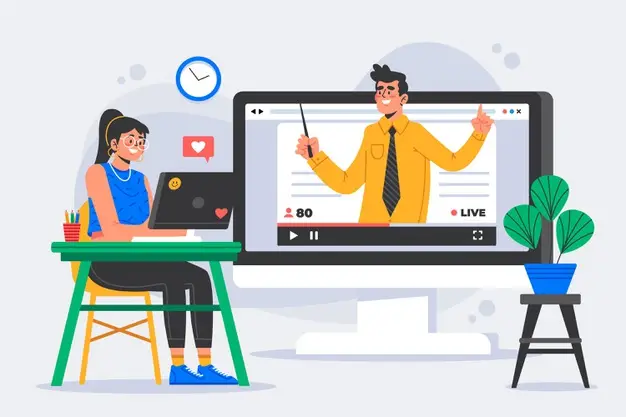 Image source: freepik
The Best Computer Engineering Schools in the US
1. Massachusetts Institute of Technology
MIT is a great choice if you wish to get a computer engineering degree, being the #1 ranked university in the whole world. The course offered by MIT is ABET-accredited and provides different learning paths that are flexible to suit various needs. MIT also provides financial aid, so it is definitely worth applying for a spot here. Being a top institution, it also focuses on providing mentorships and work opportunities that are bound to increase the chances of landing a good job after graduation.
Read: How to start your own digital business
2. Carnegie Mellon University
At Carnegie Mellon University Carnegie, students have the chance to be part of its cooperative education program as well as its excellent summer internship program, which will give the work experience you need even before graduating. The people who study here also have the opportunity to study abroad in Thailand and Portugal for masters or Ph.D. courses in computer or electrical engineering.
3. California Polytechnic State University
The California Polytechnic State University is among the best 10 institutions of engineering in the country, so it is definitely worth considering. Aspiring engineers will be able to benefit from the double majors and various electives like optoelectronics that are offered. Thanks to the lab facilities on campus, you will also have the possibility to work on your own research project or two.
4. Virginia Tech
While looking for degree programs at top schools in the United States, Virginia Tech is an institution that is bound to come up. You can choose to study computer science or engineering at two different levels, with the master's degree being the most followed. With the number of graduates growing at a rate of 13.3%, this is a very popular university to attend for such courses.
5. Georgia Institute of Technology
Georgia Tech is another popular college that currently has about 150 undergraduate students enrolled in CE. This is among the best 10% choices in the country as far as this degree is concerned. If you live in Atlanta and are looking for the best place to attend to be a future engineer, Georgia Tech should surely be on your list.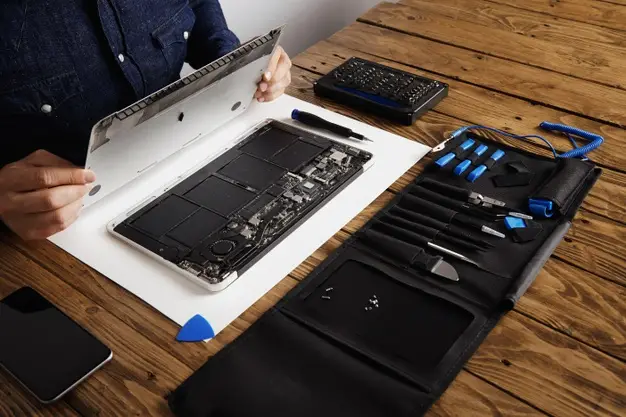 Image source : freepik
Notable Mentions
As stated before, there are many factors that should go into your decision, which is why you may find that some other undergraduate engineering programs suit your needs more than the ones mentioned here. To give you some more options, here are some other colleges and universities that offer excellent courses in this field:
Stanford University Stanford

North Carolina State University

University of California

University of Washington

University of Michigan

University of Southern California
Conclusion
If you are a student who is aspiring to become the next best engineer of computing, you cannot really go wrong with any of the best academic institutions in the country. When looking for the perfect course for your needs, be sure to go over all the various aspects that engineering students need to consider before enrolling to any engineering school. Once you find your perfect choice, make the most of every work, research, and internship opportunity you get to gain unmatched experience with professional computer engineers.
---
Author : Kevin Adamson, a professional writing coach working for papersowl.com. After getting his education in computer engineering, he worked for some of the most reputable companies in the country. Now, he runs his own office while also conducting lectures and training at educational and professional institutions covering the subjects of CE and digital media sciences. Kevin also writes regularly about trends and upcoming possibilities in the world of computing.
---
If you like the content, we would appreciate your support by buying us a coffee. Thank you so much for your visit and support.