By Nirav Parmar – The modern business practice is getting customer-centric because, in modern times, customers act smart and stay ahead. Hence, the times are gone when business people used to have their monopoly. Also, the business market is getting competitive, and people have many more options these days, including online and offline. Hence, in modern times customers need to be given priority, and customer service is the one that can make or break your business.There are 4.66 billion people worldwide who access the internet, and hence, they have the resource in their hands these days. Customer service a decade ago was completely different, and now it has changed. It has become important to keep and attract customers in this competitive business market. The business people need to follow the trend and prepare amazing customer service tactics so that more would  people believe in their products.
Significance of customer service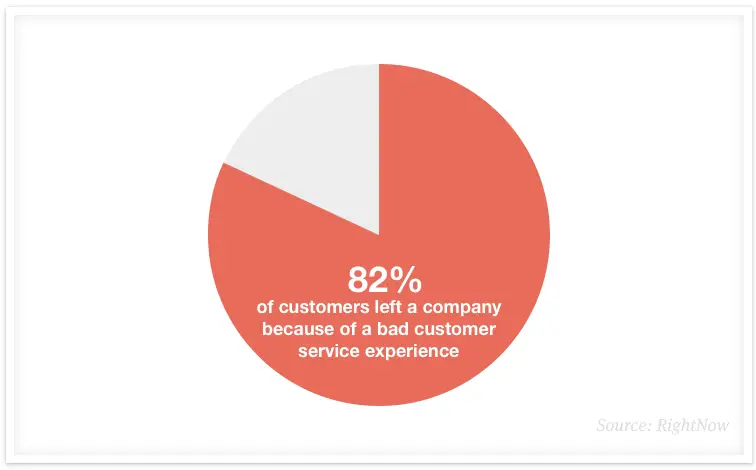 (Source)
Customer service has become one of the essential parts of the business, and importance to the customers needs to be given. People will remember the business based on their customer service and rate the business service based on the customer service. Hence, overall the customer service can be very impactful on the business success. The more business people focus on customer service, the more their chances of success increase.
Read: Customer service: how to do it efficiently
Most common customer service mistakes
Business people should not afford to make mistakes when it comes to customer service. Because of the importance of customer service and people being smart and noticing everything, a single mistake can blur your business brand image in the market conditions which are already competitive. Hence, here are the common mistakes the businesses make in customer service.
1. Availability
Imagine you are the customer and looking for answers to your queries regarding the latest gadget you bought. You will obviously get frustrated when you are not able to find any support. Hence, the business people should find their ways in leveraging customer service to be there at the right time and place. Quick availability and easy query resolution should be the priority.
2. Not Keeping Promises
Another thing that frustrates the customers is that brands keep promising but are not delivering and keeping their promises. Many business people make promises to deliver with only the intention to convert those leads and generate sales. To be brutally honest, that is very silly, and it will not create a good reputation for your business. Hence, it is one of the mistakes you should not be making.
3. Don't Fool Around
As said earlier, there were times when business people had their monopoly because there was no competition at all, and people were blindly trusting them. That phenomenon doesn't work in modern-day business. The more transparency businesses maintain, the more people will trust them, which works in modern times. Often, customer service agents fool the customer in the name of policies and terms and conditions that don't work.
4. Guessing Doesn't Work.
One of the mistakes that customer service teams make these days is that they guess the requirements, needs, or even problems without listening to them. Also, customer service teams give the answer by guessing without knowing the actual answers. This situation can even be more confusing for customers because different agents will answer differently, and eventually, customers become frustrated.
Read: How To Attract and Keep Customers Using Digital Marketing
5. Lack Of Straightforwardness
Sometimes the customer service agents drag the conversation because they may actually don't know the answer. In such situations, they need to be straightforward and say that they will get to them in a while with complete solutions. Other than that, customers should be able to contact or connect straightforwardly to get their queries resolved. Hence, dragging things will not help the business people, and they need to show some straightforwardness.
Business people should work on enhancing their customer service system, and a more digital approach is what they should focus on. Digital transformation is at its peak currently, and in fact, according to Elluminatiinc.com, every year, there has been an increase in 10% of spending on digital transformation. One of the reasons for it is customer service.
Common Phrases That Brands Should Avoid Using
People these days are more frustrated with the phrases that the customer service people use to communicate with the customers. The customer service agents frequently use those phrases rather than communicating and resolving the problems of the customers. Here are the phrases that brands should avoid using in customer service.
1. No Offense
2. We Understand You
3. To Be Honest
4. It's Not Our Fault
5. Any Technical Terms
Last words
As time passes, the business people have realized the importance of customer service because there are many business models that have failed only because of their lousy customer service. Also, in the competitive business market, if you are slow and not taking care of aspects like customer service, your business is likely to become a failure sooner or later.
Nirav Parmar is an online marketer and blogger having hands-on experience in crafting creative content. The skills he poses in creative writing is fantastic as his ability to write engaging content attracts the readers.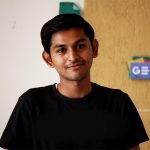 ---
If you like the content, we would appreciate your support by buying us a coffee. Thank you so much for your visit and support.