One of the trends today is having a smart home as it provides functionality, efficiency, and convenience. A smart home is a living space where the majority of the appliances and devices can be controlled remotely using the internet.
Imagine getting a touch-free bathroom routine experience. Get on a smart toilet without lifting a lid, complete with automatic water rinsing, air drying, and perfuming afterward. It cleans and deodorizes itself too.
Exciting times to be alive!
The convenience extends to other home spaces. Smart home assistants and the Internet of Things (IoT) make it possible. You can control your connected home devices with mobile apps.
Apart from convenience, a smart home gets you efficiency and cost gains in your home.
Let's talk about some smart elements you can have in your home and apps to control them.
Read: 8 New Technologies to Revolutionize Learning From Home
Intelligent Faucets
Smart faucets use sensors for detecting touch and movement to act. They use your WiFi or your smart home app to turn the water on or off.
Smart faucets can also detect water leaks and alert you through the app about them. It'll allow you to act promptly and improve efficiency by reducing water wastage.
Soaking Tubs
Another bathroom element getting the intelligent make-over is the soaking tub. You can turn on your water alongside light, aromas, and fog wherever you are at the touch of a button. It'll allow you to turn your freestanding tub into a smart spa-like sanctuary. The immersive journey relaxes the mind, body, and spirit, offering superior and extraordinary self-care and wellbeing.
Voice Control Lighting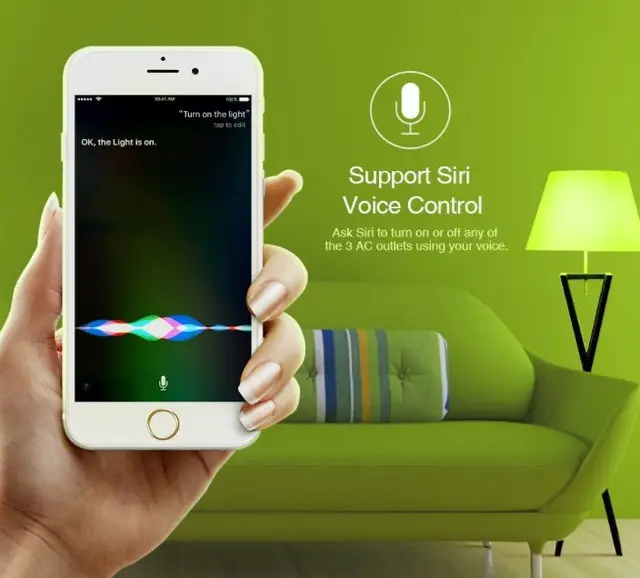 Source: Flickr
Using voice control, you can switch your light, dim, or brighten it. Picture this: for a mellow mood, you can dim the light or set a wake-up lighting feature without lifting a finger.
For example, Philip-Hue voice-activated lights allow you to control your light through the Google Assistant platform.
Read: Best interior design apps for Android
Smart Ceiling Fan
A smart ceiling fan is another element elevating the experience of your living room. With a voiced activated fan, you won't need to reach out for your remote or switch again.
Also, they are energy efficient. Smart ceiling fans have over 60% more energy savings than traditional ones.
Wifi Coffee Machine
Wifi coffee machines enable you to brew coffee even without being in the room. You can set your coffee preferences and timing for brewing.
They have Wi-Fi and Bluetooth connections to enable control from your phone if you are in another room or remotely far away from the house. Atomi Smart Coffee Maker is an example of a smart coffee maker.
Smart Fridge
A smart fridge is an advanced cool storage unit capable of tracking usage and expiry of stored items. Most of them have phone connections allowing complete visibility in real-time on the go.
So, they can inform you if some of your stored products are about to expire so you can eat them before they do. You can have full visibility of your inventory and its state for commercial uses for better planning.
The smart home assistants and connected devices have central control applications. Let's check out some of them.
Read: Home Office Essentials to Make Your Workspace More Productive
Apple Homekit App
The Apple smart home application controls Apple smart home devices alongside other intelligent home devices. Through Siri, you can control your Apple TV, HomePod, window blinds, light bulbs, and other devices.
There are several brands supported in Apple Homekit, and you can review some of them to see what works for you.
Security and efficiency are some outstanding features that set the Homekit app apart. The app is intuitive and easy to navigate to improve your user experience.
It is supported in iPhone, iPad, and Mac.
So, the app assures security, safety, and excellent experience.
Amazon Alexa App
If you know Alexa, you know the app that controls it and that is the Amazon Alexa app. The app supports all Alexa devices and other smart home devices as well.
It allows you to listen to music and even create shopping lists and other functions.
The Amazon Alexa App can set up your Alexa-enabled devices, music, create shopping lists, get news updates, and much more. Other smart home devices that are also supported in the app include;
Philips Hue smart light bulbs

iRobot Roomba 690

Lutron Caseta

Wemo smart plug etc.
All you need is to call up Alexa to wake her up on your smartphone. You can control the rest of the connected devices through voice commands.
There is an alternative Alexa control interface you don't want the voice control. The alternative feature makes the app adhere to ADA guidelines allowing easy use for people with speech disabilities.
Read: 6 Steps to Overcome Smartphone Addiction
Samsung's SmartThings App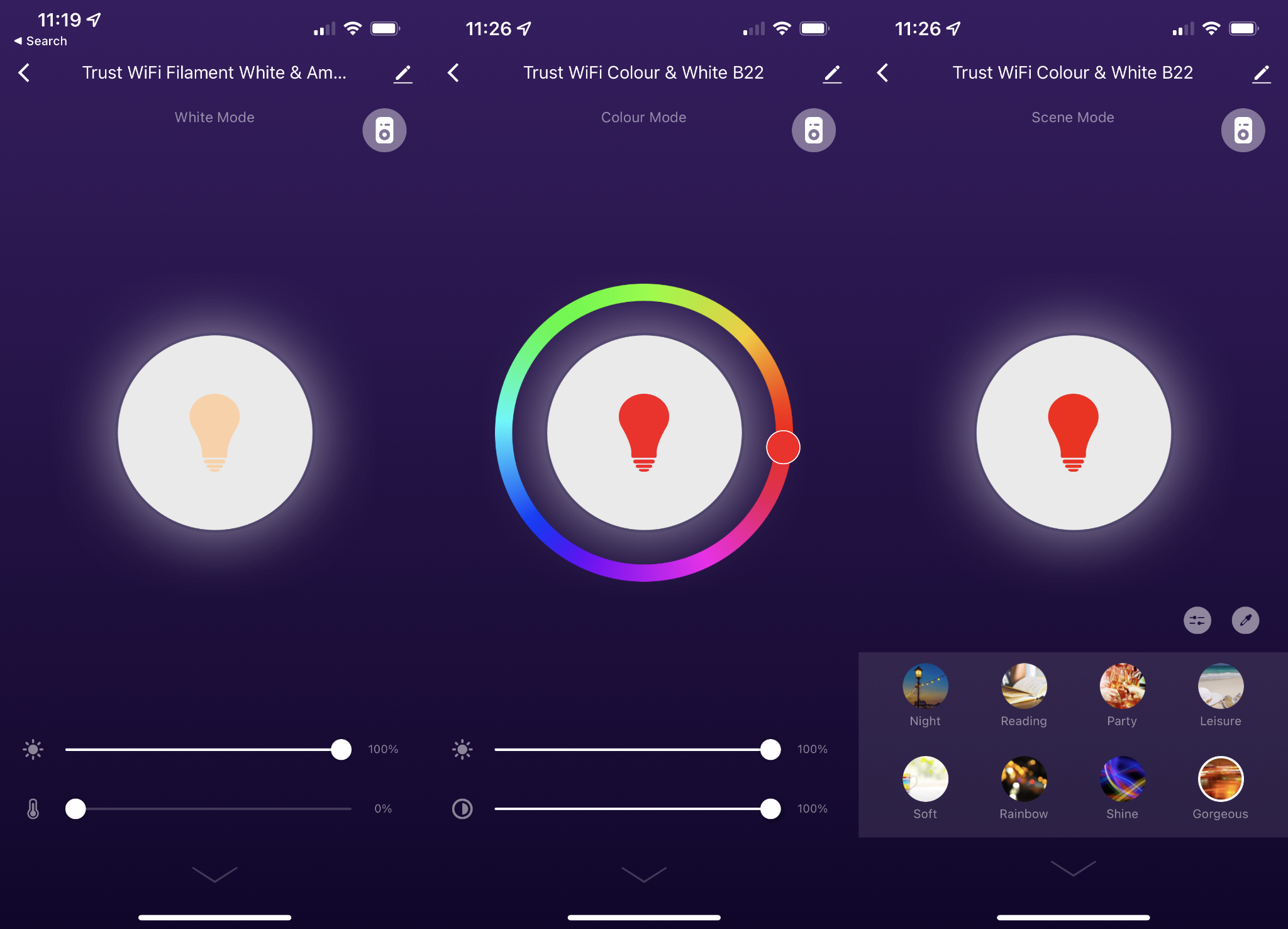 Source: Trusted Reviews
The SmartThings app is Samsung's smart home control application. It covers both Samsung's smart home devices alongside other third-party devices.
It can support Android and iOS devices, allowing users to control several elements like lights, speakers, cameras, door openers, etc.
Here are some of the products that are supported in Samsung's SmartThings app;
Google nest devices

Yale Assure lock home security product.

Ecobee thermostat etc.
Its inherent success lies in its multi-operability design that brings various devices from different manufacturers into one app. The only caveat is that it is entirely cloud-native, and you may fail to see some notifications during outages.
Google Nest App
The Google Nest app supports a range of smart home devices, from smart speakers to smart doorbells and security features.
Third-party devices like Philips Hue light bulbs, Honeywell Home, Samsung SmartThings, Wemo, etc., are compatible and supported in Google Nest.
It offers an intuitive interface with about 1-3 clicks to get your desired control action. Its personalization, ease of use, and efficiency increase making it one of the best intelligent home applications.
Read: Top-10 Apps for Men
Honeywell Home
Using the Honeywell Home app, you can connect and control all your Honeywell devices. Honeywell products include;
Thermostats

Security cameras

Anti-freezing systems

Water leak detection systems

Fire and smoke detection systems etc.
The Honeywell Home app provides you with real-time feed and notifications and other home IoT devices.
You can control, reset and modify these devices to your preference on the go. Also, it has a geofencing feature that allows the system devices like thermostats to turn off or on based on your presence.
Take Away
Smart home devices and virtual assistants elevate convenience and the home living experience.
No space is being spared-kitchen, bathroom, living room, lawn, etc. Although the convenience and other benefits offered are great, you must ensure the maximum security of your devices.
Any security breach can expose the privacy of your home and life.
---
If you like the content, we would appreciate your support by buying us a coffee. Thank you so much for your visit and support.