Compensation influences employee satisfaction and, in turn, impacts the company's performance. Poor compensation planning can drive away talent and scare any future potential recruits. Over 50% of candidates emphasize competitive compensation before applying for a vacancy.
But designing an effective compensation strategy for each employee can be challenging. Each employee is entitled to a different base salary, bonuses, incentives, etc. They will have different total direct compensation.
It can be tougher for companies still relying on legacy compensation management systems. They are too rigid to accommodate the changing workplace or meet individual business needs.
As a result, organizations may upgrade to modern compensation solutions customized to their business needs. The solution should streamline your compensation workflows and emphasize equitable pay. Good news: there are many of them that you may be spoiled for choice.
This article provides the top compensation management tools for 2021. Let's explore them.
Read: 5 reasons why cloud based payroll software is the way to go
COMPview
COMPview by HRsoft is a leading compensation solution that simplifies the whole compensation cycle and recognizes top performers accurately. The compensation management solutions tool is intuitive and makes it easy to create and allocate merit, bonuses, and equity awards. With a proven ROI of 2-3%, your company can save so much in the long run.
Here are the key features of the COMPview tool:
A modeling tool for different budget and awards models.

Awards translation to over 60 currencies.

Online compensation communication for employee compensation statements

Provide numerous easy integrations to acquired compensation plans and other tools like Workday.

Real-time visibility into compensation decisions
COMPview is helpful and suitable for HR departments faced with complex compensation structures. Additionally, you can connect it to your performance management software to get a comprehensive report for better decision-making.
And the report is on each employee. Line managers can create strategic awards from the performance and potential data in COMPview. Some of its clients include Nintendo, ProQuest, Ameriprise Financials, Square, etc.
The tool has a free demo and offers tailored pricing upon request. So, if you have a large workforce with complex compensation plans, COMPview would be a good fit.
Read: The Benefits of Implementing Low-code Software for HR Departments
Payfactors
Payfactors provide a suite of compensation management solutions on the cloud. It can automate and streamline the whole of your compensation process. It offers current market data on compensation, making it easier to design your plans.
Also, they have reliable tools and analytics to help determine each employee's pay. Here are its key features:
Analytics and reporting

Compensation modeling

Compensation statements

Chat support

Training (online and in-person)
This compensation software suits any business wishing to benchmark on best compensation trends. You can easily get the trends and strategies and incorporate them into yours.
The pricing of the tool is customized upon request from the company.
Workday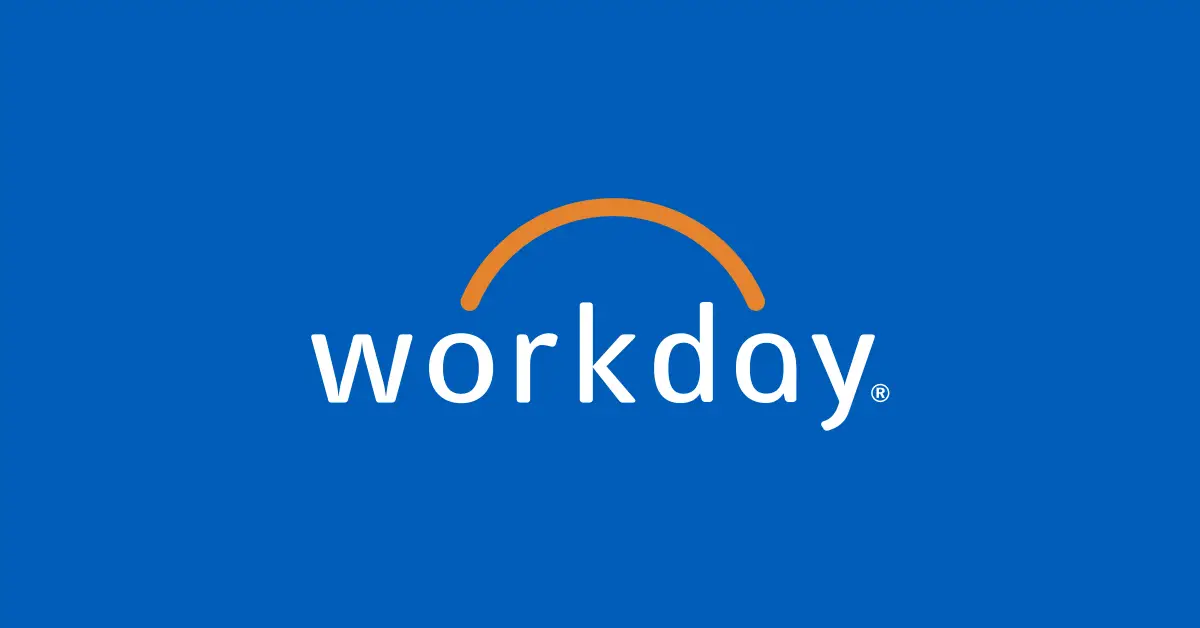 Source: Wikimedia Commons
Workday is another leading provider of cloud-based enterprise compensation management solutions. It is built as a single system that handles companies' human capital management (HCM), financial management, and analytics reporting.
Read: 6 Ways a Human Resource Management Software Will Be Useful for Small Businesses
You can access it using the desktop or the mobile, thus meeting the modern changing business needs. If you have an android phone that limits you from using the tool, consider using Android root software to enjoy the convenience. These are the Workday key features:
Compensation data management

Compensation history

Integration with performance management software

Tracks time to project

Compensation statements, especially total rewards.

Survey feature for getting employees' feedback on the company's compensation strategy.
The tool is perfect for companies to benchmark market trends and salary averages. Some clientele includes Dell, GE, Carmax, Comcast, etc. It has a free demo, but the pricing is customized on request.
Salary
Salary is also a leader in compensation management solutions. It leverages compensation analysis and real-time data to help organizations manage their compensation needs. Also, the tool can automate your workflows and offers real-time data. So, you can rest assured of delivery equity pay.
Here are its key features:
Merit modeling

Labor cost projection

Reporting and compensation analysis

Compensation surveys for employee feedback

Integrations with payroll and other systems
It is suitable for companies having challenges with equitable pay. Some of its clients include Nordstrom, BMW, Kawasaki, etc. For pricing, you have to contact the company for a customized offer.
Read: Choosing the Right Software for Your Business
CompTrak
CompTrak compensation management software is a cloud-based solution. It has a unified platform for compensation planning and management of merit, pay base, equity, etc. It also allows you to handle complex compensation plans.
You can use the tool to align your strategic targets and eliminate the need for legacy systems and manual workflows. Hence, increase employee performance by adding value to various compensation elements like equity pay.
Here are key features of CompTrak compensation software:
Performance management

Extensive labor budgeting tool

Model planning and calculator of awards

Analytics and reporting
CompTrak's pricing is customized upon request.
UKG Pro
UKG Pro is a robust compensation management solution common with multinational organizations. It offers a comprehensive suite of services, including workforce management, service delivery, and surveys for feedback.
Here are some of the features of UKG Pro:
Reporting and intuitive dashboards

Salary structures

Integration with performance management software

Employee compensation data management

Compensation history
The UKG Pro solutions are suitable for organizations managing a global workforce. Some of its clients include Tesla, Yamaha, Feeding America, etc.
Read: 6 Compelling Reasons To Tailor A Software For Your Company
Compport
Compport is another all-inclusive compensation management solution. It offers annual or ad hoc salary reviews, incentive plans, rewards schemes, etc. It is modular and intuitive, allowing you to create compensation plans easily.
Here are some of its key features:
Forecasting and budgeting

Equity pay management

Salary and rewards management

Compensation governance
It is suitable for organizations looking for flexibility and benchmarking in compensation planning. Line managers can use it to assess budget impacts and adjust accordingly. You will have to contact the provider for tailored pricing.
Paycom
It is a single suite with HR and payroll for the overall management of the employee cycle. Having a central place for handling everything from hiring to retirements makes it easier to handle workflows.
Here are some of its key elements:
Performance management

Dashboards and reporting

Benefits manager
It is suitable for small and large businesses, especially digital native ventures. Paycom pricing is tailored on request.
Take Away
Every business should adopt modern compensation management. It allows you to enjoy flexibility, convenience, and ROI that rigid legacy systems or manual processes can not offer. You can access some of the tools over the mobile.
The above top-rated list of compensation management solutions makes it easier to get your fit. We recommend checking their ability to handle complex plans, ROI, support, equity pay, and customer reviews.
---
If you like the content, we would appreciate your support by buying us a coffee. Thank you so much for your visit and support.