Selecting a reliable web hosting company can be highly important in ensuring that your clients have the best online experience when they visit your website. Hostwinds's powerful and variedservice options are designed to offer reliable web hosting services. In this review, we will explore the different aspects of Hostwinds that you need to know in order to make an informed decision before investing on a web hosting service.
Founded in 2010, Hostwinds is a US-based company offering affordable and reliable hosting services. Its product packages are comprehensive and are the main reason for Hostwinds's increasing popularity. The plans not only offer dedicated hosting services but also include VPS, cloud and shared hosting services for Windows and Linux users.

Features and Advantages of Hostwinds Web Hosting Services
Hostwinds service plans offer all the basic services of any standard web hosting company like uptime guarantee, shared and dedicated hosting, backup, monitoring, etc. On top of that, these plans also come equipped with the following features:
Access to Weebly Website Builder
Hostwinds allows its users direct access to one of the most used website builders in current times, Weebly. It is Therefore capable of addressing end-to-end website creation and hosting services in a single package.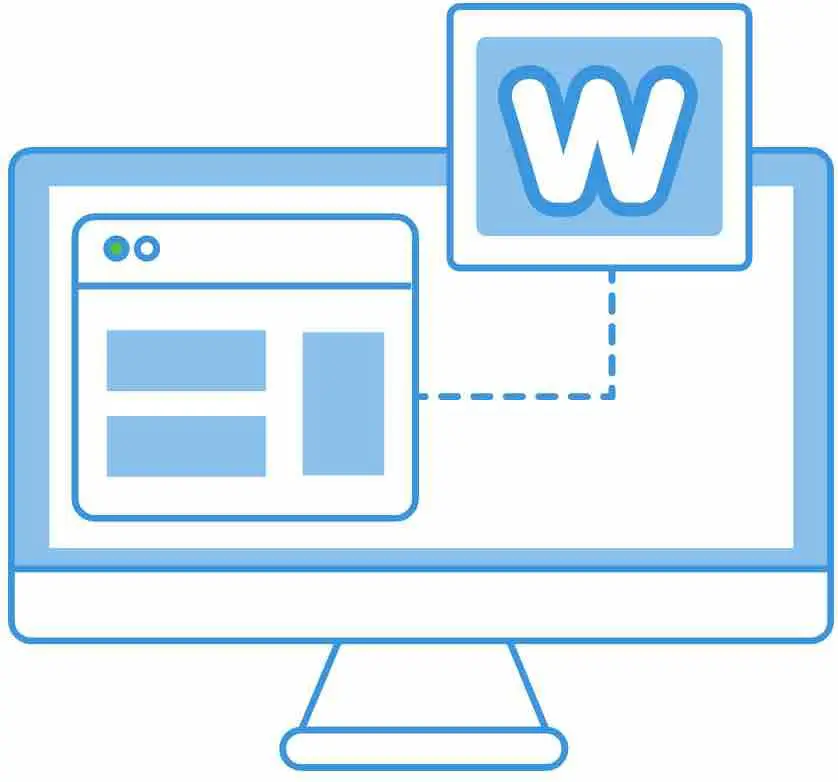 Businesses can create websites, acquire domains, as well as host them with a single service provider.
Free Migration
The migration of your existing website to a new host is not just easy with Hostwinds, it is free as well. Customers are given an ample time frame of 60 days to transfer their site. Moreover, the migration services are offered directly by the Hostwinds' technical experts which ensure reliable services and smooth communication.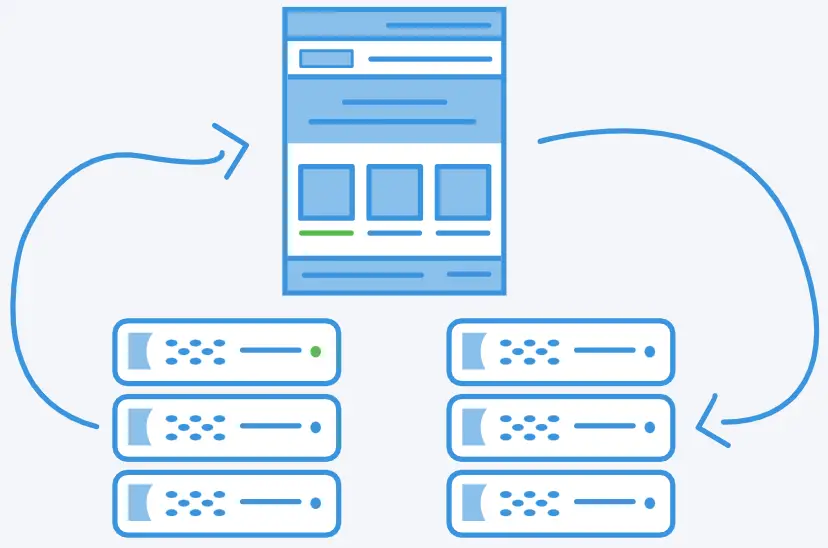 Free Unlimited Email Accounts
Irrespective of the plan you select, Hostwinds offers domain and unlimited email accounts entirely free of cost. As per the industry norm, lower-value plans typically do not include these 2 services for free.
SSL Certification Included
Website security is a paramount concern with not just eCommerce business owners but the visitors and online shoppers as well. Hostwinds plans include free SSL certificates even with all of their shared web hosting service plans.

It is essential to have SSL certificates because browsers like Google will mark your website as potentially unsafe, thereby alarming any potential visitor or customer.
Unlimited Disk Space
SSL, domain and email accounts are not the only free line items offered by Hostwinds. There are also no limitations on the amount of disk space as all plans offer unlimited storage. This feature gives users the flexibility to create small as well as big sites depending on their requirements.
Cloud hosting options
Hostwinds also offers cloud hosting. This is an interesting and convenient option since you will be able to pick the billing option and cycle that works best for you and your budget.

With several Custom Templates, you will be able to fine-tune and configure a customer server environment. You can also deploy future servers with a click of a button.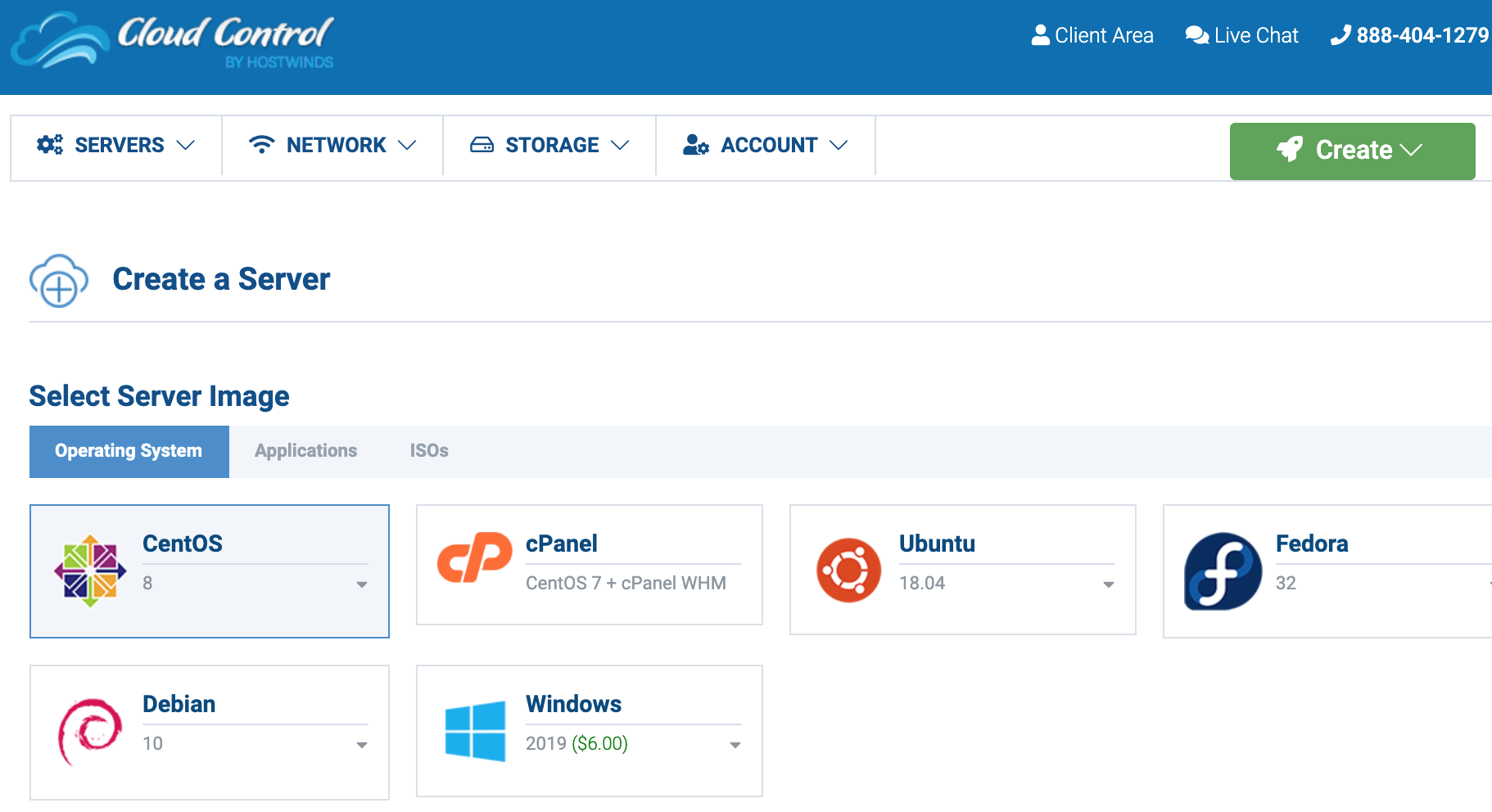 Customer Services and Uptime Guarantees
Lastly, customer service is highly impressive. Added to this the 99.9999% uptime guarantees make it less likely for you to raise issue tickets as you will never have a downtime of more than 30 seconds in a given year.

Its award-winning customer service can be easily accessed via the chat icon on the web page.

We tested the chat service to see how responsive and helpful it is. To our surprise, the reply was very fast and the answer quite satisfactory.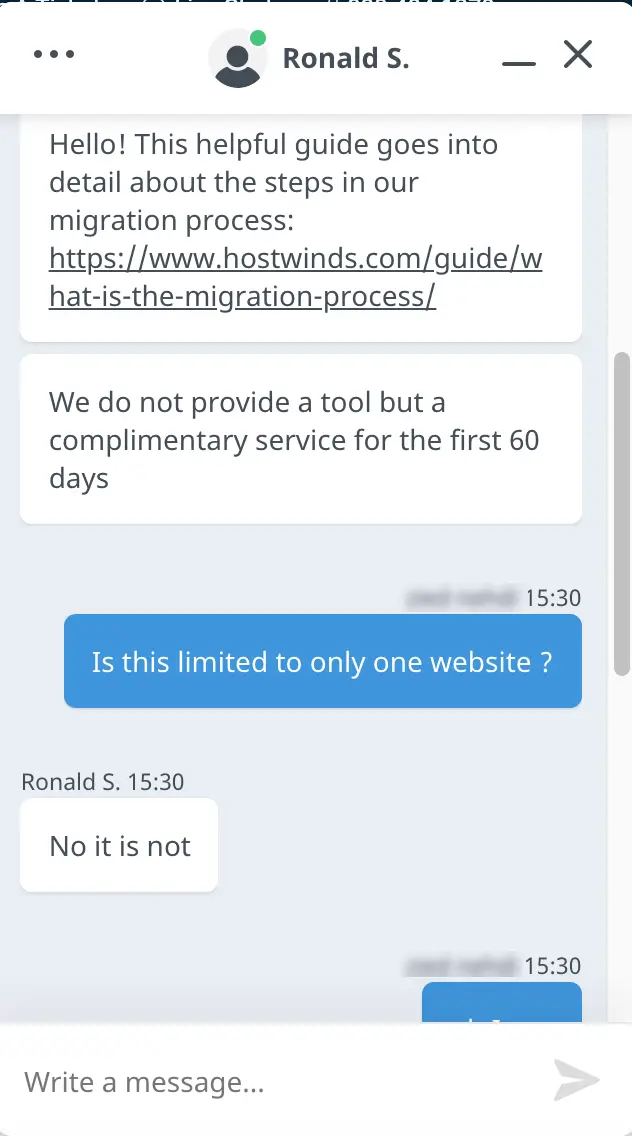 While over 90% of customers felt content with the chat responses, Hostwinds customer service representatives can also be reached via the phone .



Benefits And Advantages
Apart from the above-mentioned features, Hostwinds plans offer certain benefits that can be advantageous for small as well as large businesses. We recommend Hostwinds due to its following advantages:
Convenience
Ease of use is the biggest positive of the Hostwinds web hosting service plans. Users are given tools that can help them build robust as well as aesthetically pleasing websites.
Also, the plans are designed to cater to a vast range of users. For instance, their VPS hosting service plans allow users to select their level of involvement. The service can be easily customized and delivered in a managed or unmanaged manner.
Moreover, the integration with Weebly helps users create websites without any prior experience or knowledge.
Bandwidth
The unlimited disk space and bandwidth are another major advantage that can help small businesses, as well as startups, achieve professional websites at a much affordable cost. Additionally, depending on your business needs, you can add disk space as well as increase your bandwidth.
Comprehensive and Customizable Plans
The hosting plans are carefully designed so that the customers can reap maximum benefits at the minimum possible cost. Each type of hosting plan also comes in multiple categories or tiers like ultimate, advanced, and basic. Depending on your budget and requirement you can implement one that is appropriate for your business.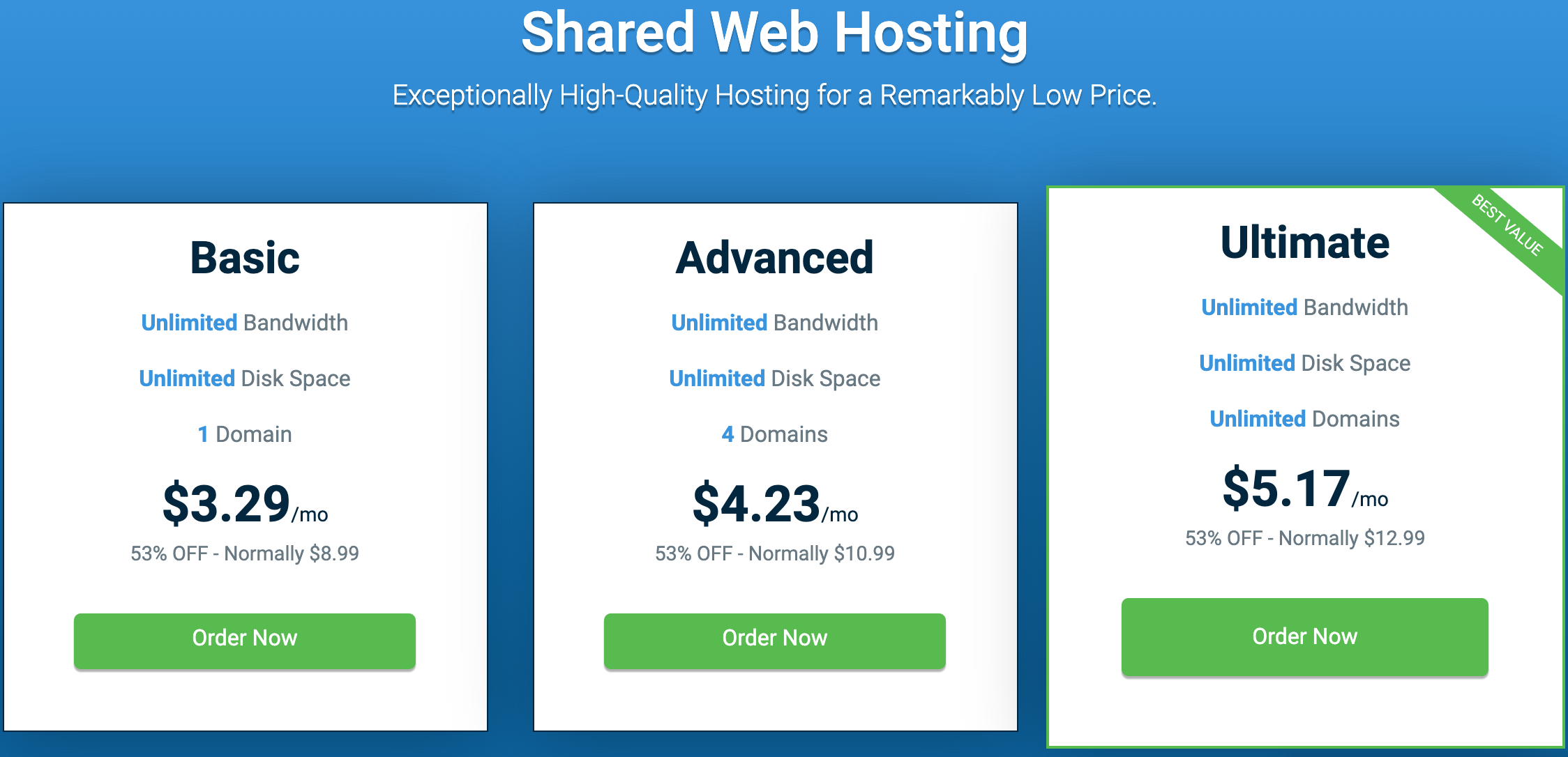 As your business scales up, you can incorporate add-ons and customize your existing Hostwinds hosting plan.
Feature Richness
Overall, Hostwinds services come with a host of features like email, domain, website creation, SSL certificate, etc., that are delivered free irrespective of the plan you select.
This not only makes it cost-efficient but also makes vendor management a much simpler task.
Drawbacks
The very few drawbacks that we have noticed include:
Monitoring and Backup Services Fee
As of now, Hostwinds charges a service fee for providing monitoring and backup services.
Few Server Locations
Hostwinds has only 2 data centers in the United States and one in Amsterdam. This is less than the industry average and much lower than what top web hosting service companies provide.
As a result, the websites may potentially have slower response times outside of Europe and the US.
Final Word
The pros far outweigh the cons in the case of Hostwinds web hosting services. The company has put in consistent effort to improve with every upgrade by addressing the pulse of the market. Their website may lack the glitter as the company does not believe in deploying aggressive marketing techniques like its competitors. However, it offers an extensive range of plans and services at a fairly reasonable price leading to a high customer satisfaction rate. The bottom line is that Hostwinds offers great value for money, especially if your user base is located in Europe or North America.
---
If you like the content, we would appreciate your support by buying us a coffee. Thank you so much for your visit and support.