Despite the large number of possibilities for Digital Marketing applications, there are those strategies / techniques that stand out because they are used by the vast majority and usually bring positive results, such as :
Content Marketing

E-mail marketing

Social networks

Search Marketing (SEO)
Content Marketing
Content Marketing is all content designed to educate, inform or entertain a future customer. The idea is to inform people so that in the future they will not only respect your brand and have it as a reference, but also become returning customers of your company.
But that content is not just any content: it must mention issues related to your market and the possible pains and doubts of your personas – that is, the fictional representations of your target audience.
But, after all, why is Content Marketing important for Digital Marketing?
As we said, today the buying process is increasingly in the hands of the consumer. Information about products and services is no longer the privilege of companies and vendors and is now accessible mainly because of the internet.
Think about it: when did you buy something without searching the internet at least once ? it's probably been a long time. Therefore, it is very important that your company invests in Content Marketing so that consumers can find it when they search for the market solutions that you offer.
It turns out that people don't just look for information about products and services. They want, first of all, to solve problems; the product / service is only the final step in this process. That is why it is not enough to produce content about your company and its solutions: you need to create value for your audience and answer their doubts and pains before they even know that your product or service is the solution they need.
For example:
If you have inventory control software, instead of just writing about your platform and its advantages, think about how the consumer would get to your solution.
What does he need to know before he understands that inventory control software will help him?
Then, you can create content that gives tips on how to organize and calculate an inventory, or what are the solutions that can help someone organize an inventory .
Thus, when your target audience searches for these subjects on the internet, they are much more likely to find your content and if the material generates value for them, the chances of them becoming your customer are much greater. In addition, if they already know the solution but are in doubt about your product or the competition, having good content can be the differential for the public to choose you.
But what does it mean to produce content? What formats can you use? There are many ways to spread the information you generate. The most used and most efficient content marketing strategies are:
A Blog
As one of the most prominent content marketing examples, a blog is the most common form of attraction on the internet. With good content and good SEO optimization (Search Engine Optimization), blogging is the best way for you to get traffic to your site.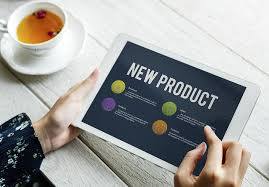 Often, the blog is the gateway for future customers. Therefore, it is important that your company's blog is relevant and wins the user's attention. Only then will this user become a Lead and, in the future, a customer.
Read: How to grow your digital brand in the physical world
The important thing is that you:
Plan your agendas well: it is not enough to produce content on random topics, it needs to be strategic to generate value for your audience.

Keep cadence in posts: it is important to keep a well-defined production pace, and post at least once a week, preferably on the same days, so that your audience would be eager to read our posts.

Optimize text for Google: follow good SEO practices, such as, for example, defining keywords relevant to your market on your blog pages.

Diversify the type of communication: the most common form of content on a blog is text, but nothing prevents you from going further and also creating infographics, podcasts and videos.
Videos
Videos are so popular that 1/3 of online activities are dedicated to video watching. Plus: having a video on a product page increases your purchase intention by up to 85% , as it enhances the product's reliability for the customer.
You can use videos both as support for another channel, such as the blog and social networks, for example, how to create specific channels for videos, such as a channel on YouTube . You can still combine the two strategies. For example, you can put your videos on YouTube and then embed them on your blog or social media.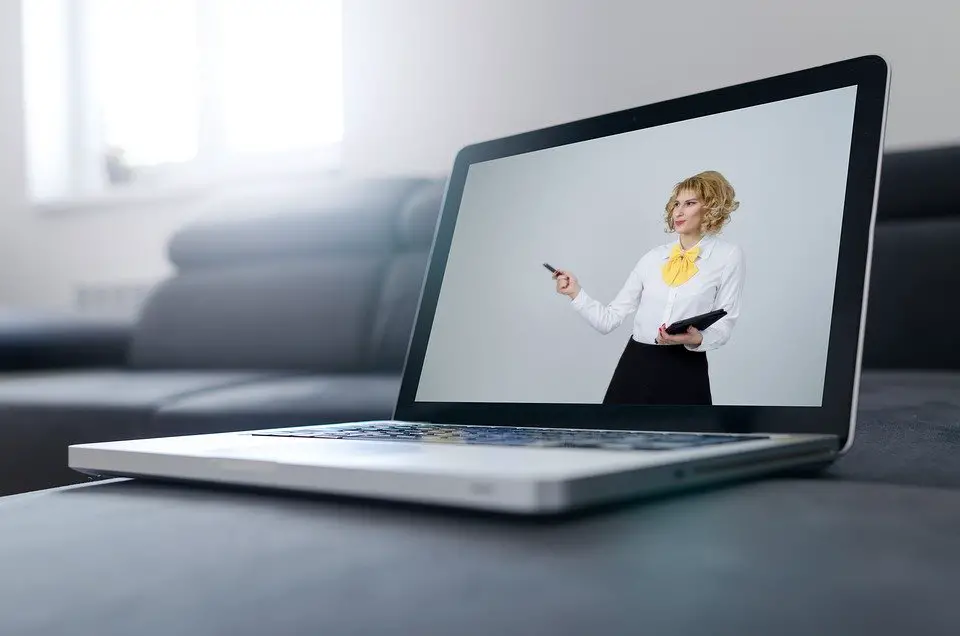 If you are going to use them on your blog and social networks, give preference to short, more dynamic videos. If you are going to create a channel on YouTube or if you are going to use a content format where the video is the main medium, such as a webinar, for example, you can create longer and more in-depth videos.
Rich content
Blog posts and videos are good content to attract visitors, but for a complete Content Marketing strategy, it is necessary to have intermediate, more in-depth content.
This is where rich content comes in: educational material that adds value to its visitors. By offering this type of content, your company can continue to educate your potential customers and prepare them over time so that they can become loyal to you.
One of the most popular rich material formats is the eBook, which serves very well for texts that are too long to be a blog post. But in addition to eBooks, you can also create webinars, tools, kits, infographics, etc.
But anyone who thinks that the production of this material needs to be laborious is wrong: you can start by offering rich materials that your company already owns and uses, such as spreadsheets, templates, market research / analysis, technical articles, checklists, glossaries, etc.
Later, you can produce materials designed specifically to answer questions and curiosities or to remedy the pain of your potential customers.
Content marketing tools
If this all seems like a lot to you, you may want to know that, fortunately, there are tools that can help you in your Content Marketing strategy. Some of them are:
WordPress
WordPress is the most popular CMS (Content Management System) in the world ( 24% of websites use WordPress ). It serves not only to manage a blog, but ecommerces, forums, websites and virtually any digital business. It is the CMS that Net Square (net2.com) uses to manage the blog.
Before you start using WordPress, however, you need to know that there are two options: WordPress.com and WordPress.org.
The first is a place where you can host your own website for free without having to install anything on your computer. It is easy and intuitive to use, but it has limitations: for example, your domain must be accompanied by "wordpress.com". Example: http://net2.wordpress.com . If you want to have a domain without "wordpress", you will have to pay for it.
The second is an open-source online publishing platform available for free download. It has many more options than WordPress.com, but you need your own server to install the CMS. Check out the complete walkthrough for creating a WordPress blog .
Buzzsumo
Buzzsumo is a tool that allows you to find out what is the most popular content for a given keyword. For example, if you put the keyword in the search box, Buzzumo will indicate which content is most shared on each subject, among other data, as the main influencers for that topic.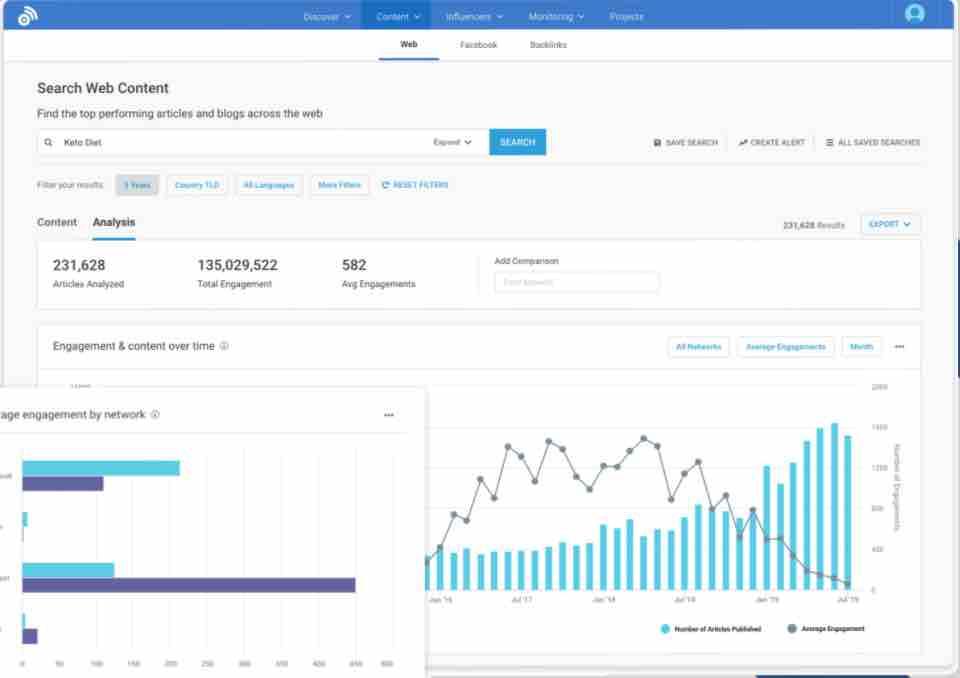 With this information, you can, for example, get ideas for content from what performs well, and you can even try to produce even better content than is already on the market.
Buzzsumo also has a backlinks tool, which shows which sites are pointing to the best content for a given keyword. So, after you have content on that topic, you can try to get referrals from these sites to gain relevance in search engines.
Google Analytics
Google Analytics (GA) is the web analytics platform most used on the Internet. According to Google, the platform is present on more than 10 million sites today. In addition to being very easy to install and collect a plethora of data and insights, it is free.
In a nutshell, what it does is allow the monitoring of information regarding the statistics of your website and/or blog, thus enabling the survey of possible points for improvement and optimizations. In the case of Content Marketing, the information you can monitor is:
Which contents are the most / least accessed

What is the conversion rate for your content;

What are the main traffic acquisition channels;

etc.
Read: 7 Requirements to make your blog successful
E-mail marketing
Email Marketing consists in sending a commercial message directly, typically to a group of people, via email. By definition, each email sent to a potential or current customer can be considered email marketing.
Generally, it is used to send promotions, acquire business, request sales or donations and its purpose is to build trust or branding .i.e. for the purpose of increasing a company's relationship with its current, former or future customers, to encourage loyalty and repeat business, acquire new customers or convince current customers to buy one or more products.
Email Marketing, compared to other forms of Digital Marketing, is considered cheap; in addition, it is a way to quickly establish and communicate the company's purpose with existing or potential customers.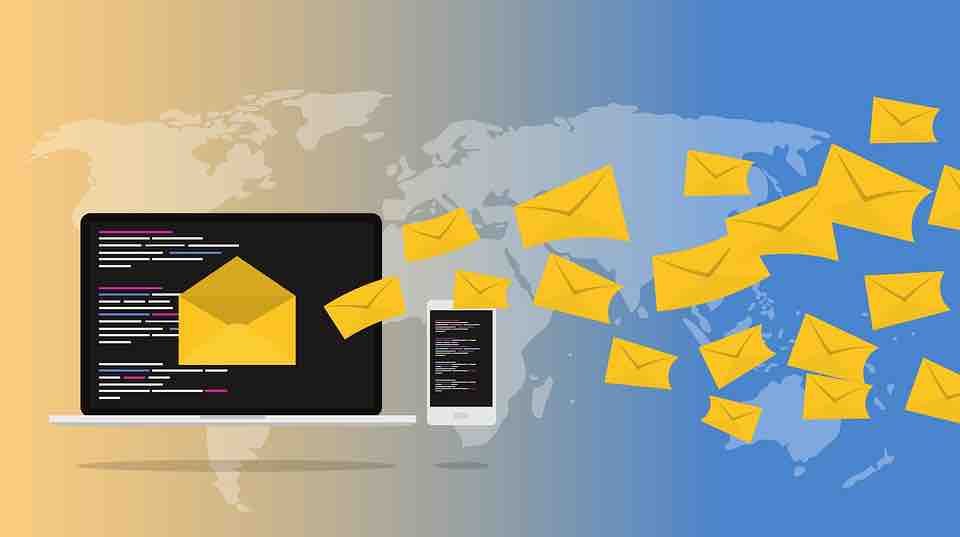 Commonly, this channel is perceived by recipients as invasive and irritating, especially for new or potential customers, yet, the success of Email Marketing is directly related to the language and applied visual appeal.
Read: 8 types of visual aids to use in your marketing strategy/
In terms of applied visual, there are indications that the use of graphics / visuals are relevant to the message you are trying to send, however, to establish close relationships in initial emails it is not recommended, as it does not establish empathy.
In terms of language, style is the biggest determining factor in defining how captivating that message will be. When using casual tones, gentle communication generates better emotions than a formal format. By combinations, it is suggested not to use graphics / visuals throughout casual language.
In addition to these factors, the possibility of measuring email metrics is what brings relevance to the channel. It is possible to quickly start the communication and already understand if it is being applied correctly by analyzing: openings and clicks.
Email marketing strategy can be applied in the following ways:
Transactional and / or Automated
Transactional emails are commonly triggered according to a customer or Lead action with the company. To qualify as a transactional or automated email, the purpose of these communications must be to facilitate, complete, educate, offer a transaction that the Lead or customer has agreed to receive. In short, it is the most suitable way to communicate by email.
Direct emails
Direct emails or interruption-based emails involve sending an email only to offer a promotional message (for example, a special offer advertisement or product catalog).
Email Marketing tools: How to choose a good tool
An email marketing trigger tool should contain several features, including:
Measurement: Ability to analyze and structure the your campaigns

Anti-spam measures: if the tool has authentication systems, the chances of your email landing into spam boxes are less.

Usability: your campaigns should be easily created in the tool, in an intuitive way, to optimize your time and increase the quality of your emails.

Automation: the tool must offer Email automation so that you will be able to scale your relationship process.

Segmentation: there should be a possibility to process the information of your Leads / customers (which emails were not opened?)..
With these functionalities, it is possible to have an active management of your contact base and your emails, being able to optimize the Email marketing process over time.
Read: Best Email clients of 2022
Social networks
Since the 2000s, social networks have become quite popular around the world as a new form of online socialization. Over time, social media has become a very interesting space for those looking for new channels to apply Digital Marketing.
Currently, there are several advantages that encourage companies to be active on social media. The first and main one is the very high number of users present on social media. On Facebook alone, for example, there are approximately 1.6 billion users, and the chance that you will find your customers and potential customers among those users is very high.
This significant presence of users has made social media an important communication channel between companies and their consumers, making it a powerful tool for Relationship Marketing. In addition, it is a channel that allows a great promotion and can be used to promote a brand, product, content and advertise the company's purpose and mission.
To develop a good social media presence strategy , the first step is to define the persona, that is, the users that you want them to follow your brand and your publications. The definition of the persona is very important because it is useless to have thousands of followers on your social media, if they are not influencers or potential consumers of your product / service.
In addition, it is important to identify which social media your persona is active on. For example, if your persona is a Project Manager in the IT segment, the possibility of finding him on LinkedIn, for example, is high.
Having defined which social media your company will be active in and which audience you would like to target, there are some ways to use social media in your Digital Marketing strategy.
As mentioned earlier, creating quality content, for example, is a good way to attract visitors to your website, since social media allows easier and more effective sharing than other channels.
With posts on your page, you can direct your traffic to content pages (Blog), Landing Pages and specific offers.
An important tip is to keep an eye on the publication time and how many publications are posted per day. Keeping a certain and fixed schedule is important so that you can measure the results later.
Another way is to interact with users through forums and generate ideas. This allows for a less plastered approach to the public and there is an opportunity to disseminate materials to reinforce the information.
On Facebook, for example, a very effective way to reach your target audience is through groups. Generating content for Facebook groups has many advantages, such as the fact that it is a free source and can be extremely segmented, including demographics.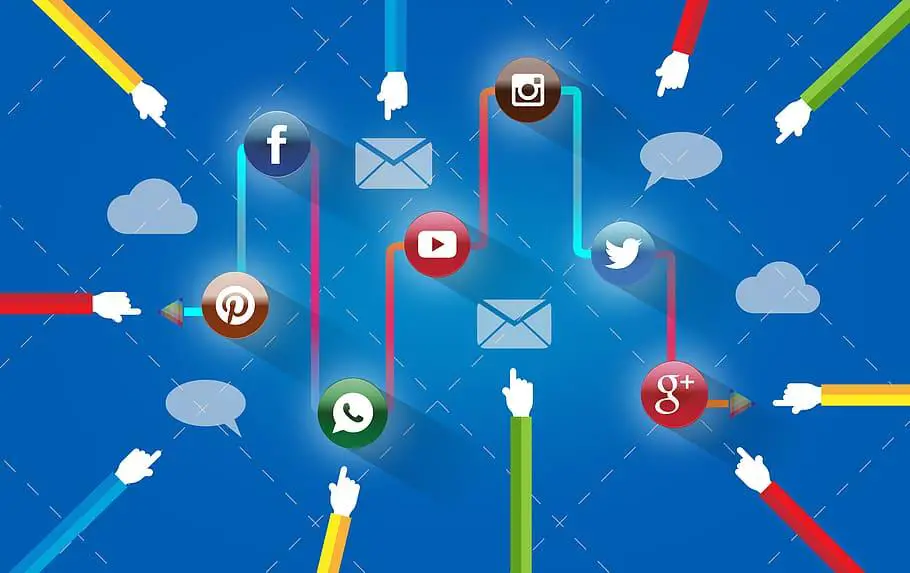 After all this work of creating the ideal personas, checking which social networks would suit your business, planning, creating and revising the content, it is essential that your visitors would convert to leads.
Read: How to Use Social Media Promotions to Grow Your Business
Search Marketing – SEM
In the 2000s, online search engines emerged. The goal was to assist users in the search for information from practically every niche.
As time went by, the practicality that search engines had been providing for Internet users started to spread and soon a large part of the web audience started to use the engines to search for services, news and entertainment.
Of the search engines that have become popular since then, Google has undoubtedly been the biggest reference for everyone.
With the rapid growth of the "world of online searches", many companies began to worry about the way they were seen in the search results: when they were seen, how often they were seen, how often they were visited etc. For this reason, search marketing (SEM) was born.
Search Marketing, or SEM, aims to make a particular site privileged and appear in priority for in the search results. SEM is mainly based on SEO.
SEO (Search Engine Optimization) techniques are all the strategies and tactics that aim to increase a website's exposure in search engines.
The main search engine in the market (Google) has more than 200 factors that help determine whether or not a website should be in the first place of its results pages.
SEO professionals try to apply SEO techniques in order to meet these criteria. For good SEO results, you can hire Clickmatix SEO professionals: https://www.clickmatix.com.au/seo/
Every day, about 100 billion searches are performed on Google, and being positioned for a particular highly searched keyword can set apart a busy site, full of people browsing, wanting to trade from an unpopular site.
It is for this reason that SEO strategies until today are widely used by most companies that value the good performance of their Digital Marketing.
SEO is divided into on-page and off-page: the on-page being any and all strategies that you apply within your site (the famous "on-page optimizations") and the off-page any and all strategies that you apply outside of it (usually link building strategies).
Refer to our article order to find out the tools needed for SEO.
---
If you like the content, we would appreciate your support by buying us a coffee. Thank you so much for your visit and support.