There comes a time in our lives when our WIFI stops functioning. The doom and gloom of a non-functioning WIFI is truly heart-wrenching. But fortunately, there isa cure for every malfunction. With some knowledge of how the technology works, you can fix many of the W-Fi related issues of your Mac devices.
In this article, we will provide some tips and tricks that can help you overcome them. But first, let us categorize the WIFI issues you may likely face:
Other devices are connected to the WIFI but not your Mac

WIFI is connected but the speed is very slow

WIFI is connected but there is no internet access

You keep losing the WIFI connection
As we hinted at earlier, many of the WIFI-related problems can be solved on your end but some issues can be resolved only by your internet service provider. There could be hardware issues too, like your cable modem/WIFI router which could be faulty or even your wifi not connecting to Internet. Here are some handy tips that you can apply on your Mac to get over these issues. So let us get started .
Read: How to properly clean reinstall your MacOS 
Reboot your machine
We will start with the simplest and the most basic tip. It is, as they say, the oldest trick of the trade. You just have to restart your Mac. As dumb as it may sound, it is surprisingly effective and you could be online when the system reboots. Sometimes minor irritants are bugging with the system, rebooting your machine dissolves them and your issue gets resolved. Try it out and you could be pleasantly surprised.
Restart your WIFI router
This is another simple trick to take care of your WIFI woes. You just have to turn off your router and leave it like that for a few minutes. You may also remove the cables from it. If you can change the location of the router, do it. Place it near the window or the middle of the room from where it can catch the signals easily. Sometimes the network signals get entangled on the route due to signals from other WIFI devices and/or other barriers. Once you restart your router, check whether other devices are connecting to it seamlessly or not? If they are, then the router is working fine. If they aren't, then you may need to contact your service provider to fix the router's issues.
Use the in-built help
Mac operating system is equipped with some very good tools that can help you fix your WIFI issues. To get help, go to;
Apple Menu ↓ System Preferences ↓ Network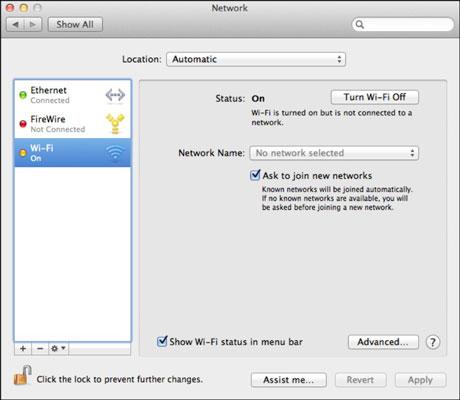 A window will appear on your screen. On this window click on the 'Assist Me' tab. It will start an online utility that can help you solve your WIFI issues. If your problem gets resolved, then that's great. If not, then don't worry as there are other more advanced options as well for instance, there is an app called wireless diagnostic that you can use as follows :
Press the Option key and then click on the WIFI icon on the top of your screen

A dropdown menu will appear. From this menu select "open wireless diagnostics…"

Now click on "Monitor my WIFI connection" and then choose "continue"
The system will take it from here and try to identify, diagnose, and treat the issue to fix your MAC WIFI problems.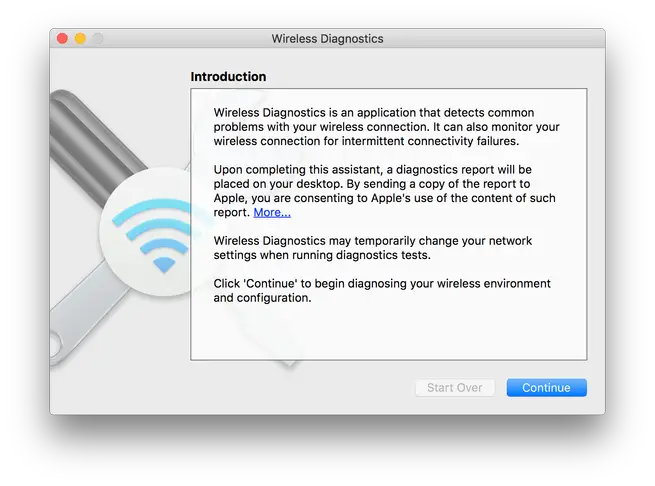 Wireless diagnostics MAC
If your issue still persists, then you better set up the "Wireless monitoring" which enables your system to collect information about your problem so that a technical person can find out its root cause.
Read: How to fix WiFi not working on Ubuntu
System Updates
Sometimes the WIFI malfunction may be caused by missing upgrades. It could be that you are running a beta version of the operating system that has outlived its utility. There could be some minor pending upgrades too that need your attention. Running your system for upgrades and using the latest apps can fix several issues.

Disconnect Bluetooth and remove USB
Bluetooth, USB and other wireless devices generate signals that sometimes interfere with your WIFI's. To fix this problem, remove all the USB devices connected to your Mac one by one and see if this fixes the issue.
Read: How to remove unused WiFi networks in Windows 10
To disconnect Bluetooth, do the following;
Apple menu ↓ System preferences ↓ Bluetooth ↓ Turn Bluetooth off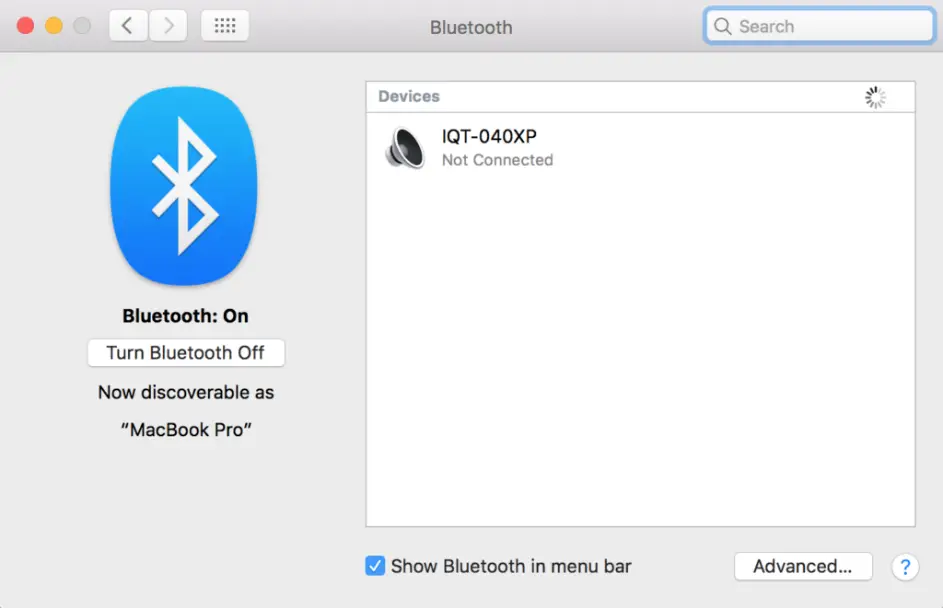 Change the DNS setting
DNS or Domain Name Server changes the web address to the IP address a server can read and understand. Sometimes the DNS address given by your internet service provider does not work and in that case, you have to use freely available, public DNS addresses like Google's. To change your DNS setting, do the following;
Press the WIFI icon in the top menu bar ↓ Now click "Advanced" ↓ Select DNS
Add the Google's DNS address after hitting the plus icon and then click "OK".
Now try accessing the internet again, it should work now.
Read: Windows 10 doesn't remember your WIFI password? Here is how to fix it.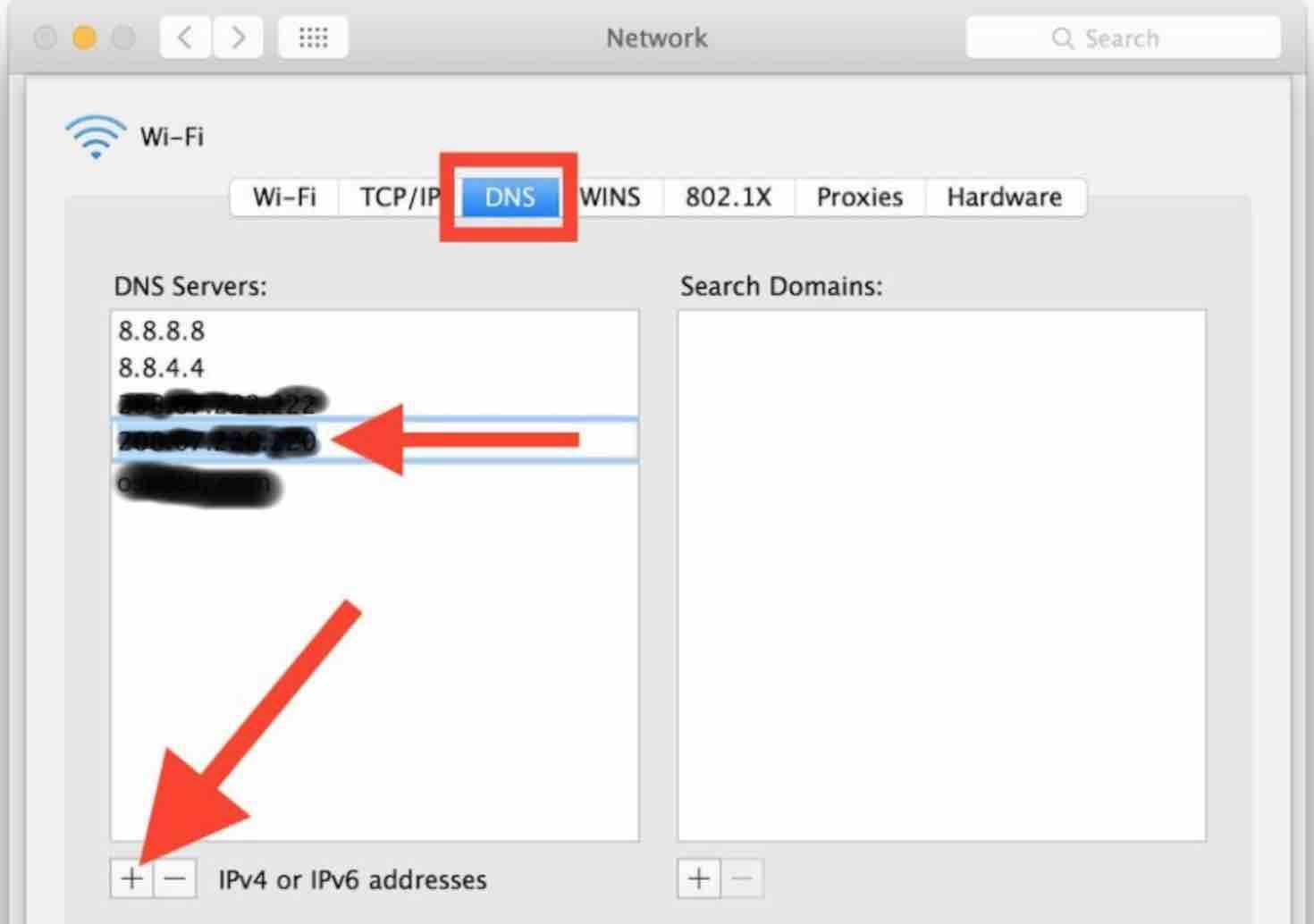 Mac wifi not working
Resetting PRAM/NVRAM and SMC settings
PRAM (Parameter Random Access Memory) and NVRAM (Non-Volatile Random Access Memory) are internal memory storage components. They operate even when the system is completely turned off. For this reason, they need to be reconfigured from time to time so that any unwanted cache is cleared and in the process, any bugs are removed too. To reset your PRAM and NVRAM do the following;
Turn off your system completely

Now turn it on again

Once you hear the startup sound, press and hold the command+ Option+P+R keys

You should keep pressing them until you hear the startup sound again and the Apple logo showing up

Now release the keys, this should reset the PRAM and NVRAM memories.
SMC stands for System management controller. To reset your SMS settings, do the following;
If you have a Mac with a removable battery, remove it and then hold down the power button for five seconds

For all other models: Hold the shift-control-option and the power key together for 10 seconds and then release them. That is all you need to do.
Read: How to properly clean reinstall your MacOS
Check for interferences from other networks
Your WIFI connection can come into conflict with other WIFI signals in your area. This could be especially problematic if you live in a high-rise building. The radio signals from other WIFI networks can disturb your WIFI as well.
Read: How to find out who is using your wifi
To solve this issue, first identify your MAC WIFI connection. Give it a unique name so that it doesn't get mixed up with other connections' names. Then you can change your WIFI channel by configuring your WIFI network's router channel to "Automatic". In this way, it will pick the one that has the least amount of traffic. If you want to change it manually, you need to know the IP address of your router.
You would need to type in that IP address on your web browser and log on to your router's software. You will then be able to change the channel. Make sure however to check the graphical representation of changing frequencies on "wireless diagnostics". It will give you an idea about the signal's strength so that you can pick the channel with a strong and stable signal.
Switch to 5GHz band
The above-mentioned channels pertain to the 2.4GHz band. Another way to increase the strength of your WIFI signal is to switch to the 5GHz band. It offers more bandwidth and less disturbance resulting in a strong and stable signal. To use the 5GHz band, you would need first of all, to separate the 5GHz band from the 2.4GHz band from your dual-band router. Then you will have to direct your Mac to the 5GHz band by clicking the WIFI icon, going to the 'Advanced" option and bringing the 5Ghz network to the top of the list.
Reconfigure the network setting
This process will delete all your previous network settings. Before doing this, make sure to do a backup of the following important files and save them in a separate folder. Here is what you need to do:
Open finder ↓ Go ↓ Go to folder
Now type in the following there:
/Library/Preferences/SystemConfiguration/
Now look up the following files in the window and once you find them, put them in the backup folder you created earlier:
com.apple.airport.preferences.plist

com.apple.network.identification.plist

com.apple.wifi.message-tracer.plist

NetworkInterfaces.plist

preferences.plist
Once this is over, restart your Mac and check if the WIFI is working or not.
If the WIFI doesn't work, you will have to make a new WIFI network location using custom DNS and MTU settings. To do that, follow the steps below:
Go to System Preferences ↓ Click Network ↓ Choose WIFI ↓ Click on the menu besides the location ↓  Edit locations ↓ Make a new location by clicking on "+" and give it a unique name ↓ Click Done
Macbook wifi not working
Now you can join the new network using your usual router password.
Now click on Advanced and under the TCP/IP tab select Renew DHCP Lease. Go to the DNS tab and add 8.8.8.8 and 8.8.4.4 to the DNS Servers list. These are the Google DNS, which are generally the fastest options, but you can add something else if you prefer. Now choose Hardware and configure manually. While you are at it, change MTU to Custom and set it to 1453, click OK and then Apply.
WIFI does not connect after the sleep mode:
To fix this common issue, use the following process;
Go to the Apple menu ↓ System preferences ↓ Network ↓ WIFI ↓ Advanced ↓
On to the next screen, using command + A keys to select every network and "- "to remove them. Now go back to the main Network window and use the dropdown menu, then press the "+" icon and give this location a new name. Now click on "Done" and from now onwards use this new location. Your WIFI will remain working even after your MAC wakes-up from sleep mode.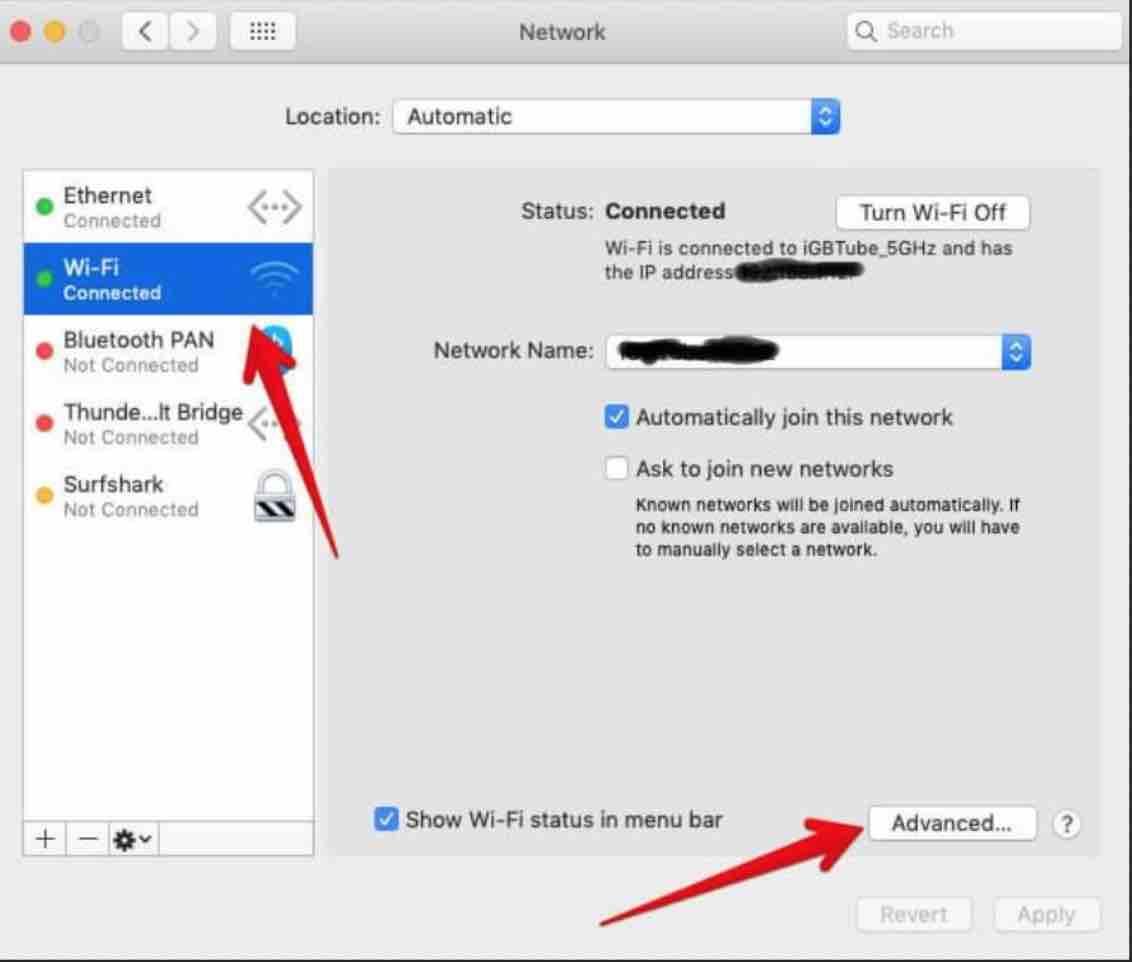 How to fix wifi on mac
---
If you like the content, we would appreciate your support by buying us a coffee. Thank you so much for your visit and support.