Entrepreneurs and small business owners are constantly being told the key to growing their brand lies in digital avenues. They need to advertise on Google, they need to build an audienceon social media, they need to send out more marketing emails.
While no one is questioning the effectiveness of these methods in today's modern market, they're not the only way to go about things.
Physical marketing, retail, and events have not been rendered totally redundant by the advent of digital innovations. If you're an online business trying to reach out to a potentially large offline audience you don't have to settle for diminished returns and reach. From smart partnerships to clever visuals, here are a few ways you can grow your digital brand through physical means.
Appear and sell at events
The coronavirus pandemic may have put a stop to all public events and gatherings for the meantime but prior to the outbreak, events were emerging as one of the most effective branding building exercises for digital businesses.
Paying for a stall and selling products at live events and conferences is a great way to both establish the key points of your brand and introduce yourself to a new audience. Despite doing a lot of online shopping, consumers still like to know who they're buying from. It's why a creative About Us page and behind the scenes content is so effective on your website. Consumers are driven to learn about the brands they shop with and tie their identities to.
Read: 7 Requirements to make your blog successful
Conferences and special interest events are a great way of getting your face in front of genuine customers who may never have found you otherwise. It helps you get your personality across and display industry knowledge, both of which are key to starting the customer on their journey to converting. In short, it helps your digital business establish itself in the physical world.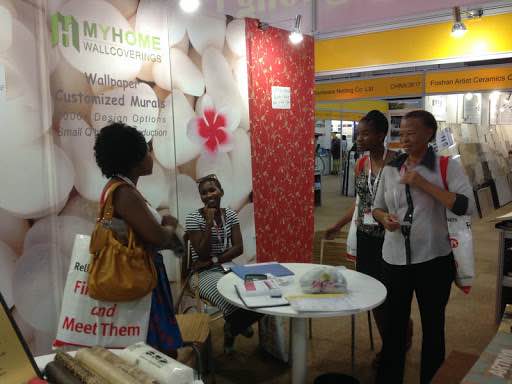 Thanks to the development of remote point of sale systems, online stores need not worry about complicated payment processes or losing out on a sale due to lack of cash at a live event. A bit of prior planning can turn pleasant conversations about your brand into a sales opportunity. Having exclusive products, deals, and discounts available is an even better way of guaranteeing consumer interest.
Best of all, everything you do at a live event can funnel back into your digital strategy. If you're giving away discounts and limited edition products at these events you can draw people back to your website and potentially turn them into brand advocates who will promote you on social media.
Read: 3 Tips on How to Strengthen Your Brand in 2022
Sponsorship
Sponsorship is one of the oldest marketing techniques in the book.
In 2020, it continues to be an effective way to quickly get your name out there to a new audience and latching onto the success of an established individual, company or event. To keep up with the digital age, sponsorship has become more online-focused, with everything from professional gamers being streamed worldwide to YouTube vloggers open shopping hauls receiving sponsorships of some kind, often from major brands.
Read: Is Reselling software a good option for Entrepreneurs
For an emerging digital brand in the more traditional sense (such as stores and software/service providers) sponsoring events is still a great way to get some name recognition. It allows you to attach yourself to people who are high profile and authoritative in their field, something every digital brand wants to be.
Take a marketing conference for example. A software brand developing a new project management tool they want to push to agencies and marketing professionals would be able to build up some name recognition and give themselves a sense of quality by sponsoring a stage. A much cheaper way of getting some notice quickly without investing heavily into a complex digital ad campaign.
Most marketing campaigns are built on having a strong understanding of their audience beforehand. Companies will invest significant amounts into researching and targeting a precise audience they believe are most likely to invest in their product and convert. While there is an element of that in sponsorship, it helps you to appeal to a much wider audience under a general banner, opening you up to consumers who may never have otherwise heard of your brand.
QR codes
As we've touched upon, a great marketing strategy for the real world needs to have some digital elements, or at least a way of directing people back to your website. One of the best modern methods of doing just that is QR codes.
QR codes allow users to access information, deals, and more in an instant, just through a simple scan with their phone. You'll often see these Quick Response codes, as they're also known, in magazines, on billboards, and in restaurants.
For digital brands looking to attract new audiences, QR codes offer a unique way of getting information across about your aims, products, values and more as soon as possible.
QR codes can be combined with some of the methods previously mentioned, such as part of your sponsorship branding at an event or by having flyers at your conference stall that send people to exclusive discount pages. They offer a clear and concise direction to your website from the physical event, which is the ultimate end game of these campaigns.
This method is particularly useful because it works for such a variety of digital brands. Struggling to sell a new product? Give the QR code an exclusive discount or add-on. Trying to sell subscriptions rather than a product? Send users information regarding free trials every time they scan. QR codes are incredibly flexible and can be used to push people a message, email or to a website.
A great substitute if you don't want to lug around boxes of discount cards, the highly intuitive QR code is a must for all physical marketing in 2020 and beyond.
Digital brands shouldn't be afraid of stepping out of their comfortable cyber bubble and entering the physical world. These are just a few examples of great physical marketing methods you can use to establish yourself to new audiences. You can also try charity work or public speaking to establish you as a thought leader. Just find what works for you and can be used to direct an audience back to your website.
---
If you like the content, we would appreciate your support by buying us a coffee. Thank you so much for your visit and support.