By Ashir – Before we dive into the main topic, it is important to understand the definition of SEO and CRM software and how they are related to one another. CRM (customer relationship management) helps businesses in understanding and connectingwith their customers.
This software stores the names and contacts of the customers and also the record of their last purchases and social media activities. This helps the sales representatives in their job. On the other hand, SEO (search engine optimization) is a process of increasing the quantity and quality of traffic to your website through organic search results.
We know that you might be thinking that these are two different things altogether, so how can they be related? Trust me, CRM software and SEO work closely together. By the information stored by CRM software, strong SEO results can be produced. We will provide you with all the effective tips. So, without waiting further for a due, let's get started.
Read: 7 Must-Have Elements to Improve Your SEO Strategy
1. Generate Keywords By CRM
The content that is placed on a website is very important as it conveys the objective of your website to the readers. It can be done either with the website content or the blog posts. If you manage the right words, internet users will be able to find you.
Through the CRM software, you can record the conversations and keywords that you have with the customers. Keywords with high volume can be used in your website content. You can ask your contacts about how they found your website, what keywords they used. This will give you a clear idea of which keywords to use to attract more traffic to your website.
2. Social Media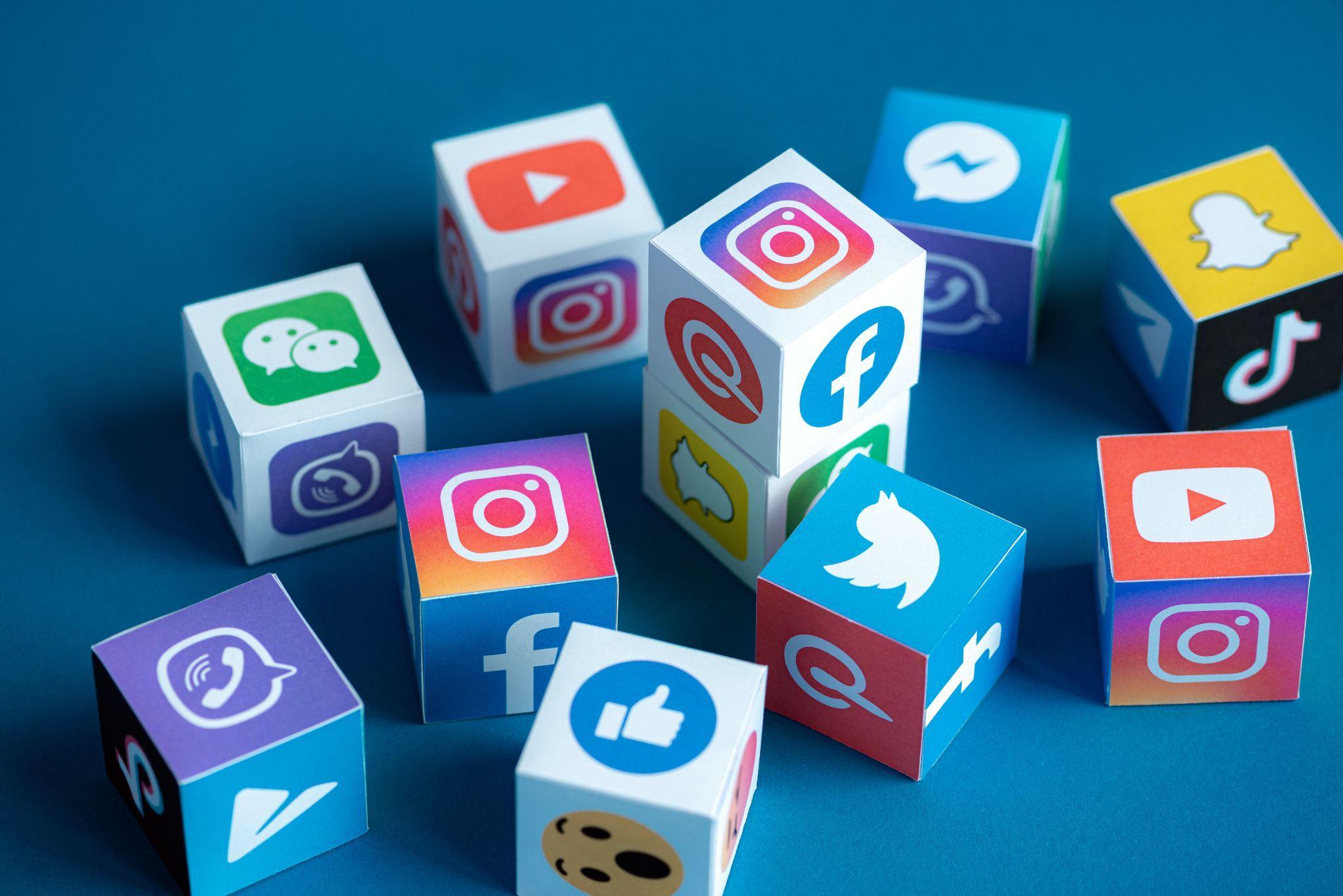 Image source: https://www.shutterstock.com/image-photo/kyiv-ukraine-september-5-2019-paper-1498591895
Social media can be handy when it comes to the SEO of a website. You might have noticed that when you Google a company, the search results also show some of their social media channels. These channels are used to distribute information about the company.
By cultivating your social media audience, you can empower your SEO results, leading your business to rank higher on search engines. CRM has social media integration. It helps you keep track of all your communications with the customers and keep a record of their social media activities.
Read: Social Media marketing tips for Promoting your Business in 2021
It helps you in contacting them through that channel and also updates your social media accounts to get noticed. Ranking on search engines matters a lot because that is where people find you. The higher your rank is, the higher is the chance of your business getting noticed.
3. Being Consistent
Using CRM systems, you can make sure that all of your organization is on the same page. Consistency in marketing matters, no matter how small or big your business is.
CRM helps you stay focused and organized to present the same message across all of your in-use platforms. You gain full authority on a subject when you continuously talk about the same subject. Authority on a subject helps in SEO, as your content will have higher chances of a ranking if you stay consistent.
This will also help you in building strong profiles, get social media mentions, and post more relevant content that your audience loves. CRM software helps you stay on track and get everyone on board from different parts of the organization.
4. Positive Third Party Reviews
SEO is partially impacted by outside mentions of your company. Reviews on sites that are mainly used for reviews like Google My Business, Yelp, and Travel Advisor hold a lot of weight. If you are listed on these websites with many positive reviews, you will do better in SEO.
By applying the right CRM strategy, you will end up with many satisfied customers. These people will leave positive reviews about your company on the above-mentioned websites. You can also ask these customers to leave reviews if you think that you can keep up with the good work.
Read: 5 Compelling Reasons Small Businesses Should Invest in SEO
5. Analyze Data to Discover Buying Trends
As you know, CRM software helps you keep track of all customer interactions. These interactions can be used to discover the buying trends of your customers. An example will give you a clear picture. You can run a report of all your sales for a particular year to discover when your customers tend to buy more of one product over the other.
This information will help you in the planning of your marketing strategies. It will help you in getting into the minds of your customers and do planning accordingly. For example, a Real Estate CRM points to the trend of real estate properties; you can plan and make sure that you have listed all of the real estate properties on your website.
6. Guest Blogging
Image source: https://www.shutterstock.com/image-photo/guest-blogging-475007125
Guest blogging is one of the most influential, effective, and popular ways of building quality links which helps in improving your website's SEO. CRM software, with the help of its data, searches for websites that allow guest writers. After that, you can contact them to write for your company.
Read: How to start a blog for beginners
Here is How You Can Improve Your SEO Using CRM
CRM is a perfect addition to all the SEO tools that are already being used. It is proving to be the icing on the cake. CRM helps you build a personal approach to widely known SEO tactics. CRM has brought more information about the customers into the light. In this fast-growing world, it is a necessity. People who have used CRM and SEO together have seen great successes.
Author Bio:
Ashir provides ghostwriting and copywriting services. His educational background in the technical field and business studies helps him in tackling topics ranging from career and business productivity to web development and digital marketing. He occasionally writes articles for Real Estate CRM.
---
If you like the content, we would appreciate your support by buying us a coffee. Thank you so much for your visit and support.