By Jennifer Wilson – Whether you have a brick-and-mortar store or you run an online business, you need a great website. Since people are increasingly looking for products and services online, you need to make sure yours stands out from the competition.
However, since more than half of all the world's internet traffic comes from mobile devices, your website should be optimized for mobile. The criteria are somewhat different compared to optimization for desktop use since we use mobile devices in a different way.
So what's the best way to optimize your website for mobile SEO?
Make Sure the Site's Up to Speed
Since Google's 2018 speed update, speed has become an essential ranking factor for mobile search. The search engine doesn't look favorably at sites that take a long time to load, so if your site is slow, it will definitely affect how you rank in search results for mobile users.
However, even if speed didn't affect your rankings, it would compromise the user experience (UX). No matter how amazing your site is, if it takes forever to load, visitors will leave before they count to three. Your bounce rate will skyrocket, and in turn, get lower in search results.
Read: Best SEO Software To Improve Your Site In Google
The good news is you can always test your site speed using websites such as Google's own PageSpeedInsights. Then, you can work on increasing its speed in various ways. Here are some of them:
Compress your images, otherwise, they can take up a lot of bandwidth and make the site slower.

Remove anything unnecessary, such as white space, code, and formatting.

Enable caching, so that files don't have to be retrieved one by one after every request.

Don't go overboard with plugins.
Read: How to Fully Optimize SEO's Digital Marketing
Focus on User Experience
User experience (UX) is a major ranking factor, both for desktop and mobile searches. That's why you need to make sure your design and user interface are flawless. Your desktop design won't work here.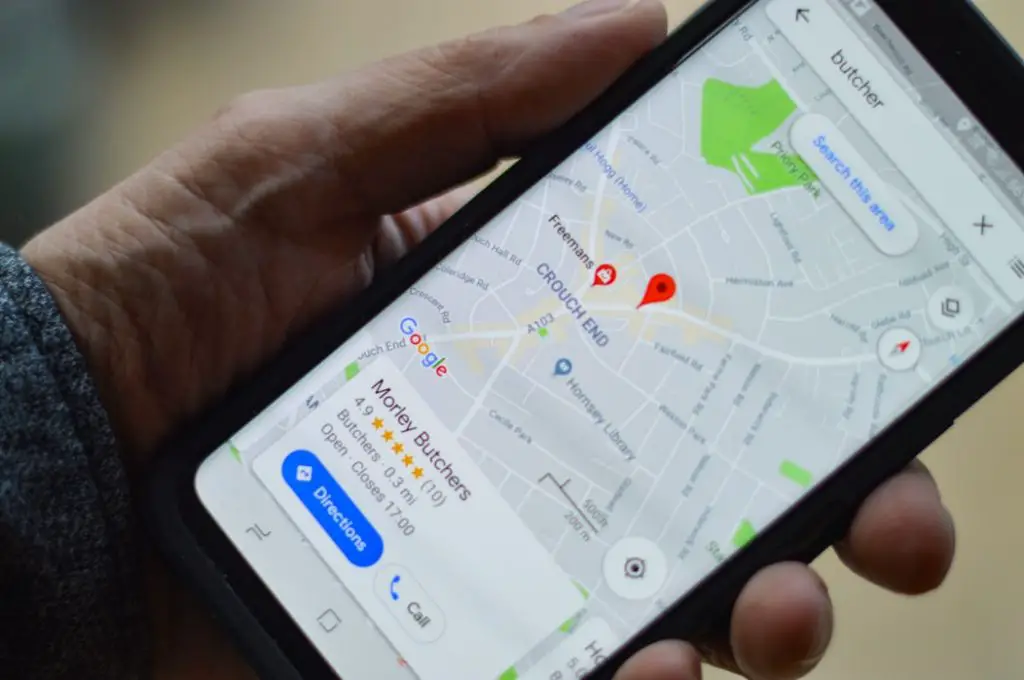 Image source: https://unsplash.com/photos/BJXAxQ1L7dI
Easy Navigation
Mobile screens are usually much smaller than desktop screens, and you need to use the space wisely. You should make the navigation of the site easy by providing a simple navigation bar. The best way to sum up the contents of the site and make them easy to access is to use the side drawer or hamburger menu, which allows you to save space and users to access navigation easily.
Thumb-Friendly Design
Most people only use one finger to navigate pages from their mobile devices — their thumb. A smart mobile design acknowledges the thumb motions people use to click and scroll through any content online. So make any buttons within the thumb's reach and comfortable to click.
Be Careful About the Fonts You Use
Not all fonts are easy to read on smartphones and other mobile devices. If the website copy on the user interface is barely legible, say goodbye to your visitors.
It's not only about the font size. Some of the best fonts to use include:
Open Sans

Helvetica

Roboto

Montserrat
Make CTAs Pop Out
Call-to-Action (CTA) buttons are essential for conversions, and you should make them easily noticeable. If they blend into the background, users will have a hard time noticing them. Proportionally, the mobile version of a CTA should be much bigger so that the user can tap on it without having to take aim.
Read: White Label SEO Services: Weighing the Pros and Cons
Optimize Your Images
When you optimize your images for mobile, the search engine sees your site as more valuable. This type of optimization is not only important for speed but also for user experience. You need to ensure that images look good on a smaller screen and fit the interface well. Some images with too many details may lose their appeal on a smartphone.
Post Mobile-Friendly Content
Mobile-friendly content is content that's easy to scroll through and digest. While using mobile devices, people tend to avoid long-form content if they have to jump straight to it. So it's best to use the bite, snack, and meal approach.
The bite is the headline. It's the shortest of the three, and it needs to be concise and on point but also catchy if possible. This part should pique the readers' interest. The snack is a short summary, a couple of sentences long, which is meant to probe their interest further and lead them to the main part, aka the meal, which is the entire text.
Mobile content should be well structured and divided into small chunks, separated by white space. This way, it's easier to follow and skim through. You can also add various visuals such as photos and videos in between the content chunks to keep the reader engaged.
In essence, mobile users are distracted, and it's often hard to keep them focused. That's why you have to use all the tricks you can think of to keep them going through. Another great idea is to have attention-grabbing headings that will keep the users on their toes.
Read: Writing Outstanding Headlines for Your Ecommerce with SEO Intent
Local SEO Is Essential for Mobile SEO
A great part of mobile optimization is local SEO. That's because most people use their smartphones to search for products, services, or businesses in the area. Consumers are often on the go and need the information now. They don't have the time to go home and conduct thorough research on their PC first.
If you want to boost your local, and thus mobile, SEO, you should incorporate local keywords. These usually involve the type of product/service you provide or the kind of business you are plus the area you operate in. An example is "property management in Houston." You can use Google's Keywords Planner to find the relevant phrases that people in your area tend to search for.
What's more, if you don't have it already, you should make a Google My Business account. Once you add your business information, Google verifies you and recognizes you as a legitimate business. Listing your business in online directories helps people find you much more easily, and GMB is the most popular option out there that consumers trust.
Jennifer Wilson is a writer at Qeedle.com She knows business processes and operations management inside out. As she understands all the challenges of running a small business firsthand, it's her mission to tackle the topics that are most relevant to entrepreneurs and offer viable solutions – jennifer[@]qeedle.com
---
If you like the content, we would appreciate your support by buying us a coffee. Thank you so much for your visit and support.