A 3-year-old phone for $499! You might think it's ridiculous unless it's an iPhone. However, iPhone 11 was launched in 2019, and in 2022 it retails at $499, and there are still many people who want to buy this iPhone. Forget the iPhone in the wholesale tablet market an ipad 9 can be found for as low as $180 too.
Why is this so? Read below to find out.
Why iPhone 11 in 2022?
Had the same price been charged for a flagship android phone from 3 years ago, people would have been skeptical. But since it's an iPhone, people will happily buy it. So you might be surprised to see that many people are now buying iPhone 8, X, XR and 11 too in 2022! In the wholesale iPhone market, you may even find an iPhone 11 for as low as $299 too.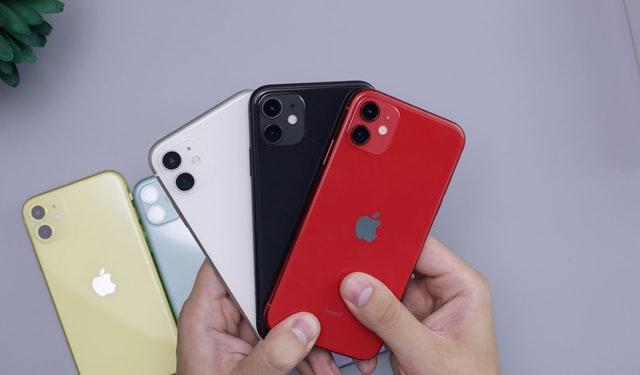 Photo by Daniel Romero on Unsplash
Why is this? A couple of factors are in play here.
iPhone 11, despite releasing in 2019, still can beat several mid-range Android smartphones hands down.

The A13 Bionic chipset inside the iPhone 11 was the fastest chipset in the world back when it was launched. The iPhone 11 can process a 2 min 4K Video in under 45 seconds to give you a perspective.

The 12-megapixel f 2.2 aperture camera coupled with the A13's image processing unit still makes excellent phones when compared with other $499 priced Android phones.

The iPhone 6, released back in 2014, still got the iOS 15 update, so the iPhone 11 will definitely get the OS updates for the next few years. Most android phone manufacturers give a 2 or 3 year OS upgrade guarantee.

The user interface does not run at higher refresh rates but is extremely smooth to use, and according to most users, iOS is the best operating system among all mobile operating systems.
Read: iPhone Buying Guide: How Does the iPhone Color Affect its Resale Value
But what about its features and colors? Read below to find that out.
Features:
Display: A phone's display and performance is the most important aspect. The iPhone 11 may not have an AMOLED or OLED display, but it has the world's best LCD display with a peak brightness of 652 nits. It is 6.1 inches tall and has a resolution of 1792 x 828. This display also received a delta E rating of 0.22 (close to 0 is perfect). For comparison's sake, the similarly priced Samsung Galaxy S10 with an AMOLED panel that had a rating of 0.38.
Photo by Clément ROY on Unsplash
This display in iPhone 11 has also been certified to register over 113 percent of the sRGB color gamut, and while this may sound low when compared to other one plus and Samsung phones, you should note that Apple purposefully tunes its displays to not oversaturated colors.
Read: Best email apps for Android and iPhone 
Sound: The iPhone 11 has Apple's new spatial audio features, which provide a better quality sound and, at times, beat the Dolby Atmos audio. If you use Apple Music's lossless audio format and supported headphones, your experience will be ten times more enriching than other smartphones. Even now, in 2022, iPhone 11's sound system is greatly preferred by people over other Android smartphones.
Camera: iPhones are known for their extensive camera performance, and the iPhone 11 is no exception. The new wide-angle camera sensor with iPhone 11 comes with 100 percent focus pixels and an improved software algorithm. This helps it capture as much light as possible and makes the overall phone more detailed. Low light performance is also noticeably better than other similarly priced Android phones, even in 2022. The ultra-wide camera can fit in up to four times more scenes, thanks mainly to its 120-degree field of view. But one thing which all iPhones lack is selfies. The selfies, no doubt, are good with plenty of details, but it just doesn't fit right with the skin tones. Even lower-priced Android phones take better selfies than iPhone 11.
Video: Both the rear and front cameras on iPhone 11 support 4K video recording at 60 fps. Apple has also extended its dynamic range of them to capture more light and details. The camera system also offers smoother motion via cinematic stabilization. This will help you capture some truly awesome video shots while maintaining even color and exposure levels. There is also a feature called 'slopes' where you can take 120fps slow-motion videos with the front camera for recreational purposes.
Performance: The A13 Apple Bionic processor was the world's fastest processor back when it was launched in 2019. Even today, it can hand down and beat several mid-range Android chipsets. It also has advanced machine learning capabilities too including a smart neural engine. It can play your favorite games like Genshin impact, asphalt 9, PUBG, Fortnite, Real racing and others at high definition graphics and at a consistently higher frame rate.
Battery Life: The iPhone 11, by far, has the biggest battery in an iPhone at 31160 mAh. But sadly, Apple will not provide you with a fast charger, and you will have to pay extra to get one. This battery may easily last you a day or two depending upon usage, and the iOS software, too, contains a battery health indicator. This may help you better judge how much battery strength is still left in this phone, considering it's now three years old.
Colors: A lot of 6 cool colors are available in iPhone 11. But some colors are a bit odd considering the aluminum and glass sandwich frame. For example, the yellow color is extremely good looking and bright, but it looks a bit odd when applied to the aluminum frame.

It's not Apple's fault, but it's the very nature of aluminum. The purple color iPhone 11 is the most cute of the lot, while black and white are for those people who want a classy looking phone. The red is for those who support Apple's Product Red initiative, wherein a small portion goes towards finding a cure for AIDS.
Read: Best free games for iPhone
Conclusion
While 2022 may be the year of 5G mainstream adoption, however, it is still a distant reality. Many Chinese companies are coming out with $300 Android 5G smartphones, but those do not come anywhere near iPhone 11. The iPhone is a different league altogether. If you want an excellent rear camera, good videography, good OS, smooth operating, and a secure system, nothing comes close to an iPhone.
---
If you like the content, we would appreciate your support by buying us a coffee. Thank you so much for your visit and support.