Access to personal information granted to applications on the iPhone ( iOS ) may compromise the privacy of your data. It is common for programs to request access to your location, contacts,camera and microphone images, or even bank details – often unnecessarily, according to the purpose of the app. The innocent gesture of releasing these permissions may end up exposing your life to third parties, for improper purposes .
There are a number of settings that can be made on the iPhone to ensure more security or better device performance. Often, when an application asks for permission to use some resources, it can also get the user's private information, leaving it exposed to hacking.
Check out some of the most important privacy tips to avoid this type of problem.
Enable SIM PIN
Having your phone stolen is bad enough. If the person still gets access to the data on his SIM chip, the situation gets even worse. To avoid this problem it is possible to enable the SIM card PIN.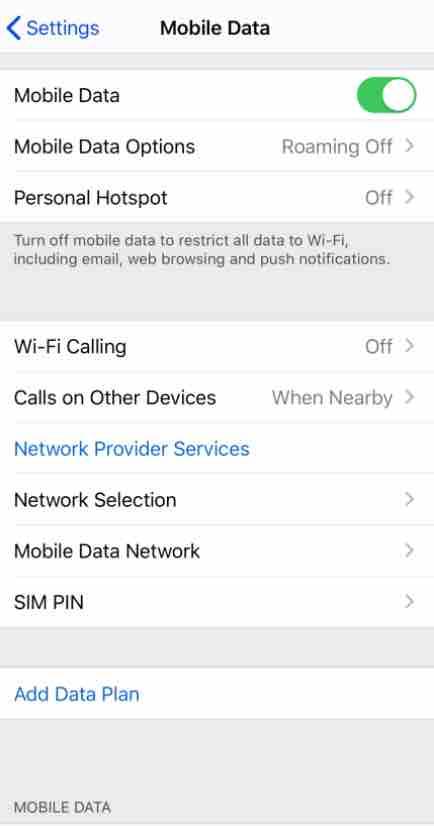 To do this, open the Settings menu > Mobile data> SIM PIN , activate the option "SIM PIN", enter the PIN and you're done.
Adjust the automatic lock
IOS automatically locks the iPhone after a predefined period, when it remains unused for some time. This not only prevents unnecessary energy consumption, but also prevents others from viewing your content.
IPhone lock screen settings
To activate this option, open the Settings menu > Display and Brightness> Auto lock . You can set the minimum time for the lock to occur automatically.
Read: Why Every Student Should Care About Online Privacy
Block suspicious USB accessories from your iPhone
You can access your iPhone's data via the USB port. Apple launched USB Restricted Mode, which basically requires you to unlock your iPhone with a face ID, touch ID or password whenever you connect to a USB device.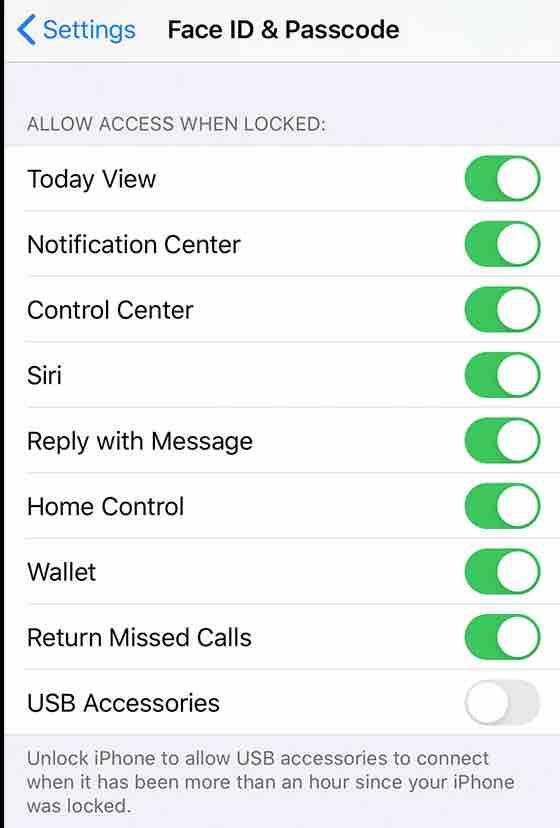 Privacy settings for iPhone – Face ID & Passcode
To activate this option, access the Settings menu > Face ID & Passcode> USB accessories .
Automatically delete old messages
The iPhone keeps messages permanently saved by default, but this can help a hacker access your private information. To avoid deleting each of your conversations, you can enable an option to have the system automatically clear chats from time to time.
To do this, open the Settings menu > Messages> Keep Messages and select how much time you would want the messages to be kept.
Disabling message preview in iPhone notifications
Notifications received when the phone is locked show previews of messages received on services such as WhatsApp , Messenger and iMessage. This can reveal intimate conversations or cause awkward situations, if the phone is visible to other people at a table during a meeting, for example.
Read: Phone overheating: how to avoid and fix
It is possible to restrict the display of message previews so that you will continue to be notified that you have received a message, and you will still be able to know who the sender is, but the content of the conversation will not be displayed.
 To hide the preview of messages in notifications, go to Settings> Notifications> Messages> Show Previews. On this screen, it is also possible to perform the configuration individually in each app.
Disable "Raise to Wake"
When enabled, "Raise to Wake" allows you to activate your iPhone screen by simply raising it from a steady position. However, the functionality has some disadvantages when it comes to iPhone privacy and iPhone security settings, as anyone can see the notifications on your device .
To avoid this, go to the Settings menu > Display and Brightness> Raise to Wake and disable it.
Disable unlocking by Touch ID and Face ID
The iPhone has a feature that can be seen as something practical, but that can also bring security problems: unlocking the screen with digital or with facial recognition. Even if in practice you save time, both are easier to be forged than a personal password. To avoid this type of problem, go to Settings> TouchID / Face ID and Code and disable the options that you find most dangerous.
Read: How sleeping with your phone increases the risk of cancer and infertility
Limit access to the location
Giving an app access to your location can be very practical when you need to order an Uber or access Google Maps. But that can leave you exposed in a variety of ways. To avoid potential hacking problems, go to Settings> Privacy> Location Services .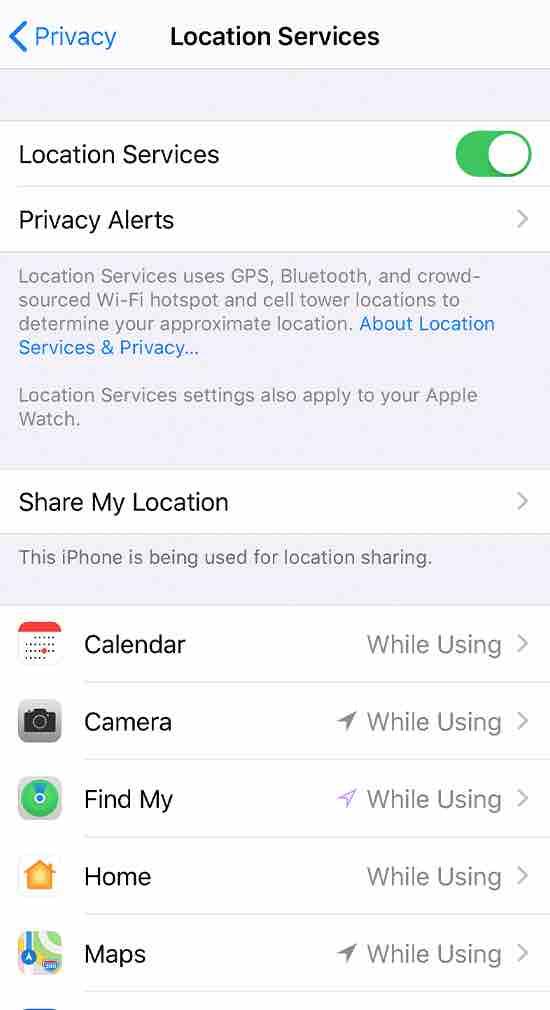 IPhone location tracking
You will see the applications that use your location and you will be able to disable them. You can allow the option "While using" for the apps you use most often.
Limit microphone and camera access to certain applications
Many applications require access to the microphone and camera. You can check which apps are using this feature so that you can toggle off this option. To do this, go to the Settings –> Privacy -> Microphone and disable the option next to the application that you no longer want to use your microphone.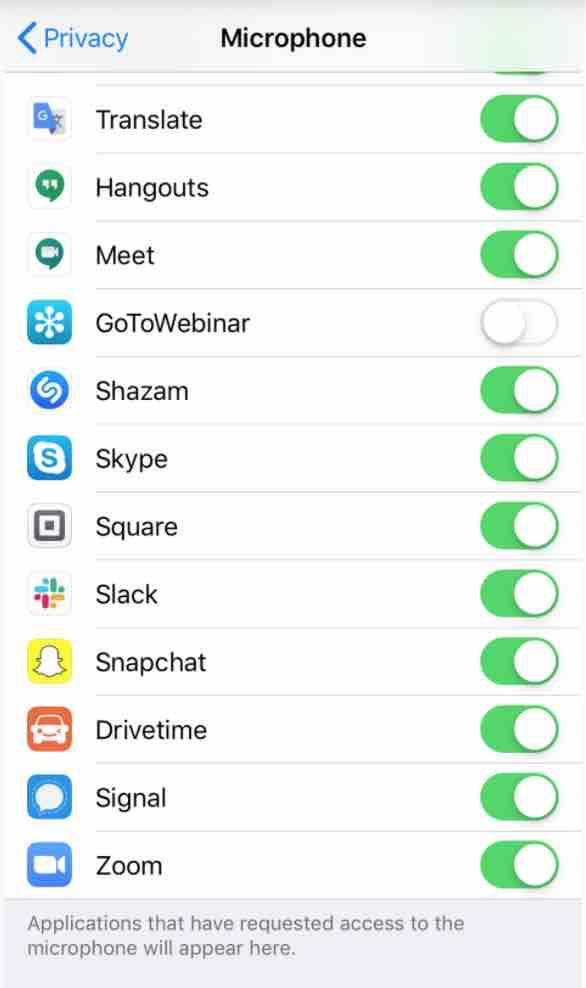 IPhone microphone settings
Several applications request access to the camera to capture images on the cell phone. In services like Instagram and Snapchat , for example, which depend on using the camera to share images, this permission must be granted, obviously. However, in apps that do not rely on images, this request must be declined. To disable access to the camera in apps that don't need it go to the iphone camera settings as follows: Settings> Privacy> Camera.
Read: Best fitness apps for home workout
Customize privacy and security in Safari
Safari makes surfing the web safer and you can customize it to keep track of data under control. To do so, go to the Settings menu > Safari> Privacy and security . You can enable options such as preventing website tracking, blocking all cookies, receiving fraudulent website warnings and more.
Keep your iPhone up to date
Similar to other operating systems and software on the market, one of the safest ways to anticipate potential security threats is to keep your device always up to date so that your iPhone can get updates automatically.
The procedure is: Settings> General> Software Update . Just activate the "Automatic Updates" option and your device will be updated automatically whenever a new patch is released.
---
If you like the content, we would appreciate your support by buying us a coffee. Thank you so much for your visit and support.