The entire human civilization saw one of its worst years in 2020, but it was not just a result of the pandemic itself. Lockdown measures taken to control covid, wreaked havoc on global finance and employment. Such measures were necessary and after two long and challenging years, the world is up on its feet again.
The point of note here is that such a resurgence was only possible because we were already well into the digital age in 2020. Online education and e-commerce to global communication all remained active because of digital tech. In this post, we will focus on how technology continues to help both healthcare workers and patients handle the pandemic efficiently.
Read: Healthcare Software Outsourcing Companies – 5 Reasons Why You Should Choose One
Online Consultations
Before covid, online medical consultation was neither as popular nor as abundant as it is today. As of 2022, video or on-call medical consultations have become the norm for general medical advice. The advantages of online consultations, as well as the tech necessary to facilitate them, were already there. Covid only added a few more critical advantages to the practice.
There are limits to how effective an internet session can be for patients who need in-person, medical check-ups. For the rest, facets of medical care powered by digital technology are proving to be a better alternative. Something that has indeed changed post-covid in favour of patients is insurance coverage. Whereas insurers were previously reluctant to cover online medical expenses, that is no longer universal.
For example, online therapy is ideal for anybody in need of counseling. Professional help is available over the internet, so you don't have to get out, risk infection, or even meet anyone at all. People suffering from crippling agoraphobia, anxiety, depression, and other socially debilitating conditions can now seek online therapy covered by insurance, as this list of providers compiled by Top 10 shows. Given how frequent mental balance issues have become post-covid, it is a huge relief that online professional therapy is both available and covered by insurance now.
Read: The Cloud and Telehealth Can Coexist Safely
Minimal Exposure
Not all medical conditions can be diagnosed or treated without in-person check-ups, lab tests, and in-patient observations. This usually involves waiting indefinitely in long queues inside a hospital or a clinic. That is never desirable to begin with, but Covid-19 has complicated things more.
Not only do patients need to wait in line longer now, but every minute that they spend in a crowded waiting room also increases their chance of contracting another infection. For example, someone who is already suffering from a bad cold will be highly susceptible to contracting covid and other respiratory infections. Since healthcare facilities are never short of patients with respiratory infections, the less time spent in a waiting room, the better.
Thanks to on-demand healthcare, such risks can be mitigated to a great extent. On-demand healthcare is a general term applied to any online system designed to help patients find and fix appointments at their own convenience. They can book the appointment via either an app or a website and come into the clinic only a few minutes before the prefixed time. It almost eliminates waiting time and significantly decreases one's chance of contracting a disease at the hospital/clinic.
Read: Electronic medical records (EMR) vs Electronic health records (EHR): Importance, Differences and Advantages
EHR
HIPAA compliant electronic health record systems have been around for a while now, but EHR recently proved itself as an even more useful digital tool. Existing patients kept in touch with their doctors via telemedicine or through online video consultations during the worst stages of the pandemic. Indirect contact is still a preferable mode of medical consultation for as long as it can be helped.
None of that would have even been possible in the absence of electronic health records. Barring exceptional emergencies, urgencies, or developments, access to a patient's complete medical history and a virtual session with them is all that a doctor needs to treat them. EHRs also allow doctors to even treat new patients effectively without having to see them in person.
Read: 7 Reasons Why Mobile Apps Are Essential To Healthcare Industry
Traditional EHR does raise a few questions about patient data privacy, but the introduction of blockchain technology can help mitigate concerns. It is possible to improve security, defragmentation, and leak tracking if electronic health records are protected and connected via blockchain more often. Blockchain in EHR is already being used, of course, but its use needs to be much more widely accepted.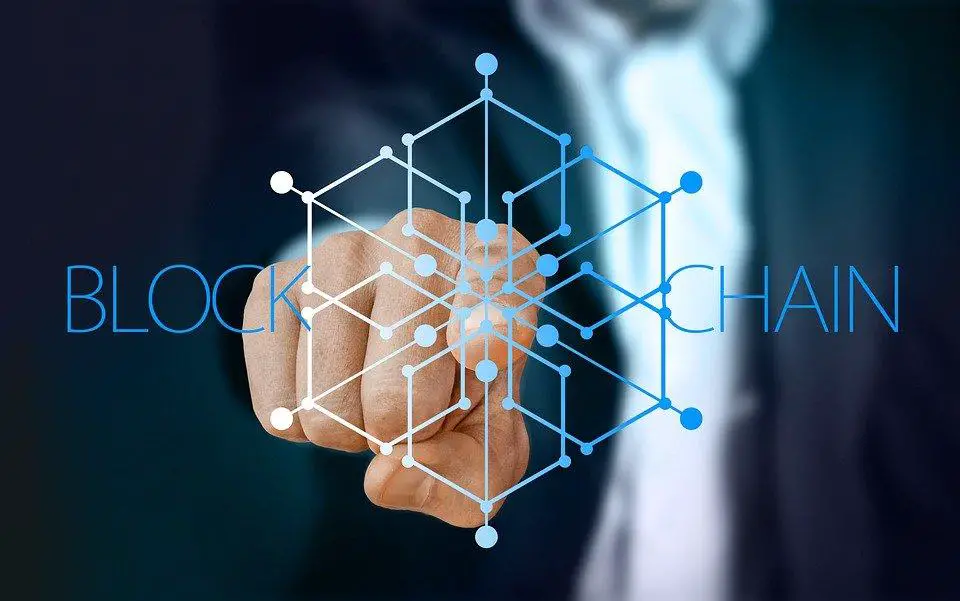 Source: https://pixabay.com/photos/blockchain-data-record-finger-3055701/
Finally, a thought must be given to the impact of wearable medical devices and interpretive AI. Patients at risk of suffering a stroke can now be monitored remotely, as long as they wear a slim health band on their wrist. The technology was previously used to monitor high-risk patients inside healthcare facilities only. Post-covid, the same tech is now also available for monitoring medium-risk and high-risk patients from their own homes. The associated AI is often able to predict a heart attack or a stroke, well before it happens!
---
If you like the content, we would appreciate your support by buying us a coffee. Thank you so much for your visit and support.