The best place to reach more people and promote your music for free is online. The music industry has gone through rapid changes in recent times and artists need to adapt to thrive.
Some of the changes include new and experienced artists looking for ways to promote their music independently. The internet provides many platforms that can help musicians thrive. 
For example music brands can upload their music and extend their brand reach on the internet. It is also a place where fans can listen to and download free music. 
Artists use the internet to do free music marketing and reach a wider fan base. This can help to support and amplify you as a musician. 
Online platforms are places where you showcase your unique qualities and talent at no cost. Brands can share their content and free music online to connect with a wider audience. Here are ways you can promote your music online for free.
1 Share Your Music on Your Website
If you do not engage your fans consistently, you might lose them. New artists are coming up every day with new content. That is why you need to keep your fans engaged and share your music with them. This will make sure you are always top of their mind. 
A website is where you build a fan base and share content regularly. Keep your audience entertained. This is possible with a good content marketing strategy. For example, post your songs and videos. 
You can also write about what you are working on and where you will be performing. This might make your fans want to know more about your project. Engage them and allow them to ask questions. 
Some fans might be interested to know more about the type of music you sing. Provide insightful information about the genre of your music. This helps you to share more about your music with your fans, build trust and loyalty.
Other music-related content you can share is "How-to" posts. For example, you can teach your audience "How to upload music on different platforms."
Read: The best free music players for Windows
2 Get on Spotify
Spotify has over 381 million active users this year. This is one of the best platforms to be discovered. Free music apps like Spotify present you with an excellent opportunity for many people to hear your music. 
Get your music on playlists and upload your discography so that a listener who likes your song can search and find more of your music. Spotify can help you reach a wider audience even if you are a new artist. Features such as "discover" or "release radar" can help you get discovered quickly.
If you are looking for cost-effective solutions to market your music, you can find platforms that allow you to promote music at no cost. These free music promotion sites will help one connect to the music world and its audience even without spending a penny.
3 Use Relevant Hashtags
Other social media platforms such as Twitter and Instagram are good places to find and use relevant hashtags to promote your music for free. Look for trending hashtags and use them. 
For example, you can use hashtags with words like new music, music videos, or now playing. Choosing the right hashtags will give you better results. On Instagram, you can use hashtags and emojis. 
Any live performance should display your hashtag that an audience can use to share your music. They can also tag you when they share your content.
4 Upload Your Music on Youtube
Provide free music for videos using youtube. This can help you create a fan base. Reviewers can also listen and comment on your music. 
Some of the famous artists were discovered on Youtube. It is a platform that favors new and accomplished musicians. It allows you to organize your playlist and showcase your content.
5 Share on TikTok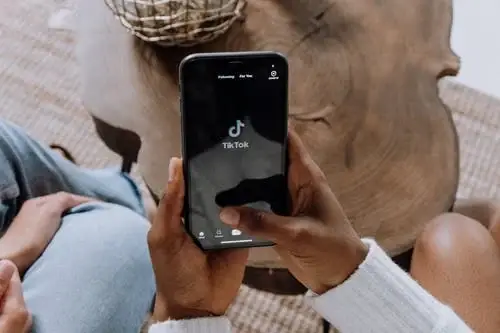 Image by pixels.com
TikTok is a video community that is popular among young audiences. It started as a music network where people shared short music recordings. 
This year TikTok has 1 billion active users making it a good place to market your music. To be effective, choose creativity and attract attention to your music. 
This will make your efforts more rewarding. For example, you can start a challenge. Ask for the best dance routine using the hook of your song. 
The winner of the challenge gets a free music download. This will increase engagement through shares and likes.
Announce the winner at the end of the challenge and tell them where to download free music. This challenge can help you get new listeners and increase your fan base.
Read: Quarantine: TikTok has already exceeded 2 billion downloads
6 Reach Out to Content Creators
Popular podcasters have a huge following that you can reach. They can play your music in the background during a podcast session, or you can offer to be a guest speaker in their podcasts. 
Many people listen to podcasts, and working with podcasters is an opportunity to expose your music to a wider audience. Other content creators come up with new videos that people like and share. 
Reach out to them and offer free music for the video they are shooting. When these videos go viral, it means your music also goes viral.
Read: Top 10 Reasons Why Your Business Needs to Embrace the Cloud
7 Share on SoundCloud
SoundCloud is a sharing platform where people can listen to your music and mixes. Upload your music on sound cloud and reach a wider audience at no cost. People can listen to your music and give comments. This is a good platform for upcoming musicians.
8 Create a Fans Group
Create a fans group on Facebook to connect with your audience. Share valuable insights about your music journey and allow your followers to ask questions. 
Offer value to them and let them know where they can get your music. Show them how to download music for free online. 
This will help you to build trust and loyalty among your fans. It is a great place to share your music link extensively and allow your group members to become your brand ambassadors. 
Final Thoughts
Musicians need to adopt different ways to market their content. The internet presents many opportunities to reach a wider market and extend your brand reach for free. 
Social media and other digital platforms can help you stay on top of your fans' minds and gain new fans. It also opens international doors and welcomes fans beyond your local area. 
Artists do not have to travel or deal with visa issues to market their music. You can gather a huge following and a more extensive fan base if you choose the right marketing strategy.
---
If you like the content, we would appreciate your support by buying us a coffee. Thank you so much for your visit and support.