Technical writing is one of the most challenging tasks that you might get in college life. Most students cannot learn technical writing and end up ruining their essays, and ultimately their grades. Not just college students but professional individuals alsoneed excellent technical writing skills to grow in their careers. This article will shine light upon some fantastic tips that might help you become an exemplary technical writer without any experience.
Explore What Technical Writing Involves
Whenever one asks me how to become a technical writer, I always tell them to familiarize themselves with the basic concept behind this particular writing style. If you don't know what it means, the chances are that you will head towards a slow and counterproductive growth in this area. Writing is a vast field full of complicated and critical aspects. If you want to understand technical writing fully, make sure that you look for the essential elements that form this subject area.
The two most important things that technical writing involves are:
Customer Support Content: This includes user manuals and guidelines for products and services that a company offers. For example, if an XYZ company launches a new product in the market, a technical writer must craft the guidelines and steps that a novice user can follow to use the software. It makes it easy for the end-user to navigate through the software and use it efficiently.
Professional Employee Guides: These guides are made especially for new employees in an organization. They can learn the dos and don'ts of a company and act on them accordingly. For instance, a mechanic might need a guide to fix a piece of equipment with the help of guidelines.
Read: Three Pieces of Advice for Revamping Your Virtual Meetings
Build The Relevant Skills
All writing is just communication and expression. It is imperative to develop specific skills that are necessary for a technical writer. An entry-level technical writer must build writing skills that will help in the writing process.
Some critical skills to master are:
Strong Writing And Communication Skills: All writers must develop skills linked with solid writing and communication. Expression is key. Technical writers must make a document that is easy to read, and the content must flow well. A technical writer's resume will shine if he has done a degree in communications.
Technical Experience Specific To The Role: Having expertise in the relevant subject is always a plus point on your resume. For example, if you seek a job as a technical writer in a software firm, knowing about different programming languages will give you an edge in landing the job. Try to complete additional courses that make you an expert in a specific niche.
Build Your Interest: Make sure that you build interest in the operations of your potential company. If you don't like the place you work, the chances are that you won't produce quality content. Try to make work fun and only apply to areas that fascinate you.
Volunteering: Going on unpaid internships and volunteering for technical writing work is the best way to build up your skills and improve your knowledge. Most people hesitate to work for free, but the learning curve is excellent. You can learn so many new things that might be once alien to you. Try doing some freelance work to improve your skill set, and make sure to go the extra mile to make your work exemplary. Moreover, who knows, maybe the company you are volunteering for hires you as a permanent employee.
If you want to improve your skills rapidly, Write My Essay For Me is a company where you can start your writing career. Working for such services will get you decent money and fetch your skills to help you throughout your life.
Don't just build these skills. Practice them in your free time so that you can perfect the art of becoming a successful technical writer. Practice makes a man perfect!
Check Out These Resources and Begin Building Your Toolbox
The resources below will give you a fine idea of how to land entry-level creative writing jobs.
Online Resources: Everything is online. If you have zero experience writing, spending a week on the internet will get you in the zone. You can watch videos and learn different tips and tricks on technical writing. Many colleges and universities post free technical writing material on their websites to help people in the writing market. You can always look them up and increase your knowledge.

Books: There are hundreds of books written on technical writing. Just find a book in the library or on the internet and give it a good read. Reading books is the number one way to learn about writing. These books might also contain sample technical writing essays written by professionals. Go through these essays to grasp a better understanding of the critical elements of technical writing.

Online Training Programs: You might also benefit from enrolling in a month-long training program that teaches technical writing. These courses also inform you of things related to reporting, such as a technical writer's salary or how much an entry-level intern requires work.

Associations And Professional Organizations: Last but not least, many reputable organizations provide coursework related to technical writing. These companies are working in the best interest of their potential employees, and they aim to create a workforce that is well educated on technical writing. They hold physical seminars and webinars for publicity and to attract the youth towards technical writing.
Read: 7 Examples of Best Education Software in 2021 to Watch Out for
Focus On Your Niche
It is vital to master one thing rather than trying out every niche in technical writing. Try to maintain one lane and develop writing skills for a particular place so that you can stand out from the crowd. For instance, if you are interested in mobile gadgets, try to learn and practice technical writing in the same area. If you try to put your leg in every niche, you won't excel in what you do.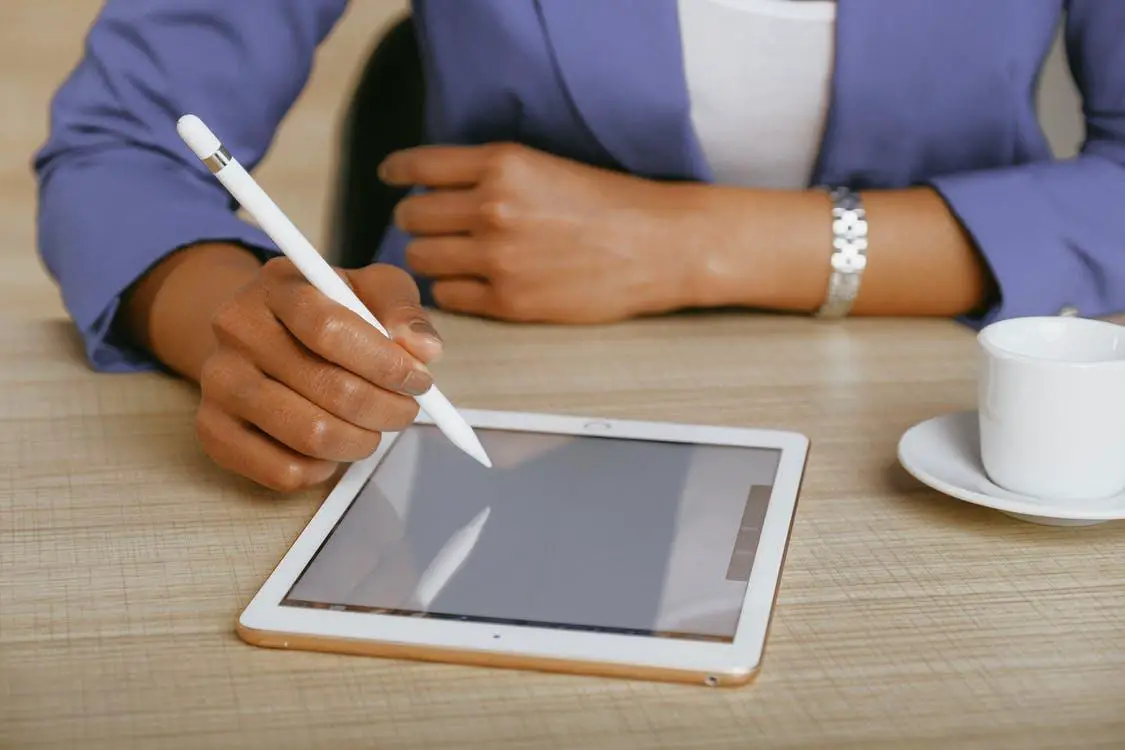 If you are still confused about what a technical writer does, the answer can be found in every instruction manual you ever read. These individuals are experts in communication, and they make sure that every product and service comes with a perfect guideline and step-by-step manual. The tips above will help you become a technical writer without the tiniest experience. They might even shape your life to become an expert technical writer.
---
If you like the content, we would appreciate your support by buying us a coffee. Thank you so much for your visit and support.