By Stephanie C. Snyder – The aerospace sector encompasses various activities, including developing, manufacturing, maintenance, and support of airplanes, satellites, and helicopters. It is a mission-critical industry, and its performance isdependent on components that must be very dependable and precise to function properly. As a result, the industry must continually improve its production processes, minimize labor costs and human mistakes, monitor the health of systems within the aircraft, and efficiently manage safety concerns in the workplace. The following are some solutions that can lower the cost of the aerospace manufacturing process.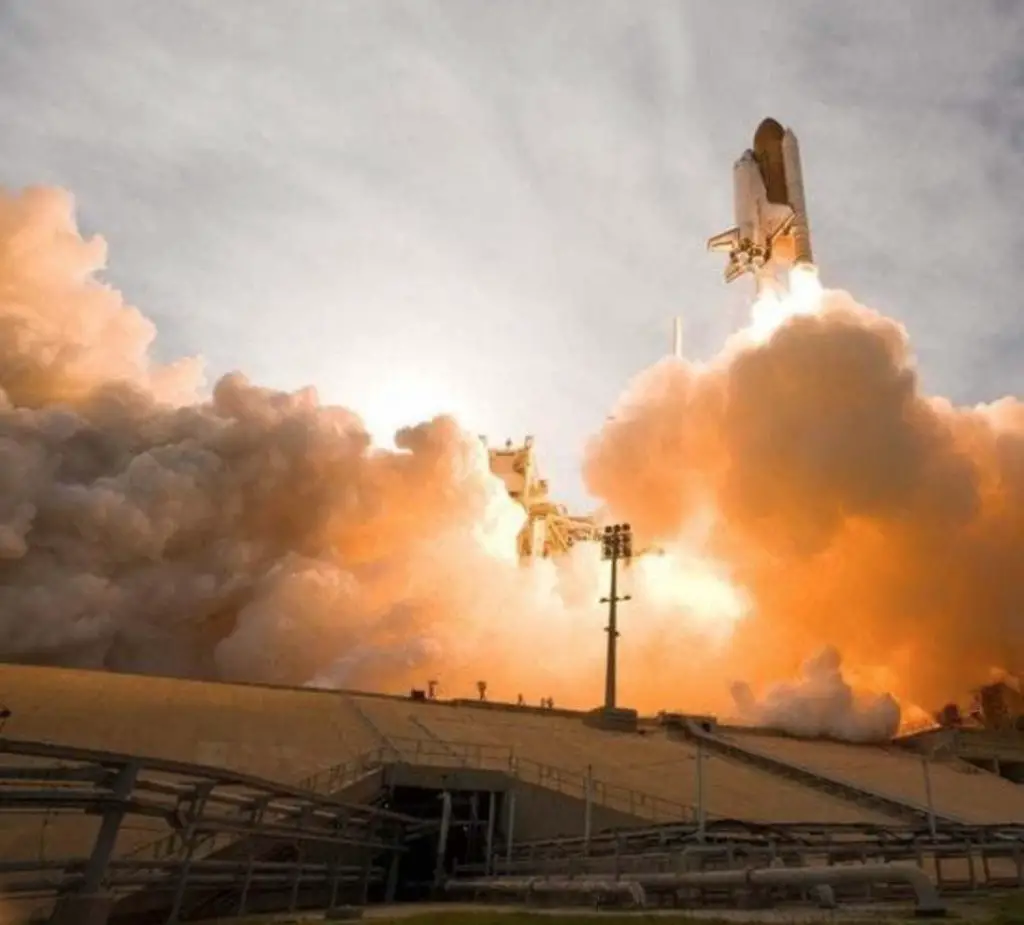 1. Laser die-cutting
Because of the extensive regulatory cycles in the aerospace industry, the industry has traditionally struggled to keep up with the newest technological advancements. Adopting Artificial Intelligence makes it possible to eliminate all of the obstacles described above. The limitation here is that the algorithms must be very sophisticated and dependable to be effective.
Die-cut adhesive solutions and pressure-sensitive materials fulfilling vital roles are in high demand in the aerospace sector, which is always striving to develop lighter, safer, and quieter aircraft.
The benefits of laser cutting are undeniable, as it provides a more economical and cost-effective alternative while also providing more exact cut results.
Read: Is Your Company Ready for a Ransomware Attack
Traditionally, plasma or water cutting was considered more cost-effective than laser cutting, even though these processes do not produce cuts with the same level of quality as laser cutting. Because of the advancements in power, efficiency, and technological advancements, laser cutting can match or even exceed the value of alternative techniques!
Whatever the specifics of the demand, laser die-cutting is faster and cleaner, with less heat distortion, which means there is less to do once it is cut, and it is simpler to work with and ready for our customers to utilize.
Because of the great accuracy, it is possible to engrave more intricate pictures and make cleaner cuts. The rate of output has increased. It is possible to cut through various materials without causing damage. In comparison to CNC machines, it is a more cheap solution.
2. Printing in three dimensions (three-dimensional (3D) printing)
Engineers can develop and evaluate conceptual designs much more quickly, thanks to 3D printing technology. As a result of the ability to bypass tooling manufacture and go directly to completed components, the total development process is sped up significantly. Without the need for equipment, organizations may rapidly test various configurations to establish consumer preferences and decrease product launch risk and time to market, among other benefits.
For demonstration units and small-scale production, additive manufacturing (AM) is useful since it reduces or eliminates the need for costly and poorly amortized manufacturing tooling.
In conjunction with crowd-sourcing ideas via remote collaboration, 3D printing has the potential to transform the way organizations handle their research and development efforts in the future. That crowd-sourced brainpower may one day replace conventional research and development, requiring a shift in the priorities of those in charge of the project's administration.
Read: Reasons you and your company should move to 3D
3. AI (artificial intelligence)
Artificial intelligence and computational skills for data interpretation, ay speed and simplify analytics, system management, customer service, and various other processes and operations, among other things. Many other sectors, including banking, advertising, retail, and health, have already shown promise using artificial intelligence. Artificial intelligence (AI) can simplify production when used in the aerospace sector while simultaneously addressing safety problems. Furthermore, artificial intelligence systems can examine inputs from various sources and process massive data far more quickly than humans can.
Due to this, aerospace businesses will be able to conduct more efficient and timely inspections of different assets. It is also possible to develop various apps that can save/monitor fuel, improve operational performance, and aid in air traffic management via artificial intelligence. Exploring and using the advantages of artificial intelligence have become critical for corporate executives.
Read: Artificial Intelligence in Marketing
The aerospace sector is one of the most futuristic sectors we currently have. The tech needed to explore this sector has been famous for copying a lot of money. By developing novel processes and integrating several activities on a single machine, the aerospace manufacturing industry has achieved substantial productivity gains over the years. Activities aimed at continuous improvement are also commonly employed in the aerospace sector to enhance quality and throughput while simultaneously lowering the amount of work in progress and setup time.
Stephanie C. Snyder graduated from The University of Florida in 2018 and majored in Communications with a minor in mass media.She is a freelance writer and author. She was born and raised in Panama City, Florida.
https://stephaniesnyder.substack.com
https://www.klusster.com/portfolios/stephanie-caroline-snyder
---
If you like the content, we would appreciate your support by buying us a coffee. Thank you so much for your visit and support.