Updated on 9th Feb, 2022 -Web design software usually includes all the functions required to create a new website or to change it as required. Right from the start of a new project, the designer lands on the control panel on which the first draft of the website is visualized . The user then plans the structure of the future website and arranges the various pages hierarchically.
After the architecture of the website has been completed, the design and creation of the homepage follows. No special programming knowledge is required for this task. With the help of modern web design software, the user simply imports text content, images and videos that they want to publish on their homepage.
Other tools and features of the software are suitable for special web projects. Good web design software enables, for example, the embedding of special buttons or navigation functions such as a shopping cart, which are essential in an online shop . Included in the software package, some providers also provide free gigabytes of webspace so that the designers can expand their website with new content after creating their project.
If you are thinking of designing a web page on your own, you can use one of the best web design software below which you will make the creation work much easier.
If you are thinking of designing a web page on your own, you can use one of the best web design software below which you will make the creation work much easier. Note that to build user-rich interfaces with graphics-heavy design elements, the website needs a powerful framework. Among the most popular is Ruby on Rails, so partner up with a Ruby on Rails development company for appealing and fast websites.
Xara Designer Pro X impresses with its versatility. In addition to websites, you can use the program to create presentations and desktop publishing. The software allows you to do photo retouching, basic music and video editing as well as create stunning websites.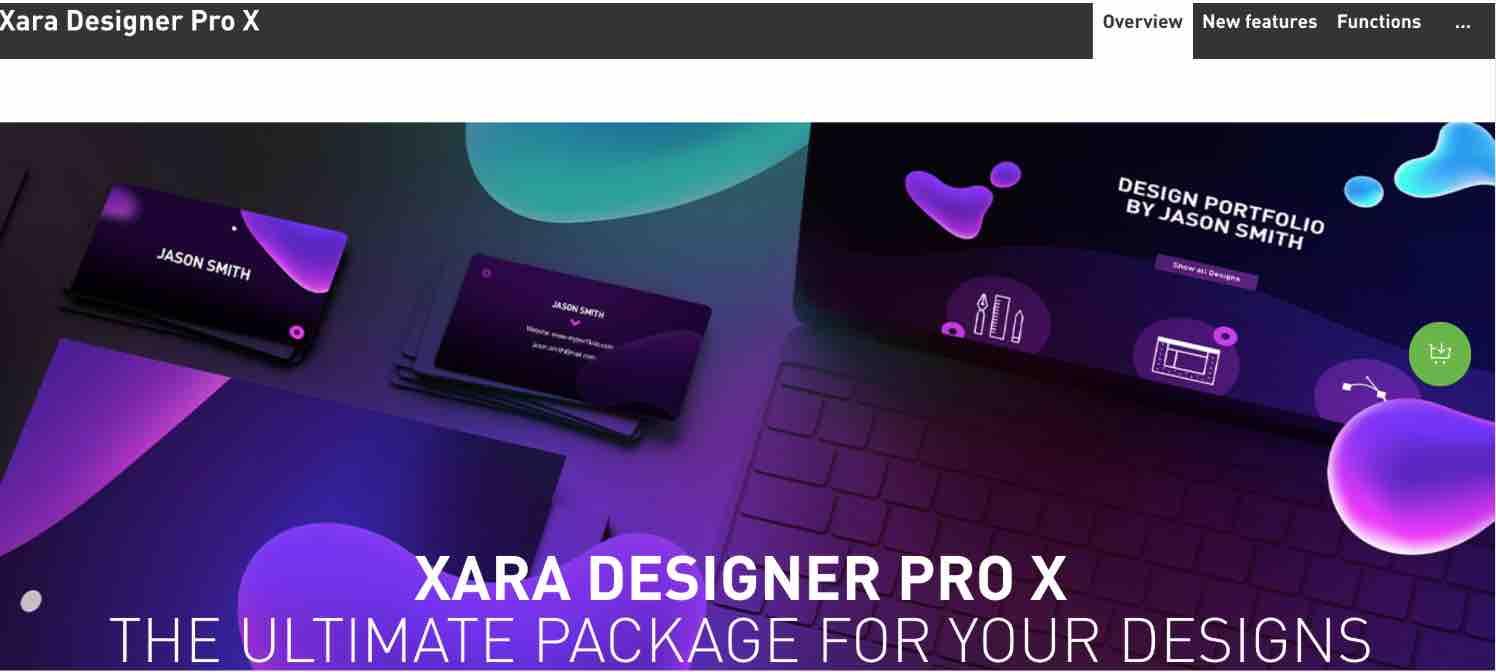 Design flyers, brochures and business cards with Xara Designer Pro X thanks to high-quality design templates. You edit pixel and vector graphics using standardized color systems such as Pantone, CMYK and HSV.
You can easily assemble websites using drag & drop and define the look and feel for different display sizes as well as implement concepts for trendy on-page websites. The application offers clever page transitions and animations for shops, blogs and other multifaceted projects.
You can upload the end product via a protected FTP server. You are able to keep an eye on visitor data with the simplified integration of Google Analytics.
if you want to bet on this program, you should know that there are two options to choose from. The normal and the Premium option, which, as is to be expected, is more complete and consequently a little more expensive.
Read: Best website builder software 
The aim of this Xara Designer Pro X is not to create a super website, but rather that to create the website you have in mind in the shortest possible time. To achieve this, it has fairly basic and simple functions, which speed up the creation of the website.
Once the backbone of website is created, adding extras such as images, social networks or other formats will be very simple. If you do not want to complicate your life, this option will surely interest you.
Avanquest WebEasy Professional offers you a large number of templates, which can be modified in order to achieve a personalized design.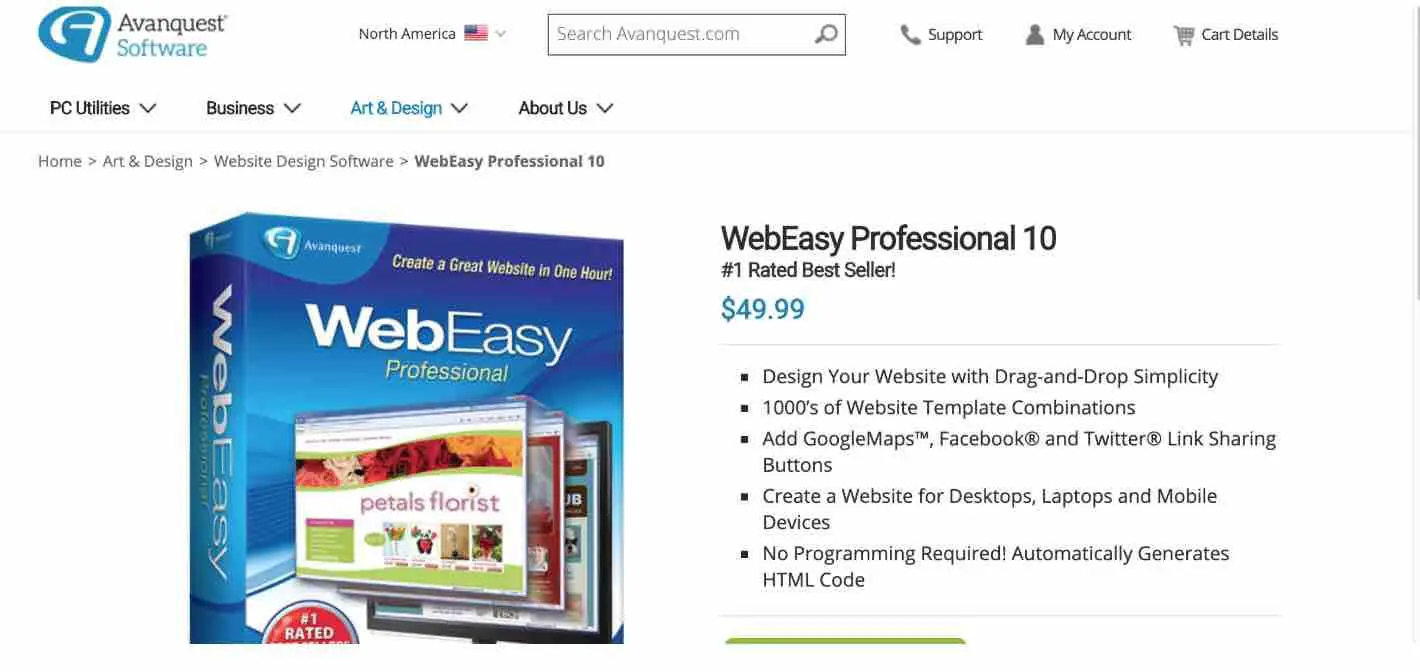 Avanquest WebEasy Professional stands out for being easy to use . It allows people with little knowledge to create really interesting projects. Its very competitive price has earned it advanced positions among the most used web design programs this year.
Avanquest WebEasy Professional can be used without having to be connected to the internet. The connection will only be necessary when you want to upload your work to the server. All these and other functionalities are explained in easy to understand tutorials.
WebSite X5 is the most complete software for creating attractive and functional websites, blogs and online stores that look great on desktops, tablets and smartphones. You don't need programming skills to achieve this.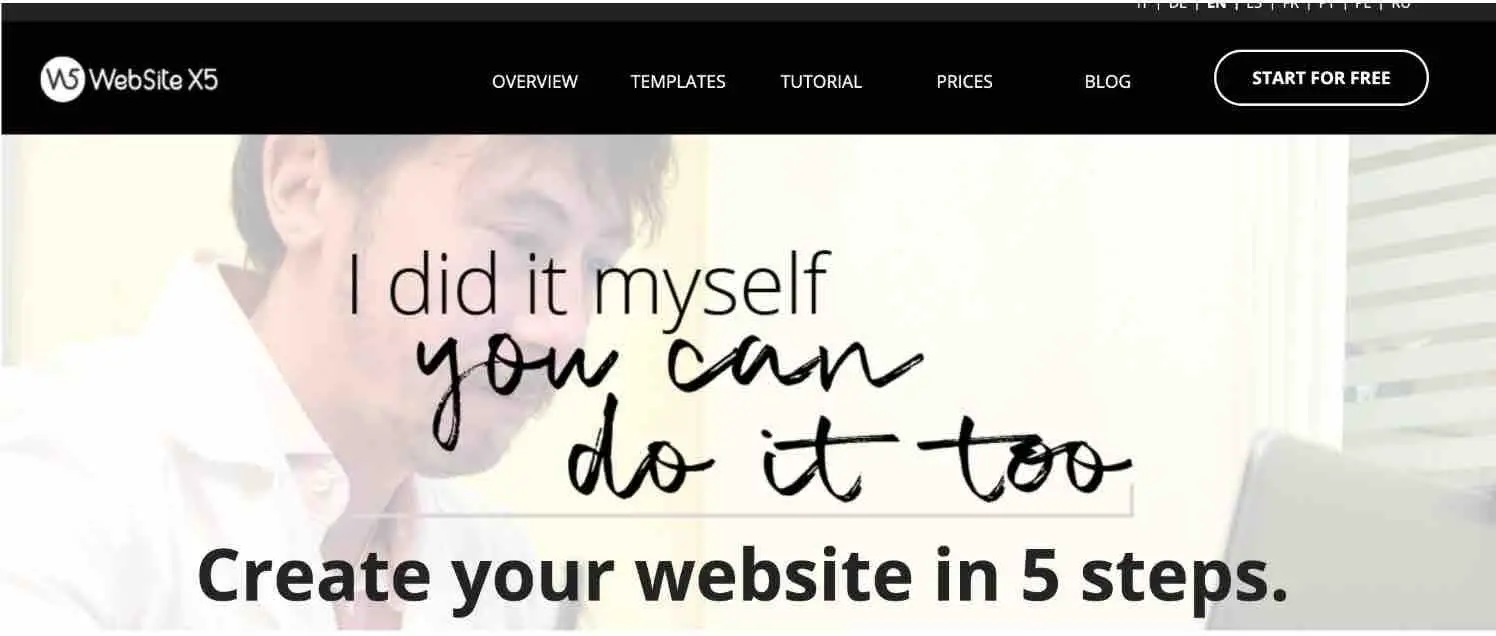 It's easy to use, with lots of cool features so you can build websites that automatically adapt to all screen sizes. Create responsive, search engine-optimized websites, blogs, and ecommerce sites that also include an app.
WebSite X5 is suitable for various web projects; whether it's a business website, blog, online shop or private website. Overall, the software offers a combination of flexible design, time-saving development and professional implementation. Among other things, professional web designers will be grateful since they will be able to design their own individual templates and designs .
The integration of web fonts is also impressive in the current version of the software . These are integrated directly into the project file so that the correct font is displayed in all browsers and on every device.
A new function also ensures better management of all text elements of the website. Furthermore, SEO, analysis and statistics features are included in the scope of services.
The e-commerce feature in WebSite X5 is very extensive and enables product import, catalog creation, delivery and setting of various payment options.
With a simple and intuitive interface, WebSite X5 will give you access to more than 100 website models.You will then be able to drag and drop your content, be it text, images, videos or Flash animations.
MAGIX Web Designer includes a wide range of tools for private and business websites. You do not need any previous knowledge in programming. Using the user-friendly user interface, you can quickly create a homepage with a professional layout in responsive web design. There are over 500 design elements and numerous templates available.

With the shape and text tools you can design fascinating logos and banners. A simplified multimedia integration ensures that you can easily integrate audio content, images and videos into your projects. Additional functions such as the PDF editor and the huge online content catalog for stock photos contribute to the good overall impression of the software.
It is an interesting option if you are looking for a free web design program. Google sites enables you to elaborate your web pages with an easy integration with other services offered by Google for free. This google web designer functionality is very easy and intuitive to design a web page using Google Sites. You will also be able to add Google Adsense and advertising.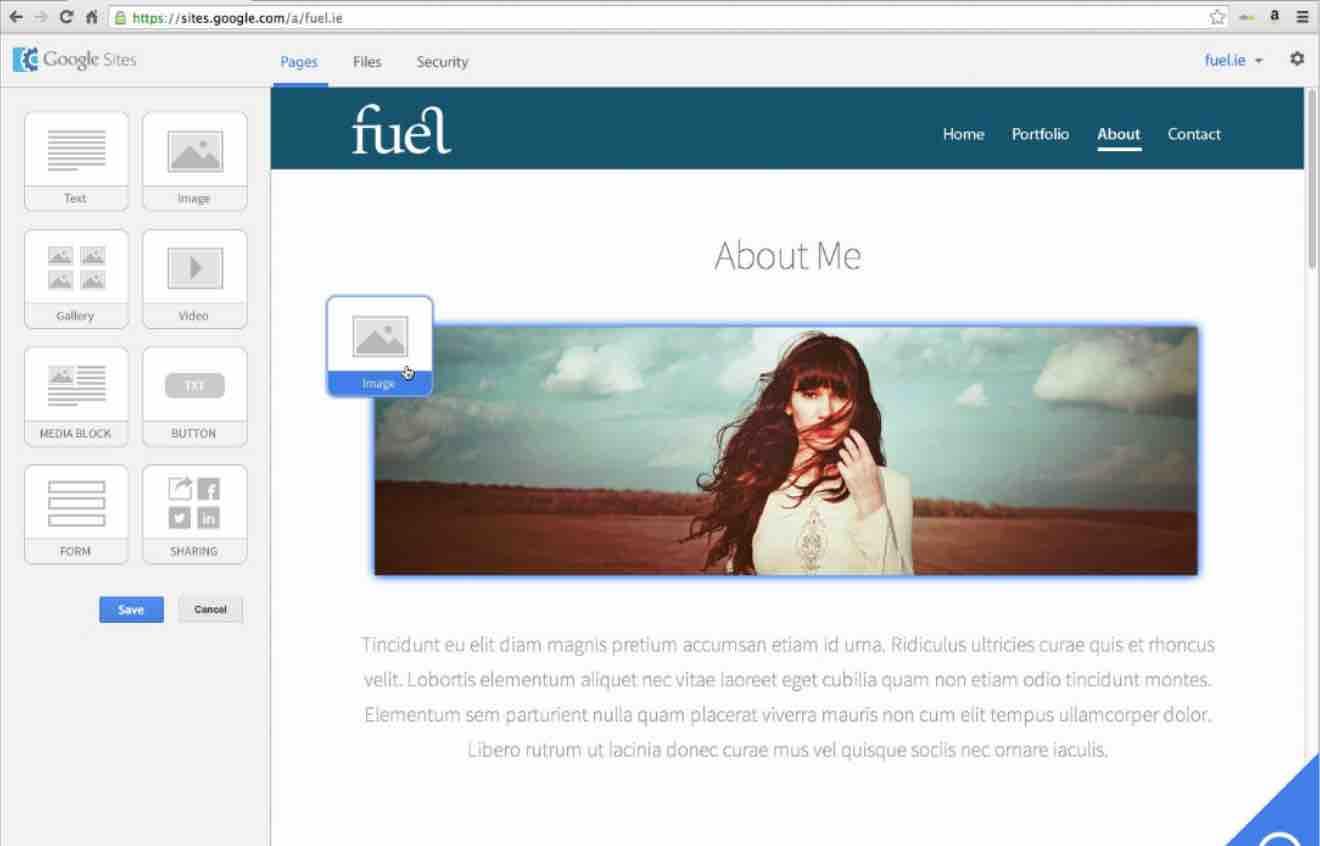 Canva is a an online application that is widely used thanks to its intuitive easy to use interface.
It includes a large number of templates, a special search engine that allows you to find your preferred image and logo. It also has a special section that allows remote teamwork.
It is free for individuals and small groups.If you need more customizable templates however you will need to pay for a pro or enterprise version.
Read: How To Boost Code Writing Skills For Better Team Cooperation
If you are looking for a complete and free graphic design program, this option will be very useful for you as it has helped more than 3 million people worldwide.
With this program you can easily import images from the cloud or even from social networks. And not only can you create highly personalized web pages, but you can also create email marketing to be able to create personalized campaigns and social media presentations and much more.
NetObjects Fusion helps you design, plan and build your website. Using drag & drop functionalities, you will be able to build an attractive and functional homepage in just a few minutes. With CSS3, you can effortlessly adapt images, text and color design to your layout.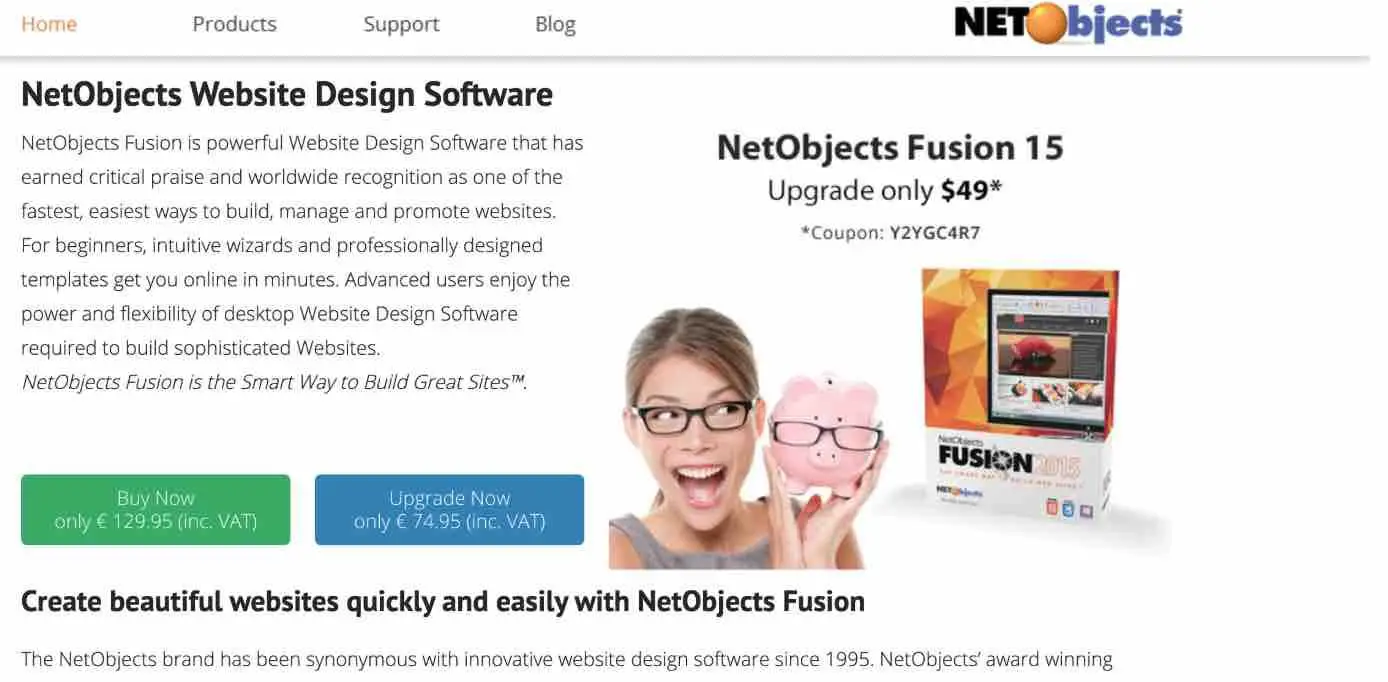 HTML5 support ensures that the latest, high-resolution videos and losslessly encoded audio files can also be integrated into your website. The program makes it easy for you. You don't need any programming knowledge. For online shops and being one of the best website design for ecommerce, this software provides you with practical eCommerce extensions and social media widgets.
Plugins for common payment methods are also available along with a connection to popular SEO analysis tools which provide invaluable information after the publication of your website.
Today it is one of the best options you can bet on. It is a very powerful web design program, through which you can do many things without complicating your life too much. It is one of the most used programs.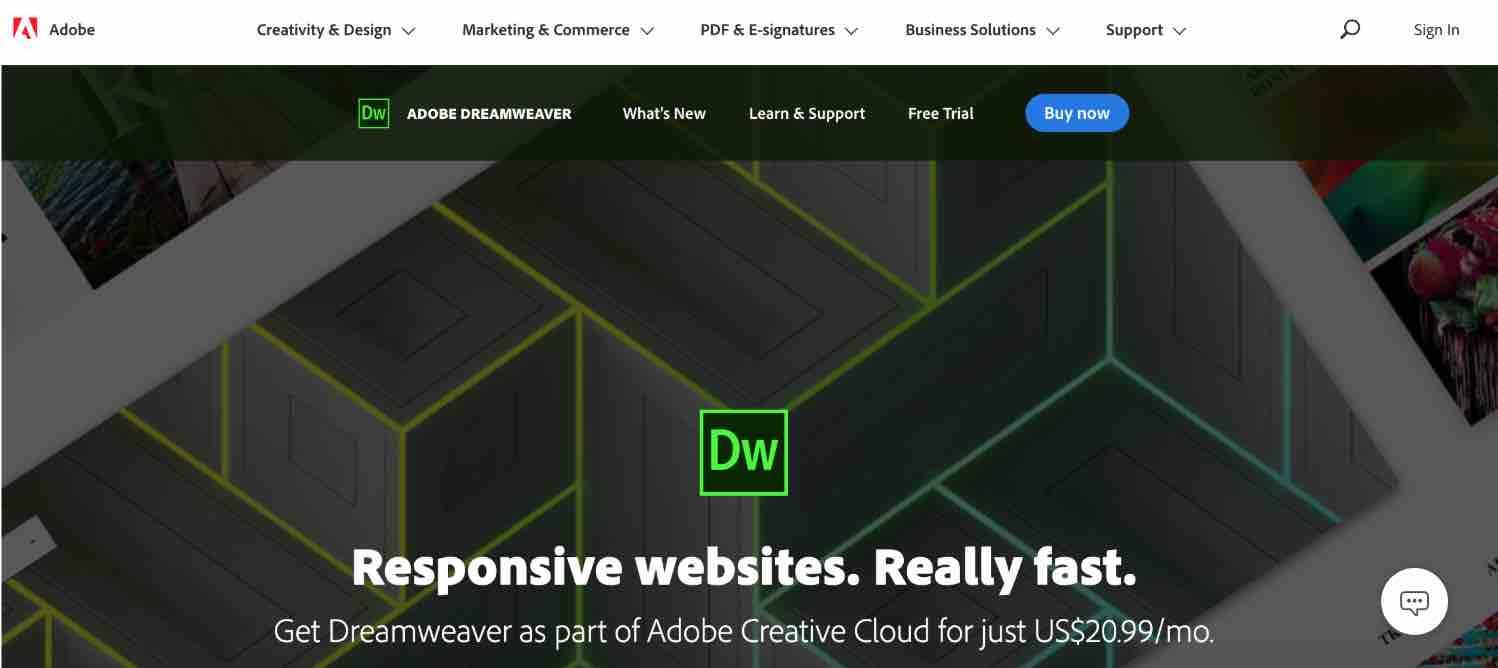 It can help create really beautiful and adaptive designs, that is, they will work without problems on computers, tablets or mobile phones.
MAGIX Xara Web Designer Premium designs your own homepage in no time and without programming knowledge. The program can be operated intuitively thanks to the logically structured easy to understand user interface. MAGIX already provides you with 200 templates for websites.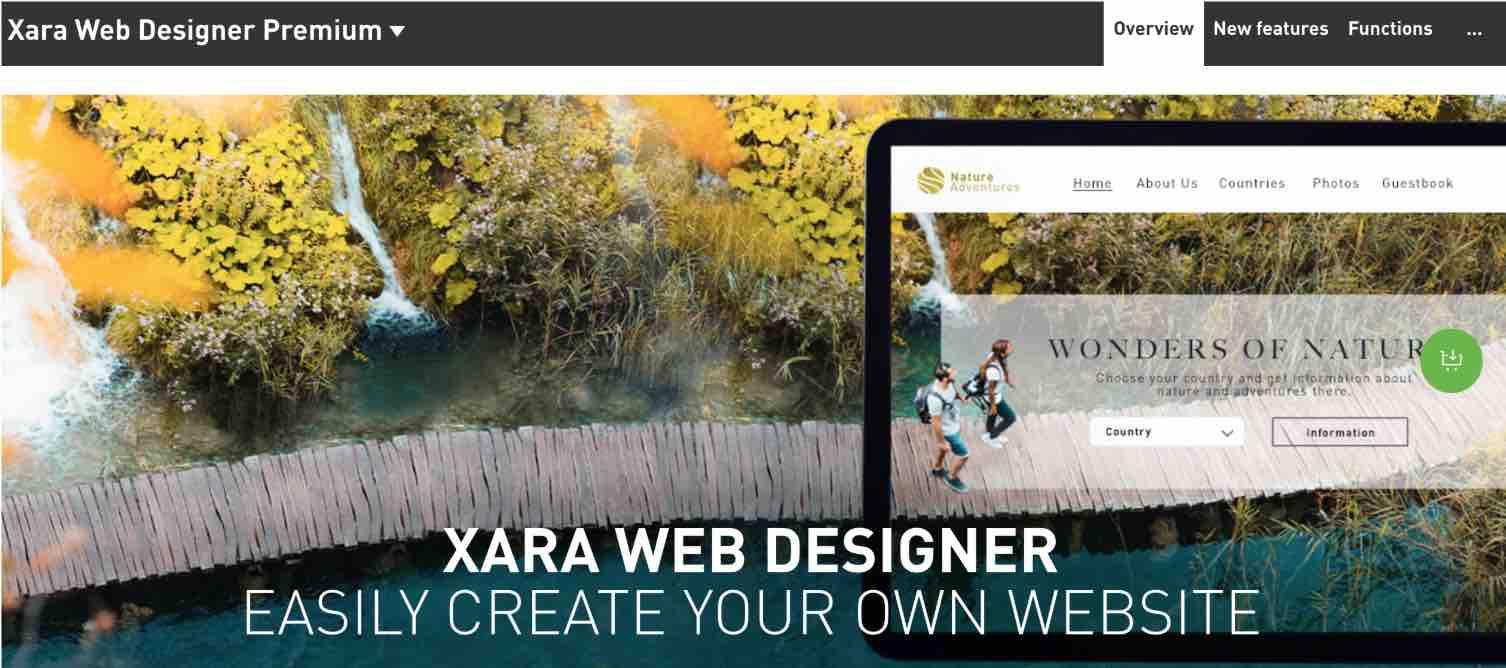 Browse through the selection, be inspired or take over the entire structure. Combine your content with modern text layouts, animations and lively designs. The flexible design options give you a tool with which you can easily integrate parts of other websites as well as dynamic effects into your project. With the Smart Shapes function you can use arrows and speech bubbles. Password protection is useful, with which you can protect yourself against unauthorized access.
Read: 6 Essential Website Optimization Strategies
Conclusion
Whether for a large company or a small online shop: a clearly structured home page is the key to financial success. Thanks to the aforementioned web designing software list , creating and designing a professional-looking homepage no longer require a long-term training in web design.
A good web design software enables even inexperienced users with no programming knowledge to create and design their own homepage using pictures and various contents before publishing it online.
And remember, the design can be nice at first, but then you have to think about the end-user. After all, the user is the most important thing. It is very important that you create a website with a design that allows easy navigation. The aim should always be that the user spends the maximum time on the website so that he can find what he is looking for.
---
If you like the content, we would appreciate your support by buying us a coffee. Thank you so much for your visit and support.