Data recovery is an essential element of data management, and every organization or individual needs to have critical data recovery tools. In this article, you will find out some of the best free software for data recovery.
Is There Any Free Software For Data Recovery?
There are many data recovery software in the market today. Whether you are running a big company with massive data needs or just running a small or medium-sized enterprise with limited data needs, you still need good data recovery software.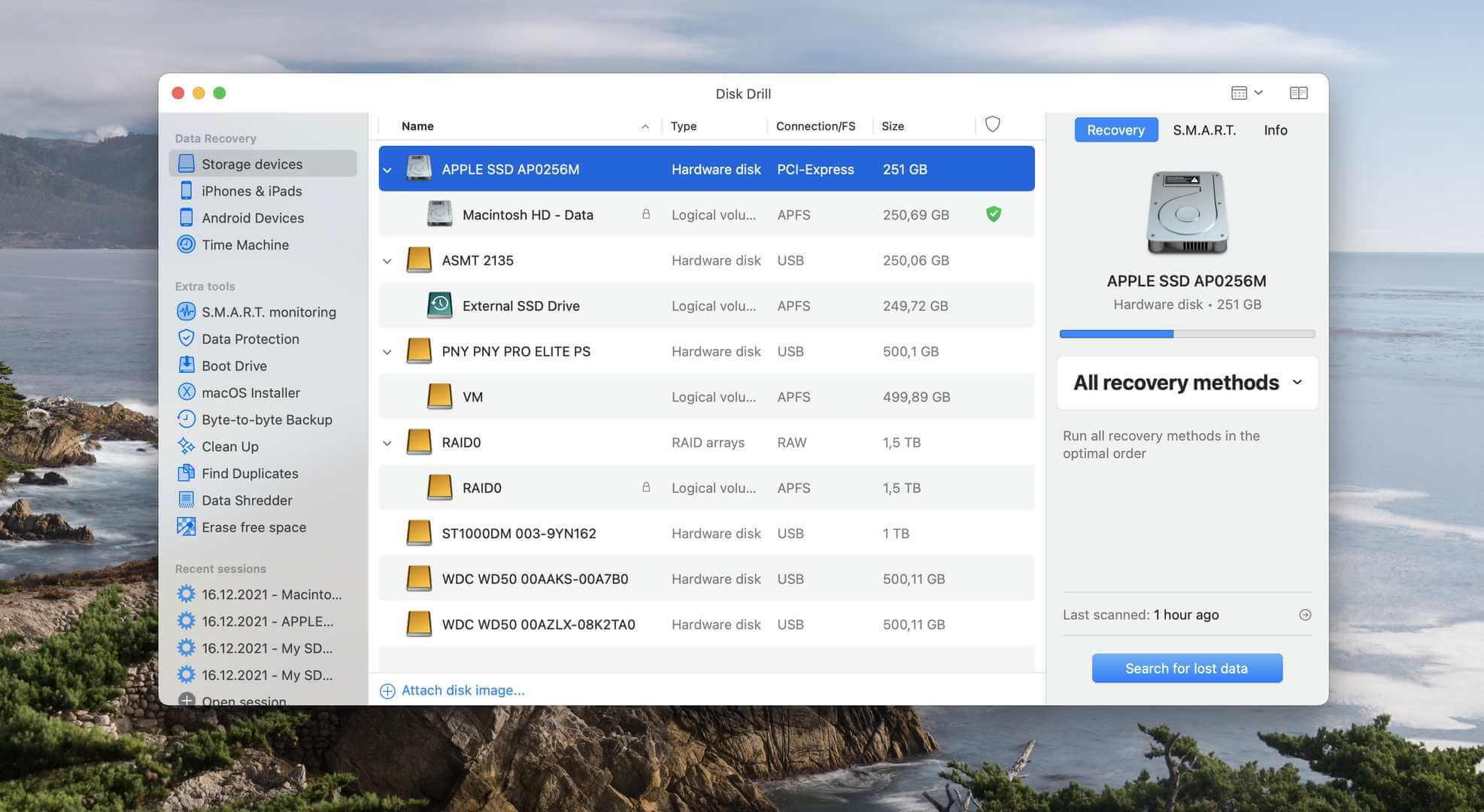 But is the data recovery software free? Well, there are several free data recovery software you can use to recover data that you have accidentally deleted or lost from your system. Visit the Pandora Recovery Mentor to get further insight on some of the best data recovery software to use for your business or organization. 
If you are looking for exclusively free software to manage your data, it may take you an abnormal amount of searching time. Besides, while some software are entirely free, some have free and paid versions. 
Let's look at some of the data recovery software you can acquire and use for free. 
Read: How to Recover Deleted or Corrupted Files on Linux with These 14 Amazing Tools
Disk Drill
Disk Drill for Windows by Cleverfiles is one of the top data recovery software with a simple design and is very easy to use. Official information from the website indicates that Disk Drill can recover deleted files up to 500 MB of data from virtually any storage device. 
Other features you get from the software include file preview, pause and resume scan, partition recovery, filter files by date and size, quick scan, and full scan. It works with Windows 7, 8, 10, 11, and most versions of macOS. 
Pros 
Results can be filtered by date and size

Deleted files are organized for easier viewing 

Supports different file types 

Both quick scan and deep scan supported 
Cons 
Can recover 500 MB of data only 

No portable version 
Recuva 
This is also one of the best data recovery software you can get in the market for free. Although the software comes with many advanced features, it is easy to use and can recover files from several devices. 
Recuva runs on Windows 11, 10, 8, 8.1, 7, and Vista, XP and is offered in both portable and installed versions. Follow this link for more Recuva review.
Pros
Several advanced options 

A portable option is available 

Works on most Windows operating systems 

Easy to use 
Cons 
Read: ReclaiMe Free Raid 5 Recovery review
EaseUS Data Recovery Wizard
This is yet another free data recovery software that makes data recovery seamlessly easy. With just a few clicks, you can easily retrieve deleted and lost data. 
EaseUS has a user interface that has been structured to look like Windows Explorer. If you like this kind of view, you will be very comfortable working with this tool. The tool can recover files from optical drives, iOS devices, hard drives, 
Pros 
The scan results can be backed up and be available for restoration later without the need to rescan the whole drive 

Files can be sorted by name, type, and date 

The file recovery process is easier

File review supported
Cons 
No portable version 

Only 2GB of data can be recovered 
Read: What Happens When You Permanently Delete Files from the Recycle Bin
Glarysoft File Recovery Free
This is a user-friendly, accessible data recovery program. Although it does not present many options, the tool is easy to use and works pretty well. 
To use Glarysoft file recovery free, choose the drive, scan for the files that had been deleted, and select the files to be recovered. The scanning process can be paused and resumed. Also, you can filter files by the time of deletion, file type, size, and even keywords. 
Pros 
Recovery to any folder you want 

File preview is easy
Cons 
Not portable 

Setup attempts to install another program with this one 

It does not show the odds of a file recovery 
Wise Data Recovery 
This program is free and easy to use. The installation process is also pretty easy. It also scans quickly and can recover files on memory cards and other removable devices. Besides, depending on how deep the scan you want to perform is, you can use a quick scan or a full scan option. 
Pros 
There's a portable version

Scans files faster 
Cons 
When undeleting files, the original folder structure is not retained
6. FreeUndelete 
This software is free and undeletes files, just as the name suggests. It offers data recovery for pc solutions and is very easy to use. It provides a short, manageable list of files available for recovery. It supports Windows 7, XP, and Windows Server versions. 
Pros 
Supports a variety of storage spaces 

Simple user interface 

Portable option available 

Can restore entire folder at once 
Cons 
Suitable for home users only 
---
If you like the content, we would appreciate your support by buying us a coffee. Thank you so much for your visit and support.