It's no surprise that students keep off from using plagiarism checkers simply because they feel that they have nothing they copied in their essays. In addition, most of them think that it's their work 100% and it's a wastage of time and resources to usethese tools.
But on the other end, their instructors expect them to ensure that their work is free of plagiarism, and in case of any copied content, it may result in severe punishments. Below is the importance of using plagiarism-checking tools when writing an essay.
Access to more resources
Dealing with plagiarism can be hard sometimes, especially when working with limited resources. Imagine using the internet to cross-check your essay paragraph by paragraph! That will take a lot of time due to the limited resources that the cross-checking platform is built with.
Plagiarism checking tools are created with large database systems used for cross-referencing the work you have done. Remember that some of the books you may have used for revision are not available online, but they are part of these tools' databases.
This applies more to the students who mostly make short notes from the sources they are researching. After writing their essays, they can use the essay plagiarism fixer by StudyClerk to correct the essay and ensure that it's unique. It's effortless to check an essay of any plagiarism when using it because it has more resources for making comparisons. Eventually, the students will get a high score because of their unique and engaging content.
Easy to see plagiarized content
Coming with a unique essay is never a lap of luxury, especially when you have researched and accumulated ideas from various sources on the internet. You will likely end up cramming someone's thoughts and copy-pasting them as your work. From your end, it will be tough to remember that it's not your work and especially when you are using Google to check for plagiarism.
It's incredibly dense to spot the plagiarized parts when using Google as it doesn't highlight them. When using plagiarism checking tools, you will be able to trace the copied parts as they are well highlighted and the sources they were lifted from clearly shown.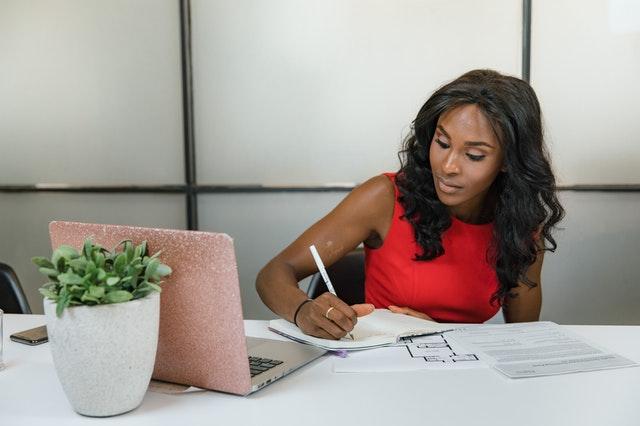 https://www.pexels.com/photo/woman-writing-in-office-10375986/
It gives percentage of plagiarism
It's tough to calculate the percentage of plagiarized content, especially when you cannot see it copied. In most cases, the highly plagiarized areas are highlighted with red color, and the percentage is indicated beside them. Then there is the overall percentage of the plagiarized content in the whole piece of an essay.
Most learning institutions have defined their own rules against plagiarized content. There are percentages below which the essay can be accepted. On the other end, there are also above which cannot be accepted under any circumstance. As a result, you will edit your article and ensure you are posting plagiarism-free content on your website.
Paraphrasing is tiresome and tricky
Students often have lots of workloads to juggle while on campus. Unfortunately, that means that they barely have time to handle paraphrasing effectively. Paraphrasing involves rewriting the highlighted parts in your own words to clear the plagiarism.
Imagine having to sit down for hours trying to think of how best you can rewrite something else! To make matters worse, it's a piece of work that you thought you did your best. It will feel tiresome, and you will end up making more grammatical errors in an attempt to make the content free of plagiarism. Plagiarism checking tools allow you to perform these tasks automatically and instantly without struggling a lot.
Evidence for honesty intentions
After paraphrasing the plagiarized parts of the essay, most students will feel like their work is flawless and everything has been cited correctly. Though, not unless you have checked the content with the plagiarism checking tools, it's advisable not to submit the work.
If the instructor questions you about presenting plagiarized work, make sure that you bring your printed copy of the essay you checked for plagiarized content. It will surely rid you of potential repercussions of copying someone else's work intentionally. Eventually, the instructor will be willing to assist you in removing the other traces of plagiarism because they are sure that you didn't do it deliberately.
Conclusion
For the last few decades, the cases of plagiarism have rapidly increased due to an increase in the dishonesty levels of the students when handling essays. Most of them are involved in so many activities, and that's why they can hardly concentrate on creating content that's free of plagiarism. Using plagiarism checking tools seems the perfect way to clear essays of any plagiarized content for most students.
---
If you like the content, we would appreciate your support by buying us a coffee. Thank you so much for your visit and support.