You may have heard about Android backup and restore apps, which help Android users to save and retrieve their mobile data. In this post, we will introduce one of the top listed apps – MobiKin Backup Manager for Android.
Why you would need MobiKin Backup Manager for Android?
To prevent losing useful data on our Android mobiles, we often tend to make regular backups from the mobile device to the computer. Developers at MobiKin created a user-friendly app called Backup Manager for Android which can not only back up your Android files to the computer in 1 click, but also restore them to your Android device effortlessly. The data transferred consists of your contacts, call logs, text messages, apps, photos, videos, music and documents. This is also achieved at a much faster rate when compared to other apps in the market which will help you save time.
What can MobiKin Backup Manager for Android do for you?
In the following section, you will discover the features of this app so that you can get an idea about its different functionalities.
Back up multiple files from an Android phone to a computer in 1 click: This professional user friendly app which is used to backup your files from Android to PC, scans the whole Android content in a short time. Once the scanning is complete, you can select your desired data types on your computer and back them up immediately. This consist of apps, photos, music, videos, documents, contacts, SMS and call history.
Restore the backup data from the computer to the Android phone without trouble: When you want to retrieve the backed up data from the computer to the Android device, you can restore them directly with its restoration option. Besides, you have the possibility to select which files to transfer from the computer as well.
Transfer data from one Android phone to another: It is not only a backup and restore manager, but also transfers data from one Android phone to another. It can also restore the backed up files to the same or different Android device, which migrates your data from Android to Android conveniently.
Android phone to computer connection via WIFI or USB: It can make your Android phone connected to a computer with a USB cable or Wi-Fi. This is convenient in case you forgot to take your USB cable since you will be able to select a Wi-Fi network to make a connection between your Android phone and a computer.
Support most of Android devices: It is compatible with lots of Android phones and Android tablets, as long as the OS is Android 2.1 and upper. No matter what the brand and the version is, it can work with Sony Xperia 10/Xperia 5/Xperia L4/Xperia L3, Samsung GalaxyS20/S10/S9/S8, LG G9/G8/G7/G6, Oppo A31/A91/A9/A5s, OnePlus, Xiaomi, Google, Motorola, ZTE, HTC, and so on.
Read: How to quickly send a text from Ubuntu to Android using a three-line Bash script
Work with different sorts of versions of Windows computer: This MobiKin Backup Manager for Android works with Windows 10, Windows 8, Windows 7, Windows XP, and Windows Vista.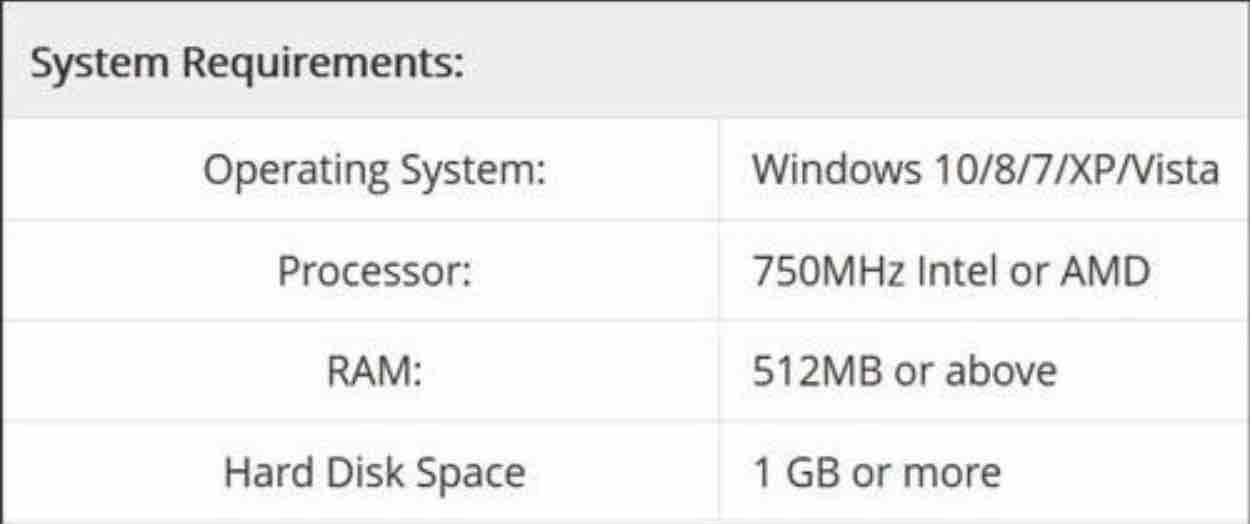 How to use MobiKin Backup Manager for Android?
MobiKin Backup Manager for Android has an easy-to-use interface. In the section below, you will learn how to use this app.
Step 1: Download and install the software on the computer. Double-click on the file to access it.
Step 2: Make a connection between your Android device and your computer with a USB cable. Next, enable the USB debugging mode on your mobile phone, it will recognize your phone in no time.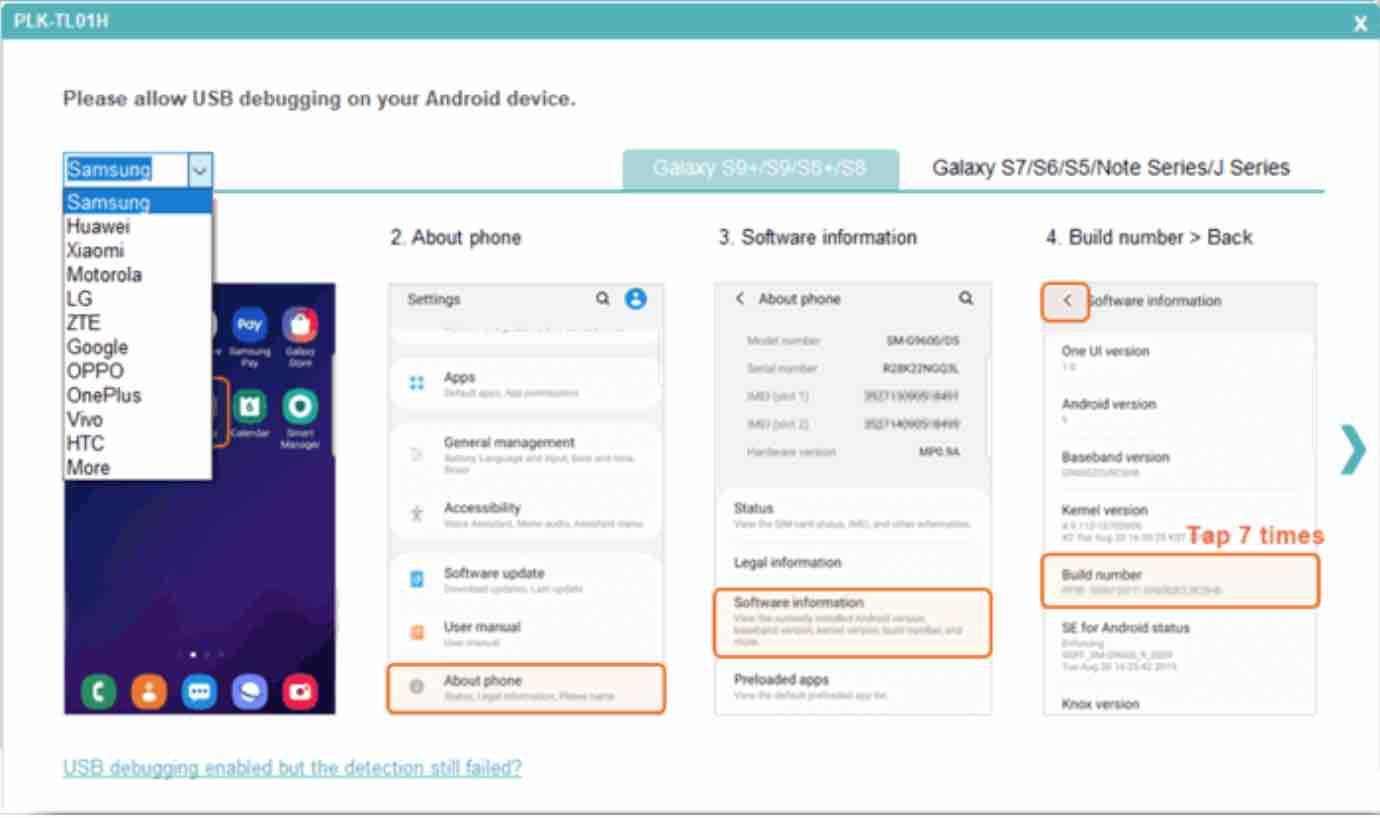 Step 3: Once done, there are two options on the interface: Backup and Restore. Click on the "Backup" icon. This will quickly scan your Android device.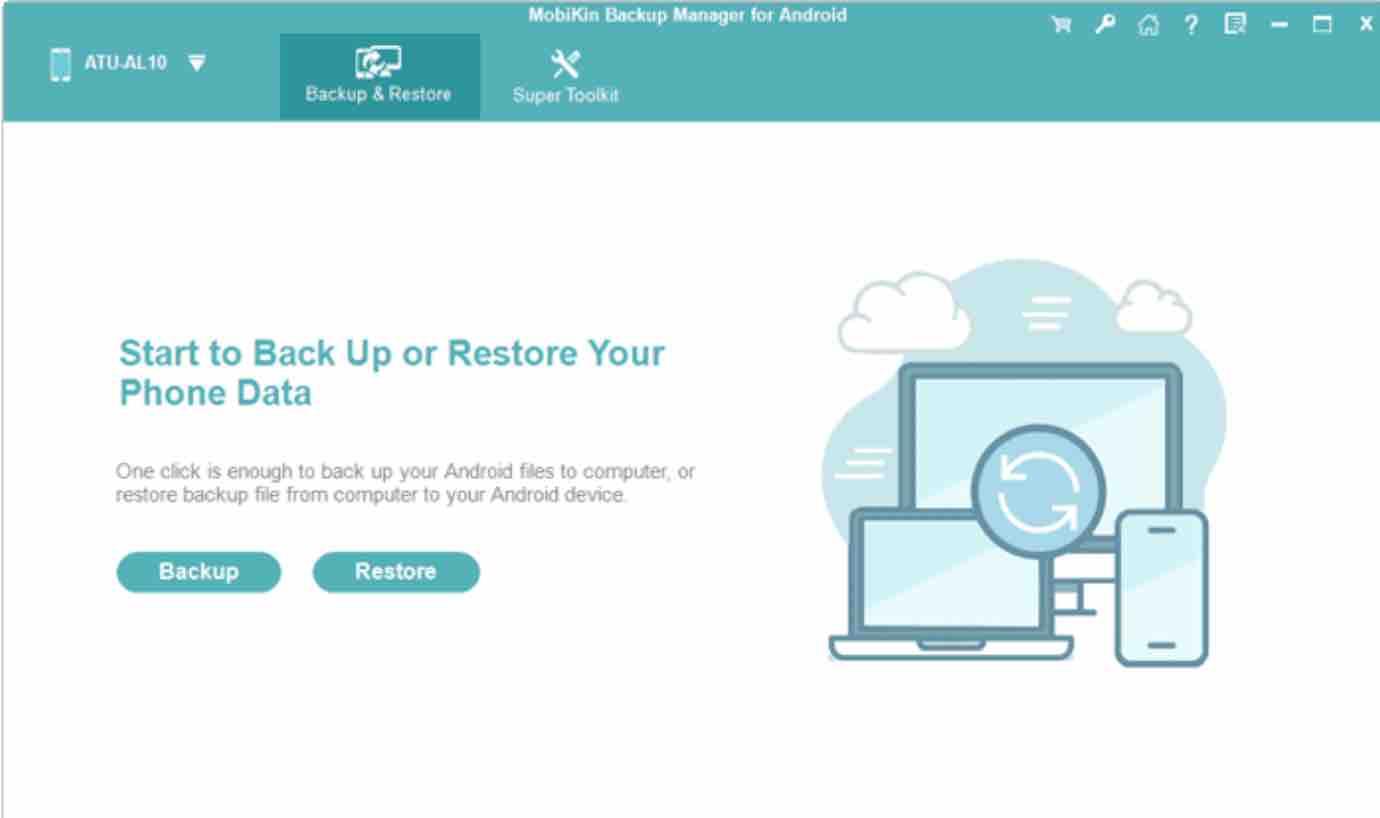 You will then be able to see the categories on the screen of your computer. By selecting them and tapping on the "BackUp" button, it will backup your desired files to your computer automatically.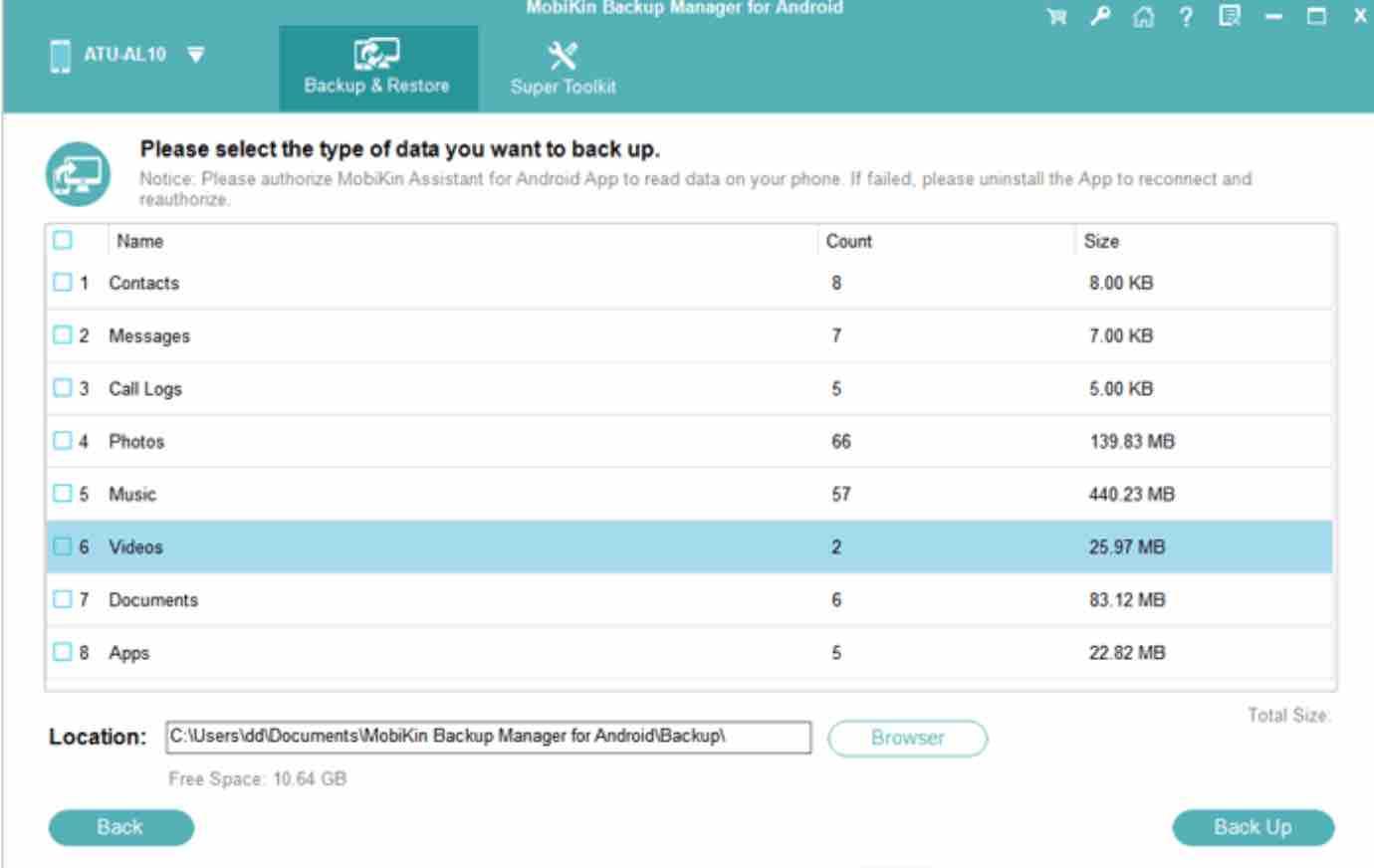 Read: How to Stream videos from PC to Android
Step 4: If you want to restore the files to your Android, please hit on the "Restore" icon after you are connected. You will then see your backup files on the page. Select them and choose the "Restore" button. The backup files will then be restored to your Android device in a few seconds.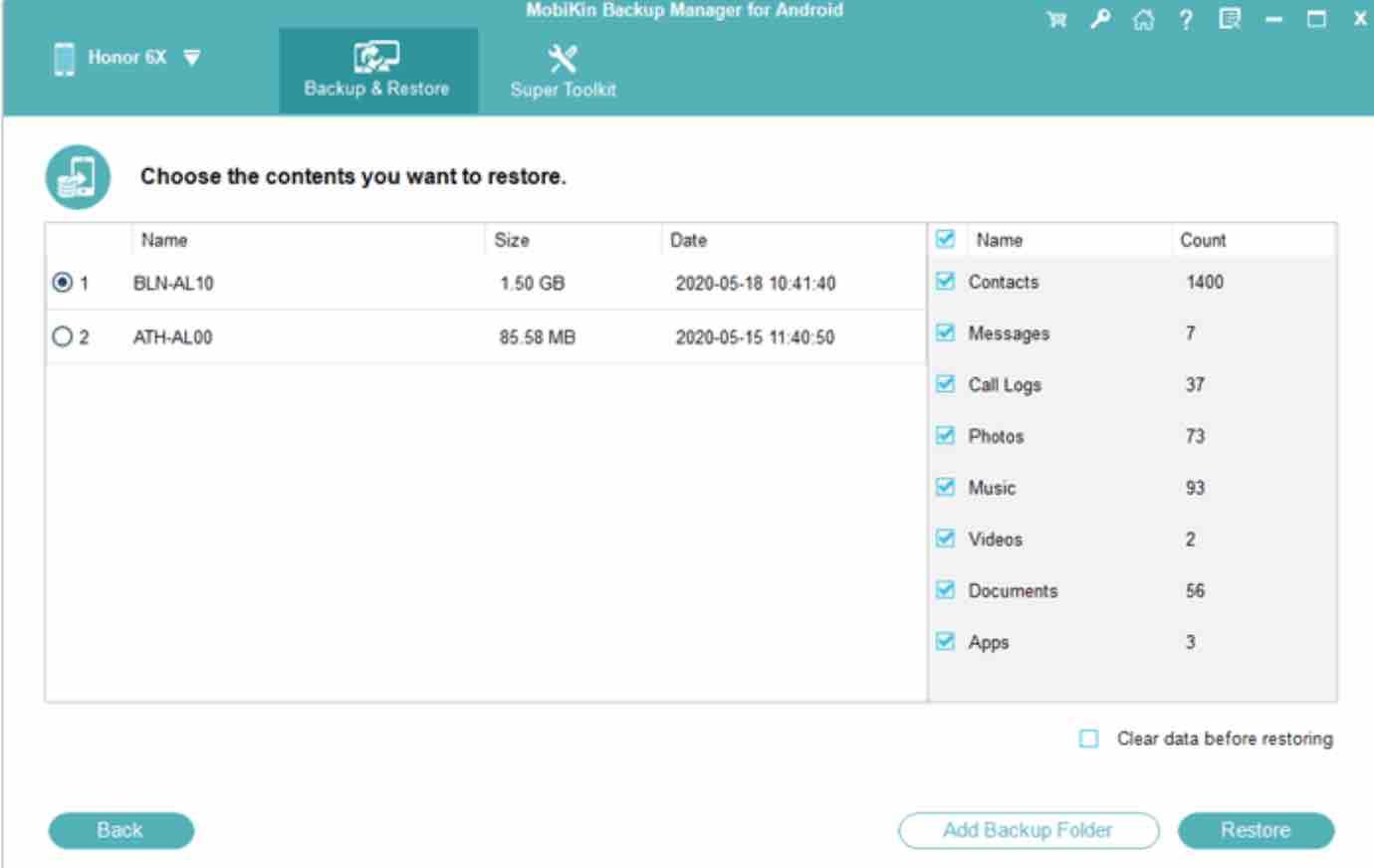 Wrapping Up
This article has introduced MobiKin Backup Manager for Android .If you are still curious about the app, you can download it for free and connect your Android device to your computer.
---
If you like the content, we would appreciate your support by buying us a coffee. Thank you so much for your visit and support.