It isn't easy to choose the right type of hosting for your website. You need to consider many factors, such as the number of visitors, traffic volume, and site load time. Your web hosting is the foundation of your online presence, and you need to chooseone keeping several factors in mind.
Most online websites prefer to use either shared web hosting or dedicated web hosting for their needs. Which one should you choose for your business? We'll help you figure it out!
This post covers detailed information about both types of web hosting. We discuss their pros and cons and give specific insights that can help you decide which type of hosting is best for your needs.
Let's get started!
What Is Shared Hosting?
Shared hosting is a web hosting type that hosts multiple websites on the same server. Shared hosting is typically less expensive than other types, such as VPS or Dedicated Server Hosting.
Usually, you don't know what other websites are sharing the server resources with you, and each site has a limit on those resources set by the hosting provider. Affordable web hosting services typically fall under shared hosting plans, and they are cheap because of the limitations.
There are some free web hosting providers as well who use shared hosting to provide a single server's benefits to many websites.
Read: Website development: What Platforms Are Created on Drupal?
Shared Hosting: Pros
Shared hosting is an excellent option for most online businesses because it's cheap, easy to manage, and efficient. Shared hosting providers divide their resources among many clients on one server.
You might have heard that shared hosts are not as secure as dedicated servers because they share space with other sites; this is true, but it doesn't mean you should avoid them.
Just know that if your site goes down or gets hacked, there will be downtime for all of the websites sharing the same server until the hosting provider resolves the issue.
Shared Hosting: Cons
Some people say that shared hosting is just as good as dedicated hosting because it's cheaper. But the truth is you get what you pay for, and there are many disadvantages to a shared host.
You share your server with other websites on the same server, leading to slower loading times when more than one site user is online simultaneously.

It's easier for hackers to compromise servers running multiple sites because they can access everything if they gain control over one account.

You might experience slow website speed as compared to a dedicated server
What Is Dedicated Hosting?
Dedicated hosting is a type of web hosting that provides clients with exclusive use of servers—meaning they get the whole machine to themselves. Most web hosting providers offer both shared hosting and dedicated hosting.
Dedicated hosts are powerful, so you'll need to be an experienced user if you want a dedicated server. Dedicated hosting keeps the same high performance and speed despite the high traffic volume.
Dedicated hosting is highly customizable and has a higher security level since you are not sharing a server with other people. Additionally, you can implement firewall and security protocols appropriate to your website type.
Read: How to start a blog for beginners
Dedicated Hosting: Pros
Dedicated hosting is a great way to ensure your website's uptime. Since the server will only be running one site, it can provide all of the resources necessary for that site and any apps built on top of it.
Dedicated hosting also offers more control over your website's security settings and other technical aspects, such as caching.
In summary, the advantages of dedicated hosting are:
Improved security

Scalability

Customization and Flexibility

Increased site speed
Dedicated Hosting: Cons
Dedicated hosting is not the best choice for all business types. If you own a business that needs to handle high traffic volumes, this hosting type will give you more power and control to make sure your site runs smoothly.
However, if you have a small-sized business or a one-page website with limited need for resources or don't want to deal with the hassle of managing all the details yourself, then shared hosting might be a better option for you.
In summary, the disadvantages of dedicated hosting are:
High costs

Require technical knowledge

Require more maintenance
Better-performing servers would have a higher cost. Dedicated servers can cost anywhere from $30 to $350 per month for businesses with high bandwidth and space requirements. Therefore, it is better to wait for your business to grow before you afford and employ dedicated hosting.
Read: Best Linux Web Hosting Services
Since it requires a certain level of technical knowledge, it is not a bad idea to choose a plan that includes technical support. Unless, of course, you are tech-savvy. You are also responsible for backups and other routine maintenance with a dedicated host.
Shared Hosting vs. Dedicated Hosting: Which One to Choose?
Shared hosting is perfect for new bloggers or website owners who are just starting their journey because they are cost-effective and beginner-friendly. Personal websites, small businesses, and even medium-size businesses could use shared hosting until their size and traffic volume increase.
Working on shared web hosting can help you build your website's initial few stages while keeping your investment under budget.
When a website starts to grow in traffic and needs more resources to operate at the same efficiency, it is better to switch to dedicated hosting. Some of the biggest website hosting providers like Bluehost or Hostgator allow customers to switch from shared to dedicated servers if needed.
If a business plans to scale traffic very soon and improve site performance, dedicated hosting is the solution. A business that needs high bandwidth and has specialized needs would require dedicated servers. However, dedicated servers have a higher learning curve. You need to know how to deal with the technical aspects if you want to work with one.
You cannot customize shared hosting's foundational capabilities for one site because every change to the back-end would apply to all websites hosted on the same server.
Read: How To Improve Your Blog's Design
Some hosting providers allow certain personalization and flexibility in the features allotted for everyone on the shared server, but that's all you can do! Since dedicated hosting has all these perks, they are more expensive than shared hosting.
Dedicated hosting is perfect for medium and large businesses that are scaling their traffic and businesses.
The most ideal way is to start small with shared hosting and go with a full-fledged dedicated server as your requirements increase. For example, if you decide to start a blog, it can take several months or even years before getting to the level of expertise to get consistent with publishing lots of content and attracting high traffic. The best solution is to use shared hosting at the beginning.
Takeaway
The difference between shared and dedicated hosting is not always clear. Some start hosting their site with dedicated hosting when not necessary. Others keep using shared hosting despite growing considerably, thus putting a cap on traffic and expansion.
Understanding the difference between the two types of hosting can help make a correct decision on which one to use.
Staying up to date with the web hosting trends and learning the pros and cons of every web hosting service can help you make a better decision and choose the suitable one for your business.
Author Bio: Martin Luenendonk is a 3x serial entrepreneur with a deep passion in digital business models and marketing innovations. He is the Founder at cleverism.com and founderjar.com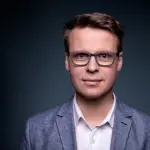 ---
If you like the content, we would appreciate your support by buying us a coffee. Thank you so much for your visit and support.