By Nick Chernets – Did you know that only 0.78% of users select websites from the second page of Google? Most of them complete their action after checking one or two options.
This means that you have to be at the top if you want to be noticed.
How do you do that? Well, SEO is one of the best ways of ensuring your website ranks well and gets to the top of the Google search.
This is easier said than done. A good optimization requires you to adjust all of the aspects of your website, including its content.
An important part of this process is carrying out keyword research. Keywords give SEO professionals insight into the most popular search terms, making it easier to create content that aligns with search queries. Google Trends is one of the best tools for such search data.
This article will discuss 5 Google Trends Tips For Advanced SEO Insights.
Read: How to start a blog for beginners
About Google Trends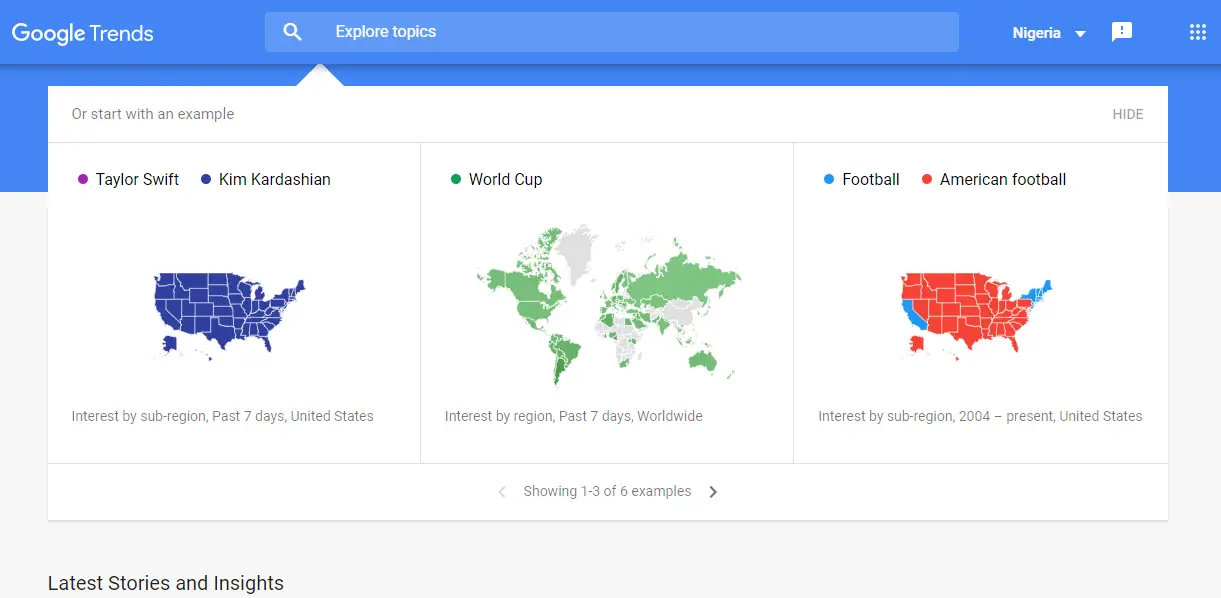 Source: Google Trends
Google Trends is a search analysis website that provides data on topics and keywords. Provided by Google, it shows search volumes for keywords, using graphs to examine how they rank over time and location.
This sort of information is important because it helps you develop, review and improve a great SEO strategy based on consumer behavior, leading to higher sales conversions.
A free extension of the tool, Google Insights for Search, was introduced in 2008. It offered an advanced and more extensive analysis of research results by location. For example, if you wanted to see what the most popular topics in Sacramento County were, Insights would provide the information.
Insights also helped to organize and categorize this data. In 2012, Google merged the Insights for Search extension with Google Trends into one service.
Google Trends is available in English, Spanish, Portuguese, Chinese and French.
Read: Biggest SEO Trends to Look for in 2022 (UPDATED LIST)
5 Google Trends Tips For Advanced SEO Insights
Here are 5 of the best Google Trends tips to give you advanced insights on search engine optimization.
Target precise locations

Map out trends by season/ timing

Identify temporary crazes

Expand your keyword research

Analyze your competition
Target precise locations
There are about 7 billion people in the world today. That's about as many different preferences, choices, and behaviors.
This is why your analysis must take precise geography into account. Audiences are different, and what's buzzing in Los Angeles may not necessarily be of major interest in Wisconsin. As useful as SEO techniques are, they are more effective if you use them based on precise terms, like a target audience or precise location.
By targeting specific locations, you can learn more about your audience. A Google Trends query shows you areas where your content is of popular interest. With the help of detailed insights, you can personalize your content marketing strategy, reach a broader audience, and improve your conversion rates.
Optimizing your websites for local SEO is also easier because you know exactly what people are searching for. You can use the Google trends API to monitor trends and track what is popular by location.
Read: Top 5 Modern Google Reviews Widget Plugins for Your Website 
Map out trends by season/ timing
Although Google Trends provides data on trends all year round, you can get insights into a specific time period.
This is useful for planning your annual content calendar and adjusting content based on seasonal needs. For example, search demands for winter jackets are more likely to peak around the start of the winter season, which falls around the later parts of the year.
If you're in the business of selling winter jackets, you can use this information to time your content to when shopping for the jackets begins and ends. Ultimately you would be able to rank high as a search result and reach more people.
This is just one instance, and there are many other cases where mapping trends by season can be very useful.
Read: Small Business SEO Tips: A Checklist for Boosting Rankings
Identify temporary crazes
Because trends deal with what's happening at any given period, it is easy to get swept up by fads. Fads have a complex nature; one moment, demands are high, and you're trying to keep up, but they could just as easily fade away.
Imagine creating content or setting up a market campaign for a temporary craze. It sounds like a total waste of resources, right? Not to mention that you don't gain anything in the long run, considering audiences have moved on. To avoid falling victim to this, you need the ability to identify fads.
Luckily, this is not some kind of a superpower. With Google Trends, you can identify which trends are worthy of your attention and which might just be a blip in the grander scheme. Fads and crazes do not possess the same age-long historical data as other noteworthy items.
However, you can use the data on crazes to match your efforts with trends with audiences, even before they become mainstream. The more traction a topic is gathering, the more you might want to put in to optimize your reach and vice versa.
Alternatively, you can weed out the temporaries and focus your efforts on tested and trusted subjects. Using the Google News API, you can keep in touch with popular headlines, topics, and trending stories from Google queries without manually scraping Google.
Expand your keyword research
By expanding your research, you introduce your efforts to newer, fresher content ideas, which you can get from your primary keyword. All you have to do is search for the main keyword, apply local/ personal preferences and check out the additional blocks titled "Related Queries" and "Related Topics".

Source: Google Trends
Related queries offer suggested keywords similar to your main keyword. That is keywords that are related to your search term. You can also gain insight into their statistics such as volume (the number of times a keyword is searched for in a time frame), CPC (cost per click), and another set of related keywords. With this, you have an endless supply of content.
The "Related Topics" section does the same job, providing similar headlines and topics related to your main keyword.
Read: Ways Social Media Can Improve Your SEO Results
Analyze your competition
There's a reason they say, "know thy enemy." While the origin may be more serious, sometimes the way to gain the upper hand is to know what your competition is doing, especially if they are bigger or more popular.
Using Google Trends' Related Queries, you can identify competitors of the top brands in your niche, leading you to study and identify their strategies. With its comparison feature, you can get data on the volume of their searches, helping you identify market areas where you can improve.
This data can also help you create comparison content, assess your products and their top competitors, and highlight benefits users should pick for your brand. While manually extracting the data you need can be tedious, a more effective option is using a Google scraper.
Conclusion
Having Google Trends in your resources arsenal is a great move, and it could be very beneficial to boosting organic traffic, attracting more customers, and increasing your conversion rates.
Trends tell us a lot about audiences, from what interests them to what motivates them. Your keyword research also becomes more extensive, and you can optimize your websites for local SEO.
If you're looking to improve the performance of SEO campaigns, Google Trends is the right tool to help you.

About the author 
Nick Chernets is the Founder and CEO of DataForSEO, the leading provider of marketing data. Just as much as he is passionate about data analysis and SEO — Nick also enjoys sharing his experience from the business side of the industry.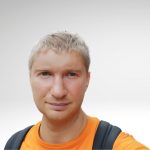 ---
If you like the content, we would appreciate your support by buying us a coffee. Thank you so much for your visit and support.