Aligning on finances is crucial for any couple, yet money remains one of the top relationship stressors. Budgeting together can seem daunting. Fortunately, user-friendly budgeting apps tailor-made for couples have arrived to simplify joint money management.
This comprehensive guide will explore the top-rated budgeting apps for couples in 2023. We'll be evaluating options based on:
Ability to sync accounts

Budgeting approaches

Ease of use

Reporting and analytics

Cost
Whether you need to tackle debt, save for a dream vacation, or simply track shared spending, these apps foster financial teamwork.
Our in-depth reviews will help identify the right fit for your relationship money style. Get ready to join forces towards your shared goals with an intuitive budgeting app built for two.
Overview of Budgeting Apps for Couples
Using a budgeting app designed specifically for couples provides unique benefits compared to individual apps. Shared access promotes open communication about finances between partners.
According to a 2022 survey by Finder.com, 79% of couples say budgeting together is very important. However, only 41% actually stick to a shared budget. Couple-focused apps aim to improve these metrics.
The market for couple's money management apps is growing rapidly. IBISWorld data shows the personal finance app industry grew by 16.4% in 2022 alone. Apps tailored to relationships are driving this growth.
Specialized budgeting tools for couples facilitate financial transparency, goal alignment, and tracking shared spending. Features like synchronized transactions eliminate duplication of efforts. Collaboration features like in-app messaging and notes provide insight into each person's perspective.
Rather than budgeting solo on individual apps, joint budgeting helps form a team mentality. Relationship success often hinges on financial harmony. Purpose-built apps make budgeting as a couple easier than ever.
Read: 5 Benefits of Managing Your Money Closely
How to manage finances in a marriage
Money issues can put a strain on even the strongest marriages. That's why it's so important for newly married couples to get on the same page financially right from the start. In this comprehensive guide, we'll explore tips for managing finances together as husband and wife.
Communicate Openly
The foundation of managing money in a marriage is open communication. Have regular conversations about your financial values, goals, incomes, debts, spending habits, and budget. A study by TD Bank found that 46% of couples avoid talking about money. Don't let discomfort lead to financial disputes.
Set Shared Goals
Aligning on shared financial goals is key. Discuss savings targets for vacations, a new home, retirement, or college funds. Make a timeline for paying off loans. Draft a mission statement encapsulating your money priorities as a couple.
Create a Budget Together
A budget helps turn goals into reality. Using a budgeting app for couples makes it easy to collaborate. Categorize expenses, track spending, and find places to cut costs. Build savings into the budget. Review and adjust monthly.
Use Joint Accounts
While separate accounts are still useful, having joint checking and savings accounts streamlines managing marital money. Use for shared expenses and goals. Services like Honeydue offer integrated joint banking and budgeting.
Divide and Conquer
Divide responsibilities in a way that aligns with your strengths. Perhaps one spouse handles day-to-day finances, bills, and record-keeping while the other manages investments and retirement planning. But always communicate!
Don't Keep Secrets
Financial infidelity breeds mistrust. Disclose debts, seek approval for major purchases, and keep your partner updated on accounts, credit, and windfalls. Surprises sabotage financial security.
Seek Outside Help
If you and your spouse just can't get on the same page, don't be afraid to seek counseling. Many couples benefit from meeting with a financial advisor or marriage counselor to facilitate better money management.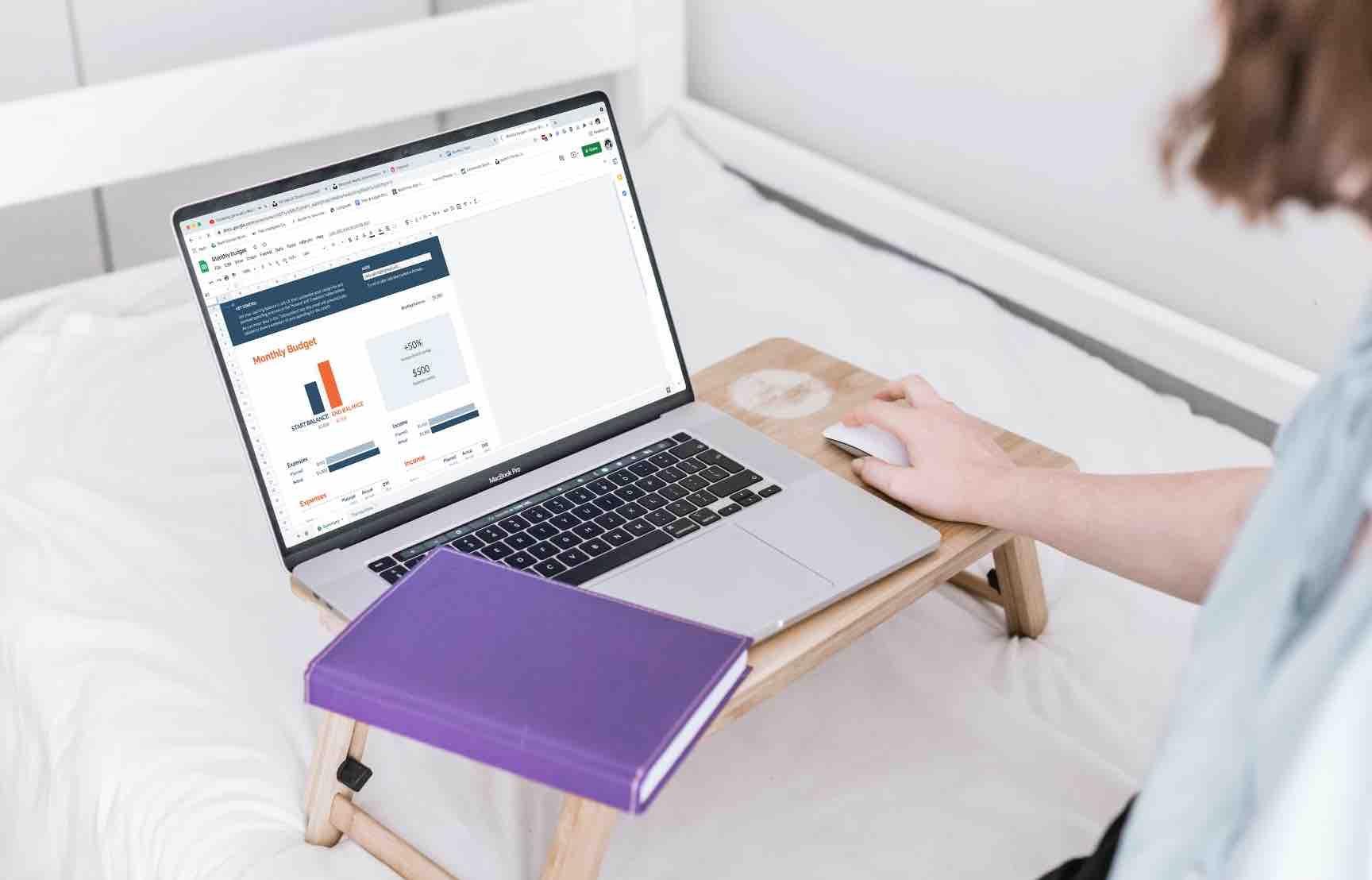 Best Budgeting Apps for Couples
EveryDollar: Perfect zero-based budget app
If you're a follower of Dave Ramsey's renowned budgeting method, look no further than EveryDollar – the budgeting app tailor-made for your financial journey. As recommended by financial education instructor and MDL Financial Group President, Gabriel Lalonde, EveryDollar is your pathway to mastering budgeting the Dave Ramsey way.
Unveil the Power of EveryDollar: EveryDollar offers a unique approach that resonates with Dave Ramsey's budgeting philosophy. Assign every dollar a specific purpose within a category – a fundamental aspect of the Ramsey method – using this intuitive app. Designed with couples in mind, EveryDollar enables seamless budget sharing, fostering financial unity.
Unleash True Financial Potential: While Mint primarily caters to individual users, EveryDollar shines as a collaborative tool suitable for multiple users across different devices. With a robust user base surpassing 10 million, users have collectively saved an impressive average of $332 within their initial months of utilizing the app.
Key Features That Define EveryDollar:
Craft Your Budget: EveryDollar empowers you to create a budget with ease, adhering to the principles of Dave Ramsey's methodology – and it won't cost you a dime.

Build Your Savings: Set aside funds for your future goals effortlessly with EveryDollar's intuitive savings fund feature.

Stay on Track with Bills: Keep your financial commitments in check by setting due dates for your bills – an essential feature offered at no cost.

Streamlined Transactions: Split transactions seamlessly, ensuring your budget remains accurate and aligned with your spending habits.

Bank Synchronization: Enjoy the convenience of bank sync, ensuring real-time access to your transaction data.

Live Transaction Updates: Experience the power of real-time transaction tracking, providing you with up-to-the-minute insights into your financial activities.

Effortless Transaction Logging: With just a single click, record transactions instantly, enhancing your budget management process.

Personalized Financial Reports: Tailor your experience with customized income and spending reports, gaining deeper insights into your financial patterns.

Perfect for budget for newlyweds

Guided Tracking: EveryDollar offers tracking recommendations, helping you make informed financial decisions.

Monitor Your Goals: Witness the progress of your financial goals as you journey towards financial freedom.
Embrace EveryDollar as your financial companion, and embark on a budgeting journey that aligns with Dave Ramsey's wisdom. Unleash the full potential of your financial aspirations today.
Read: Top 10 Money Making Apps You Need to Download Now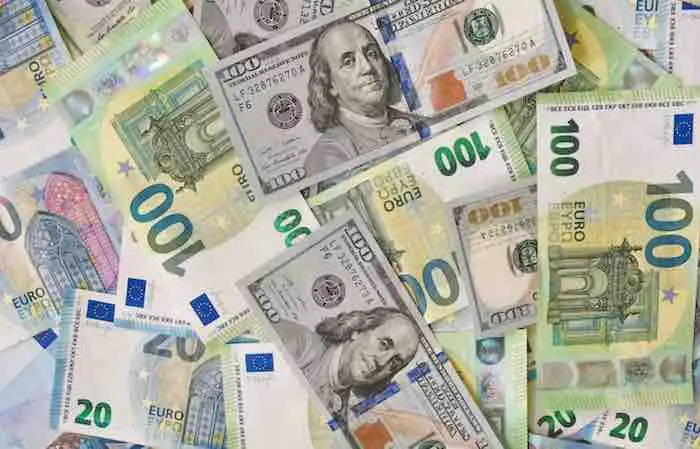 Mint: Your Ultimate Financial Companion
When it comes to top-tier budget apps, Mint takes the spotlight as the most sought-after personal finance application in today's digital landscape. Developed by Intuit, a trusted name in financial software that also boasts QuickBooks and TurboTax, Mint stands out as the epitome of comprehensive financial management.
Mint empowers you to seamlessly link your bank accounts, credit cards, bills, subscriptions, and investment accounts, providing you with a panoramic snapshot of your financial world. This holistic perspective allows you to make informed decisions and navigate your financial journey with confidence.
Key Features That Set Mint Apart:
Streamlined Financial Tracking: Mint offers a seamless connection to your financial accounts, allowing you to effortlessly aggregate your financial data in one place, completely free of charge.

Proactive Alerts: Stay ahead of your financial commitments with bill and subscription alerts, ensuring that due dates never catch you off guard.

Tailored Budgeting: Craft a budget that aligns with your financial goals and lifestyle. Mint's custom budgeting tool assists you in managing your finances with precision.

Effortless Categorization: Mint automatically categorizes your transactions, making it effortless to understand and analyze your spending patterns.

Personalized Insights: Gain valuable insights into your financial habits. Mint's personalized insights offer you a deeper understanding of your financial decisions.

Access to Credit Score: Monitor your credit health effortlessly with free access to your credit score, providing you with a comprehensive view of your financial well-being.

Progress Tracking: Track your budgeting goals and witness your financial progress unfold over time.

Empowering Features: Mint goes beyond the basics, offering advanced capabilities like bill negotiations, subscription cancellations, and advanced data analytics to elevate your financial management experience.

Ad-Free Environment: Enjoy an uninterrupted financial journey with Mint's ad-free platform.

Interactive Learning: Engage with spending and saving tips through interactive games, making your journey to financial success engaging and educational.
Elevate your financial prowess with Mint – the gateway to holistic financial management. With an array of powerful features and a commitment to your financial well-being, Mint is your ultimate partner in achieving financial success. Experience the future of finance management today with the best app for budgeting for couples.
YNAB (You Need a Budget): Premium Budgeting with an Ad-Free Touch
Experience financial management at its finest with YNAB – the go-to solution for budgeting that stands out in a clutter-free environment. Trusted by chartered financial analyst, certified financial planner, and Trek Wealth Planning founder, Jordan Nietzel, YNAB is your ultimate guide to mastering budgeting with precision.
Harnessing the Power of YNAB:
Unlock the true potential of your finances with YNAB. Tailored to help you navigate both monthly and non-monthly expenses, YNAB is your partner in crafting a budget that aligns with your goals.
Discover Unique YNAB Advantages:
Shared Financial Insights: With the capacity to accommodate up to six users per account, YNAB enables seamless budgeting collaboration, making it the perfect couples budget planner

Effortless Account Connection: YNAB offers secure account connections that enable automatic transaction imports, eliminating manual data entry.

Empowering Financial Targets: Set your sights on spending and savings targets, and watch your financial progress unfold.
Immerse in a Distraction-Free Zone:
An ad-free and uncluttered interface distinguishes YNAB from the crowd. No pop-ups or third-party products to distract you from your financial journey.
A Premium Experience Worth Your Investment:
YNAB for couples app sets itself apart as a premium service, offered at $14.99 per month or a discounted annual rate of $99. This investment fuels your financial empowerment, offering a clear path to financial clarity and control. If you're not ready to commit immediately, test the waters with a 34-day free trial.
Key Features That Redefine Budgeting:
Progress-Driven Goals: YNAB empowers you to set and achieve your financial milestones.

Insightful Spending Reports: Gain valuable insights into your spending habits through comprehensive reports.

Net Worth Tracking: Witness your net worth flourish as you make strides in your financial journey.

Embrace an Ad-Free Landscape: YNAB ensures your focus remains unswayed, free from disruptive ads.

Real-Time expense tracker for couples: Experience the power of real-time expense tracking, keeping your finger on the pulse of your finances.

Seamless Bank Synchronization: YNAB's bank sync feature ensures you have real-time access to your transaction data.

One of the best budgeting software for couples

Loan Calculation Precision: Stay informed with a built-in loan calculator.
Discover YNAB and step into a realm of budgeting where clarity, control, and an ad-free experience redefine your financial journey. Embrace the future of budgeting today with the best budget app for couples.
Read: How to Stay Financially Secure with Medical Policy for Family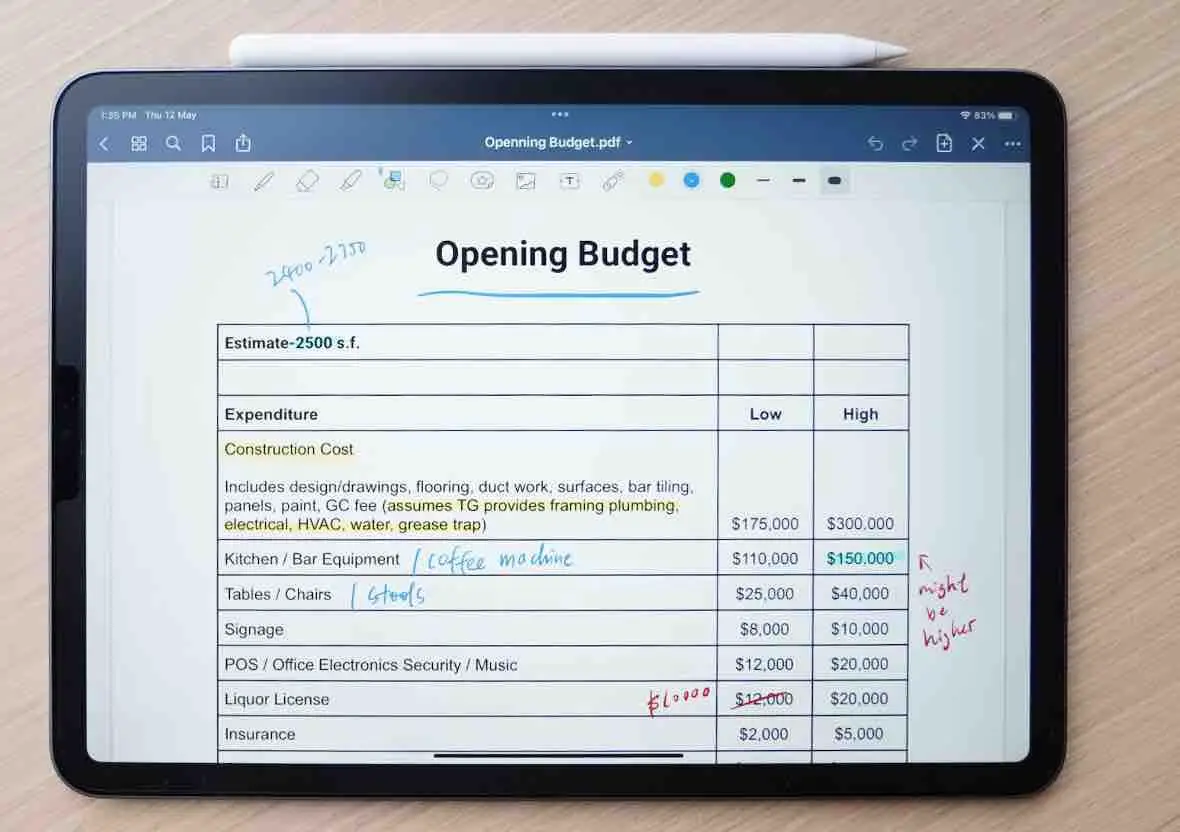 Goodbudget: Embrace Envelope Savings with Modern Precision
For enthusiasts of the envelope saving method, Goodbudget offers an innovative digital twist to your financial journey. Discover a new realm of budgeting excellence, tailor-made for individuals and couples who resonate with this approach.
Revitalize Your Budgeting Approach: With Goodbudget, you'll find a faithful companion in adhering to the envelope saving method. Create virtual envelopes for your budgeting categories, whether it's rent, groceries, or insurance fees. Collaborate effortlessly with your partner as you both contribute to these envelopes, fostering financial unity.
Budgeting, Elevated: Embrace a dynamic system where you determine the allocation for each envelope during every pay period. When a bill is due, seamlessly draw the required amount from the designated envelope. Goodbudget takes it a step further, notifying both you and your partner about the transaction – ensuring seamless coordination.
The Goodbudget Advantage: Experience the power of the envelope saving method with added convenience. Goodbudget's free version offers one account, access for two devices, 10 regular envelopes, and 10 other envelopes. If your budgeting needs extend further, the paid version opens the doors to unlimited accounts, access for up to five devices, and an endless number of envelopes.
Unveiling Key Goodbudget Features:
Timely Transaction Management: Schedule transactions and envelope refills, ensuring a well-organized budgeting process.

Progressive Debt Tracking: Keep tabs on your debt journey, monitoring your progress every step of the way.

Insights at Your Fingertips: Dive into detailed spending by envelope and income versus spending reports, enhancing your financial awareness.

Debt Progress Reporting: Witness your debt reduction efforts unfold through insightful reports, a testament to Goodbudget's dedication to your financial success.

One of the best financial apps for couples

Seamless Device Integration: Experience synchronized access across your devices, ensuring you're always connected to your financial landscape.
Unlimited Potential Awaits: Elevate your Goodbudget experience with the upgraded version. Enjoy the luxury of unlimited accounts and envelopes, further enhancing your budgeting precision and flexibility.
Discover Goodbudget: Where Tradition Meets Innovation: Embrace the envelope saving method in a digital era, where Goodbudget serves as your digital envelope, offering both tradition and modernity. With an impressive 4.7-star rating on the App Store and a 4.2-star rating on the Google Play Store, Goodbudget stands tall as one of the best couples budget app.
HoneyDue: Elevate Your Financial Journey as a Couple
For couples seeking seamless budgeting and banking solutions, HoneyDue app is a standout choice that marries financial management with relationship dynamics. As the sole app designed exclusively as a budget software for couples, HoneyDue offers a tailor-made experience that sets it apart from the rest.
Unifying Finances, Strengthening Bonds: HoneyDue budget app is uniquely poised to cater to couples' financial needs. It goes beyond standard budgeting by offering joint bank accounts, fostering financial unity and collaboration between partners.
A Comprehensive Financial Landscape: Connectivity is at the heart of HoneyDue's prowess. Seamlessly link bank accounts, loans, and investment accounts from a vast network of over 20,000 financial institutions across five countries. This couples finance app also empowers you to include your bills and receive timely reminders, ensuring you never miss a payment and steer clear of late fees.
Empowerment at No Cost: Embrace the beauty of HoneyDue without any financial commitment – it's entirely free. Benefit from a comprehensive range of features designed to elevate your financial journey as a couple.
A Glance at Key HoneyDue Attributes:
Financial Harmony: HoneyDue stands as the exclusive app designed for couples, offering a unique platform to manage finances in unison.

Comprehensive Account Connectivity: Seamlessly connect your financial accounts, loans, and investments from a widespread network of financial institutions across different countries.

Bill Management Made Easy: Add your bills effortlessly and receive reminders to ensure timely payments, safeguarding your financial wellness.

Strengthening Communication: HoneyDue's chat feature promotes healthy financial discussions and decision-making between partners.

Unlock the Joint Advantage: With HoneyDue, you have the exclusive opportunity to share joint bank accounts, empowering collaborative financial management.
Discover Financial Bliss as a Couple: HoneyDue, adorned with a 4.5-star rating on the App Store and a 3.3-star rating on the Google Play Store, stands as a testament to its effectiveness and appeal. Embrace the future of financial unity and partnership with HoneyDue, where couples' financial dreams merge seamlessly.
Read: Data Interpretation in Finance: Benefits, Examples, and More
PocketGuard: Pioneering Your Debt Payoff Journey
Elevate your journey towards financial freedom with PocketGuard – a dynamic budget app specially designed to excel in managing debt payoff plans. Geared towards couples, PocketGuard is your bridge to collaborative financial empowerment.
Empowerment Through Sharing: PocketGuard's uniqueness shines through its couple-friendly features. With the ability to share profiles across different devices using the same login credentials, you and your partner embark on a unified financial journey.
Your Financial Arsenal: Unveiled: PocketGuard extends a range of essential features in its free version, including budgeting, account syncing, bill and income tracking, insights, spending reports, and cash tracking. For those looking to amplify their financial prowess, the PocketGuard Plus plan is the answer.
Unlock Premium Potential with PocketGuard Plus: Elevate your financial management experience with the Plus plan. It offers the freedom to create unlimited budgets, set unlimited savings goals, and dive into an extended transaction history. A standout feature is the inclusion of debt payoff plans, ideal for those seeking to conquer their financial obligations.
Your Path to Debt Freedom and Beyond: Step into a world where debt becomes a thing of the past. PocketGuard's dedication to your financial success is exemplified through the debt payoff plans. Witness your journey unfold with insights, detailed reports, and cash tracking at your disposal.
Comprehensive PocketGuard Attributes:
Unified Financial Growth: Couple-friendly features allow both partners to collaborate on the same profile across different devices.

Essential Financial Insights: PocketGuard's free version offers vital tools such as account syncing, bill and income tracking, insights, spending reports, and cash tracking.

Debt Payoff Proficiency: Embark on your debt payoff journey with tailored plans designed to accelerate your financial freedom.

Unleash Budgeting Potential: PocketGuard Plus unlocks the ability to create unlimited budgets and savings goals.
Elevate Your Financial Future with PocketGuard: With a stellar 4.7-star rating on the App Store and a 3.7-star rating on the Google Play Store, PocketGuard stands as a trusted companion on your financial voyage.
Financial Harmony: A Guide to Managing Money for couples
Managing money as a married couple requires aligning on financial values, communicating openly, and working together – especially when challenges arise. This comprehensive guide tackles the ins and outs of marital money management.
We'll explore proven budgeting strategies and tools to get on the same financial page. You'll find tips on optimizing tax planning, insurance, banking, and investments as a couple. We've included creative ideas for activities that promote ongoing financial intimacy and teamwork.
You'll also learn how to navigate major life events like parenthood, financial setbacks, and unexpected windfalls as a united front. And we offer guidance on when professional counseling for debt and credit issues may help get you back on track.
Creating financial stability and harmony in marriage requires honesty, compromise, and a shared vision between partners. With the right mindset and proactive approach, you can build a marriage where money matters bring you closer rather than drive you apart. This guide shares practical insights to help you manage finances in a way that strengthens your bond and sets you up for lifelong prosperity.
Handling Financial Windfalls
Major unexpected money events like an inheritance or bonus can impact couples. To manage windfalls:
Discuss openly – Surprises around money breed distrust. Disclose any windfalls quickly.

Avoid big purchases – Sleep on major spending decisions tied to new money. Discuss goals.

Pay down debt – Apply money to outstanding debts to improve cash flow.

Adjust savings – Boost emergency fund, retirement accounts.

Split wisely – Allocate % to joint vs individual goals.

Invest for future – Fund education, retirement with lump sums.

If one spouse lost a job, the other may need to increase hours/income.

Cut nonessential costs temporarily but avoid total deprivation.

Tap emergency savings if needed but have a plan to replenish.

Consider debt consolidation loans if it provides breathing room.

If setback causes credit damage, rebuild together by paying bills on time.

Most importantly, support each other emotionally and avoid blame.
Following these steps when surprise money comes your way prevents conflict and promotes smart planning.
Tax Planning as a Married Couple
Updating your tax status from single to married filing jointly unlocks new deductions and can reduce your tax bill. But it also makes coordination essential.
Itemize together or take the standard deduction – figure out which maximizes write-offs. In 2023, the standard deduction for married filing jointly is $27,700 versus $12,950 for single filers.

Know which spouse should claim certain deductions. For example, student loan interest can only be deducted by the person obligated on the loan.

Max out 401(k) contributions together – in 2023 the limit is $22,500 per person. This can significantly lower taxable income.

Split high-income W-2 jobs for the 22% tax bracket – having one spouse earn under $89,450 and the other above gets you both tax breaks.

Home office deductions should be claimed by the higher earner to maximize value.
Proper tax planning as newlyweds can save thousands. Work with a CPA or advisor to optimize your new marital status.
Defining Financial Roles and Allowances
Decide on an allowance system that empowers each spouse to manage defined areas:
| Role | Responsibilities |
| --- | --- |
| Day-to-Day Manager | Managing checking & savings, paying bills, reconciling accounts |
| Record Keeper | Budgeting, taxes, organizing financial documents |
| Investing Lead | Researching options, selecting accounts/assets, monitoring performance |
| Insurance Pro | Choosing plans, comparing carriers, optimizing coverage as a couple |
Allowances give each partner discretionary spending power. Have an agreed amount direct deposited into individual accounts monthly. Common options:
Equal allowances

Percentage-based allowances (e.g. 15% of each income)

Tiered based on incomes
Clarifying roles and allowances helps avoid money arguments. But always communicate about bigger financial decisions.
Read: Top 5 Mobile Apps Which Can Help With Finance Management
Financial Intimacy Exercises
Getting in sync financially requires ongoing intimacy. Try these activities:
Monthly money dates – Schedule sit-downs to review budgeting, goals, changes. Make it fun with a special meal!

Quarterly net worth meetings – Calculate assets, debts, and net worth together. See the big picture.

Yearly review and goal setting – What went well? What needs work? Set yearly savings and budget targets.

Ongoing money talks – Have weekly or monthly check-ins to touch base on spending, answers questions.

Budgeting workshops – Do an annual refresher on your budget approach and process. Update categories.
Staying financially intimate takes work but pays off tremendously in greater partnership and stability.
Tackling Debt as a Couple
Debt brought into marriage can strain finances. To get aligned:
Disclose all debts – Omitting debts destroys trust. Bring everything to light.

Prioritize and strategize – List debts by interest rate. Create a payoff plan.

Consolidate if possible – Can you refinance or shift balances to lower rates?

Co-own new joint debt – Any new debt should be in both names to share responsibility.

Boost income – Can either spouse earn more to accelerate payoff?

Budget payoff amounts – Allocate set amounts to debt payments in your monthly budget.

Seek counseling to find the best way to tackle credit card debt

Celebrate progress – Visualize debts shrinking and celebrate milestones together.
Facing debt as a team rather than alone makes it far less daunting. The key is openness, cooperation, and patience.
Credit and Debt Counseling
If debt becomes overwhelming, it may be time to seek professional guidance. Credit counseling provides customized plans to tackle debt.
Non-profit agencies like NFCC offer certified counselors. Sessions often start around $25-50.

A counselor reviews your full financial situation – income, expenses, debts.

They provide an action plan to pay down debts faster, reduce interest rates, and improve credit.

Debt management programs consolidate payments and negotiate lower rates.

Counseling also teaches budgeting skills and how to avoid risky debt going forward.
Getting professional credit and debt help can relieve the pressure and put you on the path to financial stability.
Sharing Financial Accounts
Married couples must decide the right way to share financial accounts:
| Approach | Pros | Cons |
| --- | --- | --- |
| Fully Joint | Streamlined, transparent | Loss of independence |
| Partially Joint | Split key shared expenses | More complex |
| Separate Accounts | Maintain independence | Lack of visibility |
There are merits to each approach. Fully joint simplifies managing marital money but some prefer privacy. Partially joint accounts provide a balance. The key is finding an approach that promotes openness and communication between spouses.
Managing Parenthood Costs
Kids bring joy but also significant financial costs. Here are tips when adding parenthood expenses:
Make a child budget covering healthcare, childcare, activities, schooling. Expect costs to start around $10k annually.

Open a join savings account and contribute regularly to establish a college fund.

Take advantage of tax benefits like child tax credits and dependent care flexible spending accounts.

Discuss extracurricular priorities and set limits so costs don't spiral.

See if employer benefits help offset childcare costs.

Try clipping coupons, buying secondhand, and taking advantage of hand-me-downs.
With planning, teamwork, and smart decisions, families can manage the costs of raising kids.
---
If you like the content, we would appreciate your support by buying us a coffee. Thank you so much for your visit and support.