By Pooja Shah – There's no one who would say that they don't want to know about an additional way of making money. We all want to maximize our income and if that can be made possible with the help of a simple smartphone app, then we would all be
even more interested.  In today's time, almost every one of us uses a smartphone. So, if you are a smartphone user as well, we have some good news for you. You can make money from the comforts of your home with the help of something as simple as an app. 
So here, we have talked about the best apps that can help make you money. Sounds unbelievable right? Well, it might sound too good to be true, but money-making apps exist and are pretty functional as well. These apps might not be a source to generate huge income, but they generate a quite decent amount that can help you better manage your miscellaneous expenses. 
This comprehensive list of the top 10 Money Earning Apps includes market research apps, Game apps to win money, mobile advertising apps as well as sharing economy apps. These apps are made to help you make money in an effective manner and you have the complete liberty to download one or several of such best money making apps on any smartphone you use. 
An Essential Reminder about Money-Making Apps
We have listed the best apps to make money in this list based on extensive market research, a study of reviews and expert recommendations. However, if you want to explore beyond the list, it is advisable to be wary of potential scams. This list of 10 money-making apps is foolproof and the apps in the list are the ideal choice for some extra income in a completely secure and sustainable manner. 
There have been a lot of reports from users that few apps have been involved in scams. Plus, a few even over-exaggerate the scopes of income through the app to lure users. So make sure you check out the app ratings and read the user reviews if you decide to go beyond this list, which we think is really not necessary. 
Let us now check out these top-rated and most effective money making apps to help you make some extra money in 2021, without much effort or investment. 
Read: How To Choose SEO Tools and Services For Your Business
Best Money Making Apps
Here is a list of the top 10 money-making apps available in 2021. You can download them right now and enjoy earning some money from the comforts of your home. Take a look at this list before you download any.
1. Rakuten

Rakuten (formerly known as Ebates) is a well-known money-making app available for both iOS and Android users. The app rewards shoppers with cashbacks of up to 40% on purchases from top brands and retailers as well as restaurants and food delivery services. With this app, you can also earn cashback on travel tickets and bookings. All you need to do is create an account on the app and check out the deals. Then simply make a transaction through the app and earn cash backs. 
You can link your credit or debit cards, and even your PayPal account. The platform offers several stores and purchases which are eligible for cashback, so will most probably get deals at your preferred shopping destinations.
Read: Best budgeting apps for couples for 2023
2. Survey Junkie

Survey Junkie is a legitimate and very useful survey app that offers a great opportunity to make some money. You can use the app on your smartphone when you are at home, waiting for a bus, or even at your office. Survey Junkie app is a 100% free app and offers a really easy signup procedure, and you can even earn a signup bonus when you join the app. 
All you need to do is take surveys from your phone itself and you can do it from anywhere. The app helps you make money with a minimum investment of time and efforts. The site also maintains complete anonymity of each answer and you can also earn points to be paid out in cash through PayPal or Amazon Gift Cards!
The app pays you to be an influencer and for sharing your opinion on different brands and products.
Read: How to avoid depression due to distance learning during a pandemic
3. Paribus

The Paribus app is known for its money-saving feature where you can get a refund for items you have already bought! Sounds unbelievable, right? Well, the Paribus app makes it possible. If you purchased a product online within the past year, and if the product's cost has decreased in today's time, the app will offer you a refund. The app also compensates for late deliveries. 
Online shopping is a part of our lifestyle, and this app is the perfect choice for the purpose. Paribus is 100% free to use and helps you save money as well as make some money through shopping activities that you'd do anyway! 
4. Robinhood
Inspired by the legend of Robinhood and named after it, this one is a really efficient investment app that provides you with the opportunity of buying stocks at $0 trading costs.  It enables you to invest in partial shares of stock, which means that you can own a part of a share, or even major global companies like Google, with as nominal an amount as $50. 
The Robinhood app offers free sign-up facilities and you will also be awarded a free share of stock.  This free share of stock can have a value in the range of $2.50 to $200.
5. Swagbucks

Swagbucks is a great way to earn some extra money and is quite popular as well. The Swagbucks is available as software for computers as well as an app for your smartphone. With Swagbucks, you can get updates and notifications about various surveys you can take as well as get the chance to complete various other paid tasks. The app is easy to use and has a simple interface, and offers a range of opportunities for making money.
Read: 8 Best Online Survey Apps and Tools
6. MyPoints

MyPoints is another very popular rewards site that offers users excellent opportunities to earn some money. It offers users the opportunity to accumulate virtual points in different ways and then exchange them for a range of available prizes or even cash. My Points app also allows you to redeem your points in the future in return for Amazon gift cards or at several other retail and restaurants the platform is partnered with.
7. Worthy Bonds

Another excellent money making app that you must download, Worthy Bonds offer a fixed rate of return of 5% and the cost of the bonds are marked at just $10.  The platform allows you to buy as many bonds as you want or like and earn interests on a weekly basis. The bonds are offered on a 36-month term and you also have the option to cash them out any time you want, without any penalties being charged.
8. Earny

Earny is the perfect money-making and money-saving app if you are a regular or prolific credit card user along with making purchases on various retailer apps. The app offers great chances to earn a refund on price-protected products. This means, if the price of such an item drops within a year of your purchase date, you get the money back. 
You can link your credit cards to automatically search for price drops and any refunds you are eligible for. The app takes 25% of the refund amount but is totally worth it, and a great way to earn some free money.
9. Google Opinion Rewards

The Google Opinion Rewards is another efficient survey app that lets you take surveys about once a week. From the house of Google, the app offers you rewards for taking surveys and these rewards can be used in the Google App store. The surveys are pretty concise, and also include activities like rating different ads.
10. iPoll

Last but not the least, the iPoll app is another excellent name on this list of money-making apps. It sends you alerts when you achieve qualifications to take a paid survey. You can set up your own profile and then get these notifications for paid surveys. You can also write product reviews, or become a secret shopper, and get the chance to test ads. For all of this, you will get rewards that can be redeemed for cash at iPoll's online store.
Don't let the name (iPoll) fool you, the app is available for both Android as well as iOS users.
Final Thoughts
Now that you have the list of the top 10 money-making apps, we hope you can download the most favourable ones based on the details we have provided. The above list not only displays the best money making apps in 2021 but also offers complete insights on the key features and functionalities of each app. The list will help you to better understand the functions of each app and with it, you can find out how to easily make some decent money. 
You can download one or many apps from the list and we can assure you that it will generate a decent income for you. We hope you enjoyed this article. Go ahead and download these apps on your smartphone and make some money!
Author Bio:
Pooja Shah is a Content Writer at Financesage. It is a blog where I cover financial tips related website which is working towards investors to take better financial decisions and make the best choices while buying financial things and for better financial life.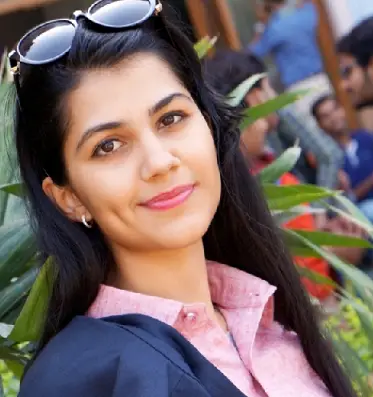 ---
If you like the content, we would appreciate your support by buying us a coffee. Thank you so much for your visit and support.