In this article, we will outline many programs and browser extensions that will enable you to download any video from the Internet. Many of the tools will helpyou download videos from Youtube but also from other sources, like Facebook, TikTok, Instagram…
Look them up in the page code
The first method does not involve downloading any program, since we are going to use the advanced tools that you have in your browser. Firstly you would have to access the page with the video you want to download using Chromium based browsers like Chrome or Edge.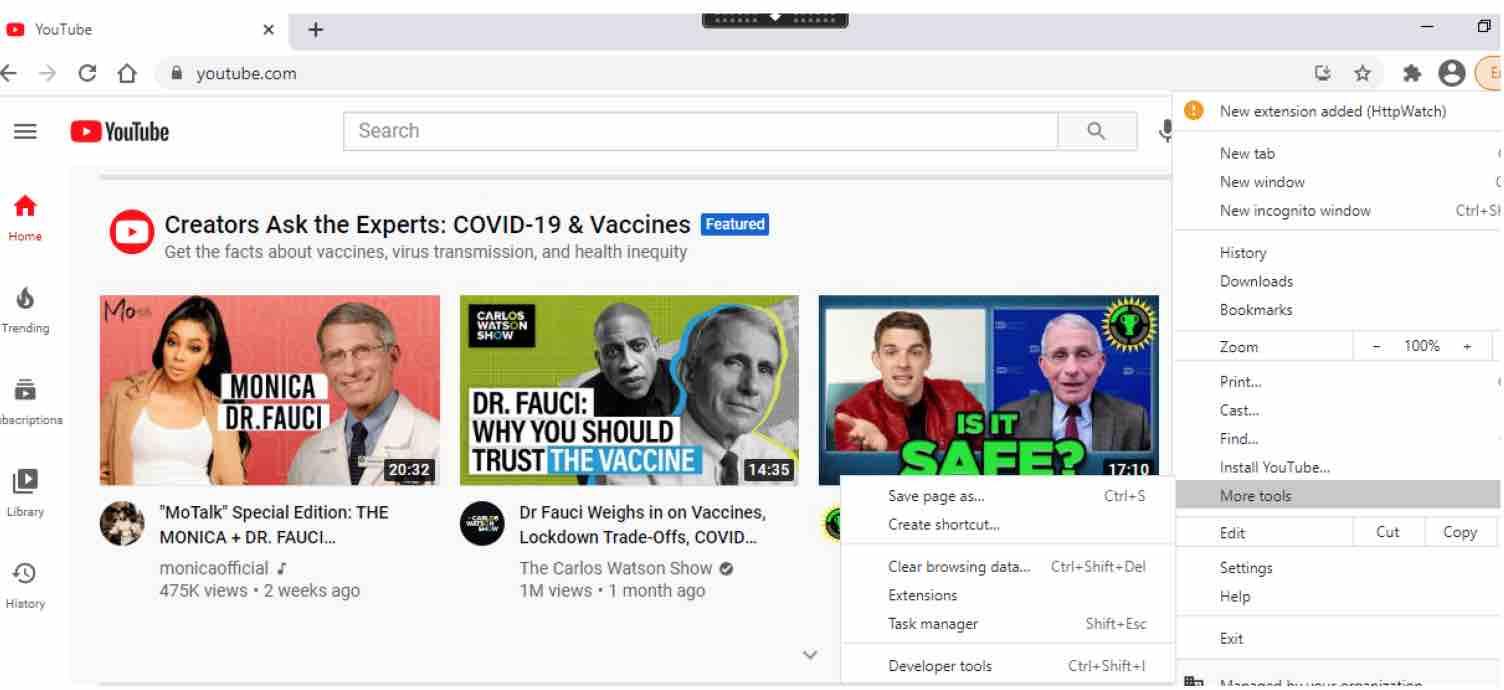 Download video from website chrome
Once your page is loaded, click on Control + Shift + I . You can also click on the options button, go to More tools , and click on the Developer Tools option .
The only thing you should know is that on some pages like YouTube or Facebook this method would not work since it is protected against it. However, for other pages not so massively popular it can be useful (including Instagram).
Read: How to download YouTube videos with VLC Media Player
Once you click on developer tools, a new window will show up on the right hand side of the screen. There are now two ways to proceed. The simplest is to go to the Network tab , where you will get a list of web elements that are being loaded.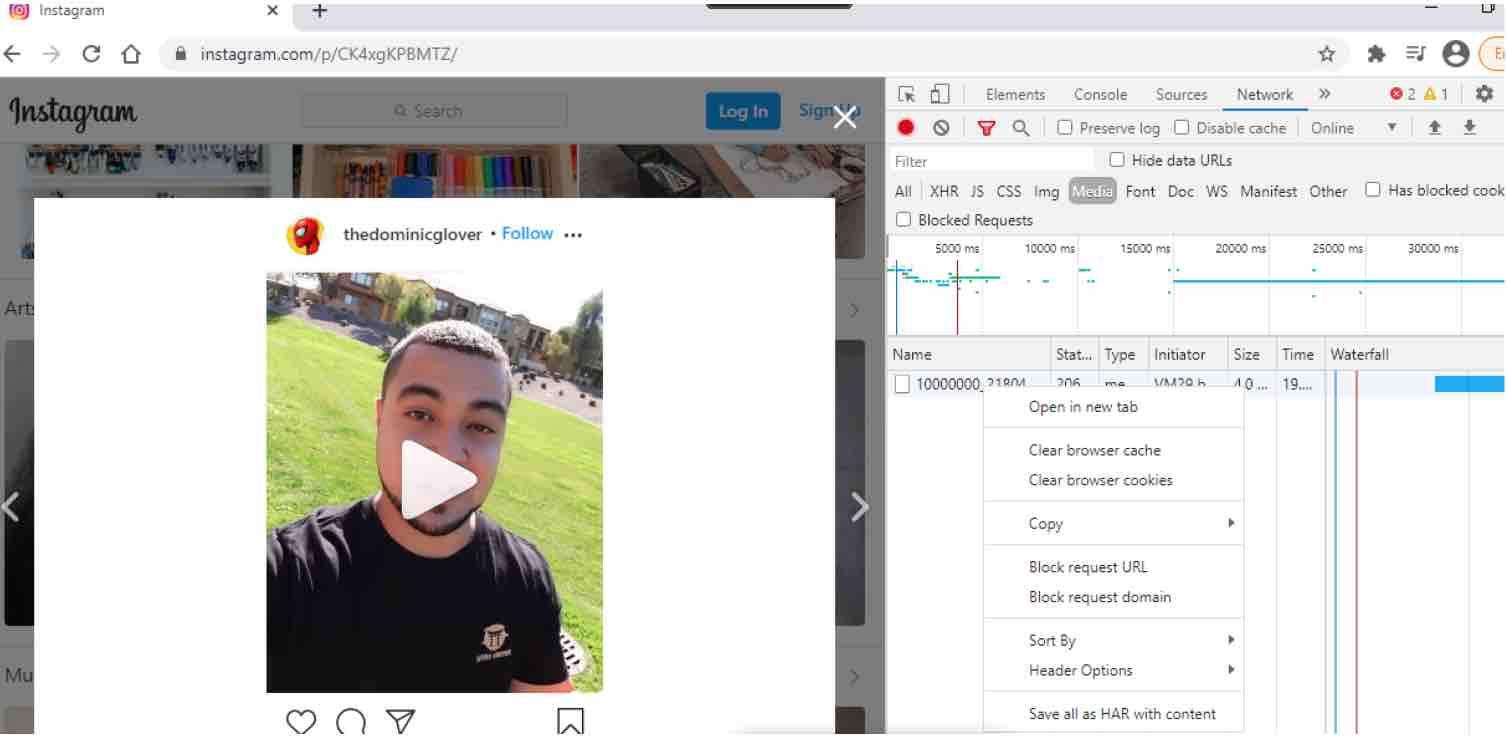 How to download videos from any website in google chrome
As shown above, right click on the elements that are of type Media , which are those that belong to videos, and choose the option Open in new tab to open them in another tab already free of protections.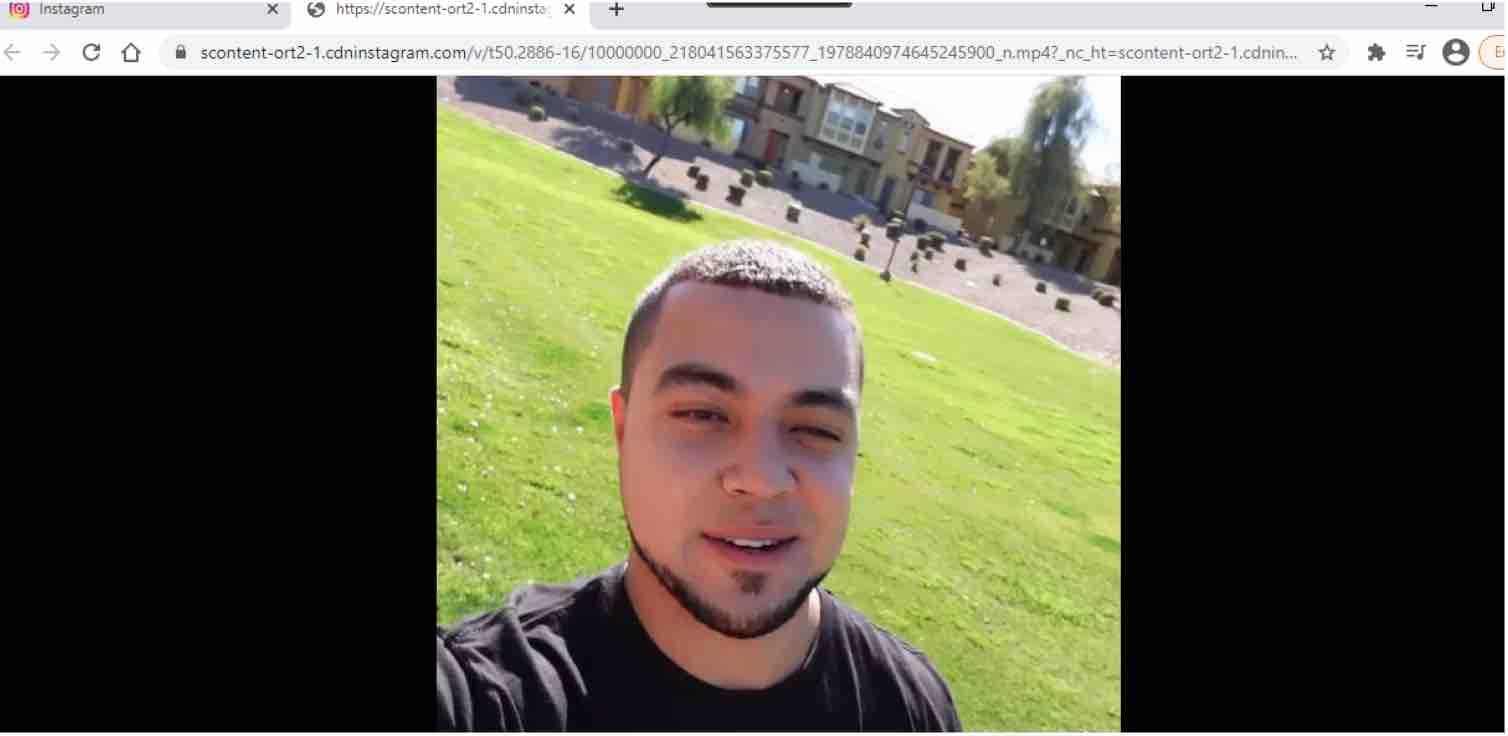 Now that the video is shown on a new browser tab, you would only need to right click on it and choose the option to save it .
Read: The Best Time to Post on Youtube in 2022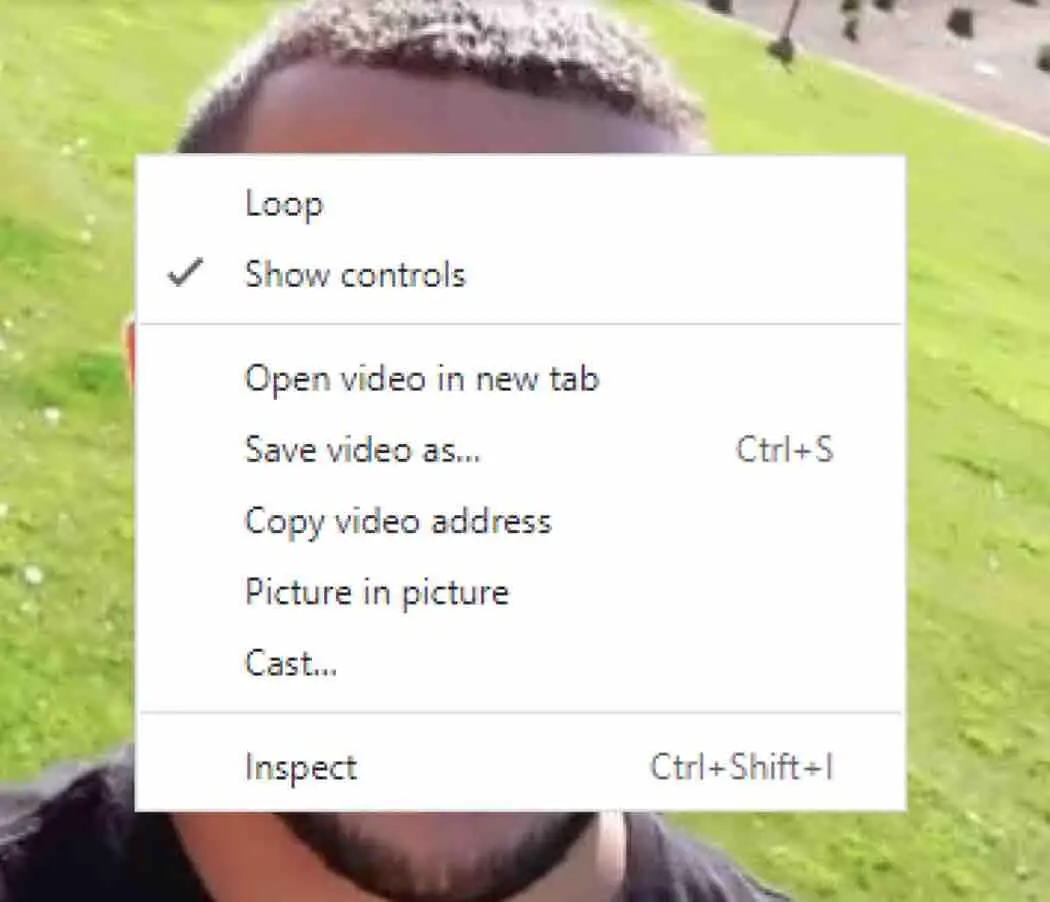 When you don't have the option to download the video on a website, it is because there is usually some kind of protection in its code. When you open it this way, that protection code is gone, only the video is loaded, and you can download it without any problem.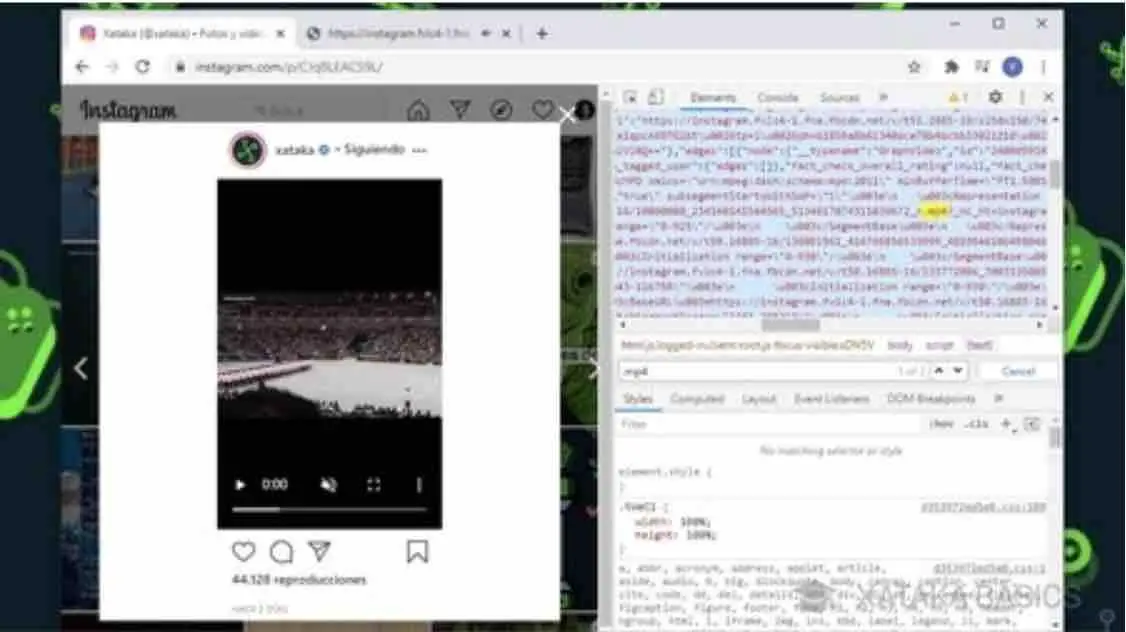 The second method is to resort to the Elements tab and press Control + F to open the search field and type in the ".mp4" to display the full link which starts with "src='https'". Select it and paste it on another tab. You will then be able to doubleclick on the video and save it locally.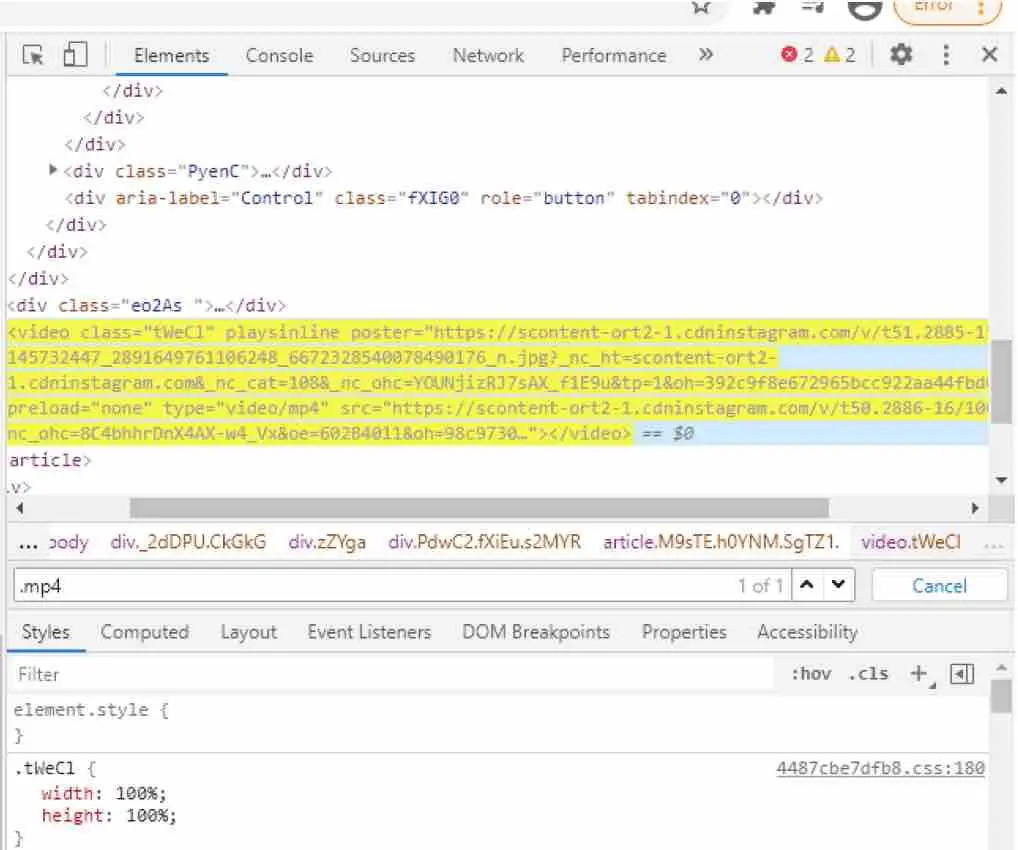 jDownloader
If you don't want to complicate your life, the jDownloader application is the best you will find to download videos from web pages . The first thing you would have to do is to visit the jdownloader download page and download it to your computer. You have versions for Windows, Linux or macOS.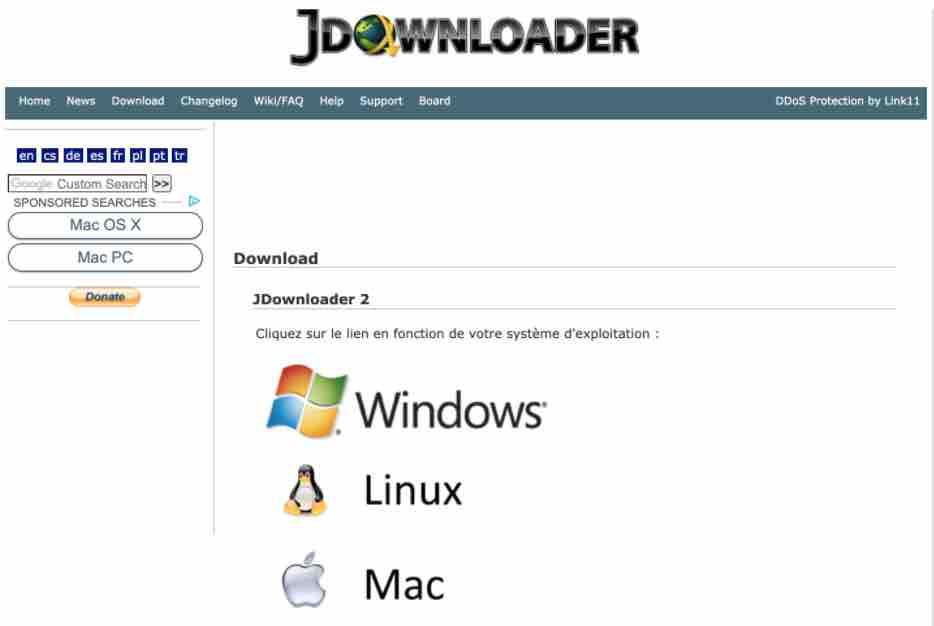 It is a tool designed to download any type of element hosted on websites. By default, when you copy a URL with jDownloader, the program will load the web page and show you all the content that you can download in the Link Capture tab . Here, you would simply have to find the video you want and download it . And if it doesn't work well, in this tab you can click on the Add Links button , and paste the URL of the web where the video you want to download is located.
Read: Best download managers for Linux Ubuntu/Debian
As we have said, when you load a page, all the elements that you can download will be loaded including the multimedia ones. In the case, for example of YouTube videos, in addition to the video, the audio or the cover image will also be loaded. Here, therefore, what you should do is click on the video and choose the option to Add and Start Downloads . Ready, jDownloader will download the file to the folder that you have already configured for downloads.
FastestTube
FastestTube is a program that is compatible with Chrome, as well as with other browsers based on Chromium. It also works on Linux and MacOS in addition to Windows. It is an easy program to download and install.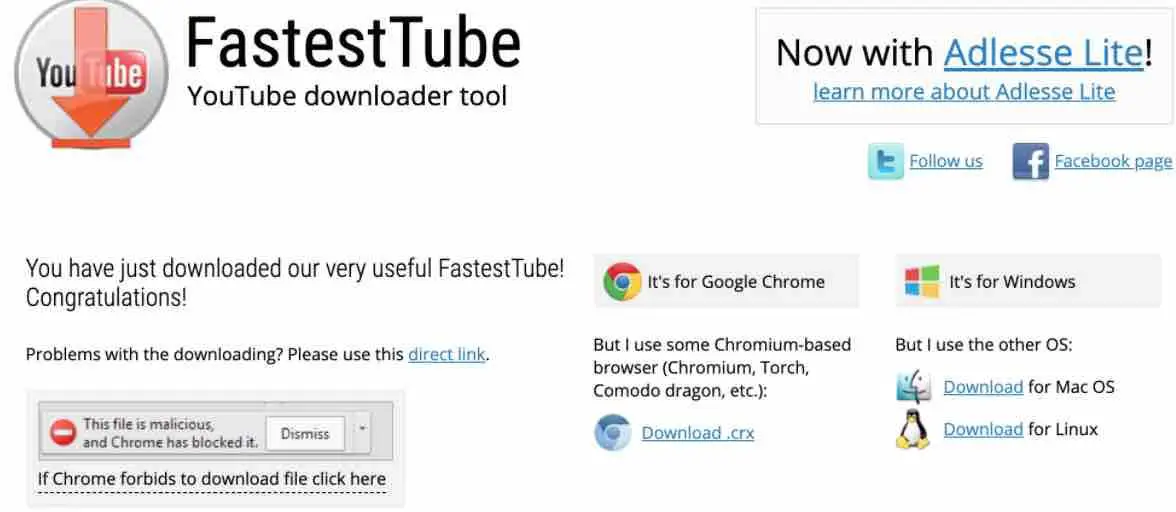 First, you would need to download the compressed zip file from the website (link below). You can do this by clicking on the Chrome icon on their website. Next, extract the Zip in your File Explorer and open the folder extracted from the extension and double-click the Install.bat file. Now open the Extensions page in Chrome and drag the fastesttube_2.2.10.1 file in the extracted folder to the Extensions page and press the Add button in order to add FastestTube to your browser. Finally, click on the FastestTube Enabled checkbox.
When you open a new YouTube video, you will notice that a "Download" button has been added to the video, which you can click to open a menu that allows you to download it in both audio and video formats. If you want to save the entire video with audio and video, save the video in 360p or 720p in MP4 format. If you want to save the video in a higher quality, download a video in 1080p and copy it with higher quality M4A audio before synchronizing the two parts again in the editing software of your choice.
Click here to download FastestTube for Google Chrome.
WinX YouTube
WinX YouTube is particularly resource-saving and yet lightning fast. In addition to YouTube, the program is also compatible with over 300 other Internet platforms from which you can download any number of videos. Examples of this are TikTok , Facebook and Tumblr. For optical brilliance, WinX YouTube Downloader allows you to download 8K videos as well as graphic customization options with which you can display your saved videos in a maximum resolution of 4096×2160 pixels. You can also easily download live streams.
You can save finished works as MP4 , MP3 , FLV or WEBM files. Instead of putting a massive load on the CPU of your computer when downloading, WinX YouTube Downloader is so efficient that you can also use other software without any problems. You don't have to worry about installing adware. No "dubious additional applications" are stored on your hard drive.
Click here to download WinX.
YouTube Video Downloader
YouTube Video Downloader extension is compatible with Chromium based browsers as well as Firefox and Opera . Much like the FastestTube mentioned above, Video Downloader is installed from the extension's website by clicking on "Download for Chrome" .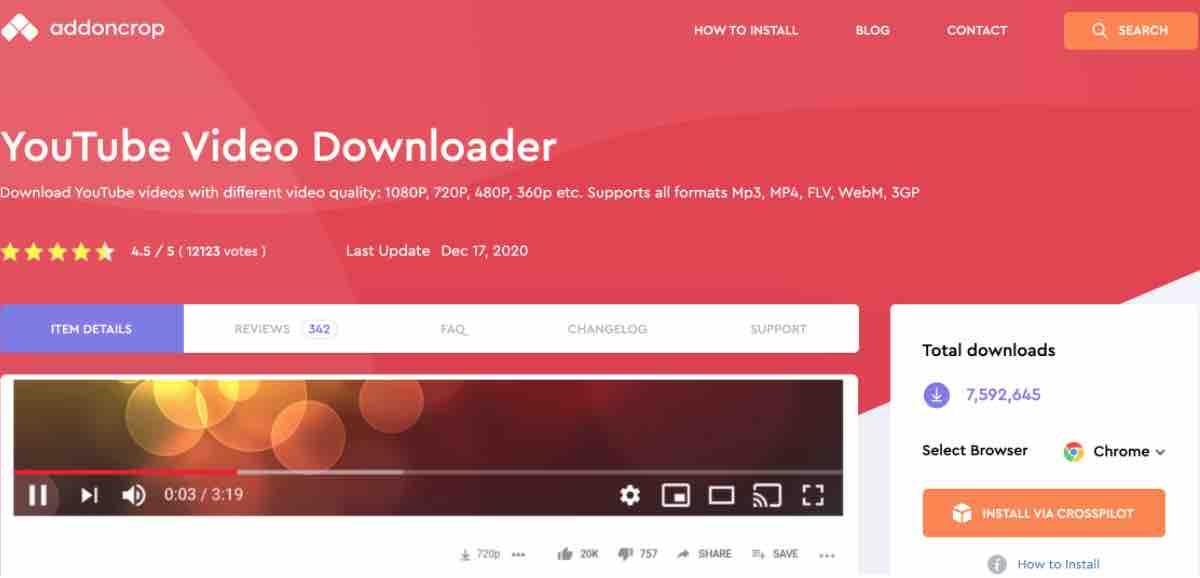 Once you download and extract the zip file, access the Chrome extension page by pressing the three-dot menu icon on the upper right corner of the browser and selecting "More tools" and "Extensions" . After opening this page, look for a small checkbox at the top of the page titled "Developer Mode" .

Tick the box and click on "Load unpacked" .

This will open a file explorer in Chrome. From here, navigate to the extracted Video Downloader folder, select it and click "OK". The extension will automatically be added to Chrome. You'll know you've completed the process correctly when a new tab displaying an installation thank-you page will open in your browser.
So, after installing the extension, how does it work? Just browse to the YouTube video you want to download and click the extension button (a red shield with a play icon) in the extensions panel in Chrome. This extension offers several different download and save options for music and video formats, making it much easier to record anything you need.
Read: Top Chrome extensions to improve productivity
There is a full page of options that can also be edited, making it easy to change settings and preferences in real time. You can change the file format options displayed in the download interface, including formats such as MP4, FLV and WEBM. MP3-only files are also available for download, making it easy to choose your favorite songs or music tracks to download on YouTube.
YouTube Video Downloader has the option of adding a screen capture button that, at the touch of a button, allows you to automatically save and download a PNG photo screenshot of the video you're watching. There are some other general improvements added as well, including pop-out mode, the ability to minimize video in the corner while scrolling through the comments section, and more.
Click here to download YouTube Video Downloader for Google Chrome.
aTube Catcher
With aTube Catcher you can convert your videos into many different formats while they are being downloaded. Whether you want to save the source material as a video or audio file doesn't matter with aTube Catcher, because almost all common formats are possible.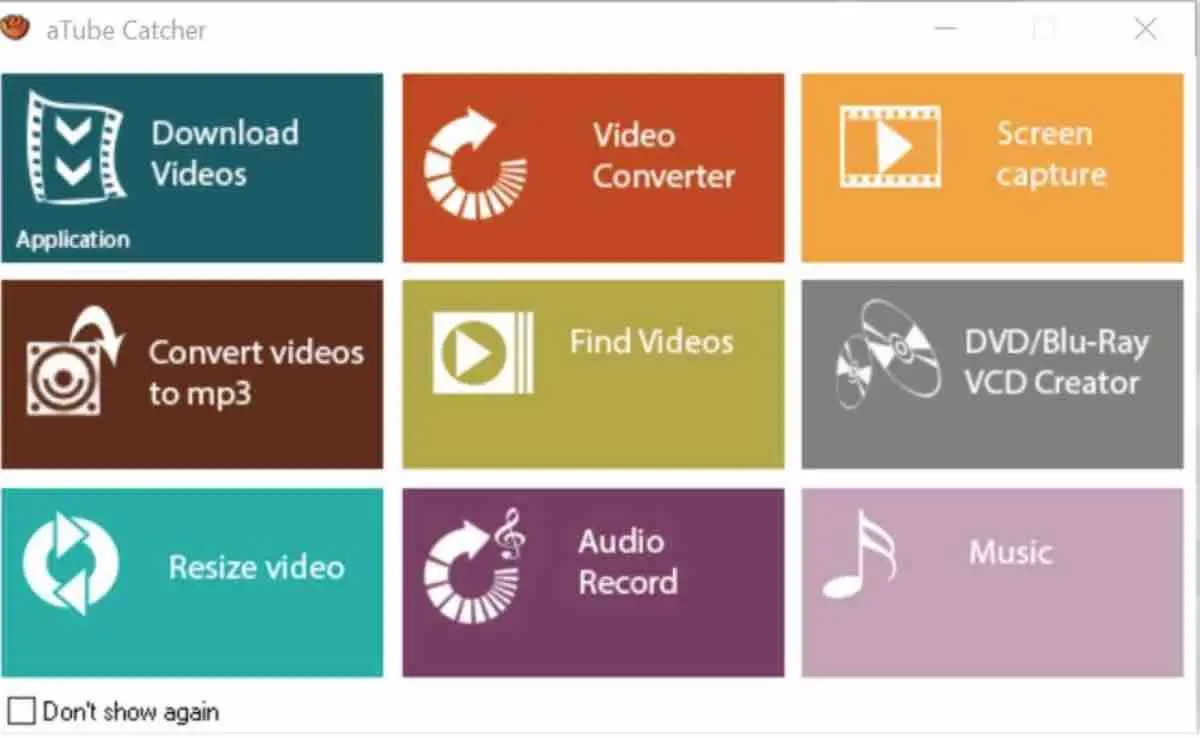 You can also optimize the videos that you can download from a variety of platforms such as YouTube, Vimeo, Facebook, Dailymotion, Metacafe, Spike, Globo and Yahoo, for playback on your iPad, iPod, iPhone, smartphone or DVD . A DVD burner is also integrated into the program, with which you can copy videos to disc.
ATube Catcher is also completely free, but somewhat more complex to use than WinX YouTube Downloader. However, the program is far from being a software that takes hours to get used to. After around half an hour, you will be able to download online videos like a pro
Click here to download aTube Catcher .
Video Downloader Professional
Video Downloader Professional is one of several great video download extensions for Chrome. When you install the plugin, it will add an icon to the toolbar next to the address bar.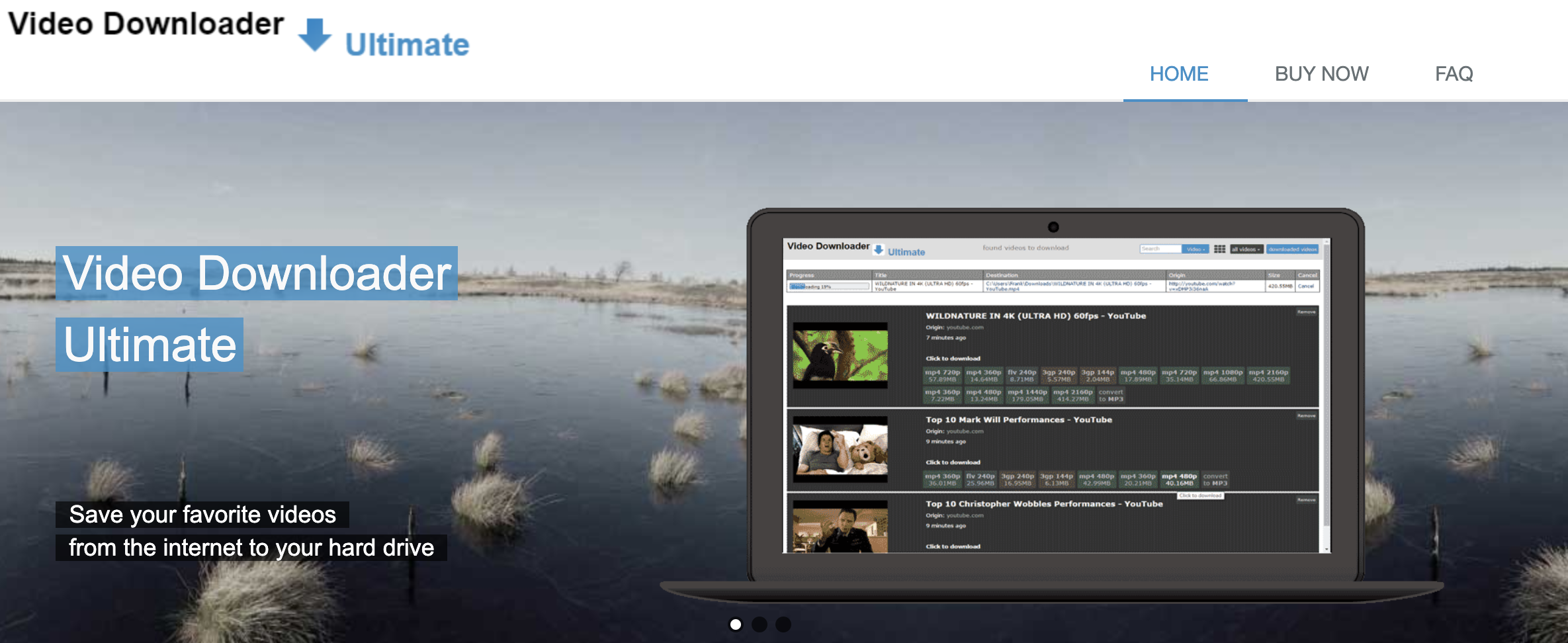 The icon will turn green if you find a video available for download on the active page. When you click on the green icon, a drop-down list will appear listing all the videos available for download on the page.
The extension shows the type of video and the size of the video to be downloaded. However, one thing that is missing is that it does not show the video quality available for download.
In addition to downloading videos from a page, you can create a playlist. When creating a list of videos, you can get quick access to videos and play them at any time, without having to search the web page. You can also cast the downloaded video using Chromecast. Video Downloader Professional is one of the most popular download manager extensions and has a good number of downloads with a high rating.
Click here to download Video Downloader Professional for Google Chrome.
Video Downloader PLUS
Video Downloader PLUS is yet another extension that is compatible for Chrome. It works in a very similar way to Video Downloader Professional. It not only downloads videos from Facebook but also supports other sites such as Vimeo, Dailymotion, Metacafe etc.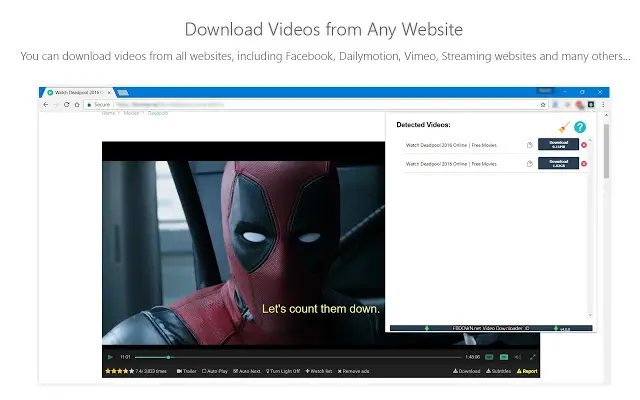 When you click on the extension icon on the Chrome toolbar, it shows the videos available for download. The good thing about this extension is that it also shows the screen size of the available video.
Read: 10 Best softwares to record a video from a website in 2021
In addition, it supports a large number of different formats such as 3GP, MP4, WMV, FLV, SWF, and can also download files as MP3 music. Video support reaches almost all internet sites.
Click here to download Video Downloader PLUS for Google Chrome.
Flash Video Downloader
This extension claims to be able to download videos from 99% of websites on the web. It is quite straightforward and easy to use. All you need to do is to load the web page with the video and then just click on the extension to check the various resolutions available to download.
Select your choice and download the video to your device storage.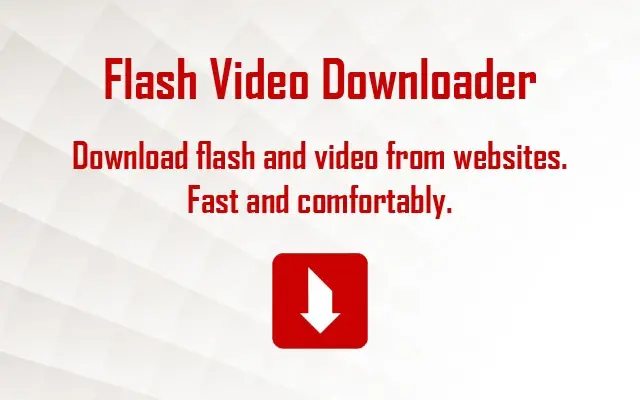 This extension is very interesting and can save you the trouble of switching between sites to download videos, it allows you to download videos from all social media sites, including Twitter, Facebook, Instagram etc.
Click here to download Flash Video Downloader for Google Chrome.
Free YouTube Download
One of the most popular and widely used programs should of course not be missing: Free YouTube Download . And you will hardly find a downloader that is easier to use than this one on the Internet. However, it is only limited to YouTube, which is why you cannot use the software for other Internet platforms.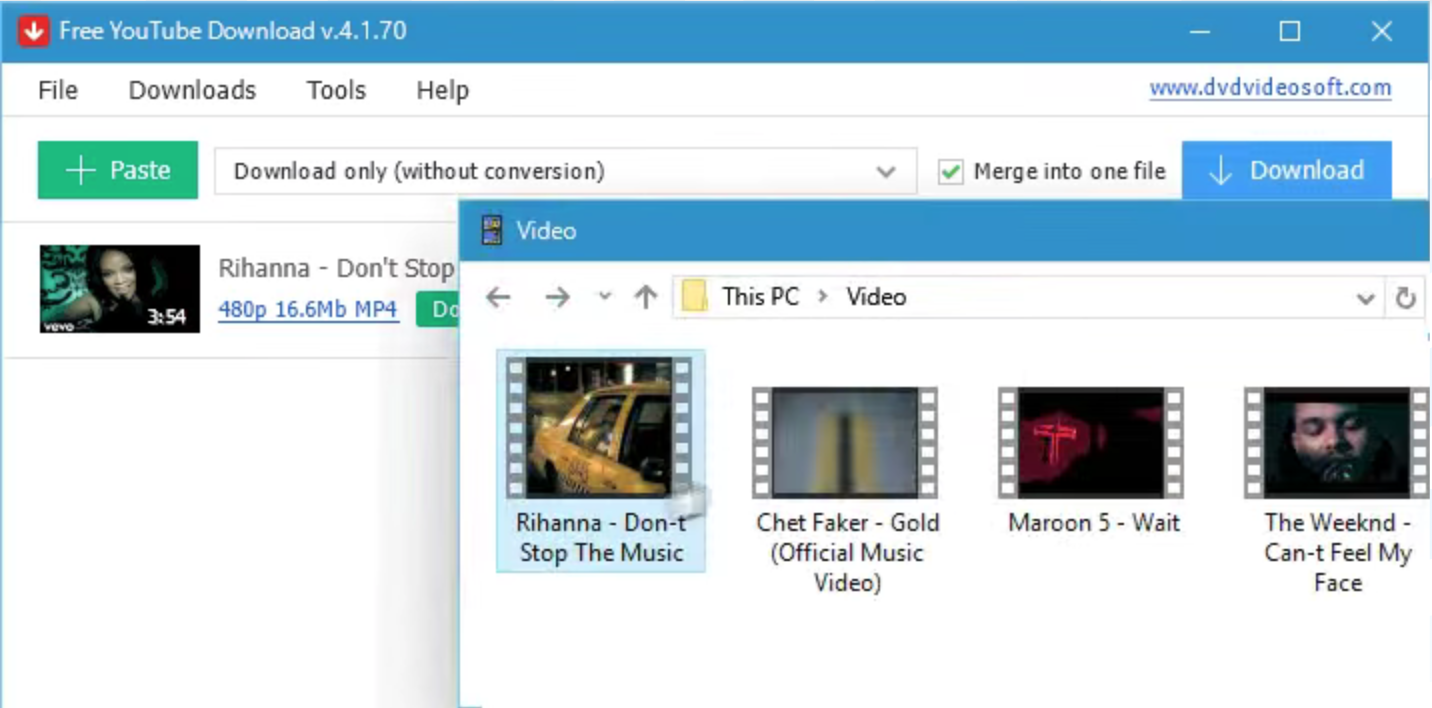 Youtube free video downloaders
But if you only want to download YouTube videos, Free YouTube Download is the easiest solution. You just copy the URL of the video you want, paste it into Free YouTube Download and start the download. The program then jumps directly to the destination that you previously selected for saving.
If necessary, you can also download entire YouTube playlists or channels, but this takes some time due to the amount of data. You can choose to convert your downloaded video files into MP4, MP3 and AVI formats. So you can save music videos as audio clips, for example.
Free YouTube Download doesn't cost you a cent and is compatible with Windows. If you are looking for a simple tool that you only want to use in combination with YouTube, then this is the right choice.
Click here to download Free YouTube Download.
4K Downloader
4K Downloader has a free version and a paid version, but with the free one you can download YouTube videos without any problem, but is somehow limited.
When you copy a video to download, you have several options for resolution and frames per second, and you can also choose to convert the video to MP3 directly.
Click here to download 4K Downloader.
GetThemAll Video Downloader
As the name suggests, this extension can help you download almost all files from a website. The program is able to download not only videos, but also PDF files, images and HTML content.
Just click on the extension button to get the complete list of files that can be downloaded from the page. You can select multiple files to be transferred at the same time through your own download manager.
Unlike some other extensions that end up making Chrome heavier, this one keeps the browser light. You can download several files at once with good speed.
The extension allows you to change the save location of the file, has advanced download capabilities from proxy servers and can also change proxy settings. With these great features, GetThemAll Video Downloader is one of the best Chrome extensions for downloading files from the Internet.
Click here to download GetThemAll Video Downloader for Google Chrome.
---
If you like the content, we would appreciate your support by buying us a coffee. Thank you so much for your visit and support.