Can you remember all the passwords of your social networks , emails and various websites? If you follow the recommendation to create strong and different combinations for each account, the answer is probably no. And the solution in these moments isto use a password manager. Keeping all your passwords in a notebook on your phone is a totally unsafe option — if you are robbed, all your data can be in the hands of the bad guys. However, there are several services that can make your life easier in this regard….
These password managers basically work like a database, that is, it's a kind of virtual vault where you keep all your combinations in one place. That way, you no longer need to remember all of them or even enter them every time you want to access an account.
If you are excited about the idea, it is essential that the next step is to choose a service that gives you credibility and trust. It is important to use a secure application as you will be trusting them with your passwords. Below, we've separated a list of some of the most popular ones, but take the time to research the internet, evaluate the security policies of each platform and read comments from people who have used them. Some programs use data encryption, which is a great sign in terms of security, as they make it difficult for information to be accessed by third parties..
Read: How to disable user accounts and enhance password authentication in Ubuntu
1Password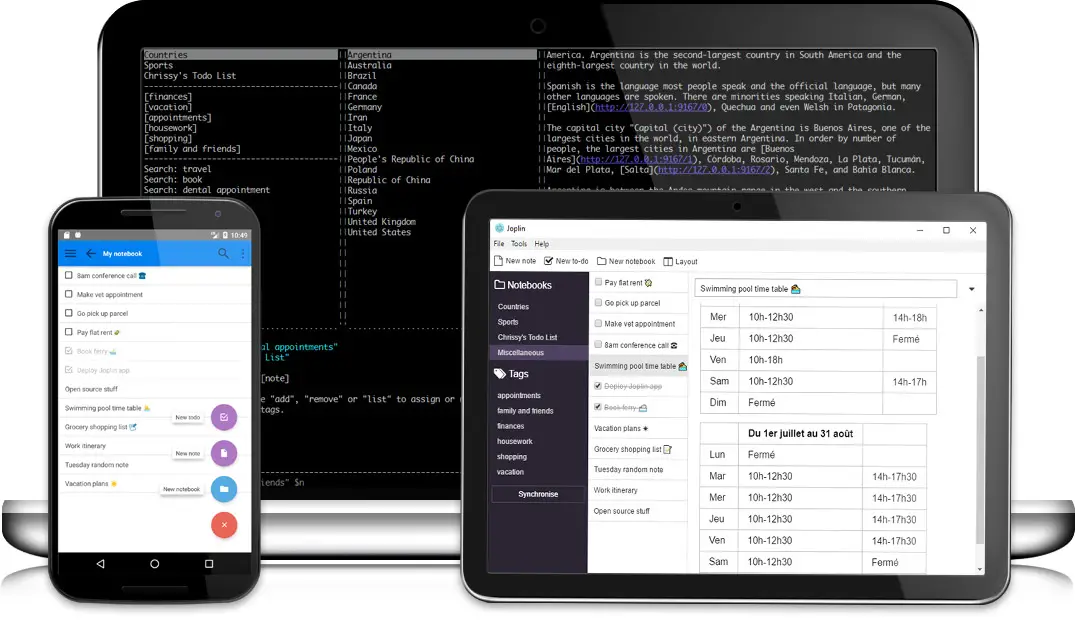 The program does not only save passwords. You can also register addresses, bank accounts, cards, passports, among others. To access all your stored information, you only need to enter a code, called "Master Password", or use your fingerprint and/or face. Plus, there's a "Watchtower" feature that tells you if your passwords are weak, compromised, or duplicates and which sites don't have two-factor authentication or use insecure HTTP .
1Password is one of the most popular services, but it is paid. There are two options: "Personal & Family": value ranges from US$2.99per month to US$4.99 per month "Teams and Businesses": $7.99 per month per user, $19.95 per month for 10 members.
Read: Bitcoin investor forgets password and loses access to $220 million
LastPass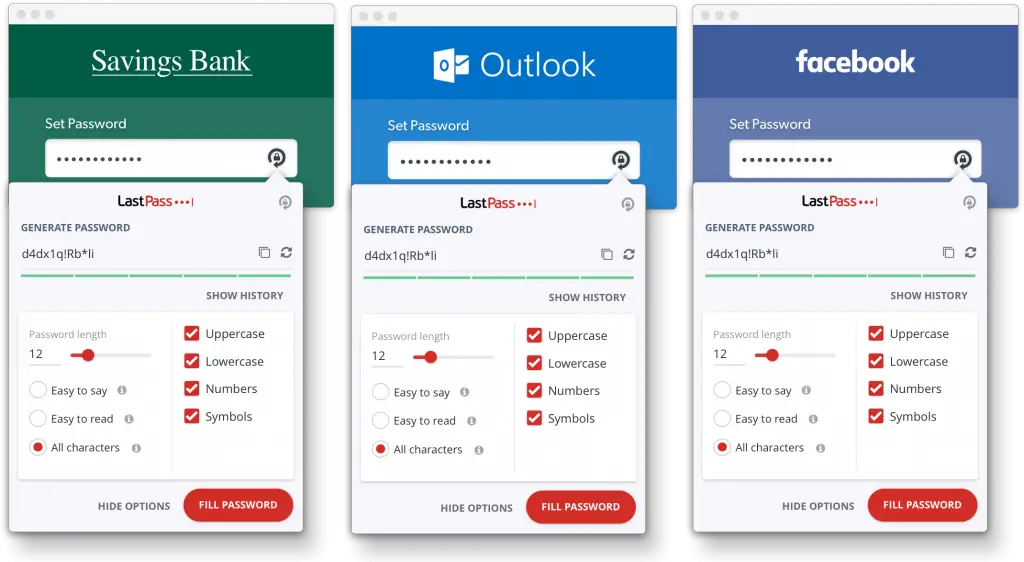 Lastpass password manager allows you to store addresses, credit cards and personal data, as well as passwords. An interesting point is that LastPass is able to help you with filling out registrations or online purchases, after all, it has an autofill system. The service also has a password generator in which it creates long, random codes to protect your accounts. Also, there is the so-called " Dark web monitoring " where you get alerts if your personal data is at risk. To access all your saved data, you only need to enter the registered master code or use biometric recognition.
LastPass has a free version and paid packages, with "Personal" and "Enterprise Plans" options. The free option, only for the personal plan, is limited to just one device, that is, you have to choose between a PC or a cell phone. The paid versions range from US$ 3 to US$ 4 per month in the "Personal" plan and between US$ 4 and US$ 6 per month per person in the "Business Plans".
Read: Keep your Android Phone Safe and Secure
Bitwarden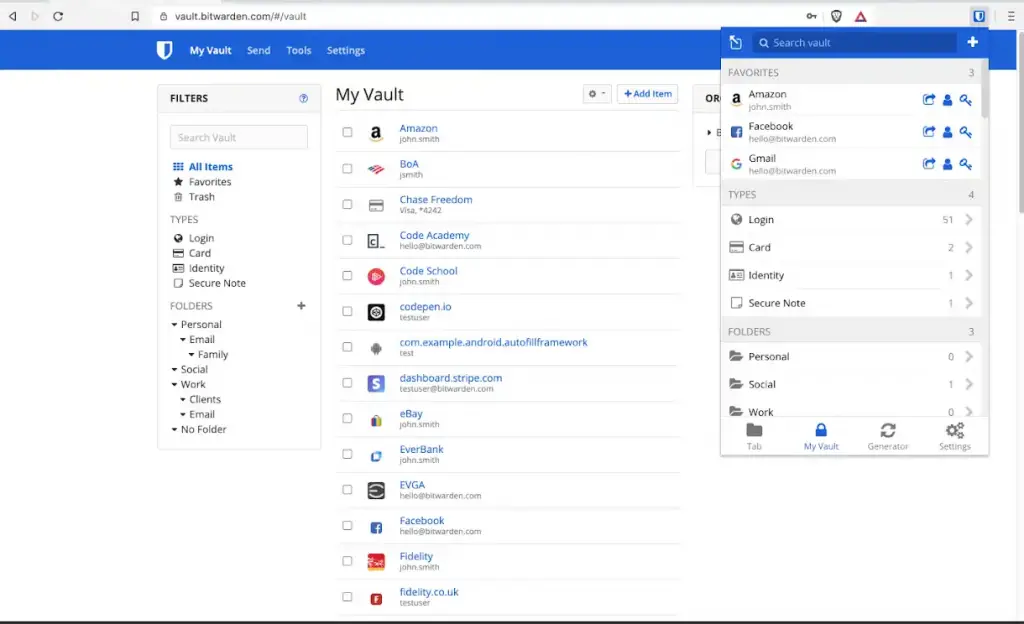 Bitwarden password manager is open source and allows you to add, in addition to passwords, cards, personal documents, among others. Like LastPass, it has the option to generate strong passwords and autofill. An interesting feature that the software makes available is the option to send texts protected by end-to-end encryption in the free version. In the paid options, the same can be done with files.
Bitwarden has a very interesting free version. Unlike the previous platform, this option allows synchronization between devices, does not limit the items in the vault and provides a generator of secure passwords. Paid versions range from US$10 to US$40 per year for personal plans. For business options, the cost is $3 per month per user or $5 per month per user.
Dashlane 
Like Bitwarden and LastPass, Dashlane password manager is also capable of auto-filling forms and payments, in addition to saving your passwords. The software even sends alerts to your PC or phone in case of website breaches and data leaks. An interesting feature of Dashlane is the so-called "Password Changer" in which the software changes your password on all services directly through the app , so you don't have to access every website or application. It can even import your 1Password and LastPass passwords if you've switched managers. The program also has a free and paid version for individual plans. In the free version, the experience is a little limited, allowing only 50 registered passwords and access by a single device. Paid versions of individual plans range from US$2.49 to US$5.99 per month. Enterprise plans range from US$5 to US$8 per month per user.
TrueKey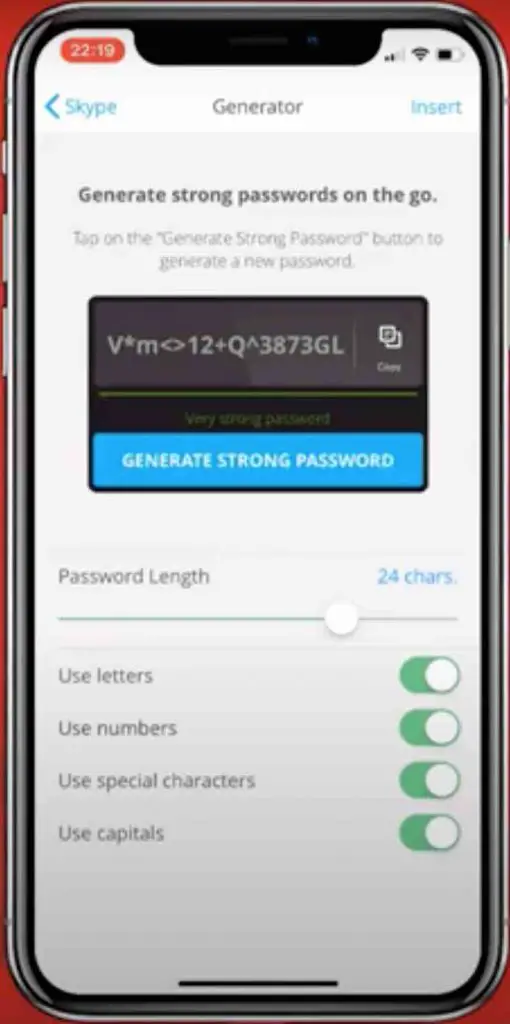 TrueKey is a password generator from McAfee, developer of online security programs. Just like the others, it is able to autofill your passwords as well as save them. You can still register personal documents, credit cards, among others. The platform also has the option to help create strong passwords, access your data through fingerprint and sync with other devices.
There is the free version, which limits you to registering just 15 passwords, and the Premium version with unlimited storage, in addition to all the other features mentioned above.
---
If you like the content, we would appreciate your support by buying us a coffee. Thank you so much for your visit and support.