By Gemma Dodd – Continual professional development (CPD) isn't just for doctors, educators, and accountants. Continuing education throughout any type of career can make a huge difference to the trajectory of success, not just for individualprofessionals, but for businesses and industries too. As digitalization is accelerated, developing technical literacy may be necessary to stay ahead of radical occupational evolution.
Future-Proofing Competencies
As the world recovers from the impact of the Covid-19 pandemic, millions of people worldwide are facing an uncertain working future. The health crisis caused untold job losses and industry hardships that could take years to overcome. CPD could be more important than ever for those affected by these unpredicted events.
During economic and industry fluctuations, maintaining the latest knowledge and competencies could be vital to preserving employment. Developing new skills could also be the key to succeeding within this tumultuous climate. Bringing something new to a role can add value in proficiency and performance. In times of financial hardship, becoming an invaluable asset to a company helps to safeguard against restructuring and personnel redundancies.
Many professionals rely on experience to guide strategy, but experience alone doesn't promote new possibilities and avenues of thinking that could facilitate success. CPD shouldn't focus purely on specialties within the field of work, encompassing a range of leadership, networking, and technical skills will open new channels for advancement. This personal development will likely inspire more confidence from clients and company stakeholders. Demonstrating the capacity to motivate and coach colleagues could lead to a promotion into a leadership role and a better salary.
Read: The 21th Cent. US Dream: the Automation of the Work
CPD In The Post-Pandemic Climate
The pandemic has caused a climate of transition for many industries. Altered customer behavior, remote workforces, and nationwide lockdowns have required urgent response and adjusted strategies. Some industries have also had to manage the skills deficits caused by the inability to recruit foreign talent as borders were closed and travel suspended.
Due to these challenging developments, CPD became necessary as employees adapted to working from home. Further training in cybersecurity practices and virtual team management software was vital for a successful transition. Further to this, skilling up in crisis management, time management, and wellbeing practices were of benefit across organizations.
When job markets are unstable and security is lacking, CPD could widen opportunities for professionals. For those whose career paths were impacted significantly by the effects of the pandemic, developing new competencies could allow a pivot to a different area within an industry, or a change of career altogether to a more stable vocation. Undertaking continuous education is a positive quality in the eyes of potential employers and could help to beat out the competition for a desired role.
Read: How to avoid depression due to distance learning during a pandemic
Access To Opportunities
The necessary shift to remote work has brought CPD to the forefront of many organization's priorities. Distributed teams required adjusted skillsets including new technical literacies. Working from different environments posed challenges for managing cybersecurity and virtual tools for project management and team communication. This development has proven to many businesses and individual professionals that upskilling quickly is achievable. It has also been demonstrated that working and studying remotely is a viable option for future employment and education opportunities.
The shift to remote and hybrid structures has provided a new level of flexibility and autonomy over how work is fit around lifestyle, personal preference, and outside responsibilities. Employers were quick to realize that supporting a remote workforce meant a higher focus on individual needs rather than those of the majority. More freedom around work schedules and the lack of commuting has freed more personal time that can be devoted to professional development.
Access to education online has never been more practically attainable. Professionals are now adept at conducting work and study virtually, and now have more autonomy over personal schedules. Online educational providers were uniquely positioned to thrive during the pandemic as learning structures are designed for virtual interaction and the technology was already in place. Those who previously wished to invest in CPD but identified barriers to achieving it, now have a clearer path than before Covid-19.
Strategy For The Distance Economy
Even before the pandemic accelerated digitalization, Major disruption was on the horizon. The predicted adoption of automation and artificial intelligence across industries is set to alter the working landscape even further. It has been estimated that by 2030, 14% of the global workforce will be required to adopt new skills or pivot into different roles due to this development.
The swiftly forming distance economy is just one element of the transformation ahead, and CPD is likely to play a major role in acclimatization. As this decade progresses, prioritizing education and training within the strategy for new business models will benefit advancement and resilience.
Gemma Dodd is a Freelance Journalist with a keen interest in business methodology, cultural transformation, and societal trends impacting the future of work. She is also a Marketing Specialist at Shift6 Studios working with clients on reinforcing brand messaging and developing content strategies.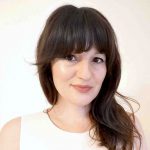 ---
If you like the content, we would appreciate your support by buying us a coffee. Thank you so much for your visit and support.