Every business comes with assets to protect, and these can come in money, equipment, software, data, or even reputation. While technological advancements are rampantly enhancing business operations, hackers and cybercriminals are alsosharpening their skills to victimize any point of target. Hence, it's no longer enough to get lax on your company's cyber security.
Anyone can fall victim to a cyber-attack, and no matter how small or big your business is, cybercriminals could still try to penetrate your systems and software. The key is to understand the risks involved in your daily operations and maximize security. Get rid of defective and imperfect cybersecurity measures and ensure to keep your business data safe and secure at all times.
Read: Data Breach Protection: Developing a Robust eCommerce Security Strategy
Get informed of some of the common cyber security mistakes and how you can avoid them:
Using Subpar Software And Tools
Almost every piece of software an employee installs on their work device, be it their computer or smartphone, is vulnerable to threats, which is why it's crucial that your company only makes use of reputable software and tools. Additionally, some software does not come with security features by default and can quickly put an organization at risk. The employee may unknowingly download insecure software containing vulnerabilities without proper protocols in place.
Read: Can you have viruses on a Macbook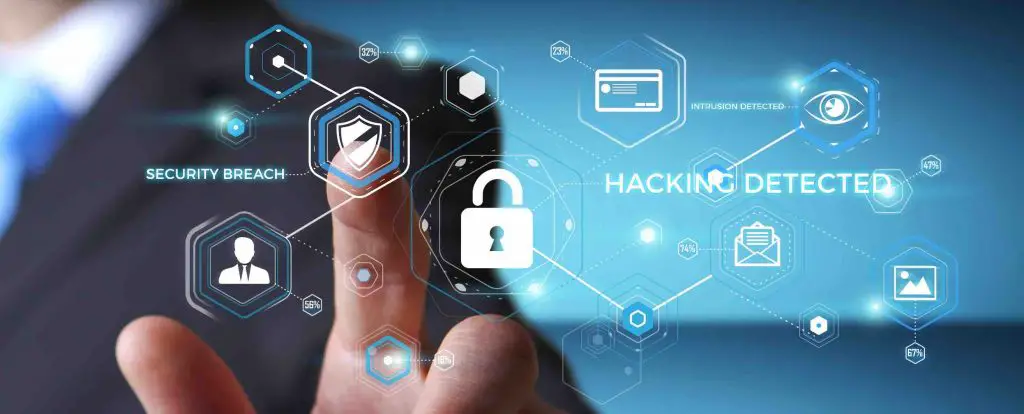 To prevent this from happening, you need to communicate effectively with all your team members. Make sure all software you deploy has a high level of security to keep everyone safe from insecure programs. Make sure that your team only downloads systems and software that have been checked and evaluated by the IT department. Better yet, you can disable the downloading function so no one can risk any critical data from your business. Downloading software and systems should be done only by your IT department staff.
Read: What Are the Most Common Cybersecurity Threats Your Business Might Encounter
Failing To Update
Staying up-to-date means a wide range of things in cybersecurity, from upgrading your software to staying informed about the latest threats and trends. Failing to be updated in anything related to cybersecurity can endanger your business and data. The odds of preventing every cyberattack are slim, but staying updated can minimize or resolve issues efficiently.
For patching operating systems and updating software, an organization's security team should regularly set up its schedule and strictly follow through. Whether you have an in-house IT department or outsource your IT services to a managed service provider, emphasize how important updates are for your company.
Include the task of performing regular assessments and audits of all your internal software and computer systems. It's best to have them replaced whenever necessary. The key is to regularly conduct checkups so you won't ever be lenient with your cyber security.
Read: Killware Threatens The World: What Is It
Clicking Fishy And Doubtful Links
Some offices are exposed to numerous fishy and doubtful links all the time. It's crucial to keep an eye on your internet security all the time. When you click on a questionable link, your system can be invaded by malware that could provide access to all of the sensitive information stored in your systems. These links can usually be found on emails, ads, or random browsers.
To prevent this, ensure that your company computers have limited access to sites. It's best to encourage everyone to be vigilant and check the site before clicking through any links. When your company tackles sensitive data all the time, the best way to avoid any risk is to eliminate browsing the internet and limit access only to the necessary sites and software.
Read: Understanding the Latest Cybersecurity Trends
Unsecured Data
Data security is arguably the most significant security issue in the programming world. Programmers constantly make mistakes that lead to insecure, unencrypted data handling. This can happen most especially when your in-house IT staff lacks the skills and know-how to make your data fully secure. One of the top programming mistakes, for instance, is a lack of encryption. They may have overlooked this task or forgotten to strengthen or update them.
Encryption is required during transit and when the data is at rest to protect sensitive information. Various industries have adopted encryption practices to protect sensitive information. You should do the same for your business. Invest in this, and you can rest easy knowing that your data are all encrypted while being transferred or stored. To make sure your encryption tools are fully implemented, you must test them to make sure they can withstand any cybercrimes. Go for the most reliable encryption method and strategy.
Conclusion
Nobody wants to see their software at the center of a large-scale cyberattack. Unfortunately, hackers take advantage of users' computer security errors all the time. However, it pays to be well informed of the typical cyber security threats to avoid. With the list above, you can better protect your company's valuable electronic assets.
---
If you like the content, we would appreciate your support by buying us a coffee. Thank you so much for your visit and support.