A CMS or Content Management System is the backbone of any website. To run a website successfully and efficiently, you need a strong backend support platform that makes your job easy while giving exemplary results. Choosing the right CMS is the key todo just that.
There are several content management systems available around the world, which let you manage the layout, content, marketing, and SEO aspects of your website on one platform. With so many seemingly great options, it is often difficult to determine which is the best fit for your business.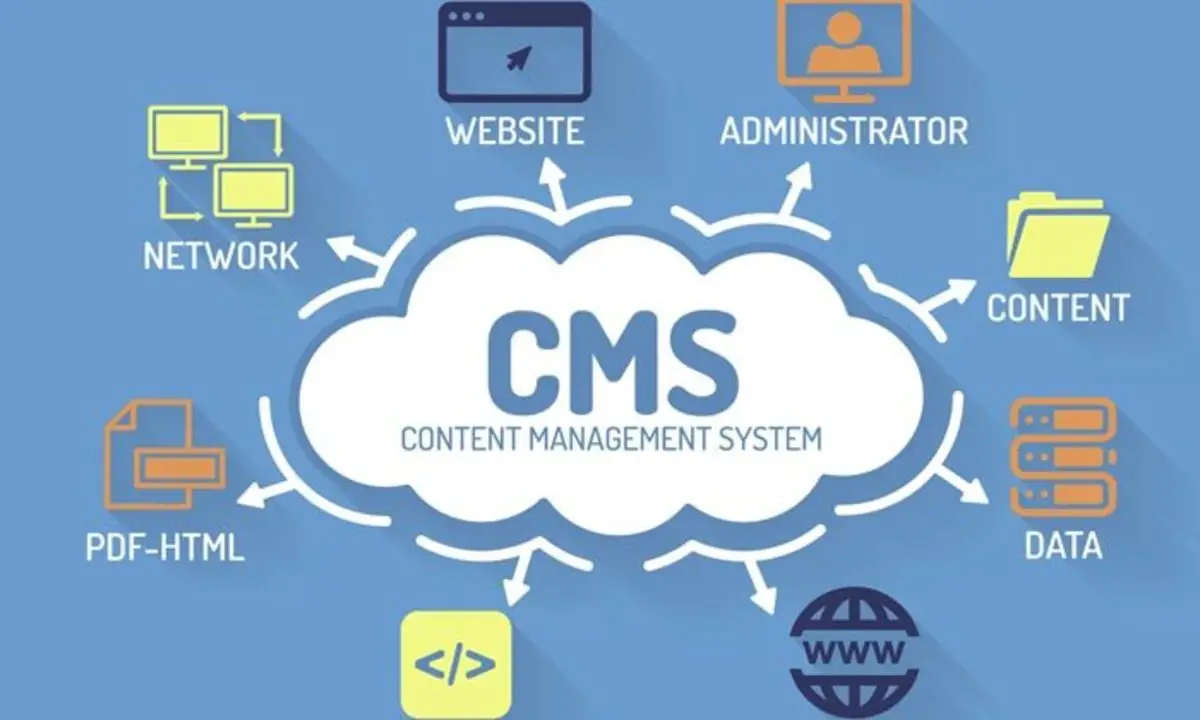 Thus, there are a few key objective factors to consider while choosing a CMS for your website. But before we dive into those, let us cover what a CMS is and what it helps you achieve.
What is a CMS?
A content management system is a software platform that lets users create, modify, and manage content on a website. This tool lets you build and operate a website even without possessing technical knowledge or coding expertise.
While building a website, you need to add and modify content, change page layouts, add media elements, incorporate SEO, and so on. A CMS helps you do all this by making the process of creating web pages simple and effective.
You can also store images and videos, and handle the website infrastructure on such a platform. Apart from website management, a CMS helps you manage documents, images, and other files associated with your website content.
Some popular CMS platforms at present are WordPress, Wix, Drupal, Bitrix, Shopify, Joomla, etc. Studies say that WordPress is the most popular content management platform, used by around 43.4% of websites globally, with a market share of 65.3%.
However, while choosing a suitable CMS for your website, there are several factors to consider, apart from popularity and usability. This is why you must note the important factors that will make your job easier while working on a CMS.
Read: Best Web Application Development Languages 
8 Important Factors to Keep in Mind While Choosing a CMS
While deciding which CMS to opt for, your decision-making process should not be completely objective. You should not choose a product merely because it has a lot of features or is conveniently priced. The right thing to do is to identify your required functionalities and find the platform that serves them best.
However, there are a few universal factors that must be taken into consideration while choosing a CMS.
Price and Capabilities
Considering the price and capabilities of the CMS does not mean getting the cheapest one with the most number of features. Rather, you should figure out whether you need a free version or a license. Then, check which capabilities are required for your website's functioning.
By matching the capabilities with your budget and choosing the CMS that fits both, you can make the most efficient choice.

Tech Stack
Another factor to consider while choosing a CMS is the capability of your team or yourself. For instance, if you have worked extensively with Drupal, it would be wise to choose that. But if your team makes more headway with WordPress, you should consider getting that to increase productivity.
Similarly, check whether your CMS will be compatible with your pre-existing datasets. For example, if you use MS SQL to store data, your CMS must run on Windows to work. These considerations are extremely important as a failure might end up crashing your entire workflow.
Read: Website development: What Platforms Are Created on Drupal?
Versatility
Some CMS platforms are easier to integrate with existing systems than others. This makes them more flexible and versatile when it comes to business operations. If you have other crucial software installed, make sure your CMS is versatile enough to replace it or integrate with it.
And if you have a tech team at your disposal, they must be made aware of how much coding is needed to customize the existing data structures or layouts of the CMS in order to make it suitable for your business needs.
Plugins
All efficient content platforms provide plugins that can be implemented for additional features on your website. Check whether your preferred CMS has the required plugin support for enhanced functionality.
It is a good idea to consider this even if you do not need plugins immediately. There is a high probability that you will require multiple plugins in the future as the scope of your website increases. For small businesses, a CMS that has a variety of free and useful plugins is the ideal choice.
Plugins are essential as they can:
Add advanced functionalities

Optimize

SEO

Include contact forms, social media integration buttons, and so on

Manage media elements

Conduct e-commerce activities, and lots more.
Frontend and Backend Customization
While a CMS with advanced features is beneficial, it should not be restrictive in terms of layout and plugin libraries. The ideal CMS will let you customize both the frontend and backend of your website without knowing how to code.
Better customization options help you scale up your website with evolving needs. That is preferable to getting a CMS with vast features that may not be applicable to your functions at all. If your CMS is not customizable, you will face usability and development issues in the long run, which is counter-productive for your business.
Read: How To Choose SEO Tools and Services For Your Business
SEO Features
Search Engine Optimization or SEO is crucial for any website, no matter which industry you are in. An optimized website ensures high search rankings, increased online visibility, more brand awareness, and higher traffic. Your CMS should thus allow you to perform SEO consistently.
With evolving search engine algorithms, the metadata of your content must be modified or restructured. Choose a CMS that helps you do that with your published and unpublished content.
Since technical components and HTML of a website are associated with the CMS, you need one that is SEO-friendly. Some components that the CMS should allow you to control are:
Content structure

Page URL

Title tags and meta descriptions

Image alt tags

Headers
Website Requirements
Apart from the obvious features, your website might have specific requirements that must be met by the CMS. Some such examples can be:
Access control

Edit and publish permissions

Version control

Staging site before deployment

Creating pages and sections

Uploading videos and GIFs

Multi-site capabilities

Internalization and advanced scheduling

Third-party integrations
Needless to say, you should choose a CMS that addresses these specific requirements without making the functioning too complicated.
Read: 6 Essential Website Optimization Strategies
Support and Maintenance
A CMS is expected to make the management of your website easier. For that, it needs a strong support and maintenance system. Make sure your CMS has an active technical team, robust documentation, wide community, frequent update and troubleshooting activities, and help forums.
But before that, make sure the CMS system is stable and has a history of reliability. This is so that you can reduce the chances of having to contact the support team at all.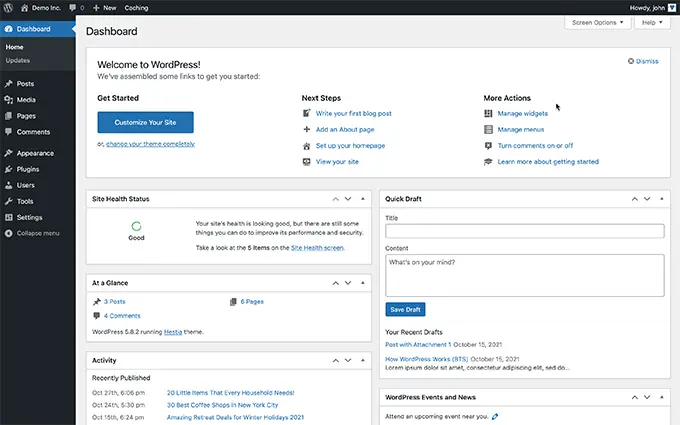 Choose Your CMS Wisely!
The CMS is the base on which your website will stand. Thus, you need to make sure your choice is informed and efficient. Think carefully and consider all the above factors before making this crucial choice.
For popular content management platforms like WordPress, you can get a custom WordPress development company to help you with your development and content management needs.
---
If you like the content, we would appreciate your support by buying us a coffee. Thank you so much for your visit and support.