This is a quick tip to help you share the clipboard between your virtual machine and your current host machine so that you will be able to copy words from your current computer and paste with the virtual machine environment .Go to your virtual machine and click on settings. This will display the window below. Click on the Advanced tab as shown below :
Read: How to share clipboard between Ubuntu VirtualBox and host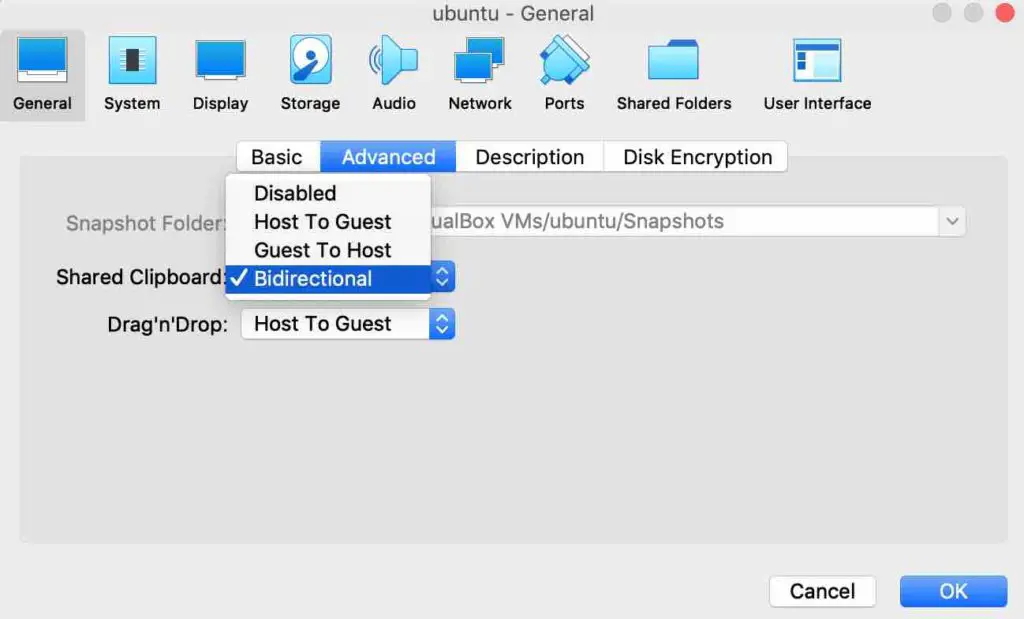 Next to the Shared Clipboard, choose the option Bidirectional to that you will be able to share clipboards between both sides.
Click on OK and you are good to go.
---
If you like the content, we would appreciate your support by buying us a coffee. Thank you so much for your visit and support.