Online retailers are regularly thinking of moving to an easier-to-use, multifunctional platform since many eCommerce platforms are becoming available. Although, since this transfer comprises of smaller (but no less essential) components such asdata import, SEO migration, design, add-ons data migration, store migration requires considerably more persuasive reasons to be undertaken. To work out as planned, it requires rigorous planning and double-checking.
If you've arrived at this page, you're one of the dissatisfied entrepreneurs who, even with Wix's expanding popularity, aren't happy with their current eCommerce capabilities and want to a much more comprehensive, like Shopify.
How to Transfer Wix Data Files to Shopify: A Do-It-Yourself Approach
Get your Shopify store ready.

Simply go to shopify.com and sign up for a free trial account.

Pick a good theme (don't customize it yet; this should be done after the data has been imported).

Gather your Wix and Shopify site admin username and password; they'll come in handy during the data conversion process.
Cart2Cart is a data migration tool developed for non-technical users (we know you're too busy growing your shop) that saves time and money.
Read: Best website builder software
Switching from wix to shopify will help you discover what data can be converted and what extras are available before making the transition (additional import options).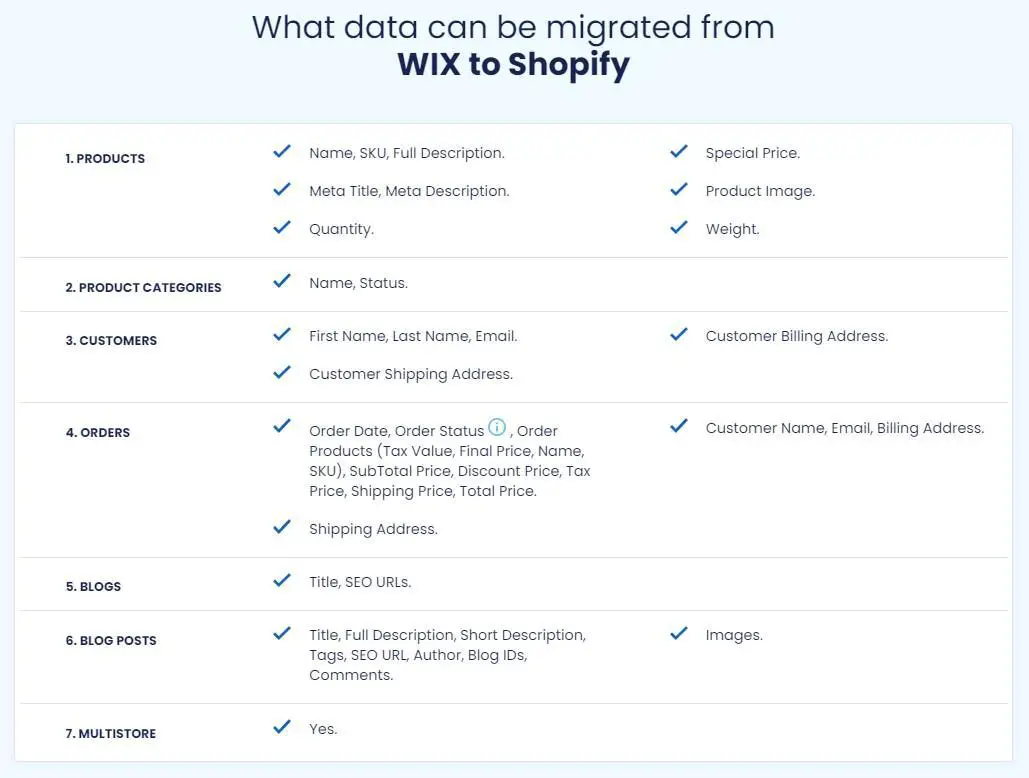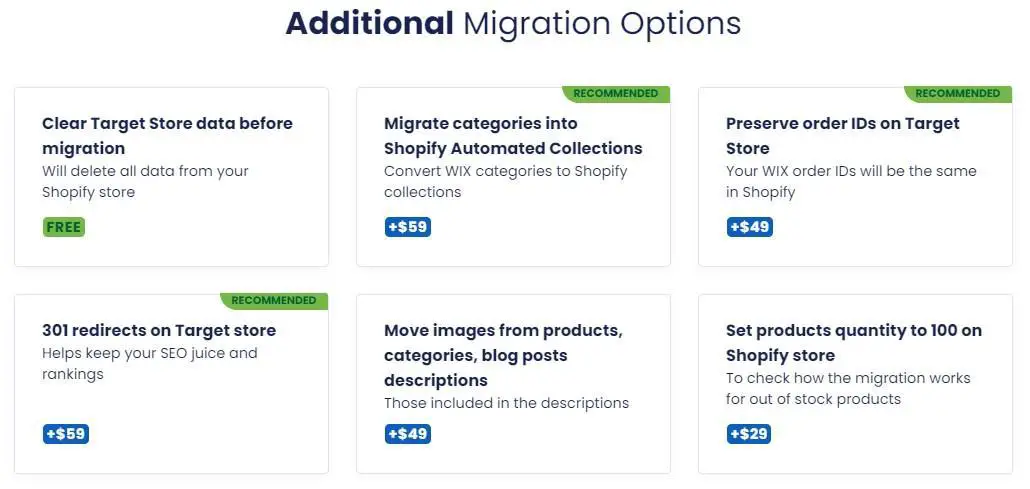 Set up your Source Cart
Specify Wix's URL, admin email, and password as your target cart.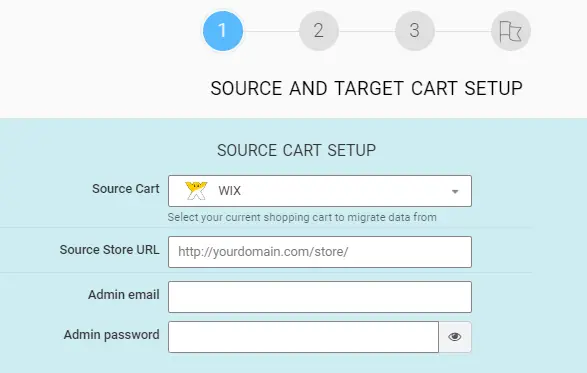 Establish the Target Cart
To link your stores, choose Shopify from the drop-down option and download the Migration for Shopify app.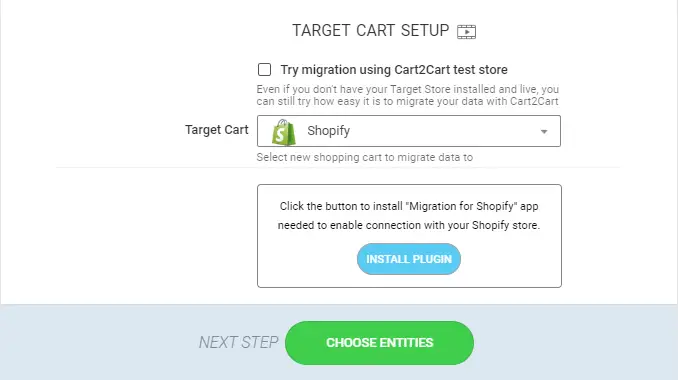 Choose which data to transfer
Choose which files and formats you'd want to move from Wix to Shopify. By checking the "Select all" option, you may choose to everything or transfer individual entities.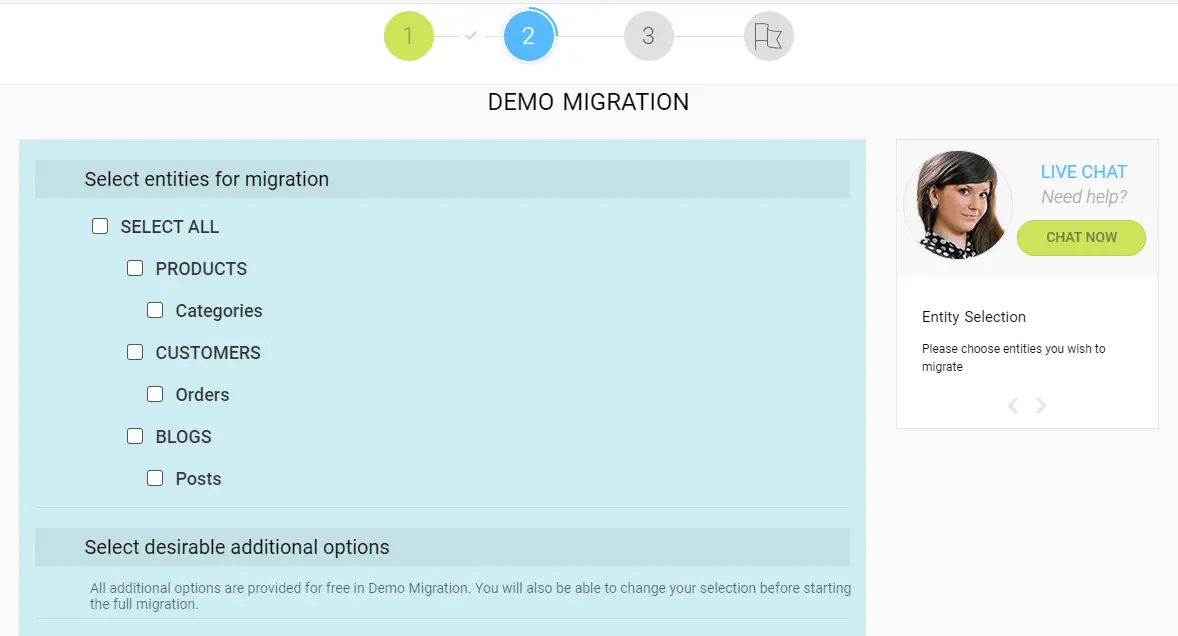 Read: Future Of E-Commerce: 8 Trends To Watch Out
Ease of switching with additional options
To make the process of moving a shop from Wix to Shopify even simpler and faster, we've included some extra features that will assist you in optimizing your migration experience. Of course, it is totally up to you to decide, however here are some factors to consider:
The choice "Migrate Source Store categories into Shopify Automated Collections" is recommended since it accomplishes exactly what it states.

If you don't intend on manually setting up

301 redirects

, the option "Create 301 redirects on your target shop after migration" might save you a lot of time.
.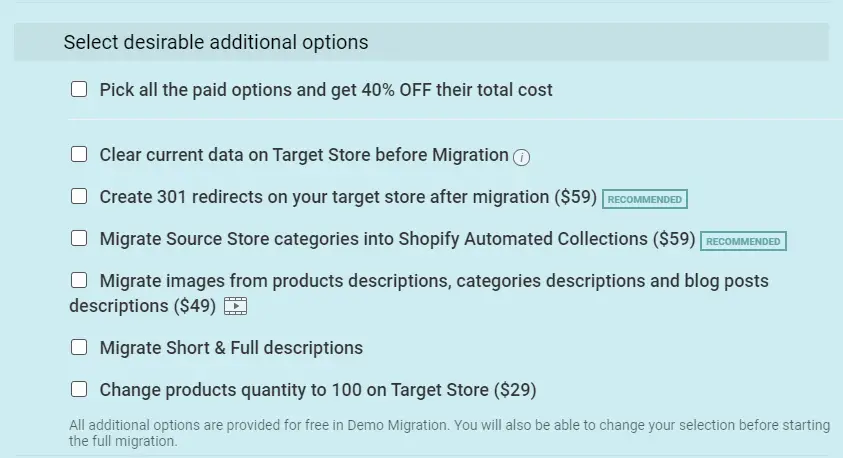 Data Mapping
To maintain the connections between your Wix stores and order statuses, link them to their Shopify counterparts.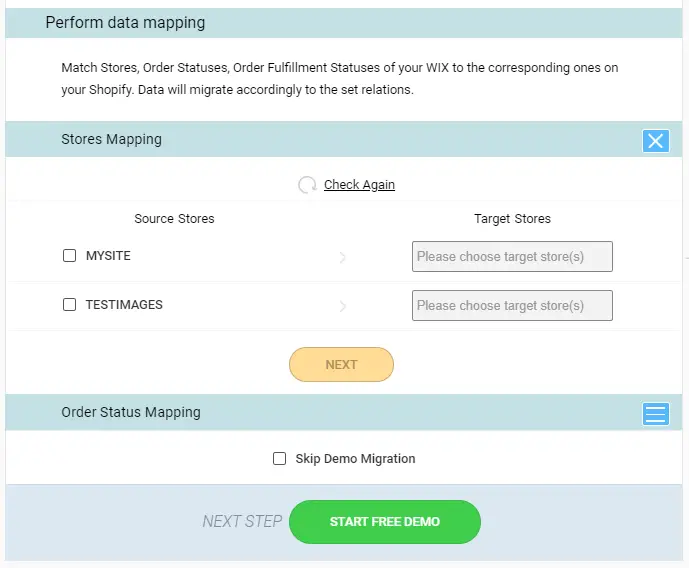 Perform a Transfer Test
Download the free demo to see how the Cart2Cart service and the Shopify platform work together. The technology will transfer a small amount of data for free in just 15 minutes. So you have nothing to lose.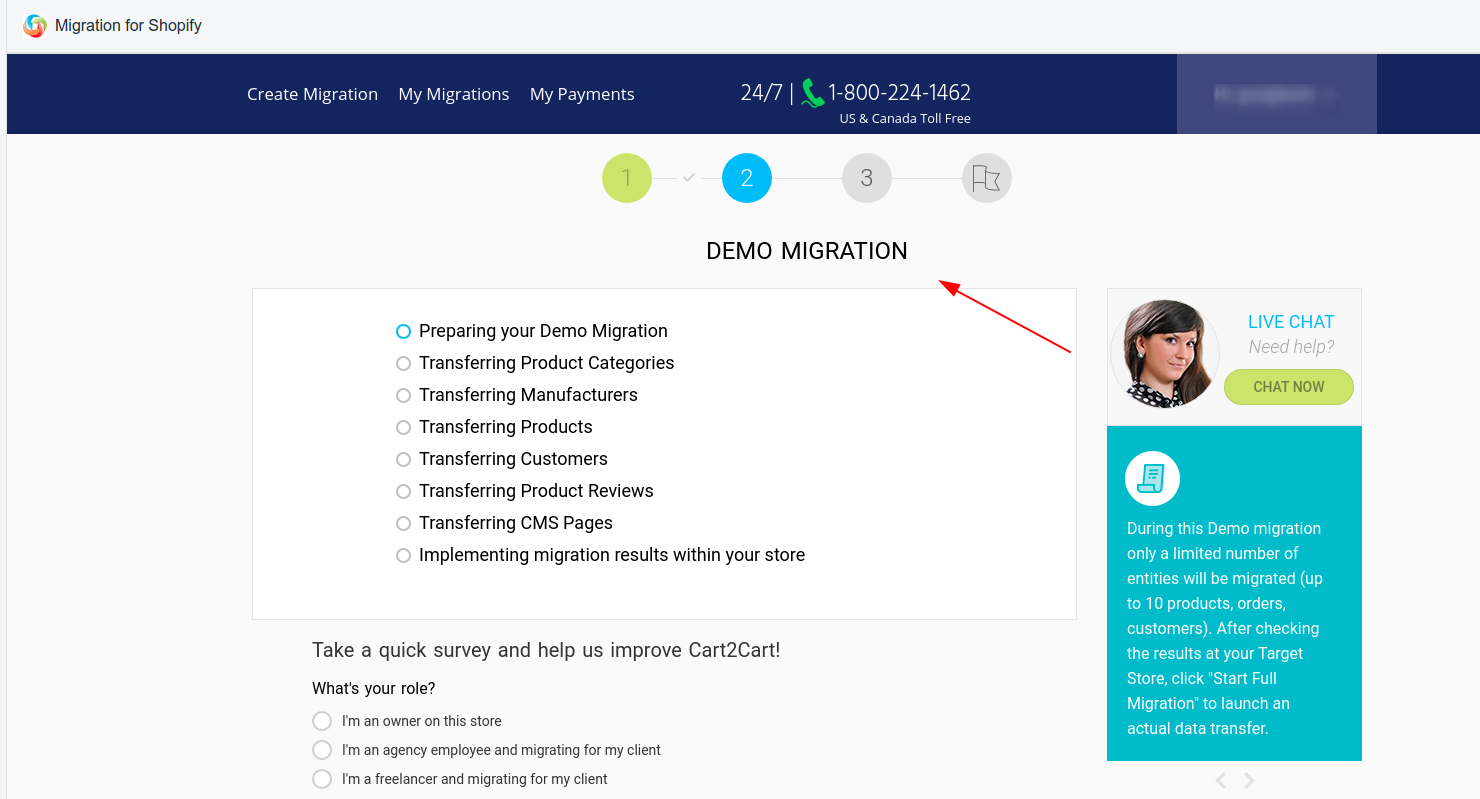 Start the Whole Transition
Examine the data to ensure that everything is in its proper place. After that, you can begin exporting your business from Wix to Shopify using the complete migration option. It doesn't need any human interaction, so you can focus on building your business while we handle your eCommerce data.
Read: How to choose an open-source B2B eCommerce platform
Frequently Asked Questions about Converting from Wix to Shopify
Is it possible to move my Wix domain to Shopify?
Yes. Simply go to the Online Store menu and select Domains. Next, select the required domain, then hit the Transfer Domain button to confirm the change. Your Wix domain will be available to transfer once it has been finished.
Is it possible to integrate Shopify with Wix?
Yes, you may use the Shopify Buy Button to do this. As a result, you'll be able to sell Wix items using Shopify's enhanced capabilities and payment mechanism.
Is it possible to convert from Wix to Shopify?
Certainly, using the Cart2Cart service, you can effortlessly migrate your Wix database (items, customers, and orders) to Shopify. The relocation procedure is completely safe, quick, and painless. Furthermore, while your Wix data are transferred to Shopify, you may keep selling.
Putting It All Together
So, you're ready to go! Once you've migrated to Shopify, you can use a wide range of features and plugins to improve the SEO rankings of your store and increase visibility. One way to do it is to add an SEO blog for Shopify using Drop In Blog. A blog that is easily customizable, and allows you to embed products into blog posts to achieve higher conversions and avoid the trouble of self-hosting.
You now understand how to finish the task swiftly and effectively. Furthermore, an automated conversion is a great option for those looking to save money and effort on eCommerce re-platforming.
---
If you like the content, we would appreciate your support by buying us a coffee. Thank you so much for your visit and support.