In 2021, around 2.14 billion people bought goods and services online. That means around 27% of the world population preferred to shop online. With the growth in present technological innovations, this number is only going to rise.
While we are experiencing a change in our retail shopping due to the entry of e-commerce, the e-commerce industry itself is transforming at a rapid pace. The competition to get more customers, increase sales or divert more traffic has led to many new trends appearing in the market.
Read: How to Migrate from WiX to Shopify: Website Transferring Tips [2022]
Let's take a look at the top 8 trends that will shape the e-commerce industry in the coming future.
AI-enabled Chatbots
A chatbot is an AI-based software that is designed to act like a customer service provider. Just like a salesperson helps you in making a purchase decision in a physical store, chatbots are programmed to do the same, but in an online store. They will ask you questions and analyze your demands to find the best results.
Some profitable uses that chatbots offer to e-commerce businesses are:
Swift query resolutions

Personalized experiences for each customer

24/7 customer support service

Lead generation
E-commerce websites are utilizing these chatbot apps to increase their revenue. For example, suppose you have a small Shopify store online. What if an AI chatbot could greet people on your store's page? Wouldn't it refine your customer service experience?
Read: Best messaging apps for iOS
Chatbots can simplify the customer service of your online store. 2022 will witness a growing demand for chatbots in e-commerce businesses. If you have a business on Shopify, you must look for the best Shopify chatbot to take your online business ahead of others.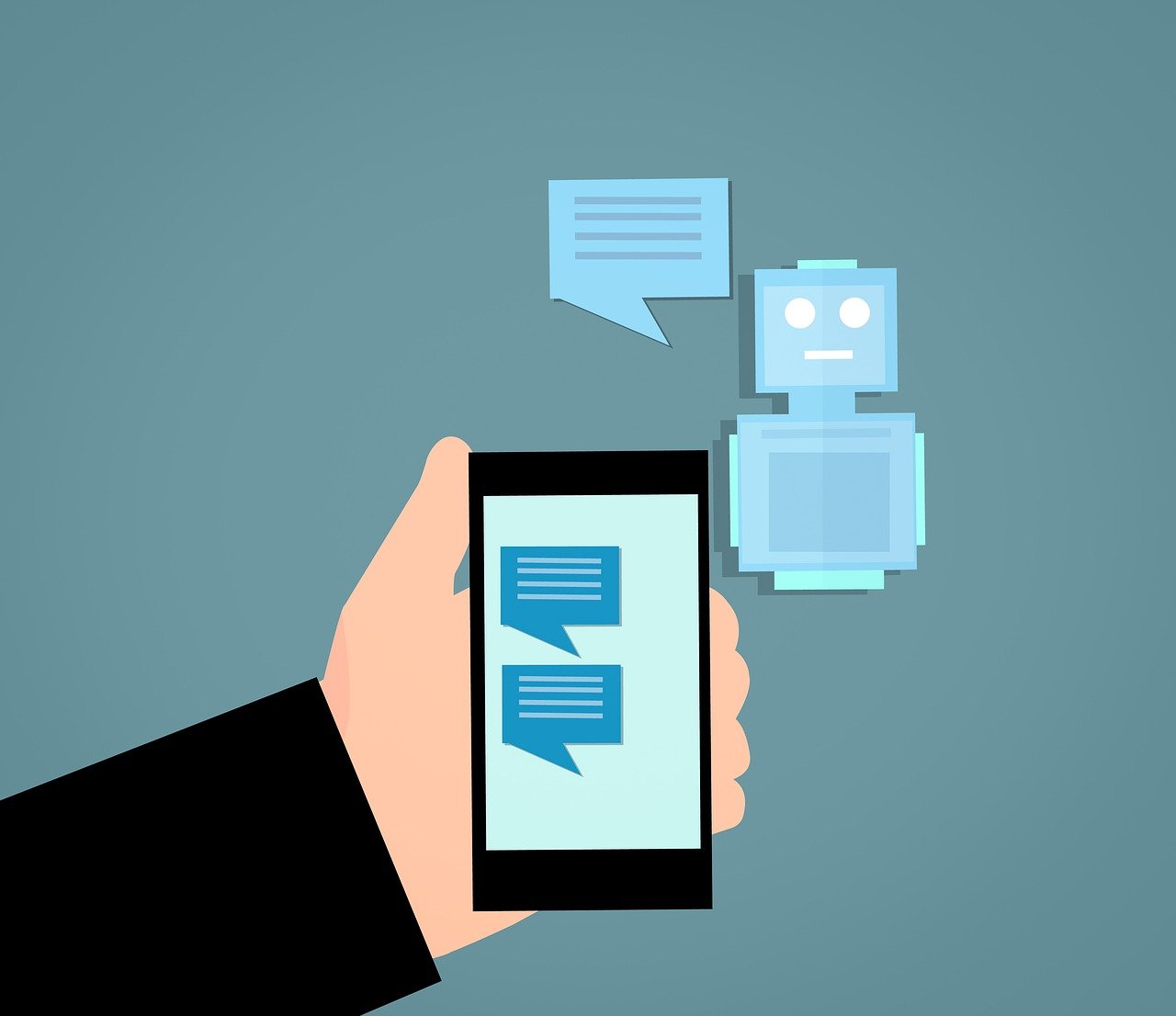 Source: pixabay
New Payment Options
There has been a rise in online payment options. E-commerce businesses have also joined the wagon. We have UPI, wallets, cards and even cash deliveries. The most recent payment option to enter the e-commerce market is cryptocurrency.
While it is not a widely used option right now, the future seems bright for a crypto rise. Several e-commerce businesses are also offering interest-free EMI options and "shop now, pay later" services for their buyers.
To persist in this competitive market, you will have to provide quick and diverse payment methods to your customers. For example, you cannot bear to lose on international clients, just because you are unable to provide appropriate payment services to them.
Read: Best android messaging apps
Delivery Drones
The future of e-commerce is not only bright on your computer but even outside of it. Brands like Amazon have been testing delivery drones rapidly. The day is not far when you will receive your deliveries by a drone hovering over your house.
Some advantages of delivery drones are:
Faster delivery

Eliminating human failures like wrong delivery or late delivery

Accident reductions

Saving on vehicular emissions
The pandemic led to a rise in the use of delivery drones. Many food and medical companies used them for contactless deliveries in lockdown areas.
AI-based Hyper Personalisation
The most trending element to look out for in the e-commerce zone is AI-based services. Virtual stores are increasingly using smart shop windows. These windows are specially designed using artificial intelligence. They help in personalizing the shopping experience of each individual shopper differently.
For example, a smart window suggests to you what jewelry can compliment the dress you are buying. It also makes other recommendations based on your past purchases. It even customizes your search result based on customer behavioral research.
Read: Artificial Intelligence in Marketing
Omnichannel Experience
An omnichannel experience means connecting all platforms where you can sell your products. Omnichannel experience is on the rise because customers are consuming data from different sources. This means that they may want to buy a t-shirt on Instagram, in a physical store or even through a WhatsApp message.
This suggests that businesses have to connect their physical and online stores. But in addition to this, they must also integrate social media and other relevant channels into it. You will have to strive to provide the same incredible customer experience on all your selling platforms.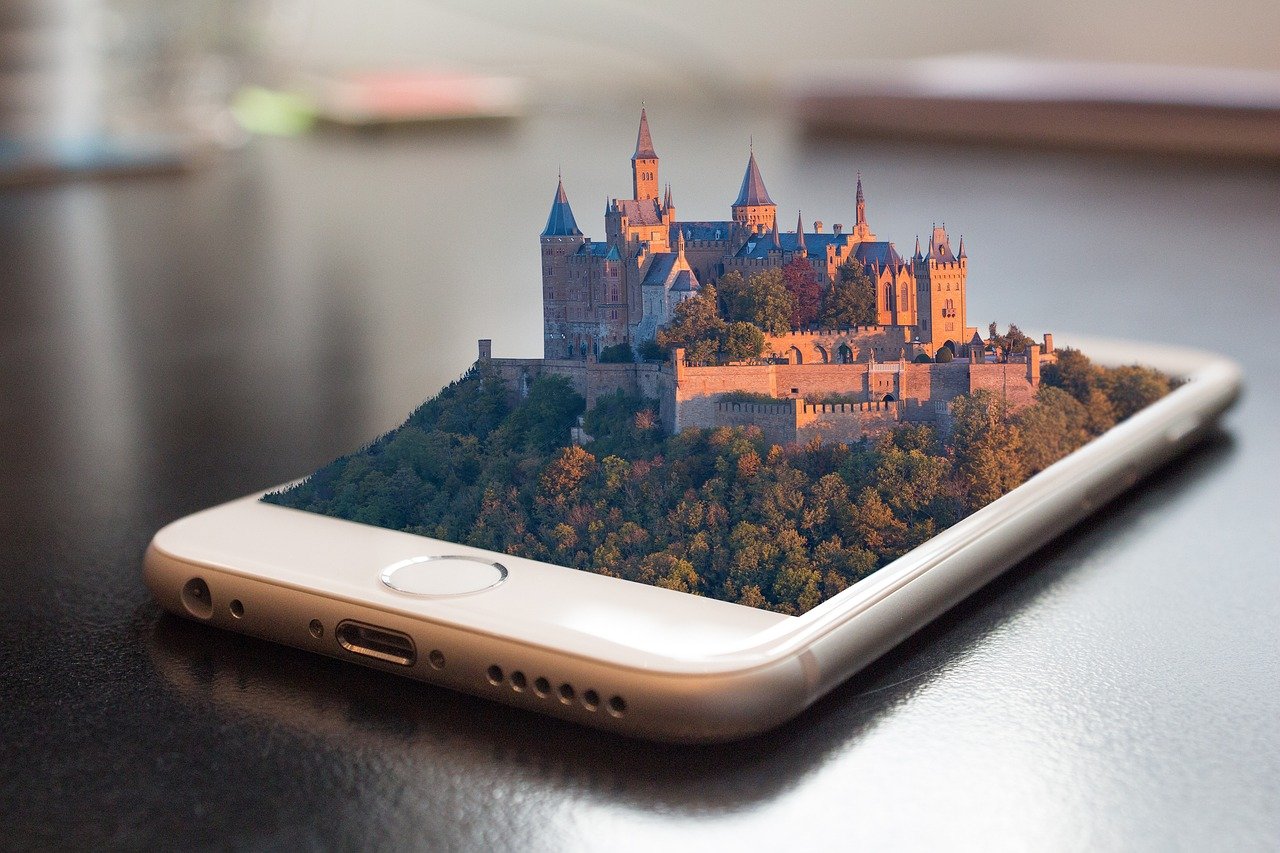 Source: pixabay
Rise of AR and VR
This trend has already shown great results for online businesses. Have you tried those spectacles on a website that helps you see those frames on your face in real-time? Well, that is what virtual reality is all about.
On the other hand, you must have tried the IKEA's feature where it shows you how your purchased furniture will look in your home. This is augmented reality. It combines your online and offline experience to deliver you the best results.
AR and VR together are reshaping online shopping for customers. These trends can also be used as a marketing tool to attract more customers to your e-commerce website.
Visual and Voice Searches
A survey done on a large population asserted that, around 71℅ of the people preferred to use voice assistants to search for something. This increase in the use of virtual assistants like Alexa and Siri, has caused voice searches to become a cool trend to hop upon. Companies must capitalize on it for faster growth.
We all have spent hours of our time searching for a dress that we saw an Instagram influencer wearing. With techniques like visual search, we can save our time and find exact results in minutes. This trend is here to stay and e-commerce will be its largest benefactor.
Brands can partner with Google lens and other such service providers to get the best out of this trend.
Read: How to Optimize a Website for Voice Search
Sustainability
People are becoming increasingly conscious of the environmental impact of their purchases. Online stores will also have to integrate sustainability components within themselves. The use of plastic packaging must be eliminated.
E-commerce websites must also accept social responsibility and donate to causes and NGOs. When users know that a part of their money will be used for a just cause they are willing to associate more often with your online brand. This also leads to customer retention.
Conclusion
The future of e-commerce will keep evolving with more trends joining in. To stay in the competition, online businesses will have to adapt to the changing trends. All this without compromising on their product and service quality.
Engaging customers is the biggest game-changer for an online store. All the trends mentioned in this blog will help you with it.
---
If you like the content, we would appreciate your support by buying us a coffee. Thank you so much for your visit and support.