Saving your Facebook photos can be done thanks to a feature that allows you to copy all your information and save them or transfer them to another service. You can request your publications, photos, videos, stories, messages and search history, as well as copy your comments, likes and reactions in other publications on the social network. The function can be accessed through the application for Android and iPhone ( iOS ) and, after the copy is requested and created, you can download the files on your smartphone.
In the tutorial below, you will learn how to download photos from Facebook by accessing the function which requests a copy of the photo and video files that you have published on the social network. You can request all your data, from the time you created your Facebook account, or define a date range to download your information. You will also be able to save facebook videos to phone or a computer.
How to download all Facebook photos on mobile
Step 1. Open Facebook and go to the application menu, represented by the three dashes on the upper right corner of the screen. Then, scroll down until you see the option "Settings and privacy". Tap on it and then on "Settings".
Read: Best interior design apps for Android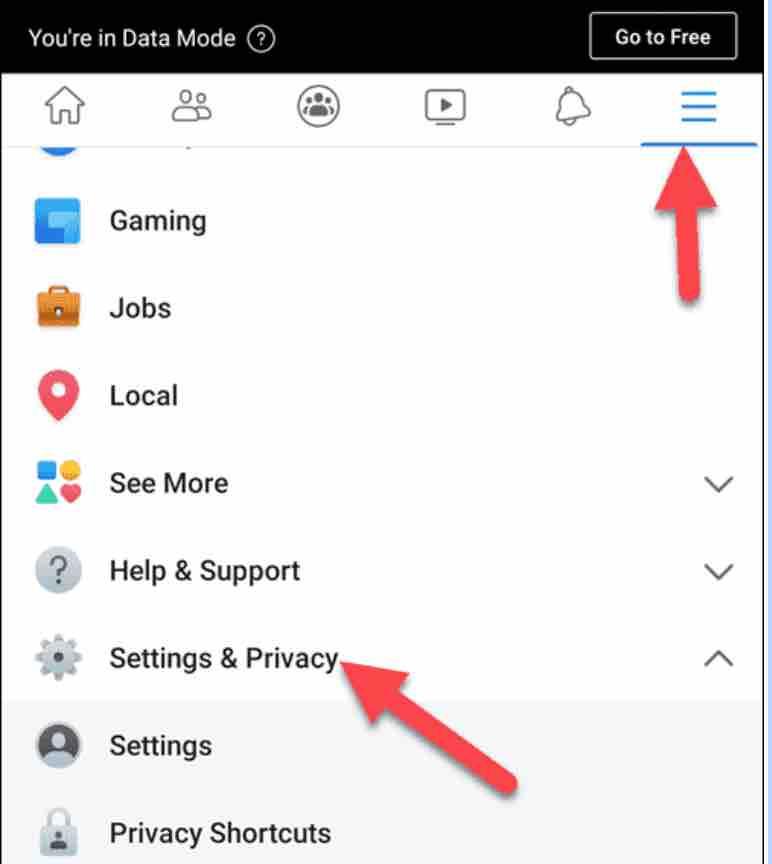 Step 2. Slide the screen down again to the section called "Your information on Facebook", and tap on "Download your information" to request a copy of your photos and videos.

Download facebook videos | Download facebook photos
Step 3. On the next page, tap on "Deselect all" and check only the "Photos and videos" tab. If you want to download other information, slide the screen down and check the tabs you want to save.
Step 4. At the bottom of the page, you can select a date range or you can choose to copy all the information saved in your profile since its creation. It is possible to indicate the file format, which can vary between HTML or JSON, and also define the quality of the images and videos, which can be of high quality, medium or low. When finished, tap on "Create File".
Save facebook photos
Step 5. A copy will be created for you and, once available, you will be able to save your Facebook photos and videos. As soon as your copy is no longer "Pending", you will receive a notification. Tap on it and then on "Download".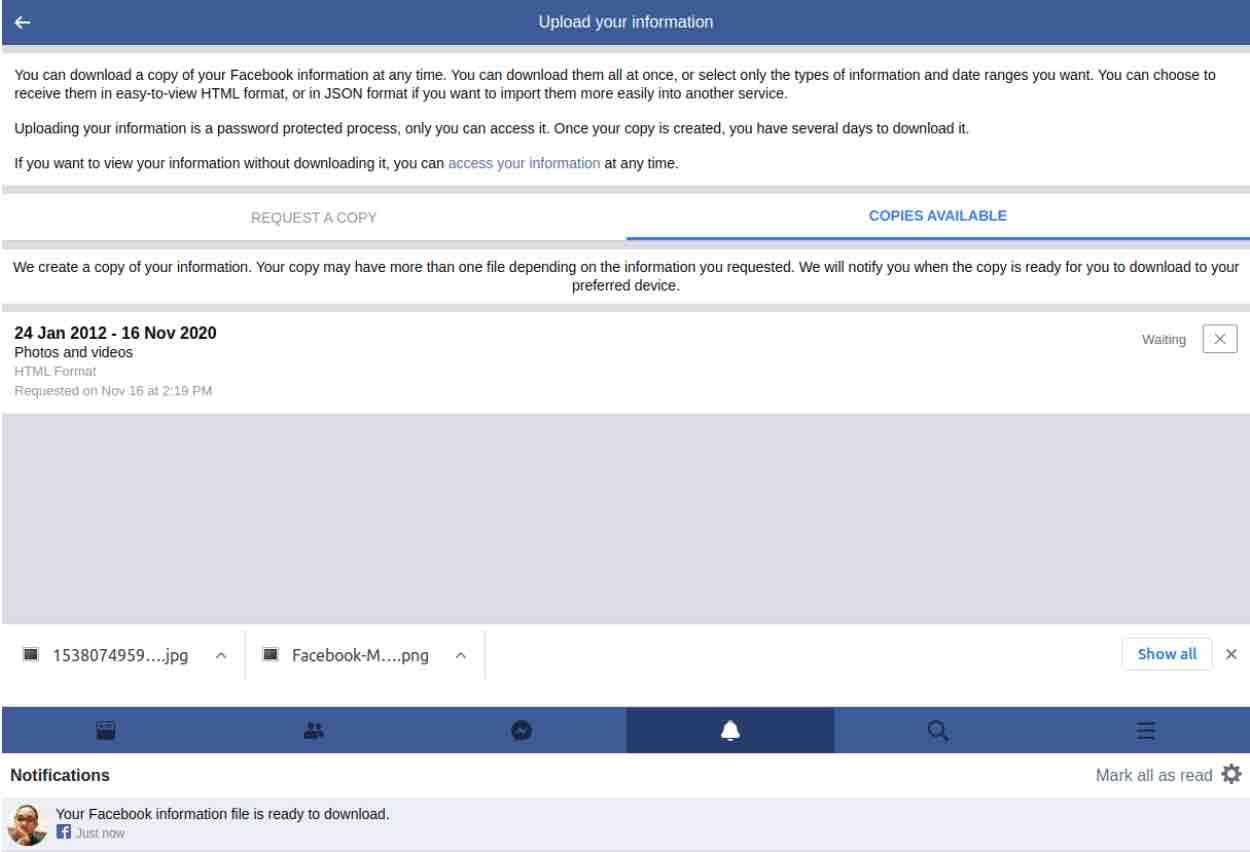 Step 6. You will be redirected to a new Facebook page, and you must confirm your password to proceed with the download of your files. Enter your password in the indicated location and tap on "Continue".
Read: Best Free online photo editing software
Step 7. The download will be performed and, to open the files, tap on "Open". Then, tap on "extract" to be able to view the documents. They will be saved in a new folder on your phone and your photos can be seen there.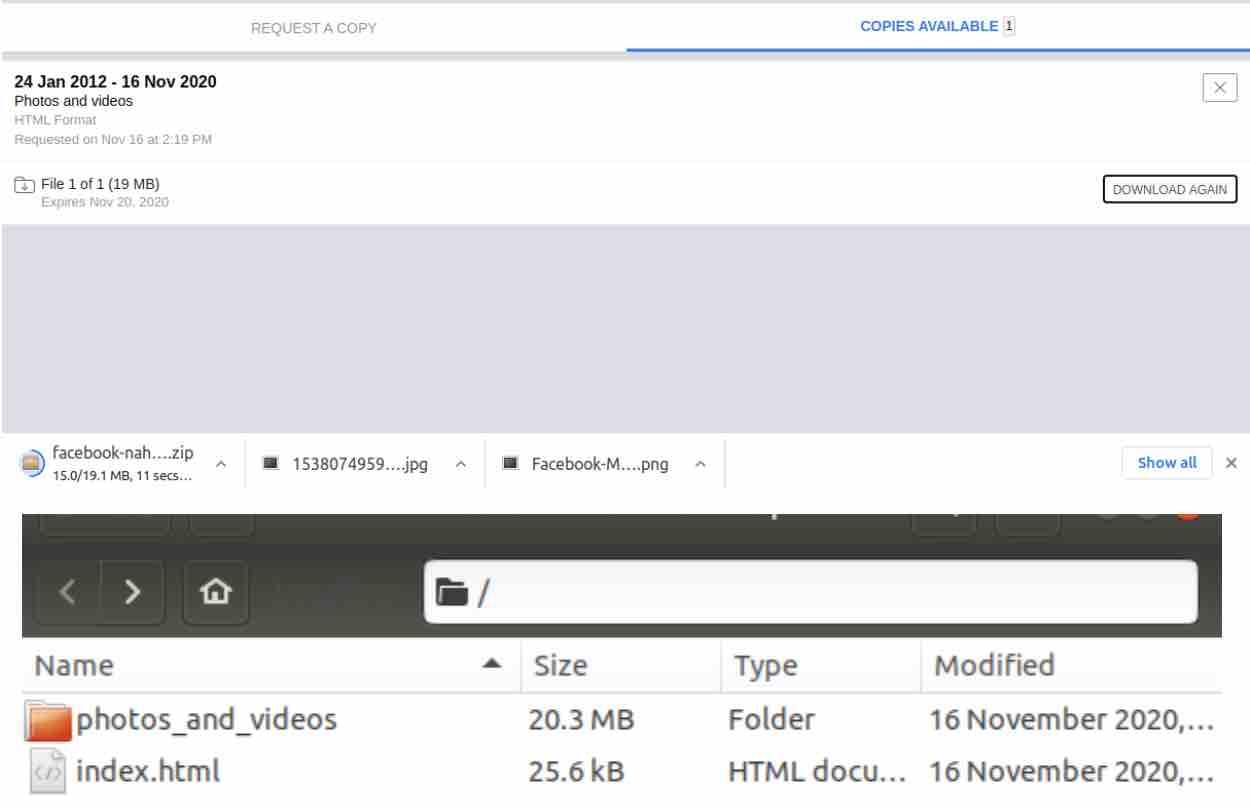 ---
If you like the content, we would appreciate your support by buying us a coffee. Thank you so much for your visit and support.