Do you need to run Microsoft Word on your Ubuntu system ? Not sure how to configure it? This guide will help you work on Office Word documents while using Ubuntu.
UNOFFICIAL-WEBAPP-OFFICE
For those looking to get started with Microsoft Word on Ubuntu, the best way to do it is with the " unofficial-webapp-office " package . It is a simple web container that offers the online versions of Microsoft Office to Linux users.
Currently, Word can be used on Ubuntu with the help of Snap packages, which are compatible with about 75% of Ubuntu operating systems. As a result, getting Microsoft's famous word processor to work is straightforward.
To begin the installation of Word on your Linux PC, open a terminal window and follow the Snap instructions below.
INSTALL SNAP
The installation of the Snap package for Word starts by enabling the Snapd runtime.
Into your terminal type in the command below:
sudo apt install snapd
Now you will be able to install Word with the following installation command:
sudo snap install unofficial-webapp-office

Word on Linux/Ubuntu installation
With the " Unofficial-webapp-office " application installed, proceed to the next section to learn how to use Word on Ubuntu. In case you have an issue with this office suite software itself, You can also repair word.
Read: How to stop data collection by Microsoft on Windows 10
Using WORD
Follow the step-by-step instructions below to get access to Microsoft Word.
Open the Activities menu on your Ubuntu desktop.

Type in " Word" in the search box .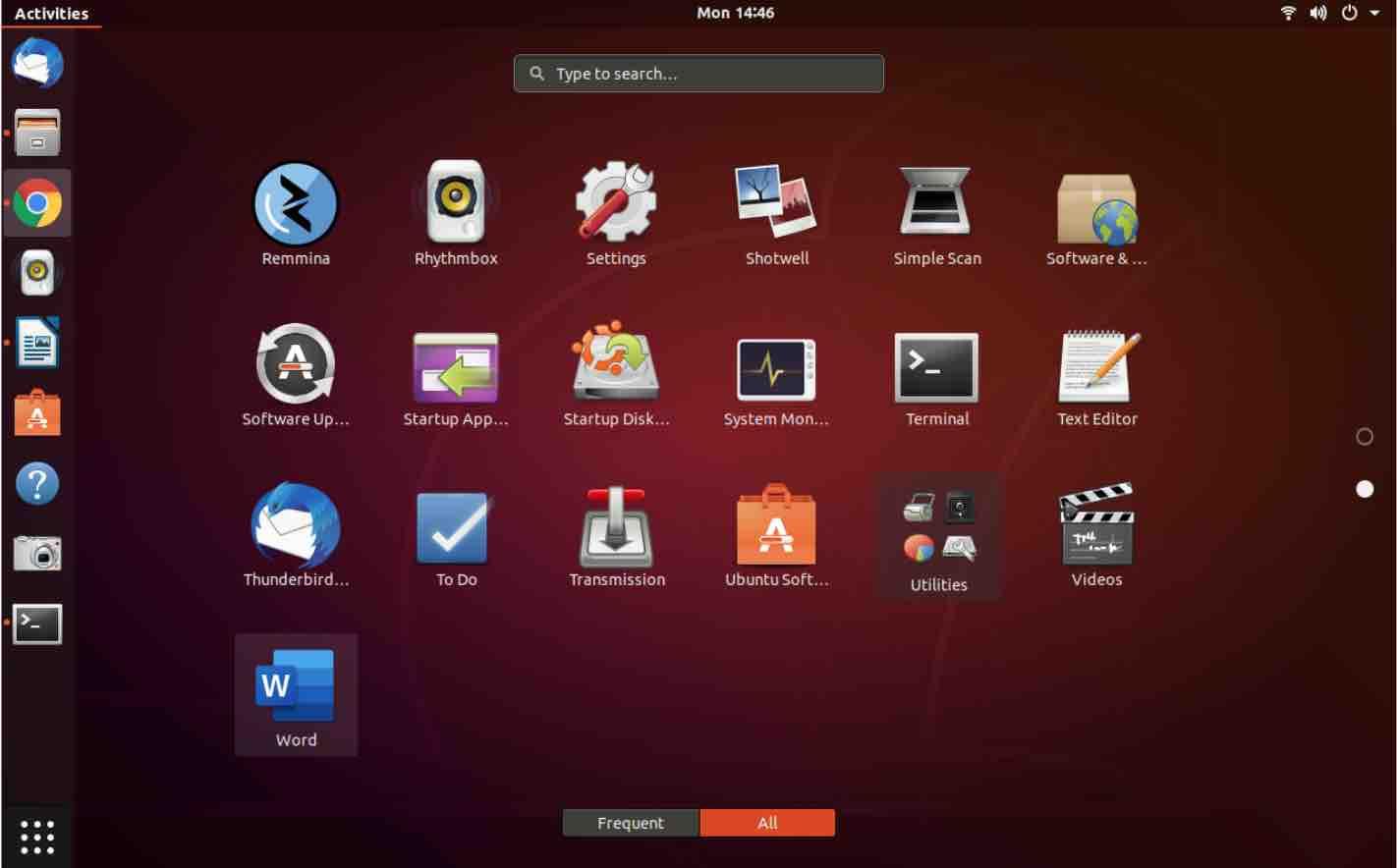 When Word starts, you will not be presented with the word processor user interface. Instead, you will see a Microsoft " Sign in" page.
Use the user interface and sign in to your Microsoft account. If you don't have an MS account, click the " Create One" button .
When you log into the application, you will see the Microsoft Word user interface. From here, click the " New blank document" button to start typing.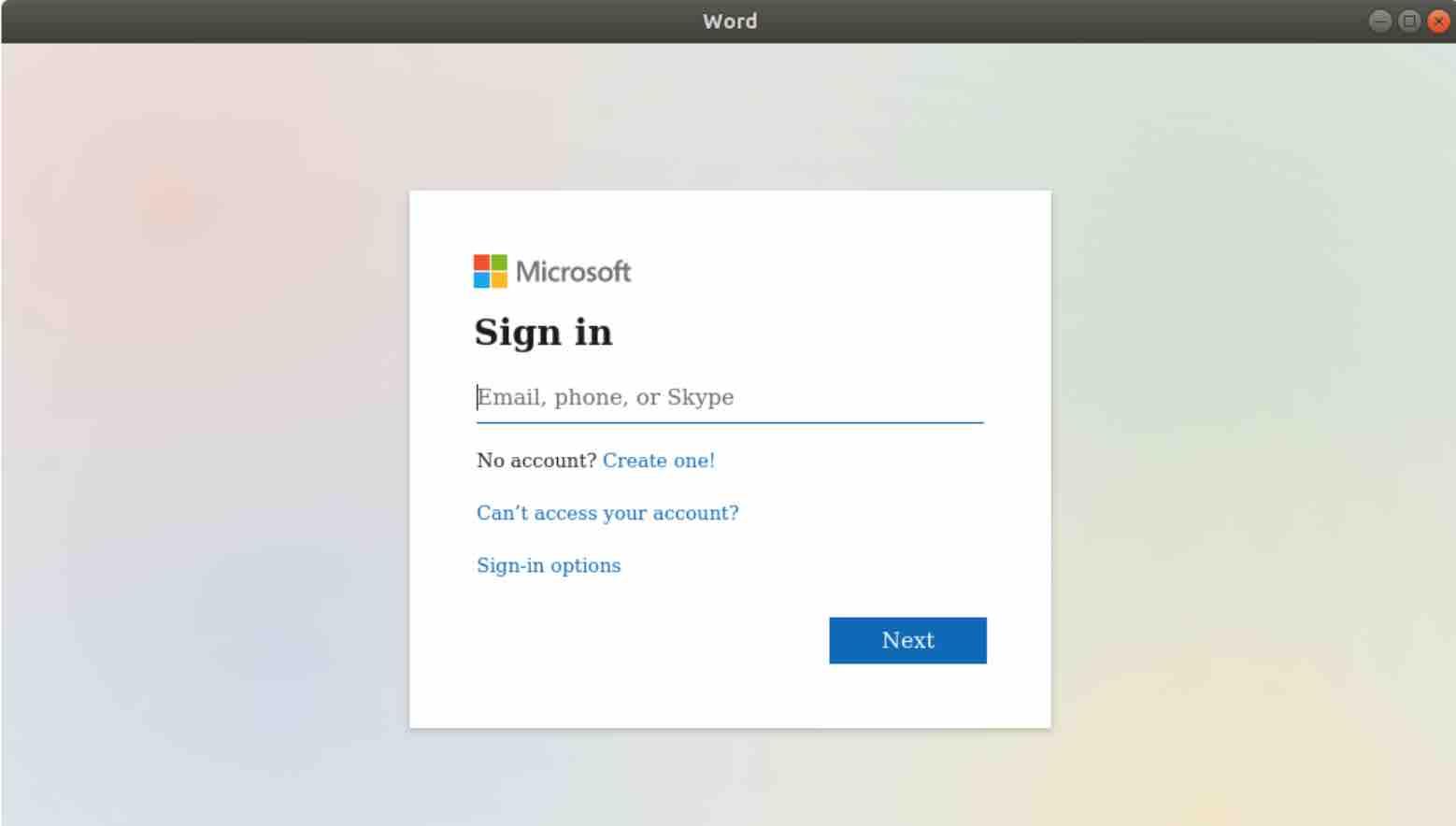 Word for Ubuntu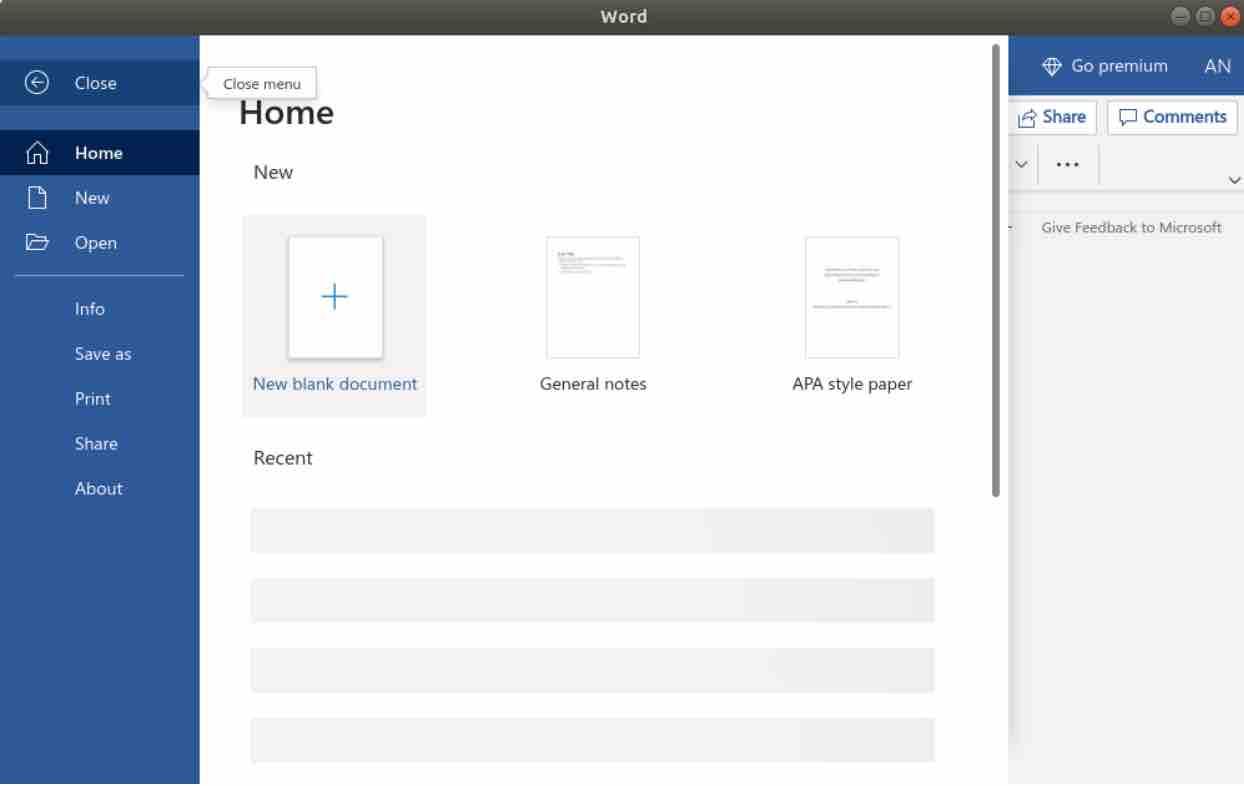 ---
If you like the content, we would appreciate your support by buying us a coffee. Thank you so much for your visit and support.