Need to use Microsoft Word on your Ubuntu setup, but feeling lost on how to set it up? No sweat! This guide's got you covered, so you can work on those Office Word docs like a pro, even on Ubuntu.

UNOFFICIAL-WEBAPP-OFFICE
For anyone ready to dive into using Microsoft Word on Ubuntu, the "unofficial-webapp-office" package is the way to go. It's a simple web container that lets Linux users access the online versions of Microsoft Office.
These days, getting Word up and running on Ubuntu is a breeze thanks to Snap packages, which work on around 75% of Ubuntu systems. So, no worries there.
To get Word on your Linux machine, just open a terminal window and follow the Snap installation instructions below. Easy peasy!
Read: How to Install Microsoft Office on Ubuntu 22.04
INSTALL SNAP
Getting the Snap package for Word installed starts with enabling the Snapd runtime. To do that, just pop this command into your terminal:
sudo apt install snapd
Now you will be able to install Word with the following installation command:
sudo snap install unofficial-webapp-office

Word on Linux/Ubuntu installation
With the " Unofficial-webapp-office " application installed, proceed to the next section to learn how to use Word on Ubuntu. In case you have an issue with this office suite software itself, You can also repair word.
Read: How to install Snap pack support on Linux
Using WORD
Here's a quick and easy way to get Microsoft Word on your Ubuntu desktop:
Head to the Activities menu.
Type "Word" in the search bar.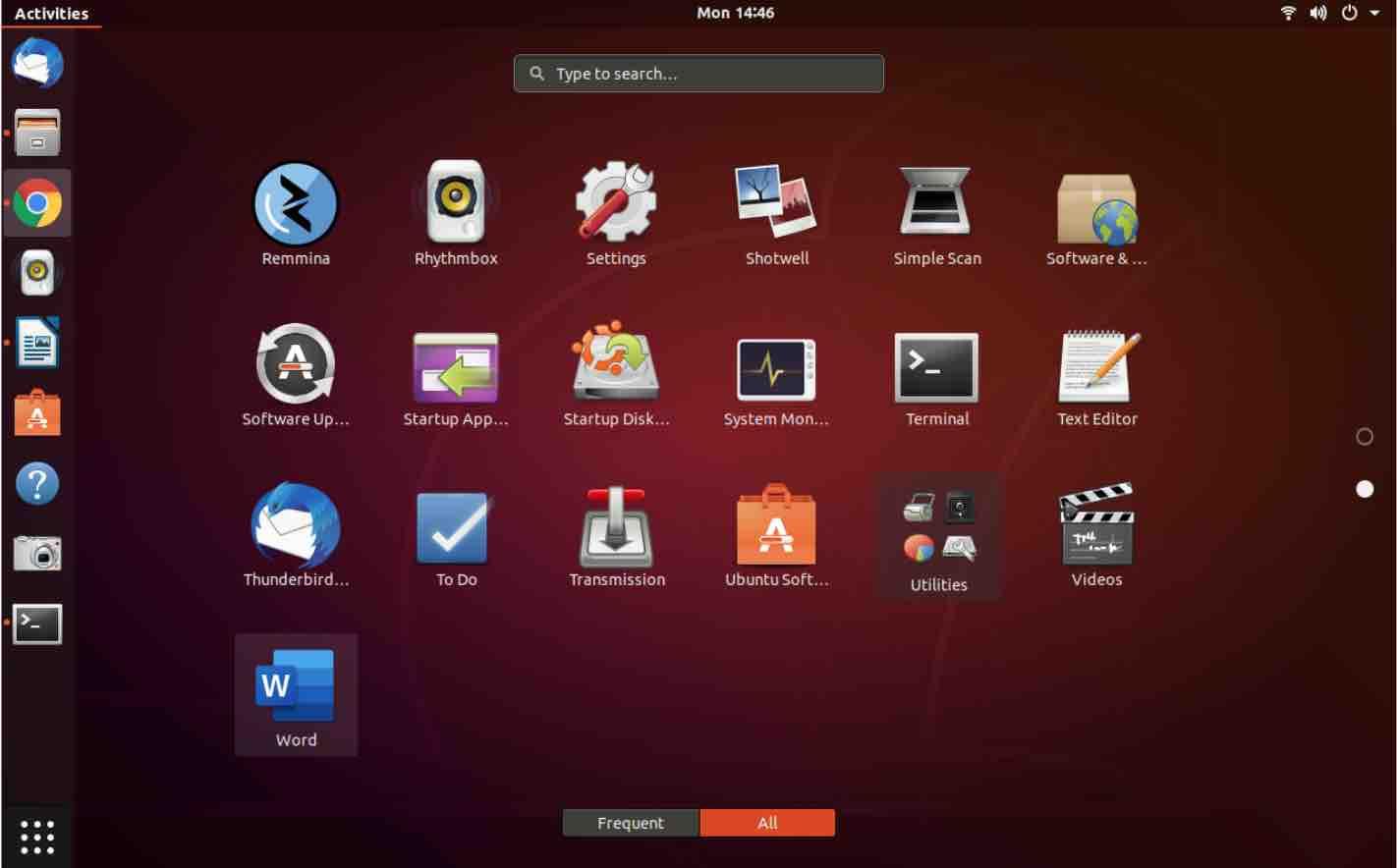 When Word starts up, you'll see a Microsoft "Sign in" page, so use the interface to log into your Microsoft account or create one

Once you're logged in, you'll finally see the Word interface – hit the "New blank document" button and start typing away!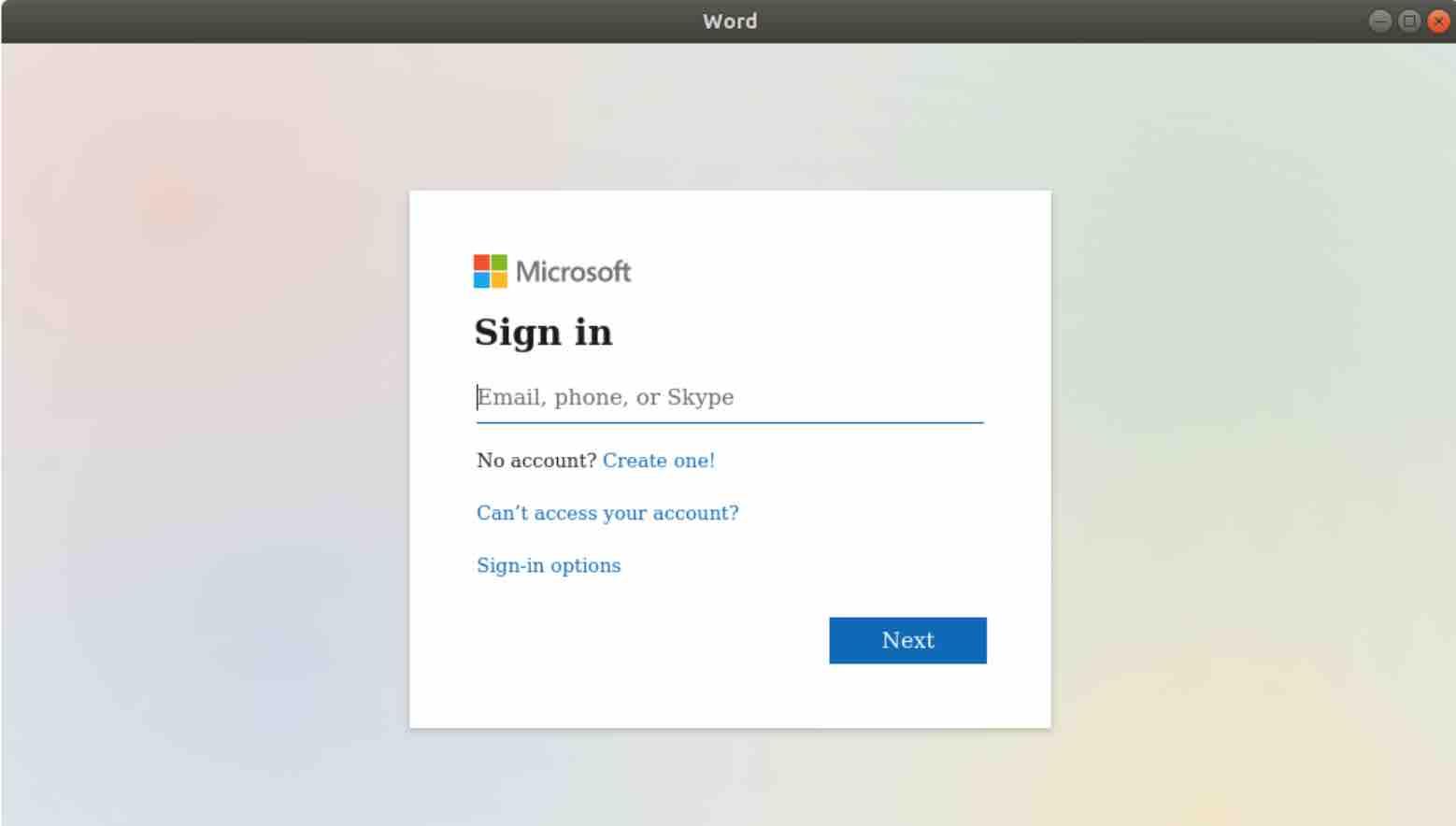 Read: The Best Spreadsheet Software for Linux
Word for Ubuntu
Read: Best free Word alternatives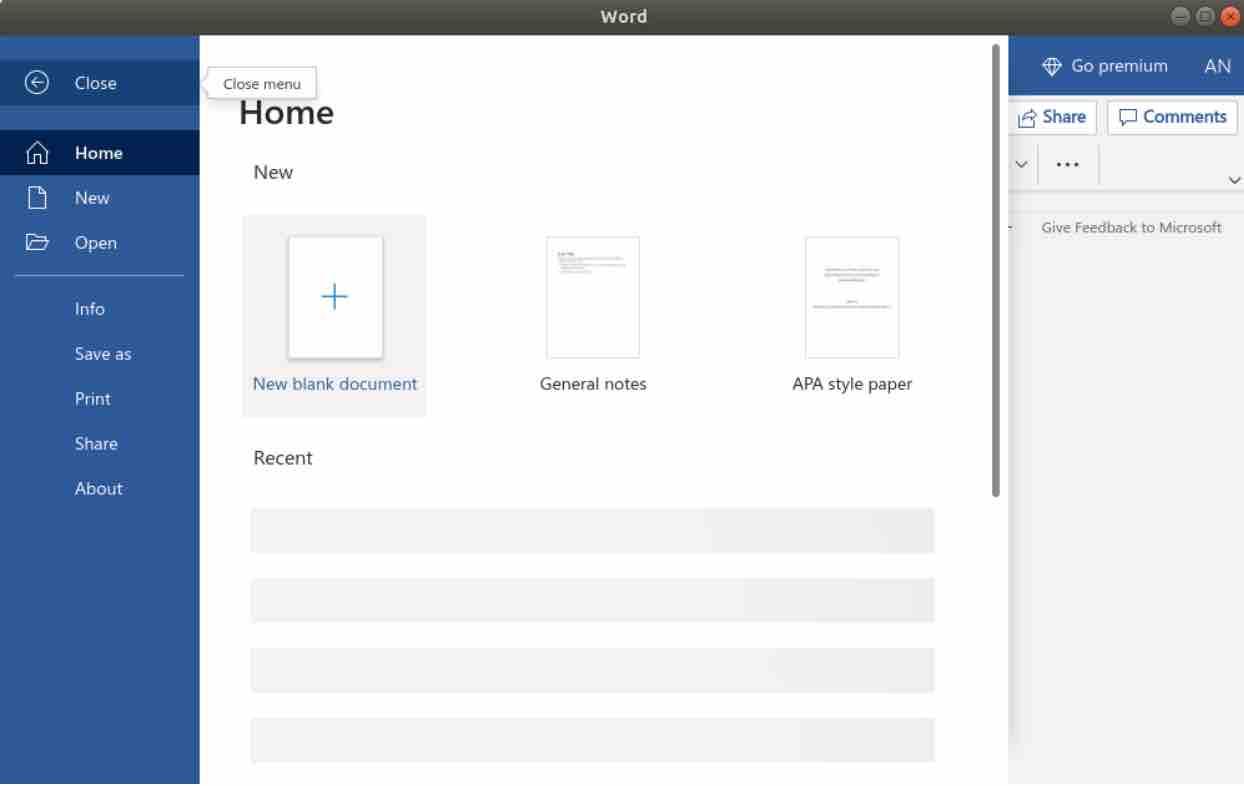 Read: 13 Best Font Manager Tools
Conclusion
So there you have it, folks! Getting Microsoft Word up and running on your Ubuntu system is easier than you thought. With just a few quick steps, you can start typing away on the world's most popular word processor. Whether you need to bang out a quick memo or a lengthy research paper, Word's got you covered. Don't let the fact that you're using Ubuntu hold you back from getting your work done. Give it a shot and see for yourself!
---
If you like the content, we would appreciate your support by buying us a coffee. Thank you so much for your visit and support.