Word is the most widely used word processor in the world. Unfortunately you would need to pay  in order to use it. The good news is that there are many free alternatives to Word. In this article we will go through some of these alternative applications.
This is the name of the free alternative app to Microsoft Word. Sounds confusing, but it isn't. With Microsoft Word Online , MS offers a simplified but free version of Word. Word Online is a cloud-based office application.
You will be able to compose and edit all documents directly on the MS cloud "OneDrive". And it is precisely this feature that makes Microsoft's free Word alternative so exciting! You can work on a document in real time as a team . You do not have to worry about saving and you will be pleased to see that the formatting of Word Online into normal Word documents is completely flawless.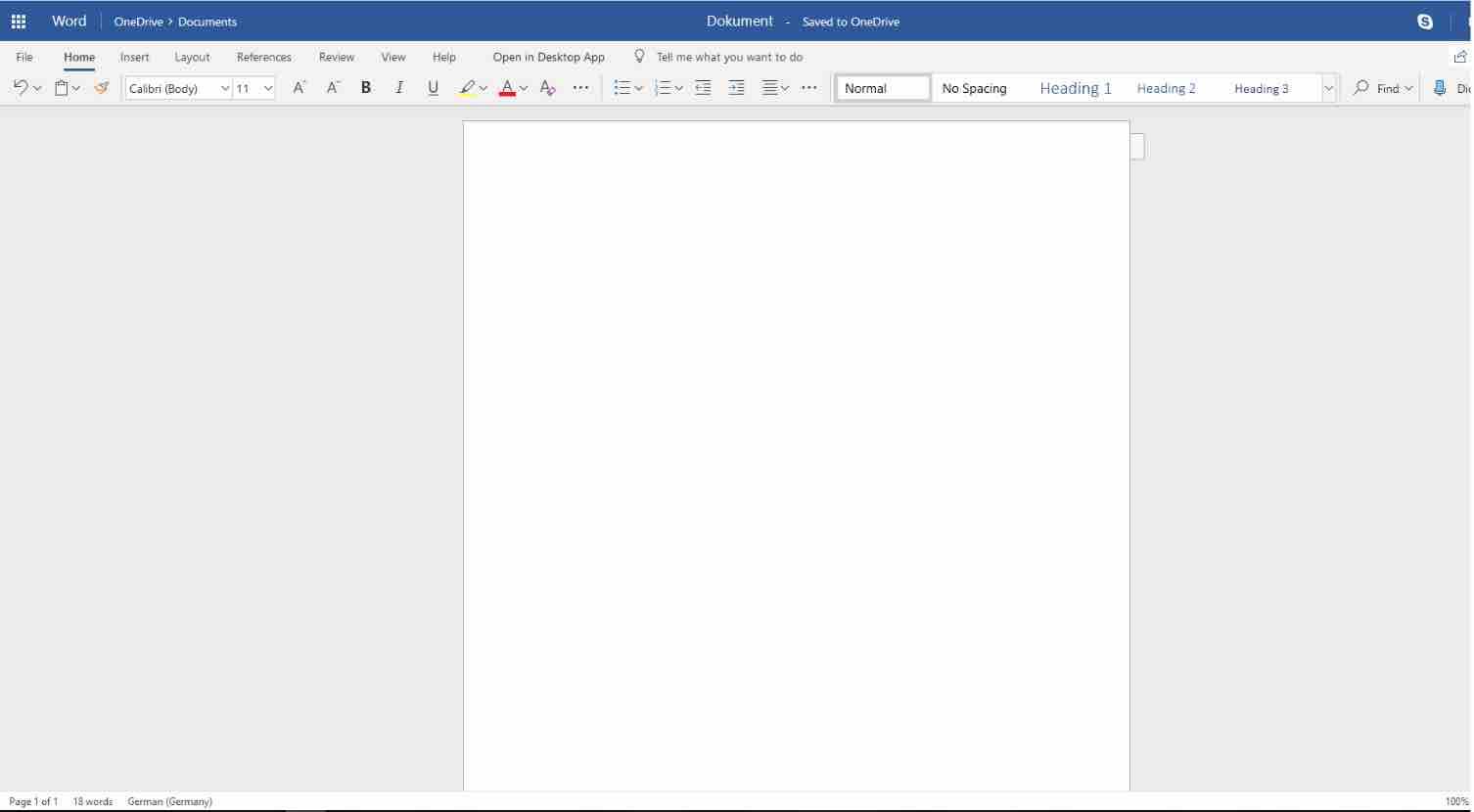 You can still use the online version of Microsoft Office, which is available to everyone as long as you have an Internet connection when you work. You can access your work files from your desktop, even if you left your laptop at home, for example. You can also work together on the same document online and see the tracking of changes in real time. You also no longer have to update since as mentioned above, the online version is always up to date.
Of course, the online version of the Microsoft Office suite has some drawbacks.
It works a little slower than the installable desktop version and it depends on the speed and quality of your Internet connection. Many users are also uncomfortable with the fact that documents are stored on a server and therefore cannot control the security of their data.
There is a security risk related to the Internet connection: if you access Microsoft Office from a public WIFI, the data can be easily accessed by third parties.
Finally, the Microsoft Office online offer also has fewer functions than the traditional Microsoft Office package. The programs are limited to Word, Excel and PowerPoint. If you need more functions, you should look for another alternative to Microsoft Office.
Read: How to use Microsoft Word on Ubuntu
It goes without saying that an Internet giant like Google cannot avoid coming around the corner with an office alternative to Microsoft. It is the creative spirits behind the forefather of all search engines that made Google Docs really successful.
All you need in order to use Google Docs for free is your own Google account. Like Microsoft Word Online, Google Docs is a cloud-based application.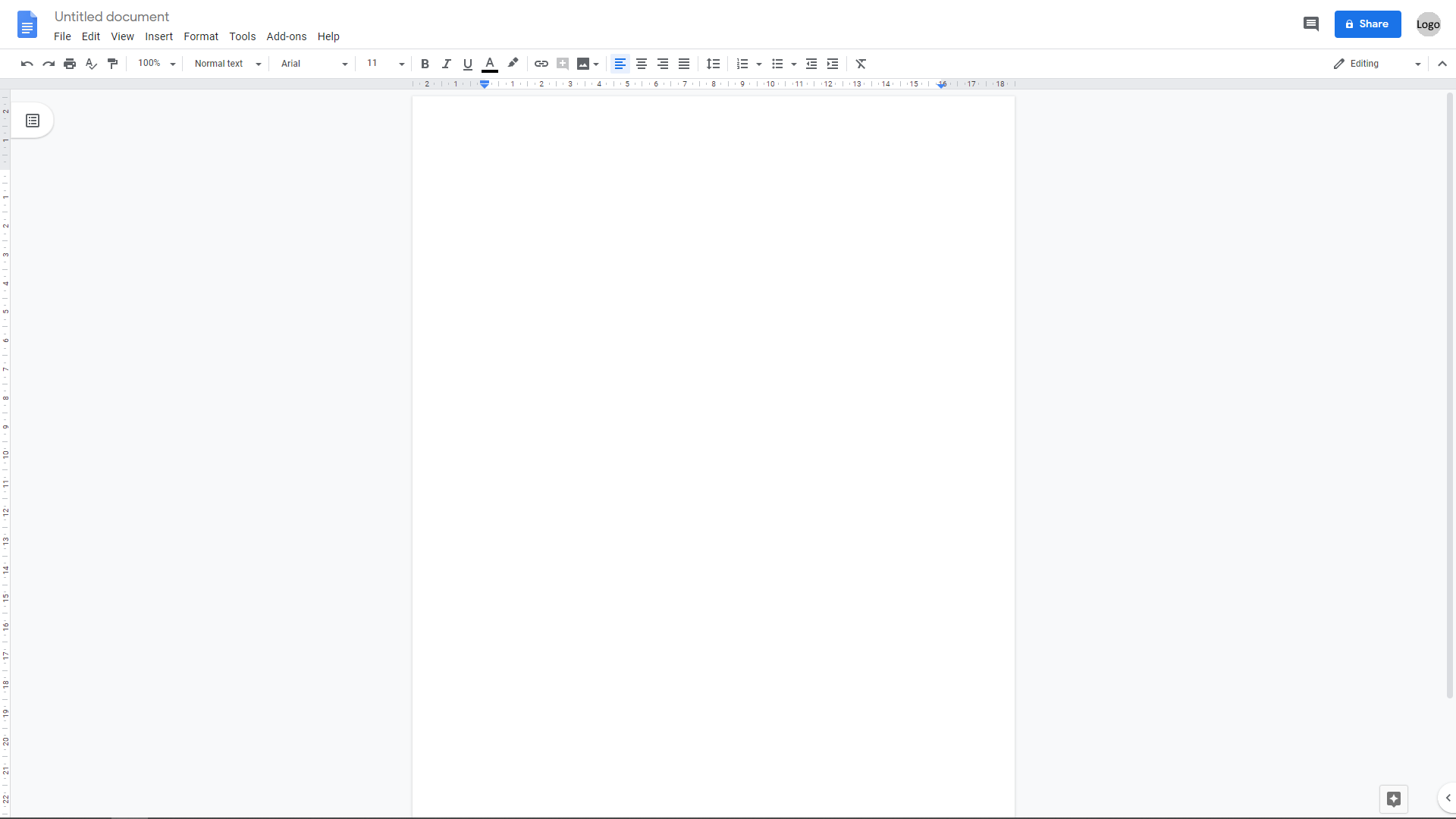 There are many tools available for editing your documents: You can work on a document with your team simultaneously and you do not have to worry about saving it regularly – this happens automatically. The document is saved in your google drive but you can also download it locally in many formats. You would be able also to use voice dictation functionality.
The problem with Google Docs is that it practically forces you to use Google Chrome if you want to take advantage of all the functions. However, If you do not have the Google browser, it will be impossible to open or create new text documents without an internet connection . If you are regular users of Chrome, it will not change your live too much.
On the contrary, if you download it on a tablet or smartphone it will be fully operational even without internet. In fact, on some Android devices it is already installed by default as an app to open this type of files.
Google Docs allows you to synchronize all the data with the cloud so that they are accessible from all our devices.
Read: How to create a modern presentation in Open Office Impress
WPS Office is currently one of the best alternatives to Microsoft's office programs.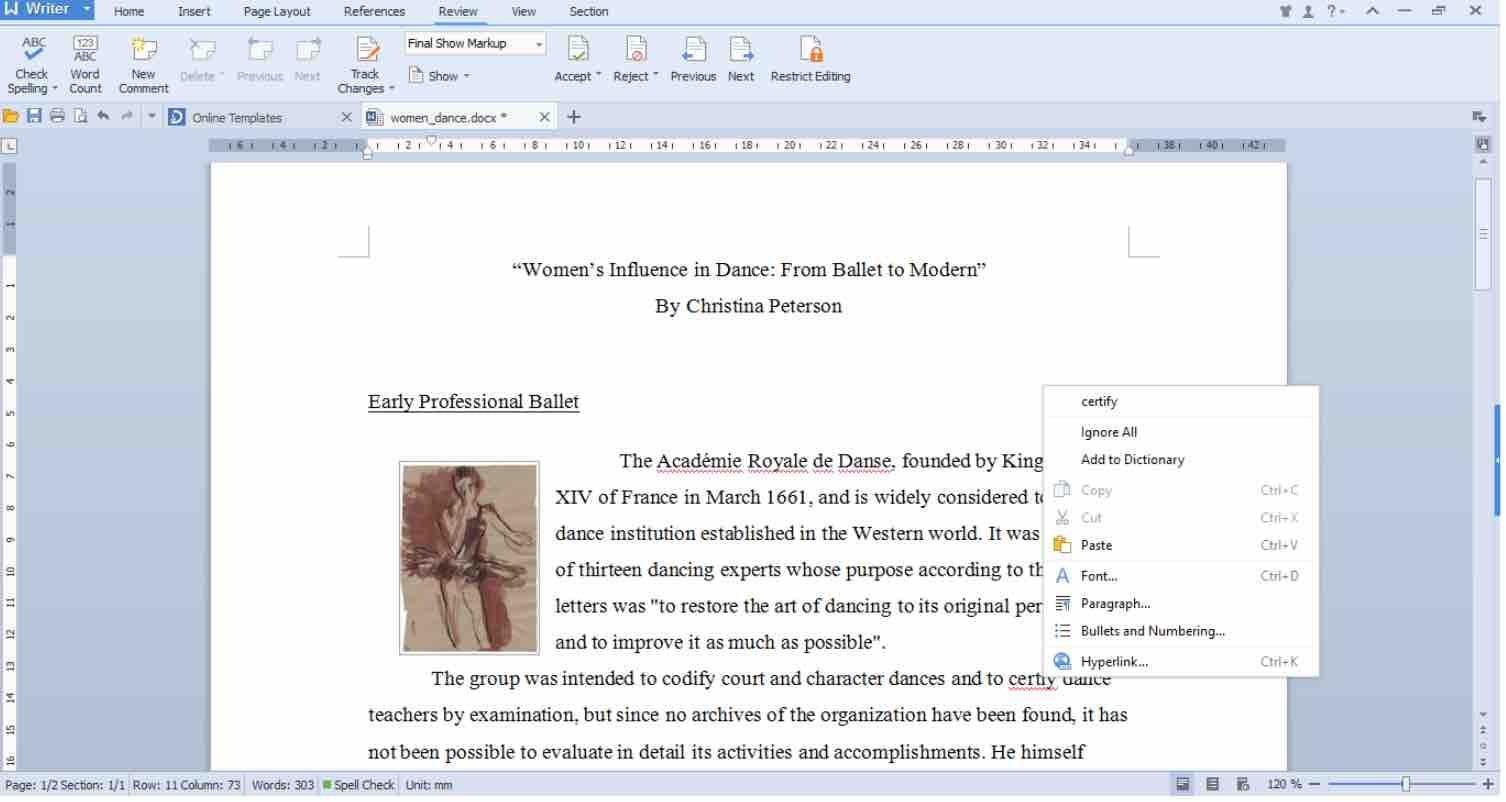 This alternative to Microsoft Office has a word processing, spreadsheet and presentation creation programs. WPS Office is compatible with Microsoft Office formats, and the offer also uses the so-called "ribbon" interface instead of a traditional menu. The WPS Office suite is available on Windows and Linux, as well as iOS and Android mobile operating systems.
WPS looks more like the latest versions of Microsoft Office than OpenOffice and LibreOffice software in its layout, however it remains more flexible than its example.
Users who don't want the ribbon interface can simply change the interface to get classic static menus. Advantages of WPS include the tabs function for easily switching from one document to another, as well as an intuitive paragraph layout function. The eye protection function and the night mode are quite original.
Some users however criticize the software for having to view an advertisement when using functions such as the export of a .pdf document for example. If you do not wish to see these advertisements, you must pay for the program license. The valid regulations for these advertisements constitute in all cases an improvement compared to the previous WPS processes where all printed and exported documents were provided with a watermark.
Read: How to Install Microsoft Office on Ubuntu 22.04
If you have a macOS computer, it is very possible that you have come across Pages . It is Apple's direct counterpart to rival Microsoft Word and Google Docs in text editors.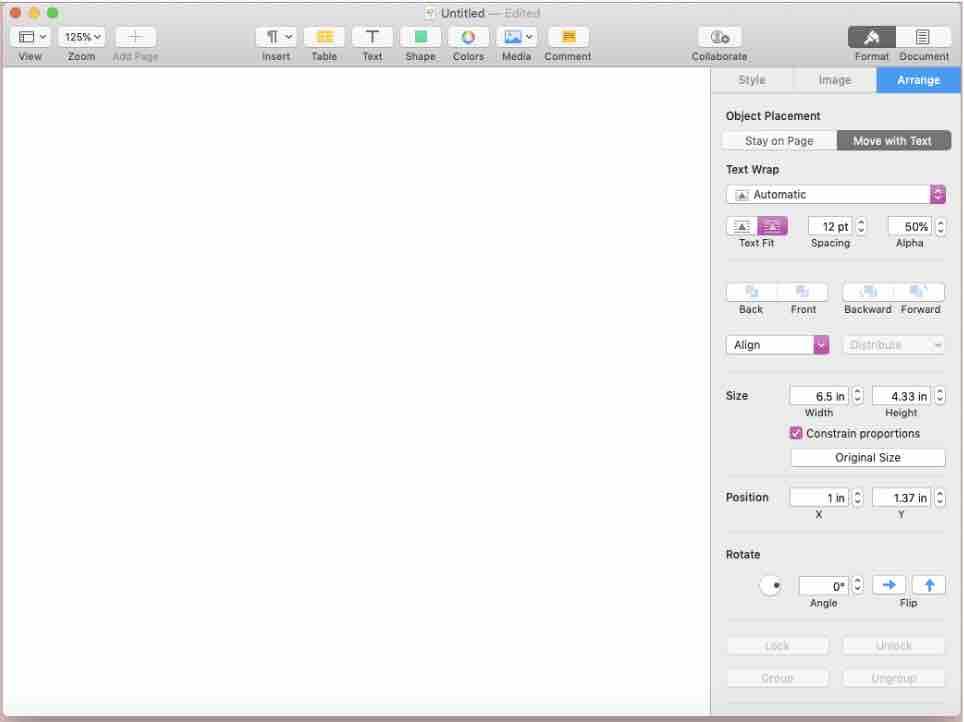 It is widely used within the apple ecosystem because it is completely free when you buy an apple computer and also offers the possibility of installing it on iPhone, iPad and access from any browser on a PC. You don't need an internet connection to use it on any of the devices and it has synchronization through iCloud , Apple's cloud .
LibreOffice is no longer part of OpenOffice since 2010 after being acquired by Oracle. LibreOffice offers " LibreOffice Writer " a really good and above all free alternative to Microsoft Word.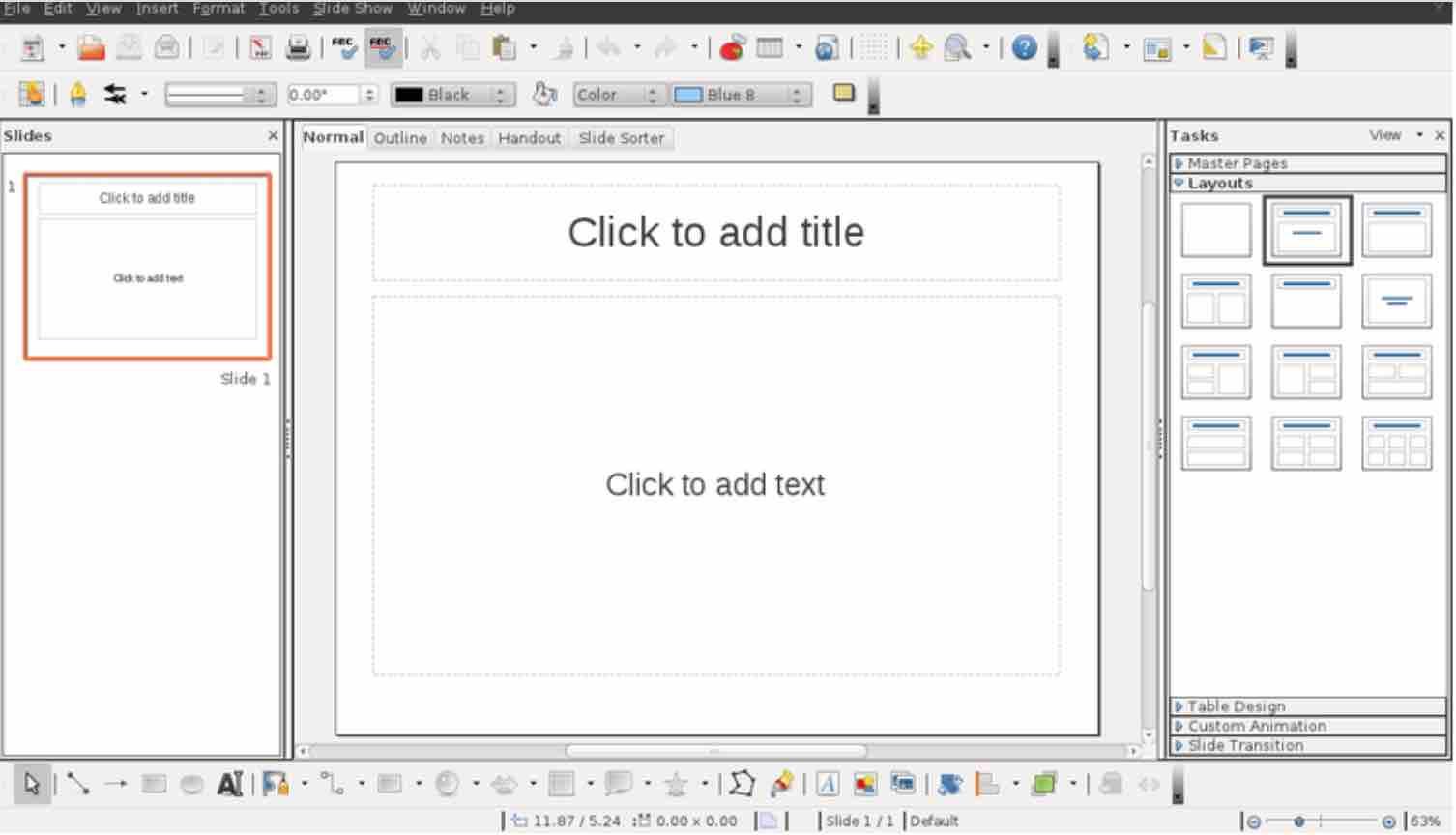 In contrast to OpenOffice, the program is constantly being developed and refined. The disadvantage of this, however, is that permanent improvements tend to creep in bugs, which then have to be fixed again. LibreOffice Writer will particularly impress the Word users from the very first look.
You won't find the MS ribbon that is now typical here. A very important point that speaks for LibreOffice writer as a Word alternative: Word documents can be opened, edited and saved with the word processor from LibreOffice without any problems. Many Word shortcuts also work.
Unlike OpenOffice, LibreOffice allows you to save documents in .docx, .xslx and .pptx formats. In practice, however, this sometimes results in small discrepancies in the layout. Since the development of OpenOffice has been neglected for a while, LibreOffice has a competitive advantage. LibreOffice is therefore considered by many users to be the best alternative to Microsoft Office.
There are clearly more updates on LibreOffice than on OpenOffice, which makes the former more interesting for users who still want to work with the most current versions. The developers of LibreOffice have, however, incorporated new functions into the program in the past, which included some errors. These are of course repaired in later versions. Like OpenOffice, LibreOffice runs on Linux, Windows and Mac OS X. LibreOffice also offers a reader for Android.
Read: How to Install Microsoft Teams on Ubuntu 22.04
One of the unknowns of text editors comes from the hand of one of the most famous storage clouds of all time. Dropbox is the productivity hub for millions of people around the world who can also access a very minimal text editor.
Dropbox Paper synchronizes with your cloud, allows collaboration on created documents and integrates with some productivity services such as Google Drive or Trello and with other more fun ones such as Spotify.
Read: Best online code editors
Another open source alternative is AbiWord, available for Linux and Windows, although for the latter it takes time without updating . However, you can download an old version of AbiWord for Windows from pages like this .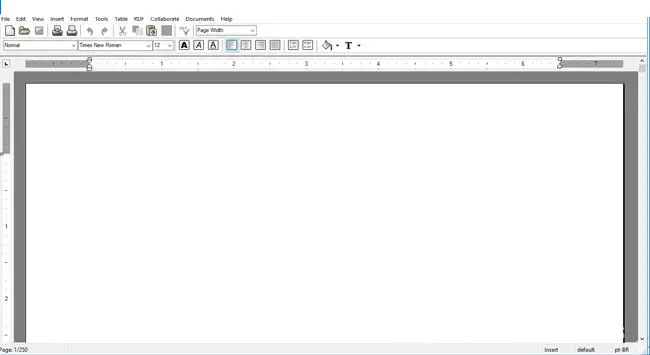 AbiWord is halfway between Wordpad and Microsoft Word. It is obviously more complex than the first, but it falls short when compared to Word .
Read: Best PDF Editors For Linux in 2020
The interface is a little dated and seems to suffer when opening large documents, although it is technically compatible with all popular formats. It is an option to consider if you are looking for a text editor that does not take up too much space and can be obtained separately, without needing an entire office suite .
Light, but quite complete, it has the essential features that a user would need and expect from a modern office suite. It was the first of the alternative suites to Microsoft Office that offered compatibility with its formats , being able to read and write without problems.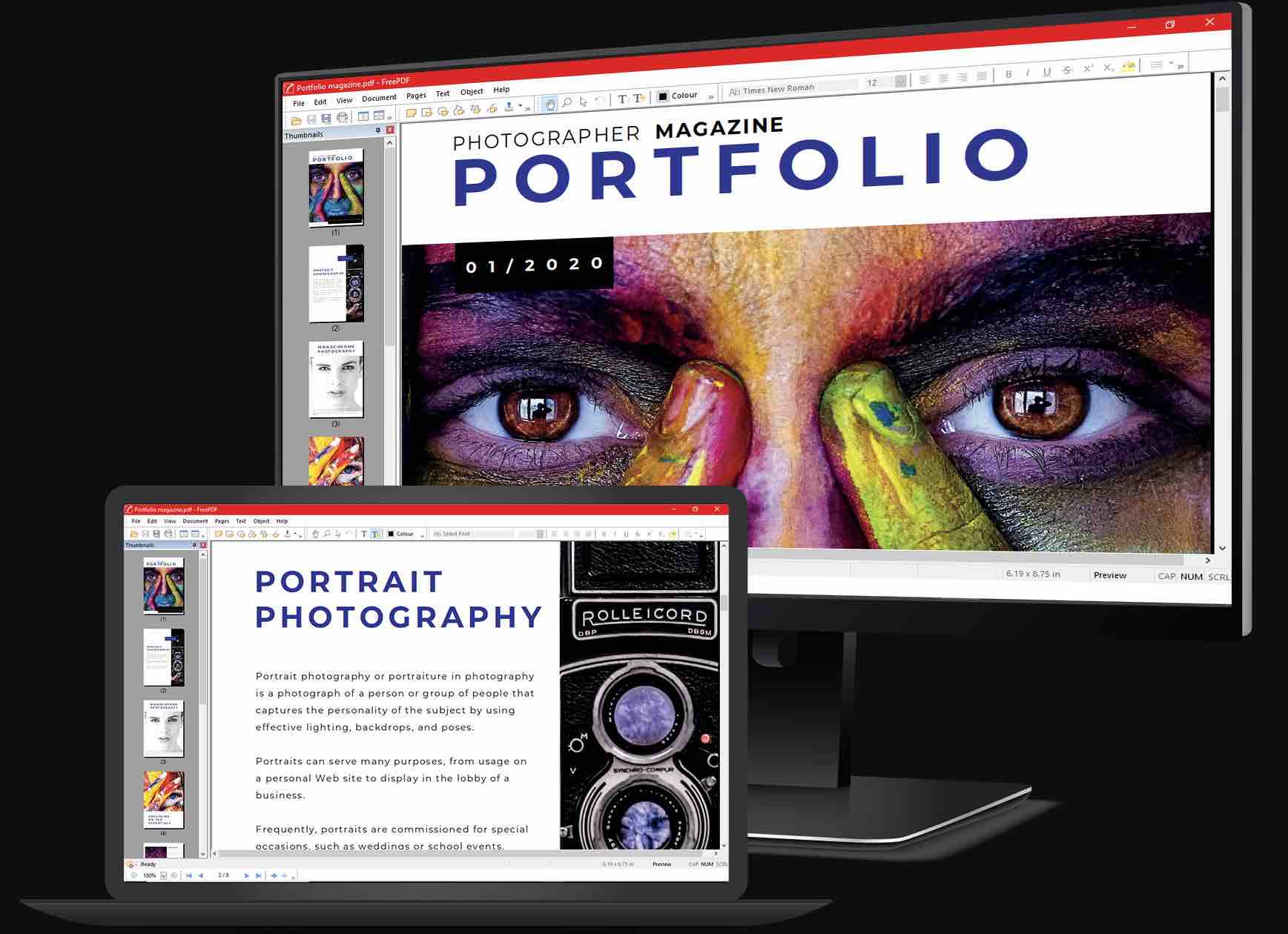 Its interface is attractive ; gives the user a choice between a classic look (with toolbars and menus) or a modern look (with a Microsoft ribbon), in addition to using tabs to edit multiple documents. It includes export capacity for EPUB (conversion of documents in electronic books) and it has a portable installation in USB for use anywhere. It has versions for Windows, macOS and Linux.
Calligra is arguably the most special app of our selection. Even if it is available on Windows, Mac OS X, FreeBSD and Linux, it is with the latter that it is most suitable. Calligra is especially attractive to users who use it for creative purposes.
Like other alternatives to Microsoft Office, Calligra basically consists of a word processing program (Words), creation of spreadsheets (Sheets) and presentations (Stage). The three programs are theoretically comparable to those of OpenOffice and LibreOffice, but the range of functions resembles that of Google Docs. Among other things, it is possible to open Microsoft Office files with Calligra, but not to save them.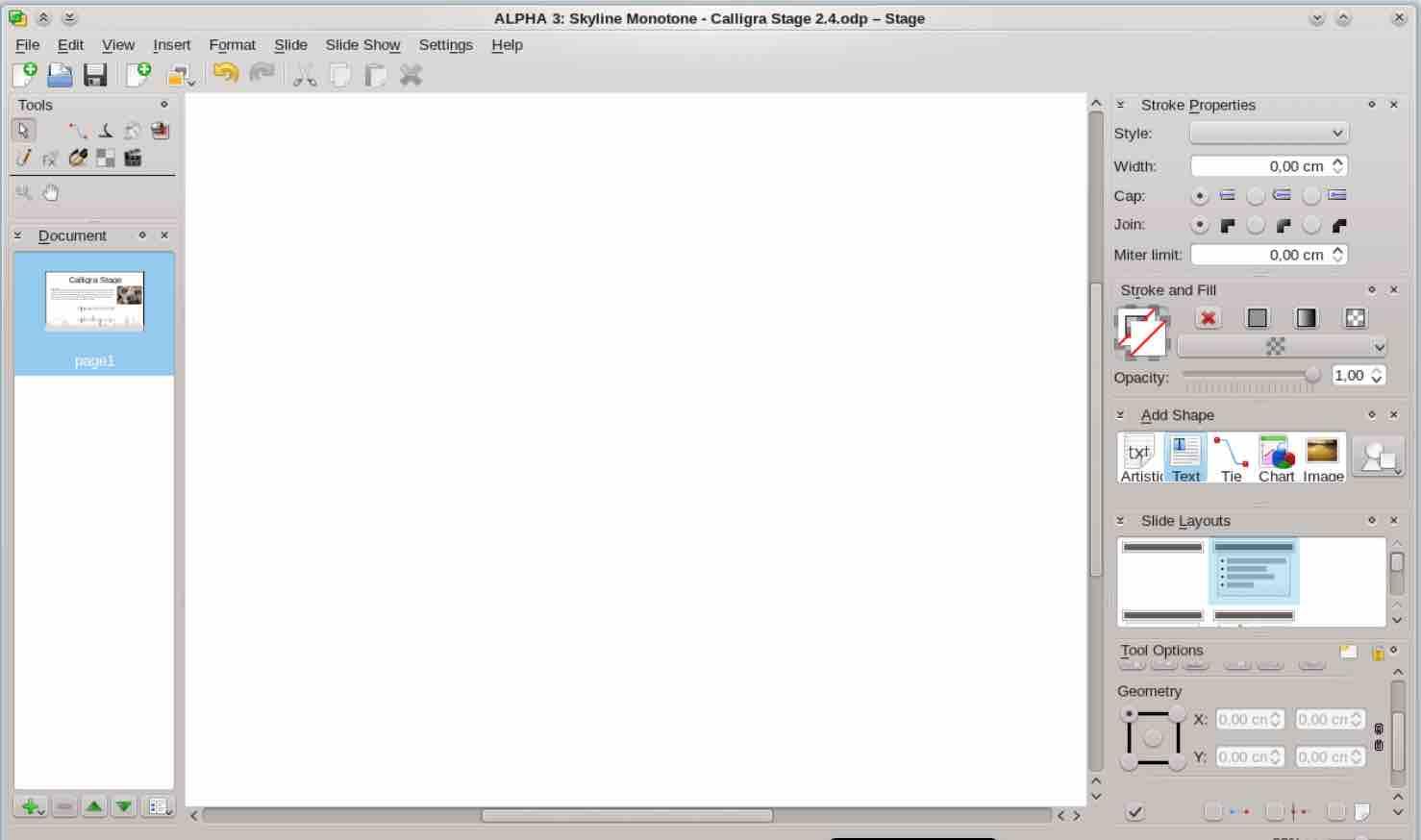 Less well known, but interesting with a slogan that reads: "Powerful like Microsoft Office, free like LibreOffice . " It uses Microsoft Office formats natively with a clean and professional interface, halfway between Microsoft Office and LibreOffice.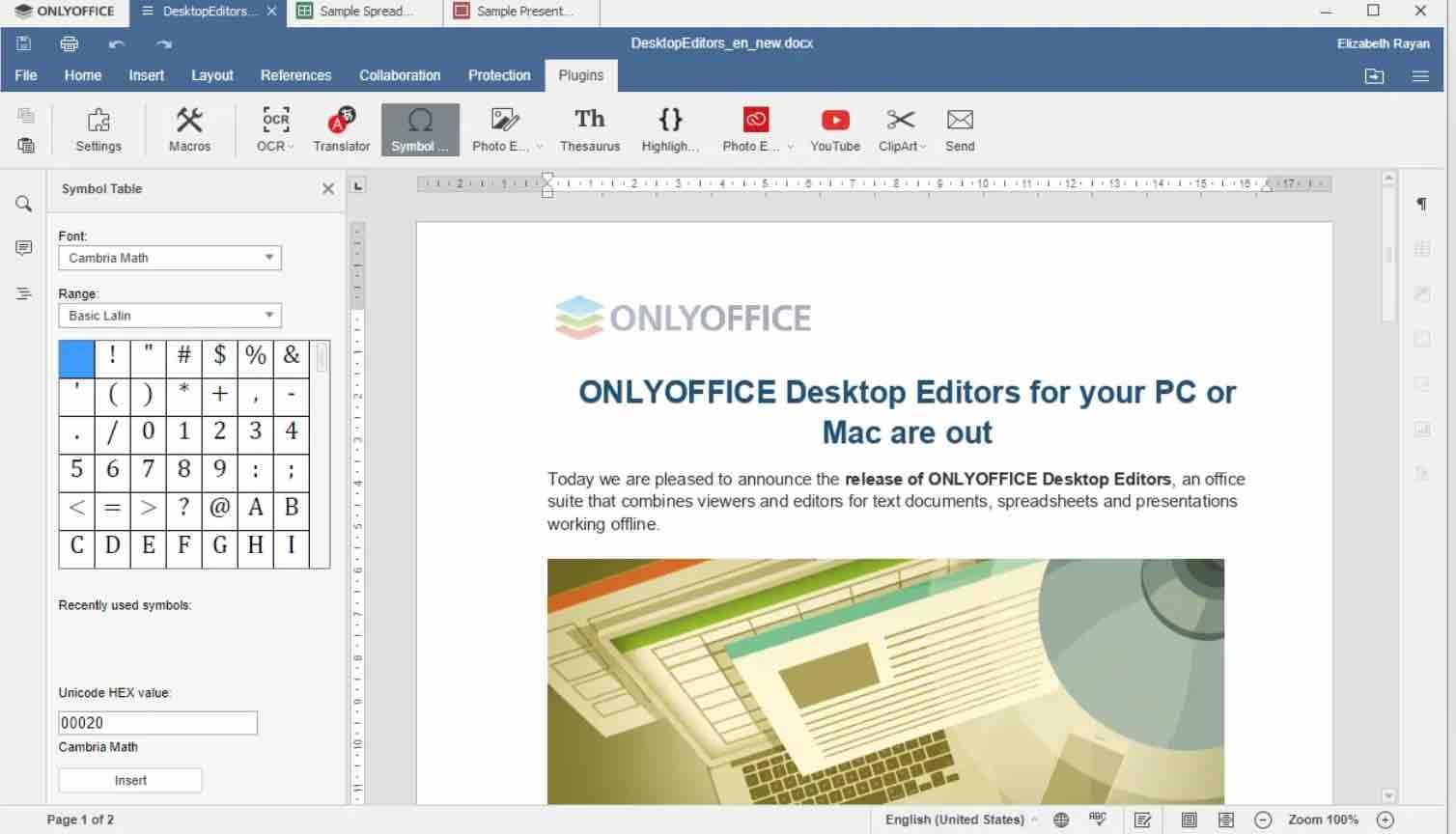 Another alternative to Microsoft Office is developed under open source and is completely free for personal use. It allows real-time collaborative editing and file sharing, with self-hosting capabilities for internal web access to private companies. In addition to the free consumer version, it has other paid Cloud and Enterprise.
Read: How to open a corrupt or unreadable Word file
With a smooth and professional interface, it offers real-time collaboration with editing and chat; digital signatures, quick document exchange and other special features like the ability to post documents directly to the WordPress CMS for web publishing.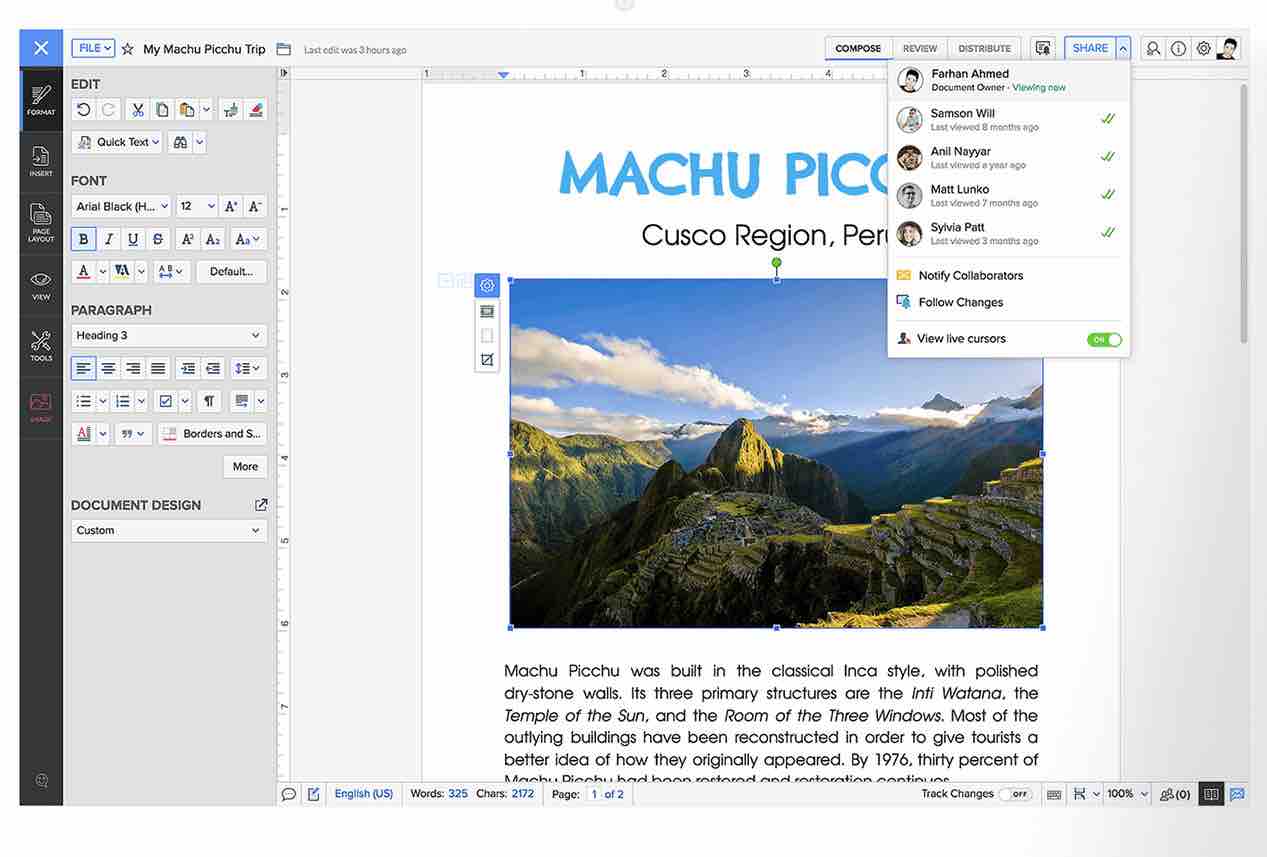 Cleanly import and export Microsoft Office files; it has two-factor authentication for greater security; Extensive customization of documents, settings and workspaces and up to 5 GB of free storage through Zoho Docs.
---
If you like the content, we would appreciate your support by buying us a coffee. Thank you so much for your visit and support.