NOTE: The actual contents and opinions are the sole views of the author who maintains editorial independence.
There is news all the time that private data (ID data, IP address, credit data, and many more) are stolen from bank storage, car-sharing companies, social networks, government websites, and others. It may seem that there is no confidential information on the Internet. But there are several ways to protect yourself.
Simple Pieces of Advice for Data Protection
There are simple rules that help users protect personal data in the Global Network.
Activate incognito mode in the Browser and clean cookies.

Do not indicate your primary e-mail and phone number for registration on different websites, especially in e-commerce. Register a spare e-mail and phone number; otherwise, you will receive tons of spam. Use two-factor authentication.

Check settings for your social networks, and check with whom you are sharing your web pages.

Do not store your data in cloud/online services, especially files with your passwords.

Use Messenger with end-to-end encryption.

Use complicated passwords containing at least symbols. A password manager is a perfect option for creating complicated and unique passwords.

When a new website asks you to accept terms of use for the website, read the terms; there, you may accept the disclosure of your data unwillingly.

Be careful using public wi-fi spots. Without extreme necessity, do not open files with your data.

Use a VPN. See the section below for the meaning of a VPN.
These rules are easy to follow and available for everybody. However, to have more strong protection of your identity, there are unique IT methods.
Read: Benefits of using VPN while working at Home
IT methods for Data Protection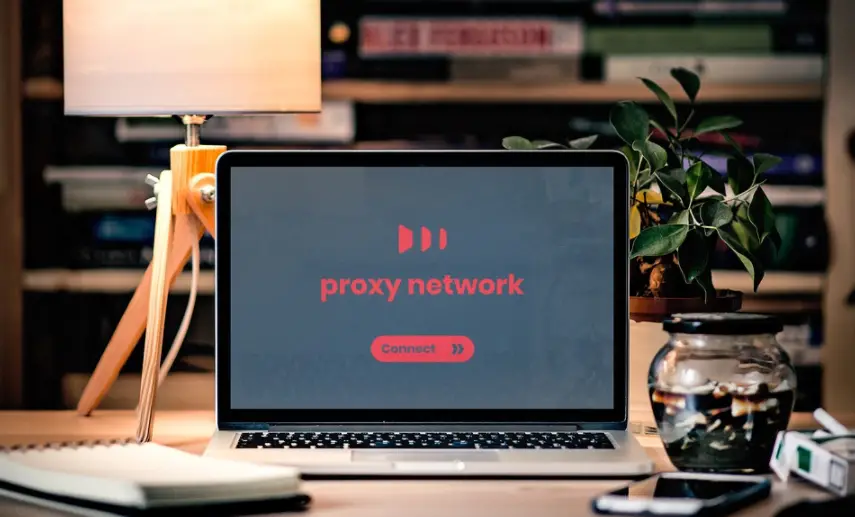 There may be more reasons to hide your identity using the Internet, not only protecting your privacy and personal data. For example, the user may want to change automatically determined by IP address geolocation to open a website prohibited in your country. The user may also want to write a post that might be censored in his country. Other reasons might be to download movies via torrents or watch TV shows. In such cases, one of the IT solutions is VPN or proxy that can provide anonymous identity on the Internet.
VPN is a virtual private network changing traffic routers from the internet provider server to the remote servers. Using

VPN

, the user receives a new IP address in the required region. There are numerous VPN providers free of charge and require payment. After connecting to VPN, the user can choose if the whole traffic will go through VPN or only the part. All data through VPN is encrypted, meaning that all information regarding reviewed websites and inserted confidential data is protected. VPN service can be used even from public wi-fi spots. To receive a high level of protection of your data, it is better to use a paid VPN that has no limitation on functionality and does not sell the user's data. VPN should be chosen based on the primary purpose, and the significant minus is its price. For VPN, the user has to install the extension for the Browser or a separate application.

Proxy (intermediate chain between the user and the website) is another privacy instrument that changes your IP address and your location correspondingly. For proxy, it is not required to download any additional programs. You may set the proxy in the Browser. The proxy can be applied only to specific websites, but the proxy does not encrypt any data. Its primary purpose of go around restrictions for specific countries or locations. Proxy servers have several levels of anonymity: the most straightforward proxy hides only IP address and cookies, but the website understands that proxy is used; the middle one has all the advantages of the simple one but additionally hides the fact of proxy usage; the top level is paid one, and it controls the Internet traffic (SOCKS5). Proxy mainly hides the user location only for website owners, as the proxy owner registers all activities. The proxy can reduce the number of advertisements.
So, if you choose between well-paid versions of VPN and proxy, VPN provides more functionality as it provides the new IP address changes geolocation and can protect the user data with encryption. Proxy meanwhile wins in fast connection to the blocked websites; for this reason, even a free version can work. But proxy servers are very specific; you need to use a unique type of proxy server for each connection. For FTP connection you need FTP-proxy, for example. Better to use a paid proxy to receive at least some confidentiality.
Read: 5 Tech-Savvy Ways to Protect Your Digital Safety Online
TOR
If a VPN is not so good for you, and the user wants to increase the anonymity level to a greater extent, you may try TOR. TOR is the onion router, and it also works as a network of intermediate servers. Still, in this case, there are three intermediate servers as onion covers the protection of your data (incoming, intermediate, and outgoing servers). Such layers of protection cover IP addresses, encrypt all transferred information, and cut it into pieces stored on different servers. The Internet connection is executed via a particular TOR Browser based on Firefox. Tor Browser can be easily tracked, so advanced users suggest using a VPN with TOR. There are several minuses with this high-level protection: the intermediate servers are located on the PC's of ordinary users, so the users on the outgoing end can be in danger; the Internet speed is relatively slow due to the long chain of connections; the outgoing server owners can track you as well. And do not forget that even with TOR, it is better to use VPN.
Read: Different Types of VPN and When can You Use Them
Conclusion
Data safety on the Internet can be provided with simple methods, including storing less information for public access or with IT solutions such as installation of VPN or using proxy servers. The highest level of safety is TOR. Each solution has pros and cons and depends mainly on the user's purpose and ability to pay. All VPN and proxy servers should be trusted and mentioned in the corresponding particular articles on the Internet. Before applying any IT methods for your data protection, dig a little bit regarding an interesting VPN or proxy; otherwise, all your data will be quickly and easily stolen.
---
If you like the content, we would appreciate your support by buying us a coffee. Thank you so much for your visit and support.