NOTE: The actual contents and opinions are the sole views of the author who maintains editorial independence.
By Daniel –  We are in the internet age and everything is online. It doesn't matter whether you are a photographer, a 
freelancer, or a salon owner. No matter what business you are in, having a professional website is essential for growth. You may want a simple website or an e-commerce site. Whichever option you choose, you can either get the service of a web design company or decide to build one yourself. Here are the essential steps you need to follow to start a fantastic business website for your small business.
Have a Clear Purpose
Have a clear goal and vision on what you want and where you want to go. Do you offer services or goods or probably both? Your objective would depict how your website would look, from the design to the layout.
Choose a Hosting Site
Web hosting is an online service that enables you to publish different web files on the internet. Some hosting sites cost as low as $ 1 per month, while others might exceed the $ 2000 mark. You can opt for a shared hosting site which is cheaper. Alternatively, go for a dedicated hosting that costs more and get a private server.
Here are different hosting providers existing in the market. Examples include:
Bluehost

GoDaddy

DreamHost

InMotion

SiteGround
Come up With a Domain Name
The domain name is an address where an internet user can access your site. A good domain name is vital for an excellent website. You can't start a website without the name.
The name you choose should be easy to spell out. Avoid using hyphens and numbers. It should be easy to remember. Nothing so complicated.
Read: How to start a blog for beginners
Before purchasing a domain name, confirm if it's available. You don't want to be sued for copyright infringement. The domain name can result from where you live, for example, .nyc. It could also be based on your career for instance: .marketing, .business, .law, or .agency. However, .com is the most common one.
Your domain name should give you room for growth. For instance, if your primary goal is to sell shoes, don't go for something like 'rshoes.com' (unless you don't plan on venturing into selling other things).
However, a name like 'rwears.com,' is an excellent option. If you decide to sell clothes and jewelry in the future, the name would still be great. It will be great if you've already had an established client base.
Don't forget to keep the name short and sweet.
Create Your Pages
Apart from your homepage, you should create different pages to show various aspects of your website. Your home page should be everything to you. It's what your potential clients see first when they land on your website.
It should depict who you are and what you do. When anyone lands here, they should be able to see what your company is all about. Keep it simple. You can have a blog section and catalog for the company's update.
Each page needs to contain at least the company logo. If you don't have one, hire the services of a graphic designer. Don't forget the contact page. It needs to contain your number, email address, or physical location address if you have one.
Let the page be uncluttered. There should be a clear balance between text and graphics. Otherwise, it will be too busy for the eyes.
Read: How to Make a Website Secure: Tips to Protect Your Online Store
Optimize Your Website for the Search Engines
If you want to stay on top of the game, you need to optimize your website. SE0 ranks your website on the search engines. Everything from the website design and content needs to be top-notch. There are different ways to do this. Some of which include:
Have a fast-loading page – A fast-loading page is essential for everyone visiting your page. If your page is slow, it will turn your potential customer away.
Conduct and implement keyword research – by implementing the right keywords, you get noticed by the search engine. You don't want to be ranked on page 300 of Google and receive no traffic.
Have a mobile-friendly site – let your customers enjoy using your website both on the Pc and on the phone. It should be easy to navigate.
Include internal and external links – internal linking keeps people on your website. External linking is excellent for SEO. However, ensure you link to authoritative sites.
Create and Publish Content Regularly
Great content has a significant impact on search engines. Depending on your availability, you can decide to update weekly, fortnightly, or monthly. Apart from publishing on your site, try guest posting on other sites and get traffic back to your side.
The contents need to be accurate as you don't want to spread rumors. Such information makes you look unprofessional. Always ensure that you don't have grammatical errors.
Ensure you update your website with both new and relevant content. You should also post testimonials on your site. Testimonials depict how credible your services or products are.
Your brand tone should be evident in your writing. Also, optimize your images. Compress them so that they don't slow down your page. If you insert video clips, ensure they load fast.
Read: How to Use Social Media Promotions to Grow Your Business
Market Yourself Through Social Media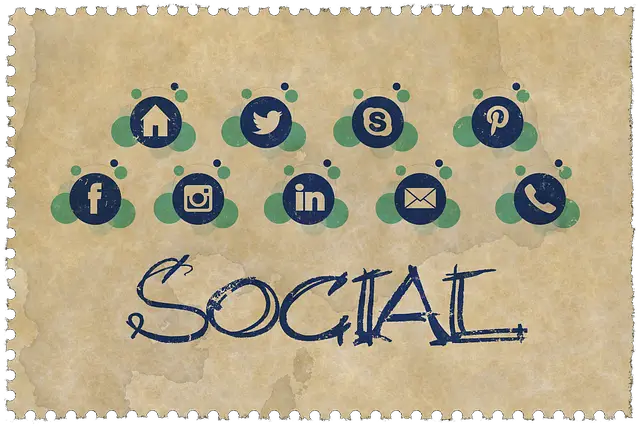 Image source: pixabay
There are different ways in which you can market yourself through social media. Social media helps you increase your audience. It could be through Facebook, Twitter, Linkedin, or Pinterest.
You can alert your customer on updates like new arrivals, a new blog post, or any new development. You can also post non-promotional content.
When you get several positive reviews on the platforms, it could drive a significant amount of traffic to your website.
Read: How to Optimize Your Website for Mobile SEO
Wrap Up
Building websites involves a lot of work and dedication. But, it is through the work that you come up with something amazing. However, finishing the website is a small part of the journey. You will have to earn as you go. Changing and moderating different elements of the website would be part of you.
Lastly, ensure to maintain your website. Often post content and don't forget to update it regularly. If you don't, your site will die a natural death and all your efforts will be for nothing.
Daniel has hands-on experience in digital marketing since 2007. He is also coaching others to bring innovation. In his pastime Dan also enjoys traveling.
---
If you like the content, we would appreciate your support by buying us a coffee. Thank you so much for your visit and support.