So you installed the latest version of Ubuntu in your PC. Now, the first thing that comes to your mind is what to do next. This article will help you in getting set up with Ubuntu after a fresh Install. These are the top five things to do after a fresh install of Ubuntu in your pc.
Installing Latest Drivers
The latest version of Ubuntu comes with all the basic drivers pre-installed but not with all the drivers. Drivers like printer drivers, Nvidia graphics drivers might not be pre-installed. Out of all the drivers, graphics drivers are the hardest to install. The first thing we see in any operating system is its graphical user interface. The graphical user interface or GUI is the first impression of an operating system. Without the latest Graphics drivers, the GUI might seem like a jumbled mess. Incompatible drivers may result in some graphical glitches like icons not showing up properly, incorrect aspect ratio, etc… You can not run your favorite games without the appropriate graphics drivers. To get the best performance out of your pc, you should install the latest graphics drivers for your hardware. To install the latest drivers go to gnome-search => Sofware Update => click on Additional Drivers Tab and then follow the steps displayed on the screen .
Read: How to check a package version before installation in Linux/Ubuntu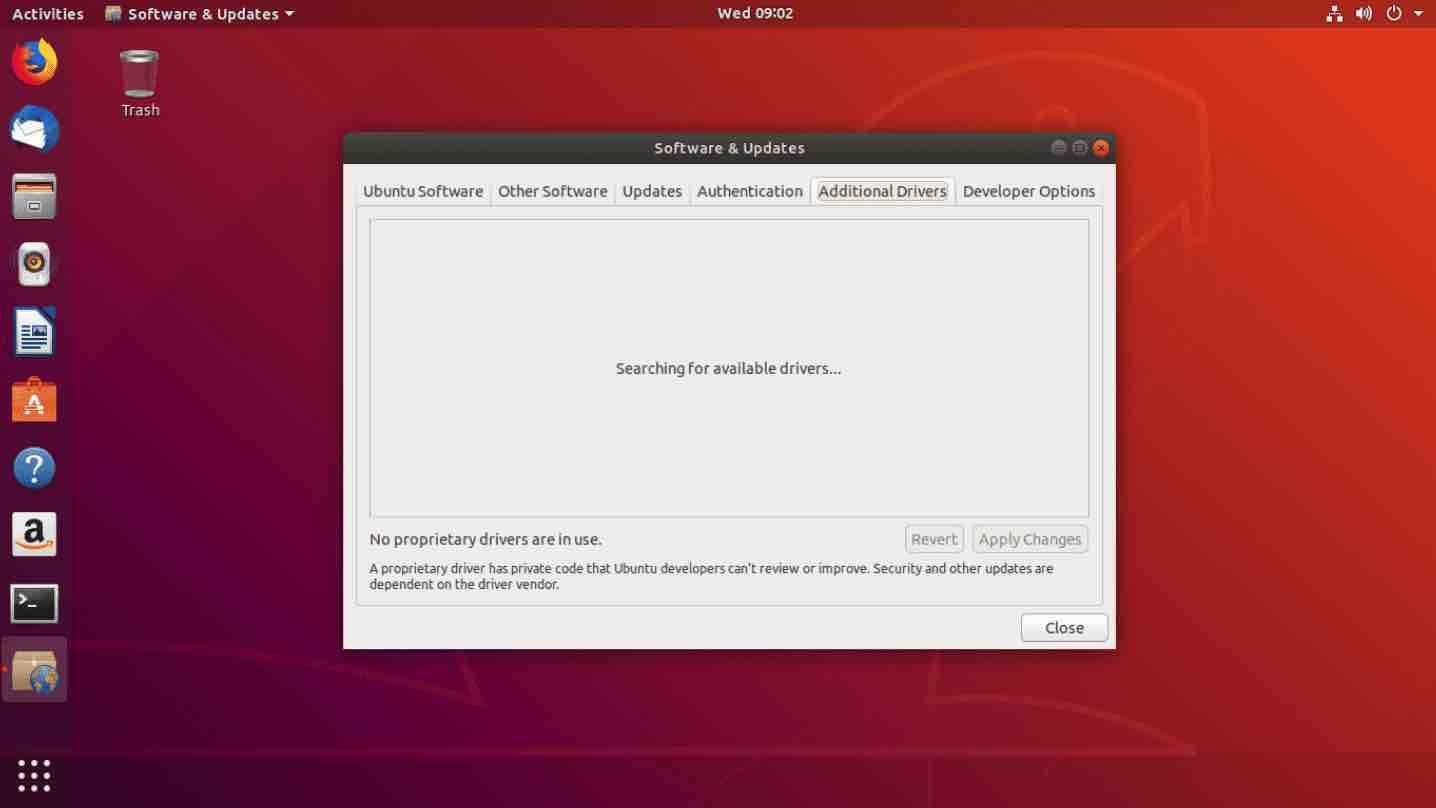 If you are still having trouble with the installation of the Graphics drivers, you may want to check out some useful tutorial links below:
Installing applications for Ubuntu
Applications are the most essential part of an operating system. The more the number of available apps, the more popular the operating system will be. Ubuntu comes with many pre-installed applications, for example, Mozilla Firefox, Thunderbird and Libre Office. But these are not the only applications you are limited to work with. There are a ton of other applications available for download in Ubuntu.
You can use a virtual box for simulating other OS in Ubuntu, VLC media player is the best video player in the market and the Steam app is a must to play Linux games. Chromium is the best open source web browser for Linux. For social networking, Telegram is a good cross-platform messaging app, Corebird is available as a desktop twitter client. Feel free to click on any of the aforementioned links in order to follow the installation steps.
Read: How to install and uninstall applications on Ubuntu ? A Beginner's guide
 Enable Additional Repositories
In order to enable closed source proprietary applications that are not available in the Ubuntu software center , you will need to enable additional repositories. Indeed, before upgrading or updating your Ubuntu system, you must allow these repositories. In order to do so, type in software & update in the unity dash. Once it shows up, click on the tab 'the other software' and enable "Canonical Partners." Finally close the window and ignore the reload.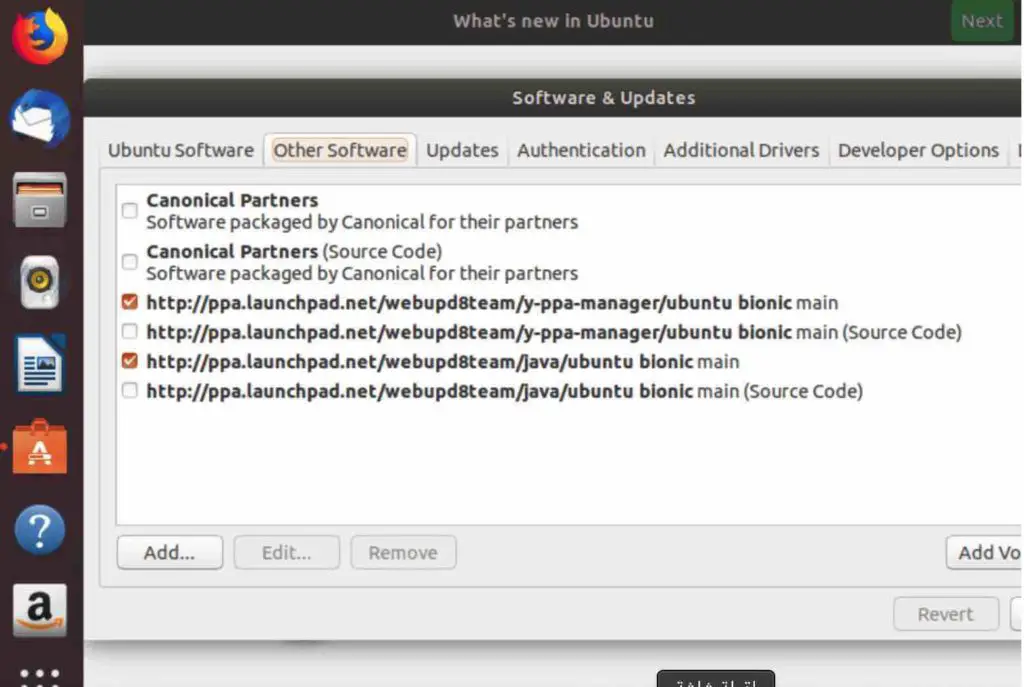 Software Update
Even after installing the latest version of Ubuntu, there might be a chance that new updates are still available ! These could be small updates for fixing bugs or security related. Since Ubuntu is a Linux OS that is based on open source, new changes are being made constantly to the kernel and other parts of the operating system. It is important to download and install these updates regularly in order for the OS to work flawlessly ( improved system-wide performance, minor bugs fixes, etc) .
Read: Ubuntu 20.04 LTS basic post-installation Guide
To get the latest updates for your Ubuntu machine, search for Software updater in the GNOME search box and follow the displayed Instructions.


Things to do after installing ubuntu: Updates
Click on Install Now to install the latest updates or click on Remind Me Later to install the updates later.
Enhance Security by enabling Firewall
In today's world, cyber attacks, Malware attacks, Trojan viruses and other computer viruses are common things. It is therefore important to secure your machine from all these threats.
To secure your pc, the latest version of Ubuntu comes with the firewall pre-installed but it is disabled by default.
To enable the firewall in Ubuntu, follow the instructions below:
First of all, run the following command in the terminal and enter the login password if required:
sudo ufw enable

Read: How to enable hot corners in Ubuntu 18.04
You can check whether the firewall is activated or not by running the following command on terminal:
sudo ufw status

If it shows "active" then the firewall is activated on your machine.
If you don't like the command-line interface and prefer the graphical user interface then you need to install the "gufw" package. In order to do so, run the following command in terminal:
sudo apt install gufw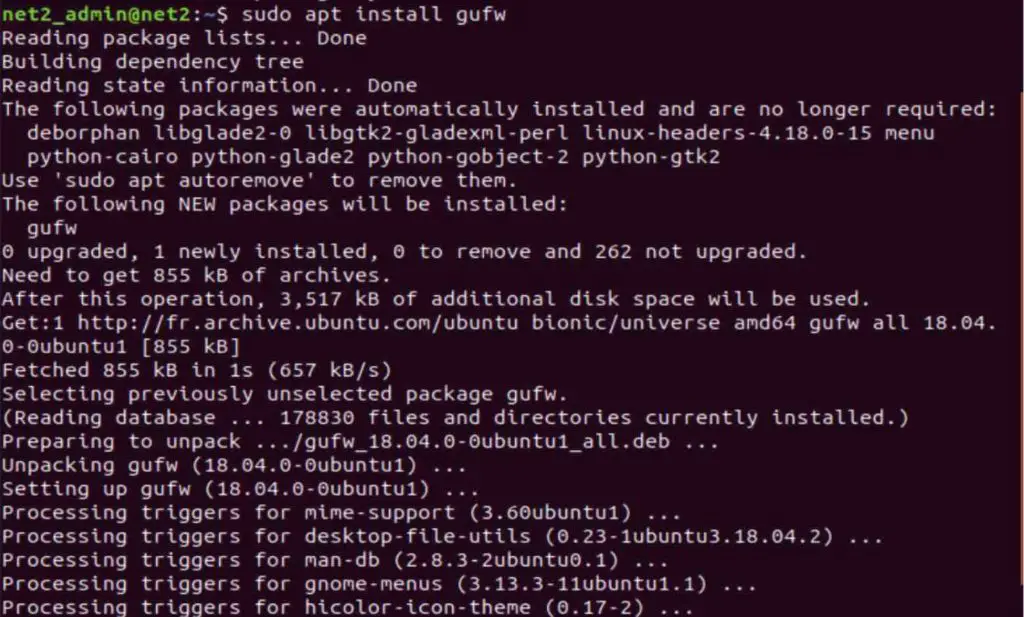 You may be interested to read: How to set up a firewall on Ubuntu 18.04 ?
Turn on Night Light Feature
The night light is a very useful feature indeed. As you might have heard in newspapers and other research article, blue light from mobile phones and monitor screens can be harmful to the eyes. The night light is a feature that changes the color temperature and other brightness settings according to the time of the day. This helps in reducing stress on your eyes. If you installed Ubuntu in your PC, you may consider enabling this feature. To do so , go to settings and then under the display tab, enable night light. You will then be able to see all the options available to adjust night light.

That's it for now ! these are the first five things that you should do right away after installing Ubuntu.
---
If you like the content, we would appreciate your support by buying us a coffee. Thank you so much for your visit and support.