Technology has affected us all and become a part of our day-to-day lives. It has also found its way into the pharmacy and medical industry.
Significant technological improvements have continued to happen in medicine and pharmacy. These advancements ease the work of experts in the field. It also helps to improve the quality of life for people worldwide.
These advancements have resulted in more career opportunities in the field. There are now specialties like a pharmacy technician, cancer immunologic, etc. These specialties have various special exams you will have to take.
For instance, as an aspiring pharmacy technician, to get certified, you will need to pass a PTCB exam. You can use various resources and practice tests in order to ace the exam. Medical Hero offers study guides and practice tests to help you prepare for the exam properly.
Below are some of the most notable technological advancements in medicine and pharmacy today.
Read: Best medical billing software for home businesses
Genome Sequencing Pharmacogenomics
This is research into how genetics affects a person's reaction to certain drugs. It also involves predicting the onset of specific diseases. This is done through gene mapping. If developed, pharmacogenomics would limit unfavorable drug reactions, misdiagnoses, or unwanted errors.
Bioprinting
3D printing is an interesting technical development of the 21st century. 3D printing has found itself in many areas. Fields such as art, lifestyle, architecture, and sculpture use 3D printing. The most life-changing application is in the field of medicine.
A significant advantage of 3D printing is how customizable it is. You can modify every 3D piece to fit a particular need and this has found use in the area of medical prosthetics. Traditional prosthetics are not built for specific patients. 3D printing helps overcome this. It can fit its patient's structure, disability, and mannerisms. For example, you can use 3D printing to reconstruct fractured or worn out skeletal parts.
There is also great potential for 3D printing in organ replacements. Scientists have been researching ways to combine tissue engineering with bioprinting. This invention creates functioning organs. It also reduces the problem of too few organ donations
Smart Inhalers
Over 300 million patients worldwide suffer from chronic obstructive pulmonary disease. An example of COPD is asthma. Patients suffering from this condition follow a strict medication schedule. This helps them to live with their condition.
Inhalers are an essential part of asthma treatment. They deliver medication straight to the pneumonic system. They do not affect the bloodstream avoiding the unfavorable effects of intravenous medication.
If taken the right way, inhalers are very efficient, with a success rate of about 90%. Unfortunately, 94% of patients do not use their inhalers the right way. Poor inhalation technique and wrong timing result in a success rate of less than 52%. 52% is a far cry from the over 90% success rate expected from usage.
Read: Electronic medical records (EMR) vs Electronic health records (EHR): Importance, Differences and Advantages
A smart inhaler uses sensors to record data about the use of the inhaler, such as the date and time of use and location. You can send this information to a mobile device through Bluetooth. After that, you process it through the mobile app.
The information from smart inhalers helps set reminders for the next inhaler dosage. In addition, the devices use artificial intelligence (AI) to predict asthma attacks. These predictions reduce the chance of long-term lung damage.
Health care providers also collect data from smart inhalers. The data helps to understand the condition better. It is also handy for various research purposes.
Robot-Assisted Surgery
A robot-assisted surgery involves the use of robotic systems to perform surgery. These surgical procedures involve high precision cases. Ophthalmological and heart-related issues have found this surgery to be beneficial. The robotics system also assists in cases of general surgery.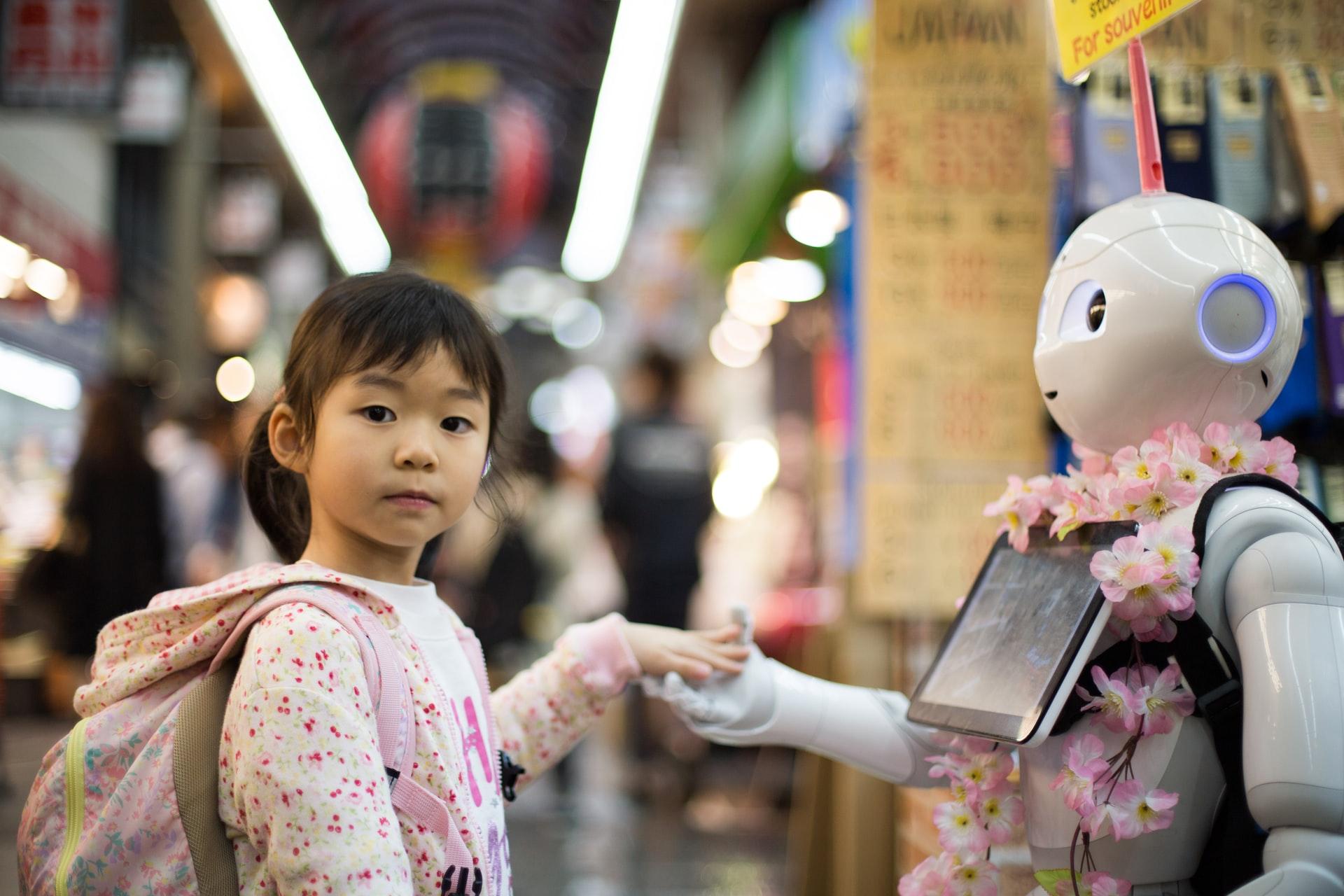 Image Credits: Unsplash
A trained human surgeon controls the robots. The expert telemanipulates the robot to complete the procedure. Robotically-assisted surgeries are done with a high degree of accuracy and smaller incisions. This results in a shorter healing period, less blood loss, and pain.
Wearable Technology
The use of wearable technology in healthcare has become widespread in recent times. Wearable technology makes it possible to collect data on patients. The data covers physiological and biological aspects of daily human life.
It collects data on complete wellbeing by measuring vital signs. The measured parameters are body temperature, heart rate, and blood pressure. Blood sugar, blood oxygen, and physical posture are checked through various sensors.
Wearable sensors can be fit into watches, clothing, shoes, and skin patches. These devices collect data on mobile devices like a phone. The data is then sent to a cloud-based system for computation.
Experts use wearable devices to observe patients with health conditions. The data helps to guide patients on specific issues, like when their glucose levels are low and when there's a risk of a heart attack.
Wearable technology also treats disease symptoms and therapy. Systems like insulin pumps and defibrillators can fit into wearable technology.
Wearable devices help track physical activities. These help with wellbeing and general fitness. These sensors could also spot irregularities. They help in early diagnosis in cases such as heart palpitations
Read: The Cloud and Telehealth Can Coexist Safely
E-Prescribing
E-prescribing entails the process of transmitting medical prescriptions. These use a computer-based software system. This technological advancement is cheaper and more convenient for all parties involved.
The e-prescribing system eliminates time-wasting and helps prevent adverse interactions between different drugs. You can generate prescription forms through a secure system. This eliminates miscommunication.
Pharmacy technicians should be conversant with e-prescribing.
Telehealth
Major advancements in telecommunications happen. It is now possible to access top-class healthcare from anywhere in the world. This is possible once there is a connection to the internet.
Due to social distancing and lockdowns, many patients cannot leave their homes. With advancements in telehealth, patients can consult medical experts. They can also get prescriptions from the comfort of their homes.
Also, patients without access to quality healthcare can now access it. Telehealth has improved the medical and pharmaceutical fields. It has reduced cost and time waste. Telehealth helps maintain access to quality healthcare for all.
Read: How to Utilize Telehealth Services
Conclusion
New technological innovations in the health sector have improved medical care. It has made health care better, faster, and more effective. People now have higher chances of fighting ailments through early detection, vaccine, and effective treatment as a result of these advancements.
---
If you like the content, we would appreciate your support by buying us a coffee. Thank you so much for your visit and support.