By Christine Tomas – Want to find a job quickly? Looking for a part-time job? Gig apps can help you with these tasks and join the gig economy in just a few clicks. What is more, some apps offer to earn without much effort. Below you will find a list of top apps that are popular among consumers. And this means that they are an ideal option in order to find a job with a stable income.
What Are Gig App Features?
The purpose of such apps is that they are the link between consumers, workers, and companies. At the same time, the app facilitates communication between them and allows people to quickly find a contractor or employer.
However, gig apps are not only about freelance or one-time services. Today, such apps offer jobs in various industries. You can become a courier, teacher, nanny, and so on, sharing your knowledge or just providing simple services in your free time.
Read: The 10 Best Frameworks for Building Cross-Platform Apps
How Do Gig Apps Work?
The essence of these apps is to connect the customer and the contractor. As for earnings, the wage can vary. An app might be paid to use, or it can charge a fee for order fulfillment. Such apps pay for the work of performers on various terms. For instance, when the order is completed or for the amount of time worked. It all depends on the specific app. Next, you will find the most popular apps that the customers choose to get the service quickly in their location. This means that such apps open up a lot of job offers, so you will definitely find a quick-win opportunity.
Top 9 Gig Apps That Are Popular Among Consumers
https://pixabay.com/photos/courier-night-panning-warsaw-1214227/
What are the most popular Gig apps? Next, you will find apps from some niches where you can find good job opportunities.
Care.com – The Most Popular in the Industry
If you are interested in nursing jobs or care services, then this app will provide you with many job offers in the relevant niche. This app is looking for sitters, elderly care professionals, pre-sitters, and so on. You can find the right job for you by choosing your location or using other factors. As for salary, it varies between 10-20 dollars per hour. But note that there is an annual or monthly membership fee.
Read: Best tips to maximize Teamwork
UberEATS – The Most Popular Food Delivery App
Uber is a popular app among those who are looking for a part-time job as a courier. The bottom line is to deliver customers their orders at home. Payment will depend on the city in which you are located and also on the time of the day at which you will work. On average, the payment is 8-12 dollars per hour. Download the app to check the job offers.
Shipt – The Best App for Part-Time Job
If you want an opportunity to earn about $22 an hour, then this app offers an easy job. All you have to do is deliver groceries from the supermarket to the customers' homes. A notable difference of this app is that you will not be fined if you refuse to complete the order, unlike many similar apps. So this is a good option if you are looking for an additional income and not a full-time job.
Deliveroo – The Best App for Delivery Services
Do you have any transport? Maybe a car, bike, scooter, or even a skateboard? You can become a courier and earn around $10-12 an hour. By the way, you can get protective clothing and even a protective case for your smartphone. You can read the terms and conditions in the app policy.
Read: Combatting the Sense of Alienation That Comes With Working from Home
Rentah – The Best App to Rent Everything Out
If you have a lot of useful things that other people can use, then you can start renting them out. This app offers to rent anything from home appliances to video games. You need to upload a photo and set the rental price. It is possible to rent your things with different deadlines and different prices per term.
TaskRabbit – The Best Household Services Apps
This app is the perfect place for anyone who can offer services to homeowners, for example, cleaning, repair, or construction services. Payment will depend on your schedule, but, on average, you can earn between $20-$40 per hour. Just download the app to find customers near you.
Rent my wardrobe – The Best Clothing App Rent
If you have a lot of clothes that you don't wear, you can rent out these things. The lease binding is local. All you need to do is take a photo and set the price per day or week of rent. Then you can discuss the terms of the meeting with the client and so on. This is a good option for those who are shopping lovers and have a lot of new clothes.
Read: Best Healthcare Apps for Patients
AirBnb – The Best App to Rent an Accommodation
This app is not only for those who are looking for accommodation. You can become a landlord too and earn over $1,500 per month. You can create your rental schedule, determine the number of guests, and so on. Therefore, if you have a property that you can rent out, this app will be a great tool to get clients, especially if your city is interesting for tourists.
Turo – The Best App to Rent Your Car
If you want your car to bring you additional income, then this app offers such a solution. This is especially true for those who have several cars. When you are not using your car, you can rent it out on a daily rental basis. Check out the terms of cooperation on the app or website.
Wrapping Up
Choose the area that you like and download the appropriate applications. With these apps, you can quickly find the right job and even get to work right away. It is easy to make cash with Gig apps.
Christine Tomas is a tech expert, consultant, and aspiring writer. She writes for different news portals and thematic blogs for tech experts that helps her stay at the heart of programming, technology news and providing tech online consultations . Such work gives her the opportunity to write articles on the most relevant topics today.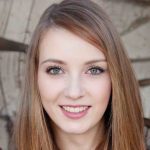 ---
If you like the content, we would appreciate your support by buying us a coffee. Thank you so much for your visit and support.