There are various ways for employers to find the ideal job candidate. Two of the most common options are recruiting agencies or job boards. Both methods are complex and require the employer to find, contact and vet applicants. Businesses can use an applicant tracking system (ATS) to assign codes to each resume they receive.
This code is then used to determine if the summary was submitted by someone the company has already reviewed. For example, XYZ Company has offered code Z0001 to every applicant that has already been reviewed.
When XYZ receives ten resumes for the same position, it can match the codes with the resumes and only review 5 of them. It saves the company much time and ensures that valuable staff is being used efficiently. This blog will look at an applicant tracking system, how it works, and its features.
What Is an ATS
Before you begin your search for an applicant tracking system, it is important to understand what is ATS. An applicant tracking system, or ATS, is a computer program used to manage the recruitment and selection of potential employees. This system simplifies the process of hiring new employees by streamlining all of the necessary steps into one place.
An ATS allows recruiters to access applicants' resumes quickly and other records. It makes notes and assigns them to the hiring managers for further review. It also allows employers to store job listings and receive applications. They can easily track the progress of an application through the hiring process.
ATSs help create more efficient processes that enable employers to fill positions quickly. Since it also helps track applicants, it provides a history of applicants. This allows employers to call back qualified candidates for future jobs.
Read: 7 Reasons Why ATS Recruitment Software is the Future of Hiring
How Does ATS Work?
Before a candidate can be considered for a job, the company has to put their information into the computer. This includes their name, contact details, and qualifications on their resume. It includes past work experience, educational background, and references from previous employers.
It uses keywords to determine the relevance of a resume. It helps employers screen out candidates who don't meet the criteria. It also helps them find the best fit for their job openings.
An ATS can be used by recruiters and HR departments alike. Recruiters evaluate candidates, while HR departments use it as part of their screening process before hiring anyone new at work.
Hiring managers may also use ATSs in this way if they're looking for specific skills on resumes. For example, if you've worked with computers and have proficiency with Word 2010. But haven't used Excel before now. Then your background might not be enough alone without any relevant experience under your belt.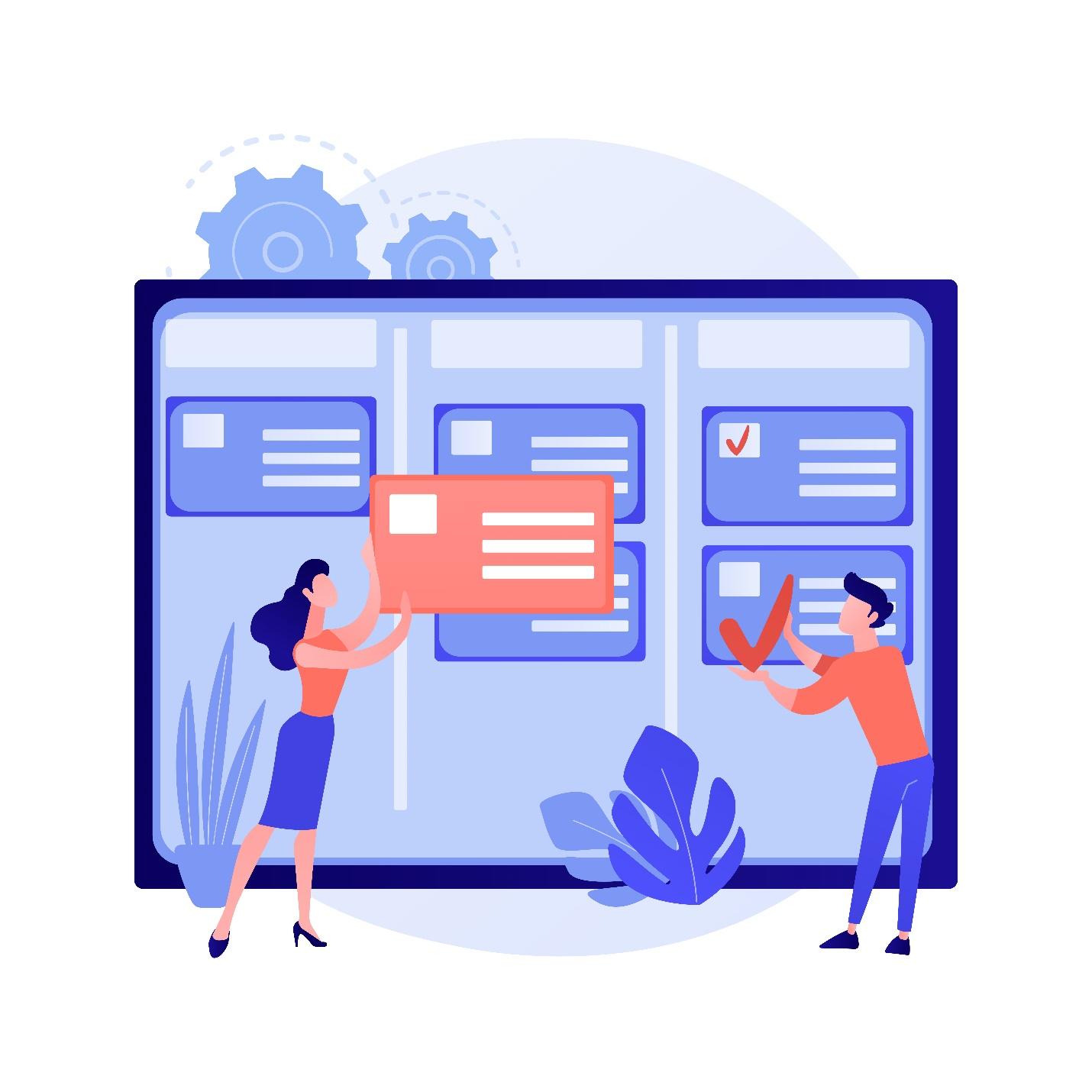 Source FreePik
Features
File Formats
ATS can handle the following file formats:
PDF files

HTML pages (with embedded images)

Microsoft Excel spreadsheets

PowerPoint presentations

Plaintext documents
Suppose you use a third-party application for applicant tracking or human resources management purposes. In that case, the ATS must support this functionality. This feature is even more important if you're planning on integrating with legacy systems such as SAP or HRMS software.
Read: 6 Ways a Human Resource Management Software Will Be Useful for Small Businesses
Languages
An applicant tracking system should be able to work with multiple languages. This allows candidates to easily apply online regardless of their native tongue or preferred language. This is especially important during times of high demand like open enrollment periods or Black Friday sales events.
By making it easy for candidates to apply in their preferred language, you'll be able to attract the best talent for your organization.
A hiring manager can use an applicant tracking system to save time, money, and energy. Employers can process applications automatically without manually logging each submission into their database or spreadsheet.
Structured Approach
One important feature of ATS is its ability to give recruiters and employers a structured approach to their recruiting process. Many ATS software programs are web-based, meaning you can use them with any device.
You can also use them to interact with your candidates directly. You can even choose to get in touch with them through emails, SMS, and automated phone calls, as well as through video calls and chats.
ATSs help companies streamline their hiring process by consolidating information from multiple sources into one centralized location. So, it's easy for recruiters and hiring managers to find needed data about potential candidates.
Read: Best Employee Monitoring Software in 2022
If you can quickly decide who is qualified and who is not, you can save time and money. You can also save the time of the people applying for the job. It is especially important to do this if the people applying for the job are looking for an appointment with a specific company.
Source FreePik
How to Create Resume Format that Is ATS Friendly?
The resume format is one of the most important aspects of every job seeking. If you are looking for any job, then it is necessary to know the resume format that is most suitable for you. It is also important to remember that the resume format should be ATS-friendly.
The ATS-friendly resume format is a combination of all the different designs used in the past. It includes your past job experiences and their corresponding descriptions. It should also include a list of your achievements and skills.
For your resume to be ATS friendly, you must use Arial font style and 11pt font size. This way, it will automatically convert into an ATS-friendly format that can easily be read by computers and other devices such as tablets or smartphones.
The spacing should be between 1/2 inch and 1 inch. This depends on how much space you want your reader to take up while reading through your content on paper or screen.
Read: Busting HR Technology Implementations in Recruitment Myths
Final Thoughts
The ATS is often configured to make the hiring process easier and more efficient. It is a form built to request and receive applications/resumes. The user can sort, filter, and view the candidates in various ways, making it easier to find the right candidate more quickly. These systems help companies lower processing costs and screen applicants before contacting them.
The above information should have helped you understand what an applicant tracking system is and how it works. It is important to note that many different applications are available. One of the best ways to find out which is right for your company or organization is through trial runs.
---
If you like the content, we would appreciate your support by buying us a coffee. Thank you so much for your visit and support.