NOTE: The actual contents and opinions are the sole views of the author who maintains editorial independence.
Are you looking to improve your programming skills? Programmers, both experienced and beginners, are learning Python as it is one of the industry's fast-growing programming languages. While others like Java still hold their position as a popular preference for many, it is essential to learn Python as it gains position and establishes superiority.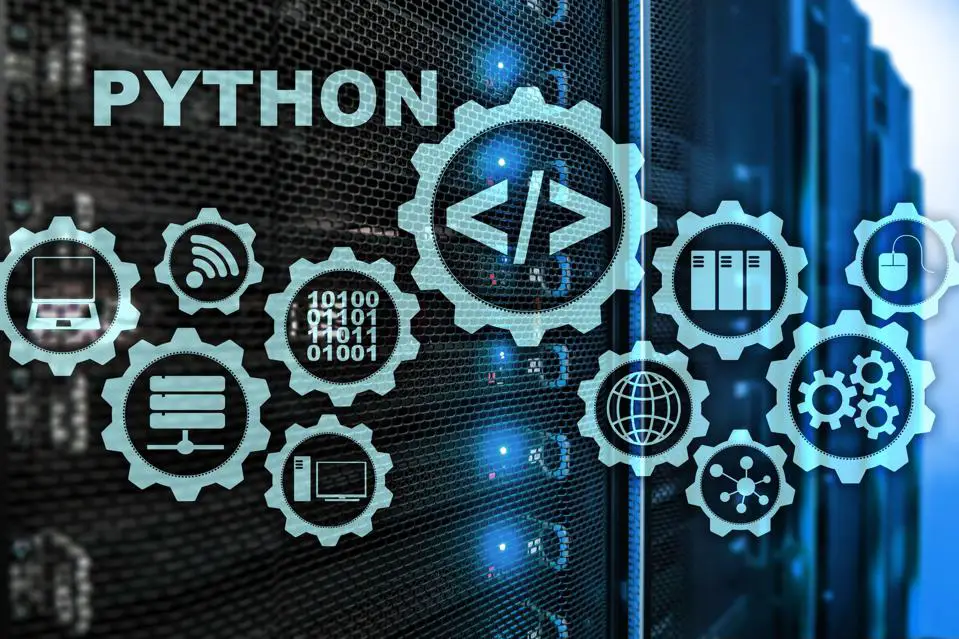 Image credit: Forbes
Read: How To Check Python Version
Why is Python So Popular?
1. Easy to Learn
Python's growing popularity in the programming world can be attributed to its increased use in Data Science and the extensive perks in that and other areas. Additionally, it is easy to learn, which makes it an ideal choice for beginners. However, this readability and simplicity also appeal to programmers who want to improve their skills and catch up with innovation. This accessibility allows you to quickly learn Python.
2. Many Frameworks and Libraries
The program allows you access to a wide range of frameworks, APIs, and libraries; these allow web applications. These resources are designed for varying needs, and you can find a wide array of relevant ones for a single programming task. This wide reach is one of the most prominent aspects of the program, as it enables programmers to access numerous resources, tools, and content that help them in their work.
Read: How to run Python on Ubuntu 20.04
3. Automation
While programming might be interesting generally, some tasks aren't, and they might cost you too much time. Python is set up to eliminate complex aspects that you use in your work; it allows automation of some processes. This way, you can ignore the boring tasks and focus on essential and fun things. Additionally, writing scripts and automation are both easy and fast. Therefore, you also get to save a lot of time and re-channel it on getting vital work done.
With all the perks Python has to offer, student programmers might grapple with the aspect of time, especially when they have any pending assignment. Luckily, you can opt to get writers to work on their assignments as you learn the program. Once you get a write my assignment service, all you need is to set up Python, which is an easy process. The best writing service will provide you with plagiarism-free content, and you can focus on learning Python.
Read: A brief guide to testing APIs, the tools involved
The UK writer service has many options, and you can get many pocket-friendly cost alternatives that write quality assignments. This way, you are assured that your grades aren't affected, and you are investing in your programming.
4. Machine Learning
Since machine learning is becoming prominent in our daily lives, Python makes machine learning easier. The program has more content suited to AI than many others.You will find that some of the tech gadgets for the classroom and the resources within rely on fast-changing algorithms and it is crucial to keep up. Programmers who want to innovate in all tech areas, including education, will find Python one of the must-have tools.
Student programmers also benefit highly when it comes to learning. Python is one of the most in-demand programming languages in hiring. They get to outdo expectations and are ready for the market with unique and relevant skills that are necessary in their work. This way, they have a competitive edge when starting their careers.
5. Ideal for Multiple Industries
These algorithms are currently used as a major part of the operation of multiple industries; in some, they are the focal point of operation. Python is versatile, and you can customize your use based on any industry. Thus, student programmers are assured of applicability in whatever areas they decide to work in, and experienced programmers enjoy the perks, despite their work.
6. Programming Community
Finally, Python has a great programmer community that makes the process of learning easier. Additionally, since you can communicate with other programmers throughout your interaction with the program, it is easy to get assistance when getting stuck. In turn, this community leads to a better analysis of how Python works, exchange of ideas on how best to implement the program according to the work you want to do.
Learning Python eases web development, machine learning, and data science. This translates to a better understanding of the processes and better results. Python offers programmers the chance to learn more, grow in their skills and career, which also means their earning.
Conclusion
Some of the best places to learn Python, such as the official Python Website and Udemy, offer additional resources that are great for programmers. Although many programmers opt to learn Python, you can combine one or two as you learn Python. Programming, like many other things, is fast-changing thanks to innovation, and the best way to ensure you are on top of the game is to keep up with the latest things and take advantage of their offerings.
---
If you like the content, we would appreciate your support by buying us a coffee. Thank you so much for your visit and support.