Watching movies on your phone or tablet is a common practice nowadays, mainly due to the practicality and mobility of the devices. So it is not surprising that there are so many apps for watching movies and series.
From popular streaming services apps to video players, you will be able to watch the files you've saved on your Android. If you're looking for a really cool app for this, we've listed some of our favorite options!
Amazon Video
Amazon Video is relatively recent compared to the other apps on this list, but it already has an excellent catalog of movies and series that are not available on other services. A nice difference is that you can also create your own playlists of films and series.
You can try Amazon Video for about two weeks before deciding whether to subscribe or not. Click here to check out more about him .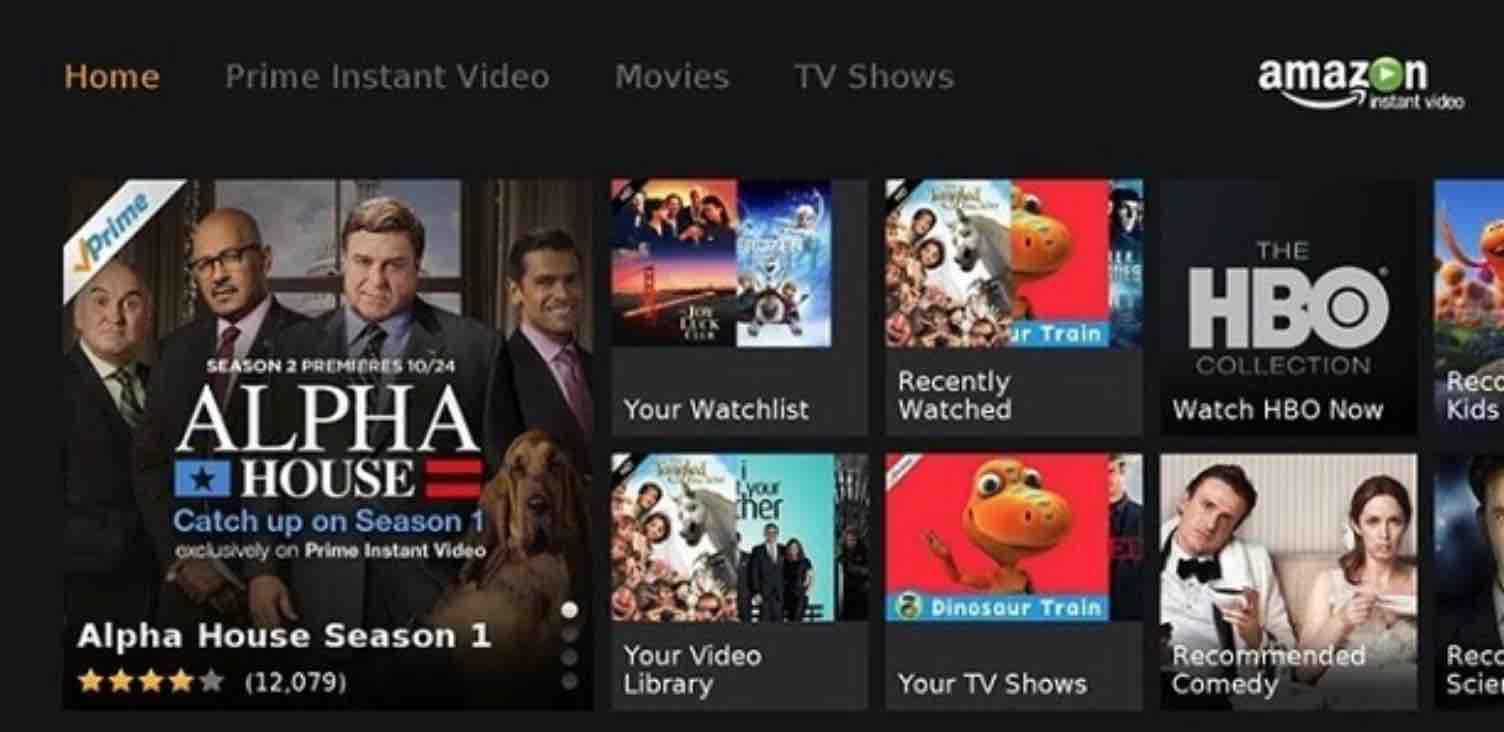 Netflix
You can't talk about watching movies and series without mentioning Netflix, can you? This one of the best streaming sites is already more successful than many traditional TV channels and increasingly produces quality content of its own.
For a very reasonable monthly subscription, you can watch hundreds of series and movies on any device , including your Android tablet and smartphone.
The best deal is to choose an account that can only be shared by an entire family, with each member having his own profile. Click here to download it and be sure to check out our best Netflix tv series for 2020.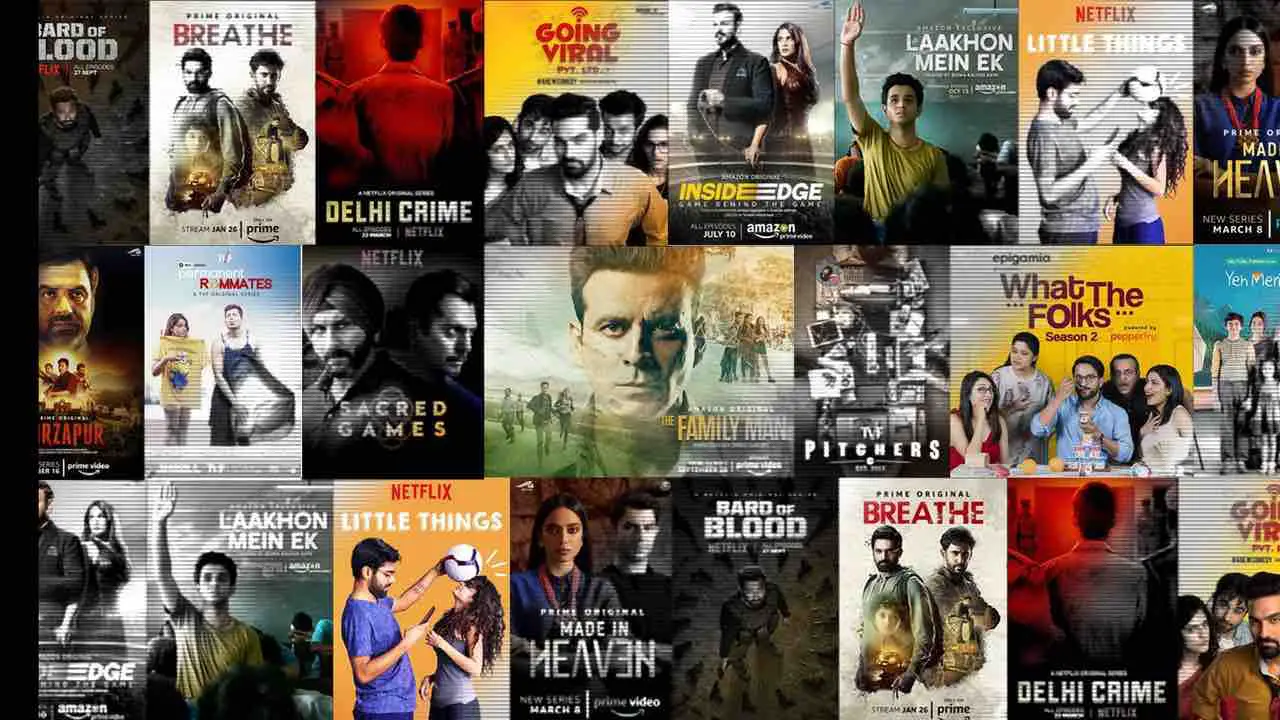 MX Player
Applications like MX Player and the ones that will be presented below are quite different from what we talked about so far. Instead of streaming services, these apps are simple video players.
The good part is that you can basically watch whatever you want with them. Just download the video files to your device. MX Player is one of the most famous mobile players today, having support for virtually all types of video files and subtitles.
There is a free version with few advertisements that do not disturb the viewer and a paid version with few more functions. Click here to check out more about the app.
JustWatch
JustWatch is also an excellent choice among apps for watching movies and series on Android. Unlike other alternatives, it allows you to choose the movie provider you want, such as Netflix, NetMovies, Crackle and find the perfect movie to watch directly through the app.
Just look up for the movie you want and JustWatch will suggest the best channel to watch it and, if available, will take you directly to the viewing screen. It is really simple but very useful, in addition to having great reviews on Google Play. Access the link to download it for free.
VLC Media Player
Very well known by Windows, Linux and Mac users, VLC is also a great video and music player on mobile devices.
Its interface is very simple. It plays almost any type of existing video and can even be downloaded for free. Click here to download it.
Tubi TV
As another excellent option on our list, Tubi TV adds new movies and series weekly so you never run out of things to watch on your Android smartphone. It streams videos in Full HD quality and completely free. There is no need to enter credit card details or register to enjoy the app.
The application also has a very nice interface and several menus to help you find the best options according to your preferences. Access the link and download it on your Android.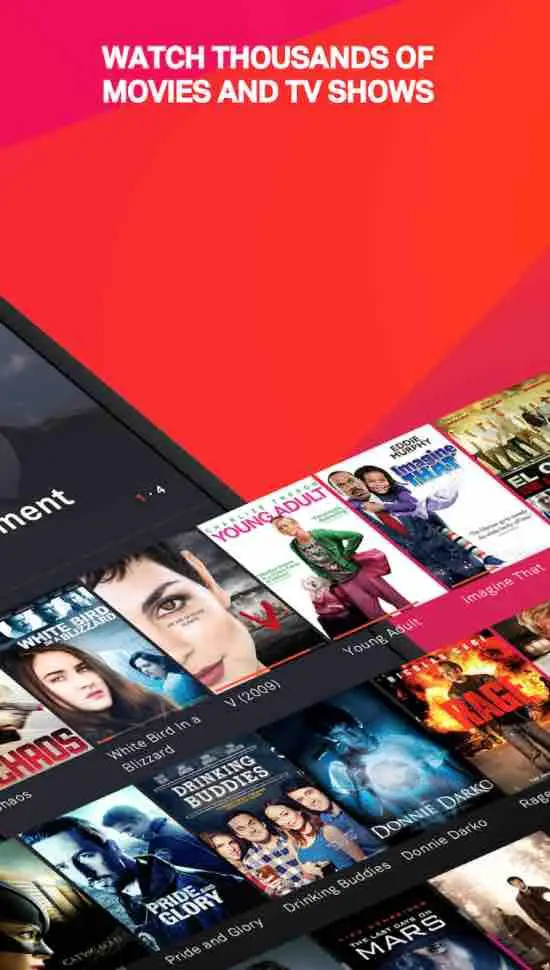 Tuvi is one many apps to watch tv shows free
Crunchyroll
For those who like Japanese anime and dramas, there is no better app than Crunchyroll! You can use the free version and see some ads occasionally or pay a mere $3 a month to see what you like whenever you want.
To get a sense of the success of the app, it is also known as the Netflix of Japanese series, being considered one of the best apps to watch anime for free . Click here to check the app.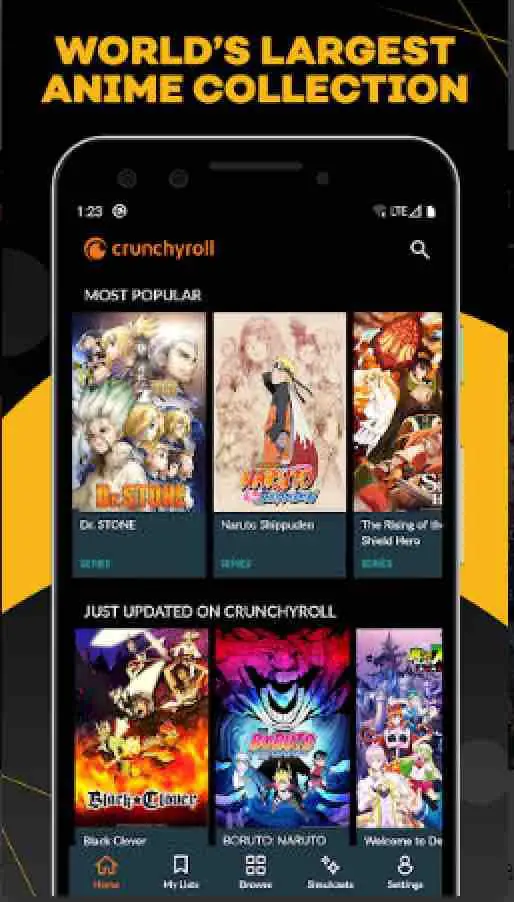 Youtube
Although it seems somewhat unlikely, YouTube also has channels with several films and series. Most are quite old, but they are nonetheless interesting. Also, be sure to check out our guide teaching you how to download videos from YouTube so you can watch offline.
YouTube is now starting to produce its own series, which can be purchased by any user.
Google Play Movies
On Google Play Movies you can buy or rent movies and series directly through the Google Play store.
The good thing is that there are always good promotions and games being offered totally free from time to time. Click here to check the app.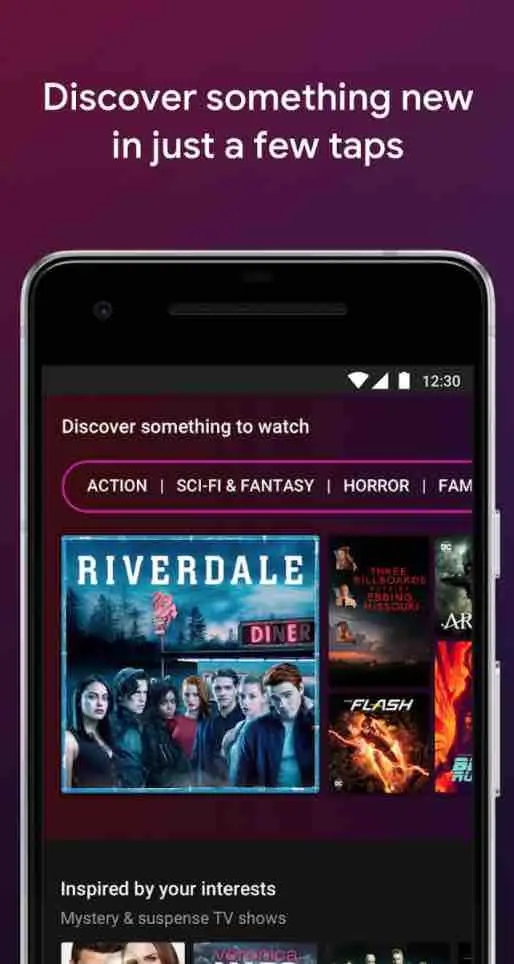 Vudu
Vudu allows you to buy, rent or watch movies for free on Android. It is a very diverse application that has a huge library with the most famous titles. With the app, you can watch videos online or download them to watch offline.
There is no need to pay a monthly fee, just download the app for free and check the options available for each movie you want to watch. Access the store through the link.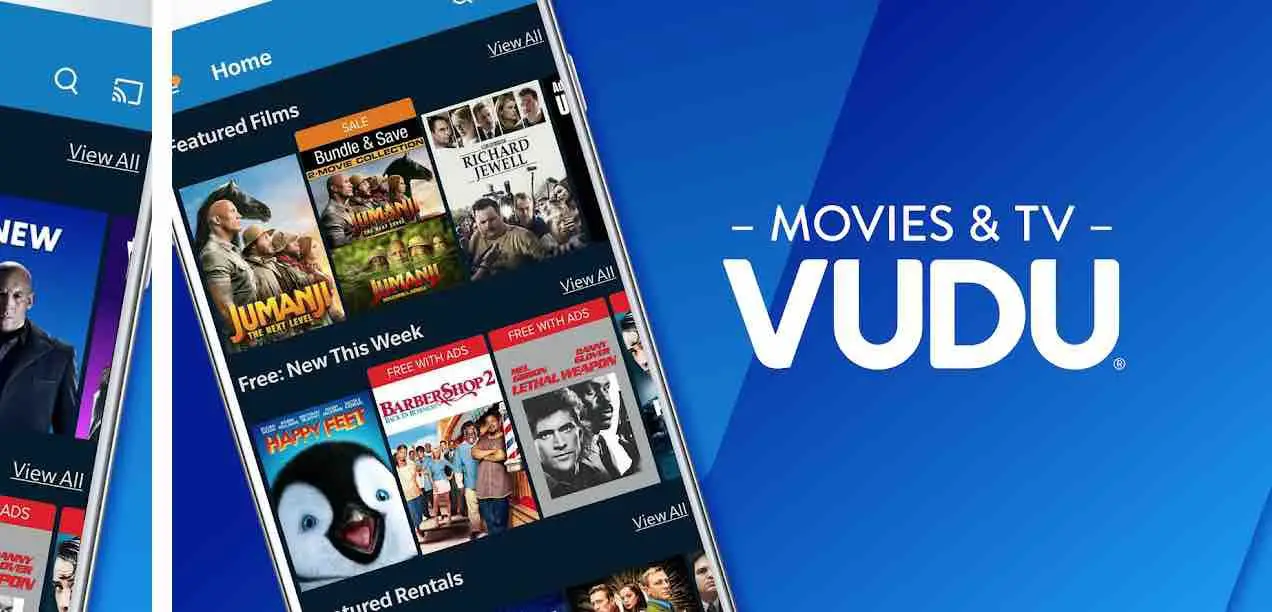 TV Time
TV Time has more than 12 million users and offers high quality film and series broadcasts. The app also makes recommendations based on the genres you prefer and you will be able to rate videos, characters and even make comments for other users to see. Go to the Google Play link to download it for free.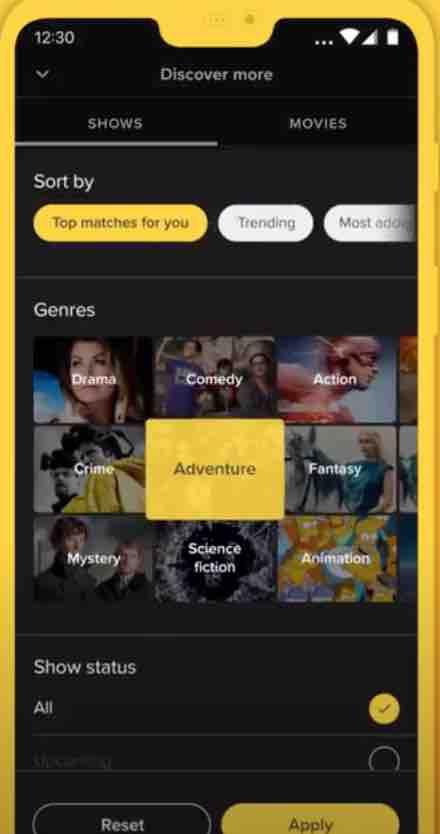 BYUtv
BYUtv is also an excellent choice among apps for watching movies and series on your Android and has a huge library of titles. However, for international use the application is only allowed to transmit licensed content for global distribution.
Still, for the movies you can watch, the broadcast quality is really good. Access through Google Play to download it for free.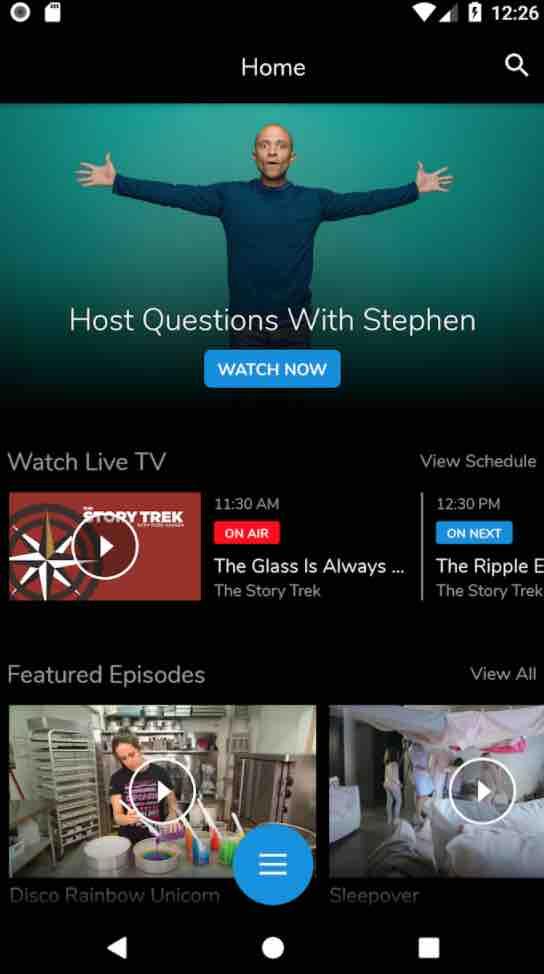 ---
If you like the content, we would appreciate your support by buying us a coffee. Thank you so much for your visit and support.