In recent years cryptocurrencies have quickly evolved from niche stores of value into one of the world's most sought-after investments. From Bitcoin to Litecoin and even the metaverse, it looks like cryptocurrencies and blockchain tech  permeated every inch of our lives.
But, in some ways, cryptocurrencies have fallen victim to their success. Being entirely unregulated and decentralized, the market for digital currencies is notoriously volatile, with prices drastically shifting with zero warning.
Besides that, the pseudonymous nature of crypto assets makes them a favorite target of cybercriminals and hackers. This is because cryptos can be easily transferred to third-party accounts without a trace. 
So, that begs the question:
Are Crypto Wallets Safe?
Without a doubt, yes. In the early days, crypto wallets and exchanges were highly vulnerable to hacks. And after several high-profile thefts, service providers realized that something had to be done. This is why the new generation of crypto wallets feature advanced security encryption and undergo regular security audits, as you can see in this article of the best free crypto wallets by Tezro.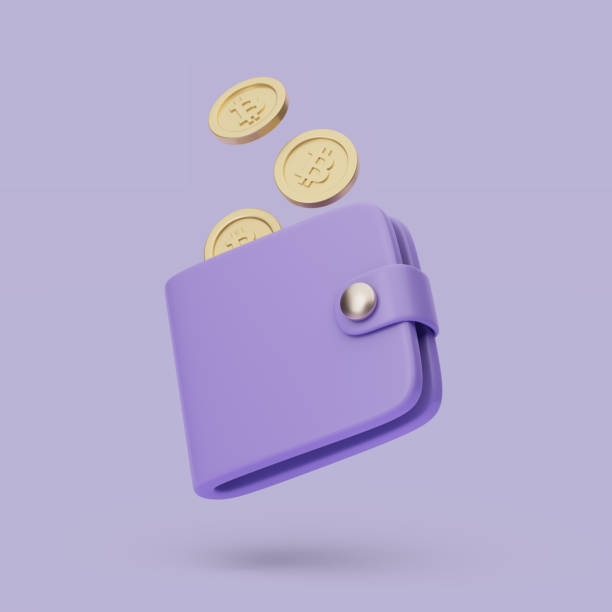 Our team has tested dozens of crypto wallets and shortlisted the best ones here. All the wallets below have solid track records and come with unique features such as cold wallet integration and even insurance to ensure that your assets are kept safe.
With that in mind, let's take a look at what we have here:
1. Coinbase Wallet
Tokens supported: Most cryptocurrencies, including BTC, BCH, and XRP, along with NFTs
Available for: PC, Android, and iOS
Type: Hot wallet
One of the most versatile hot wallets on the market, Coinbase's crypto wallet supports almost all cryptocurrencies and NFTs. So that way, you can store all of your digital assets in a single place.
Security measures include a randomly-generated 12-word recovery key phrase, two-factor authentication (2FA), and even Biometric logins. And because it's a non-custodial wallet, you always have access to your private crypto keys.
While Coinbase was hacked in 2021, the site had a transparent approach to dealing with it. They provided constant updates, reimbursed the victims, and installed new security measures.
2. Binance
Tokens supported: More than 1000 + cryptocurrencies, including BTC and ETH
Available for: PC, Android, and iOS
Type: Hot wallet
Binance wallet is provided by one of the world's largest crypto exchanges, Binance. Besides providing crypto storage services, the Binance wallet allows users to buy/sell digital assets on the Binance exchange. 
The wallet secures your assets by using 2FA, personal device management, address whitelisting, and support for cold wallets. This last feature lets you connect your Binance wallet with cold wallets from Ledger. Another high point for Binance is that the wallet's fees are amongst the most competitive in the market. 
Unfortunately, Binance was hacked in 2019, resulting in hackers getting away with 7,000 Bitcoins. But the company ensured that users whose accounts were hacked got their money back.
3. Mycelium
Tokens supported: BTC, ETH, and ERC-20 only
Available for: Mobile devices only
Type: Hot wallet
Mycelium is specially designed for mobile users. It's available on both iOS and Android. I tested the Mycelium mobile app for myself and found it responsive and easy to use. 
While it only supports 3 types of cryptocurrency, it is one of the most secure hot wallets. And because it's a non-custodial wallet, only you can access your wallet's keys. As an added plus, Mycelium also supports cold wallet integration, allowing you to store your assets online and offline. 
The wallet uses AES-256 encryption to protect your passwords, PINs, and other personal data. It's one of the few hot wallets that have never been hacked before. 
Some may take issue with the fact that this is a mobile-only wallet and supports a limited number of cryptocurrencies. But there's no doubt it's a great wallet for the safety-conscious.
4. Gemini Crypto Wallet 
Tokens supported: BTC, ETH, BCH, & LTC
Available for: PC, Android, and iOS
Type: Hot wallet
Gemini holds the distinction of being one of the first wallets to offer FDIC insurance for cryptocurrencies. World-class underwriters back this policy, so you won't have to worry about a repeat of the Mt.Gox hack.
The wallet, unfortunately, supports only a limited number of cryptocurrencies, but this shouldn't be a problem for most mainstream users. Gemini provides wallets for Bitcoin, Ethereum, Bitcoin Cash, and Litecoin.
Although recent issues related to Gemini's security practices have raised eyebrows, the wallet is still one of the most secure.
Read: Is Crypto Signal Legit and How Can You Benefit From It
5. Crypto.com
Tokens supported: More than 250 coins, including BTC, ETH, LTC, and XRP
Available for: PC, Android, and iOS
Type: Hot wallet
Another exchange-provided wallet, Crypto.com, is the wallet of choice for those active in the crypto scene. Besides storing tokens, you can also use it to store NFTs, stake tokens, and use cryptocurrency credit cards.
Also, if you are a citizen of the United States, fiat currencies held in the USD denomination will be insured for up to $250,000. The wallet was recently hacked in January 2022, but management assured depositors that they would be reimbursed for any losses.
Some Considerations
The cryptocurrency sector lacks regulation and is 100% decentralized. This means that no single body oversees the issuance and trading of cryptocurrencies. 
Thus, if you get cheated or fall victim to theft, there's very little that the authorities can do. And while all of the wallets listed above are rock-solid, it's sometimes best to manage your risk exposure. 
For example, if you regularly hold large quantities of cryptocurrencies, you should invest in a cold wallet. A cold wallet stores your cryptos offline, making it impossible for hackers to access your holdings. However, keep in mind that connecting your cold wallet to a computer with internet access renders it vulnerable.
Read: What is blockchain and how does it work 
This is why I recommend that you only connect your cold wallet to your PC for limited periods and never perform transactions on public WiFi. For added peace of mind, you should also secure your crypto wallet in a safe, making it physically inaccessible.
Closing Thoughts
Crypto wallets are the only way for you to store your tokens online. So, always make use of trustworthy wallets such as those mentioned in this article.
---
If you like the content, we would appreciate your support by buying us a coffee. Thank you so much for your visit and support.