Decorating a new home or redecorating an environment you already own, be it your bedroom or your office, is a task that today already has the help of applications installed on your tablet or smartphone. With these tools, it is possible to have an idea of ​​how your wall would look when painted in a certain color, for example, or which shade is the best choice according to the colors that already make up that room.
Apps for designing house plans by cell phone can be useful for students and architecture professionals. The experience offered by free services such as MagicPlan, Houzz and
Planner 5D on Android and iPhone devices allows users to create complete projects in a simple way. The tools available in the official app stores and Google Play are also interesting for engineers and designers due to the multiplicity of functions that allow, for example, to browse decoration items.
There are also programs that offer a virtual decoration to "predict" the final result and even apps that serve to measure the level of a picture stuck on your wall. The options are many, so we have selected eight application tips to help with home decor.
Read: The Metaverse Is Reshaping The Future of The Real Estate
Decorating a home requires not only creativity, but also inspiration. You have a clear idea of ​​which furniture to use, what type of rug, what color to pick for walls ? With Homestyler Interior Design, you will be able to take a picture of the environment to be decorated and you can add three-dimensional models inside .i.e. decorating your home virtually.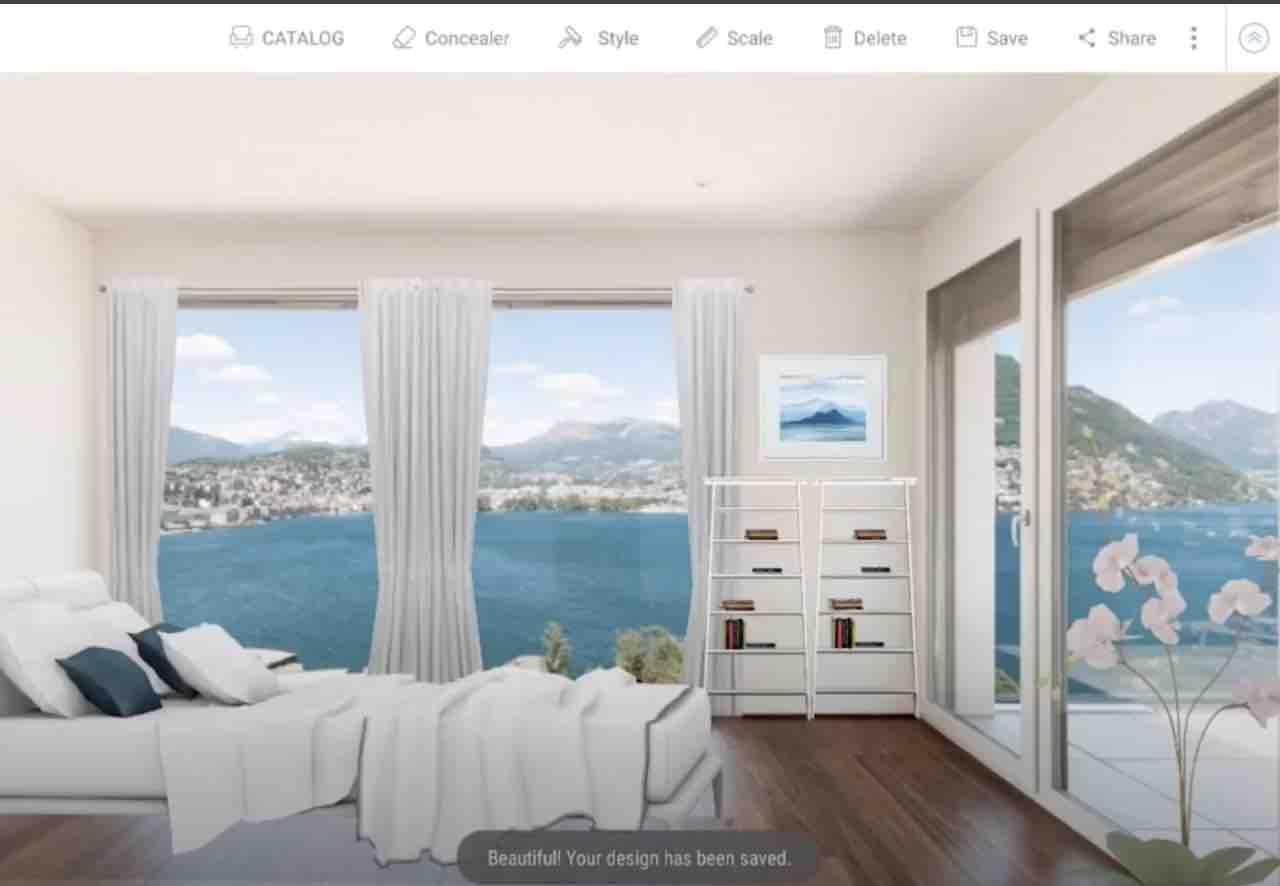 To enhance the experience, the app offers a good flow of images, articles and very interesting tutorials to inspire you.
CNN has defined this app as "the Wikipedia for interior and exterior design". This means that Houzz presents countless forms of inspiration for those who want to decorate an environment, be it your entire house or just a room.
Read: Best Free Graphic Design software for Linux
Here, you will find more than 6 million photos in high resolution and, in addition to browsing the images, you can save the favorites on your device to access them later, including offline. The app offers tips for products selected by experts and puts you in touch with professionals in your region .
Houzz app enables you to search for furniture and decorative elements for the interior, in addition to the plant creation. The items are linked to stores and can be purchased directly through the platform, in principle.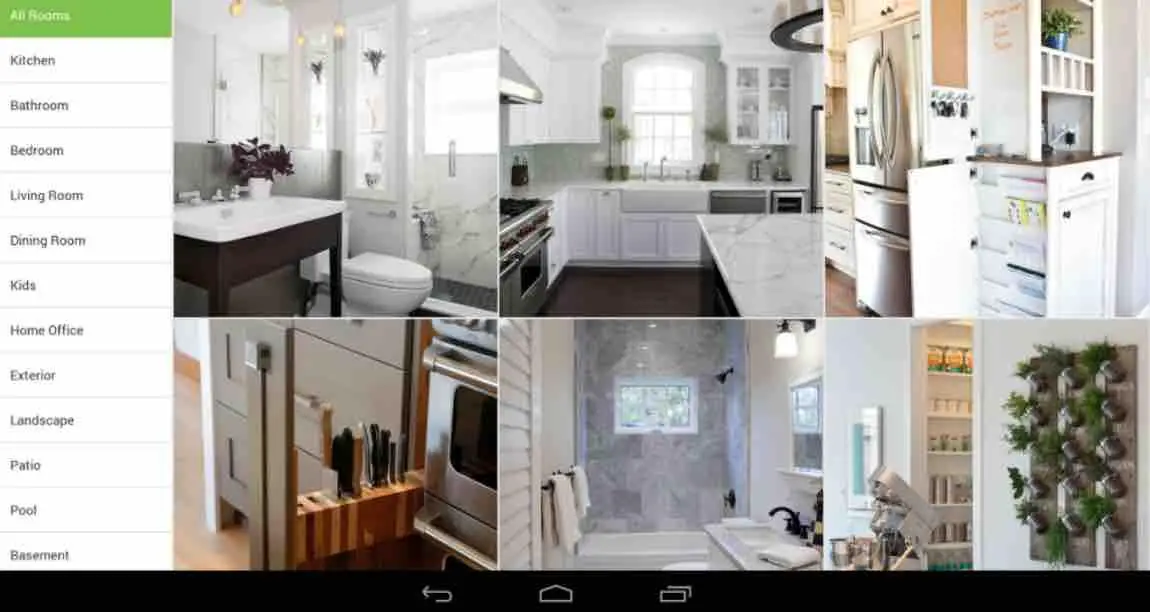 Houzz is well organized and allows you to do complete projects in a few steps, with tools for coloring the wall, adding notes, saving ideas, etc. Usage is free and only requires login with Google account, Facebook or email.
What if you were able to take measurements of your rooms and set up a virtual floor plan of your home just by taking pictures? This is possible with MagicPlan. You don't need to draw anything, nor use a conventional measuring tape to find the distance between one wall and another. It is also not necessary to drag furniture between places: just aim the camera and take pictures. You can add items to your digital plan, created from the information collected by the images. Some features are limited in the free version, but it is still possible to perform numerous tasks for home use, ie, non-professional.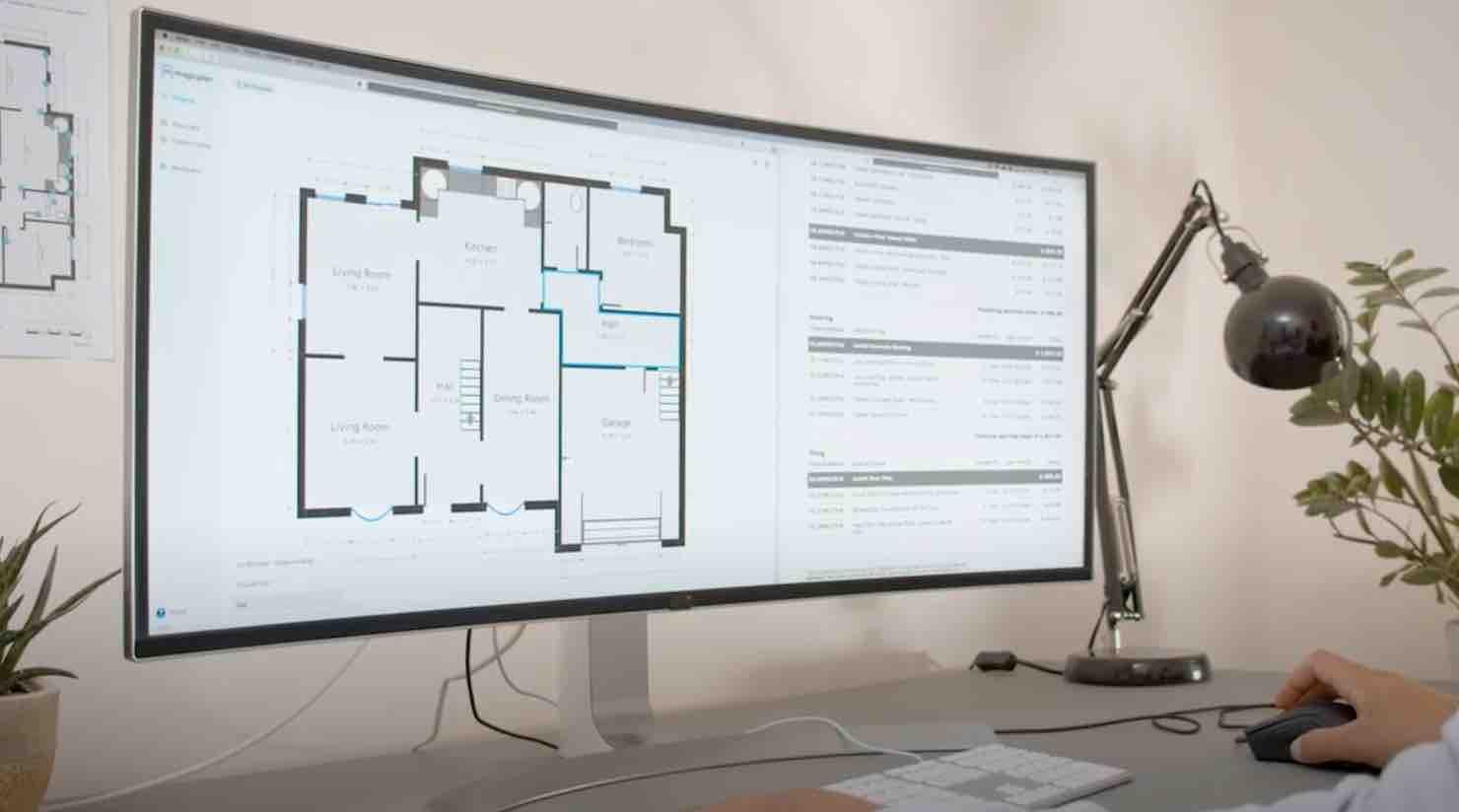 MagiPlan brings tools to include objects in the house such as plumbing, stairs, toilets, doors and windows, add elevation to the walls, make a list with estimated construction costs; create fields not foreseen by the software, among other resources.
Read: Interested in 3D Printing? Here's the Types of Software You Need
The platform can also scan existing house plans and features a brief tutorial that explains how to handle the phone to use this functionality.
The paint manufacturer Coral has some applications that can help you decorate your home. The most complete of these is the Visualize, which consists of aiming the cell phone camera at a wall and seeing how it would be painted in other colors.
The app uses augmented reality f to simulate changes in your environments, something essential to not make mistakes when choosing a paint. In addition, you will be able to view the exact color data and can go to a store to purchase it, all practical and without error.
The Home Design 3D is another application for house design. It provides a ready-made plan, created out of the type of the residence (family, vacation home, loft, country house, luxury mansion, etc.). With the elaboration of the sketch, it is possible to make all kinds of adjustments so that the project is in accordance with the user's taste.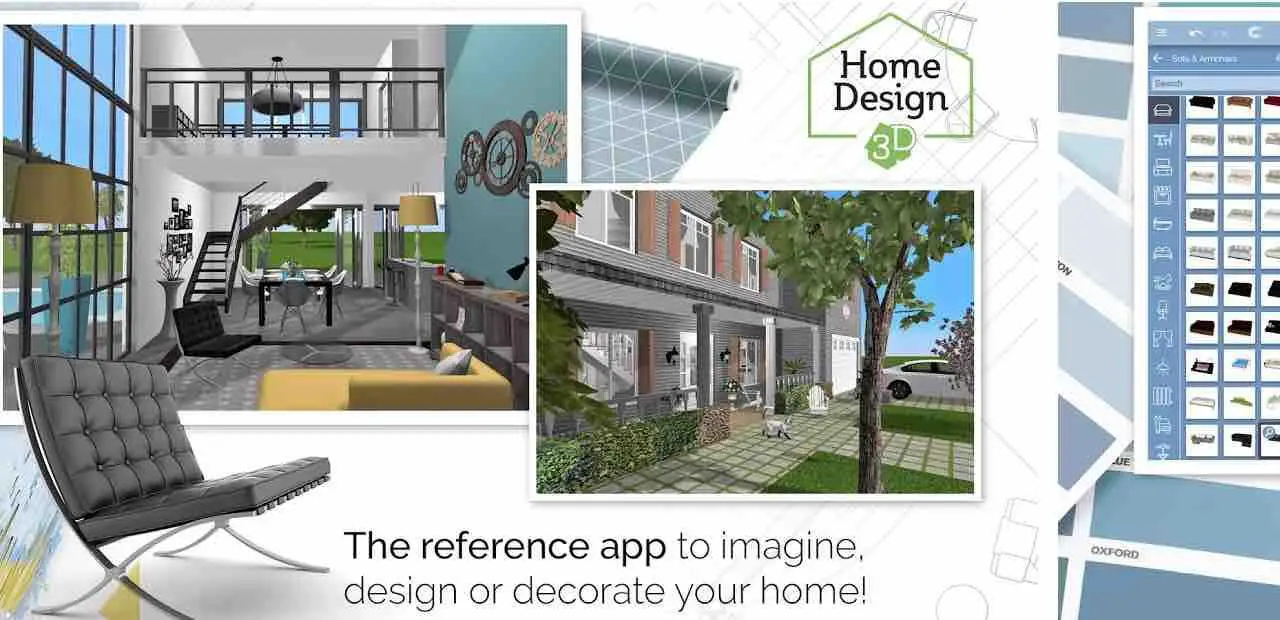 The project can be viewed in 3D and, using the resource, the final result can be viewed more easily. The software can be downloaded and used free of charge on Android, but the free version does not allow you to save projects, which is a disadvantage of the service for users looking for applications at no cost.
Developed by paint manufacturer Sherwin Williams, this application is focused on helping you to choose a color to paint your wall. When you take a photo, it indicates colors that match that image, allowing you to discover new shades.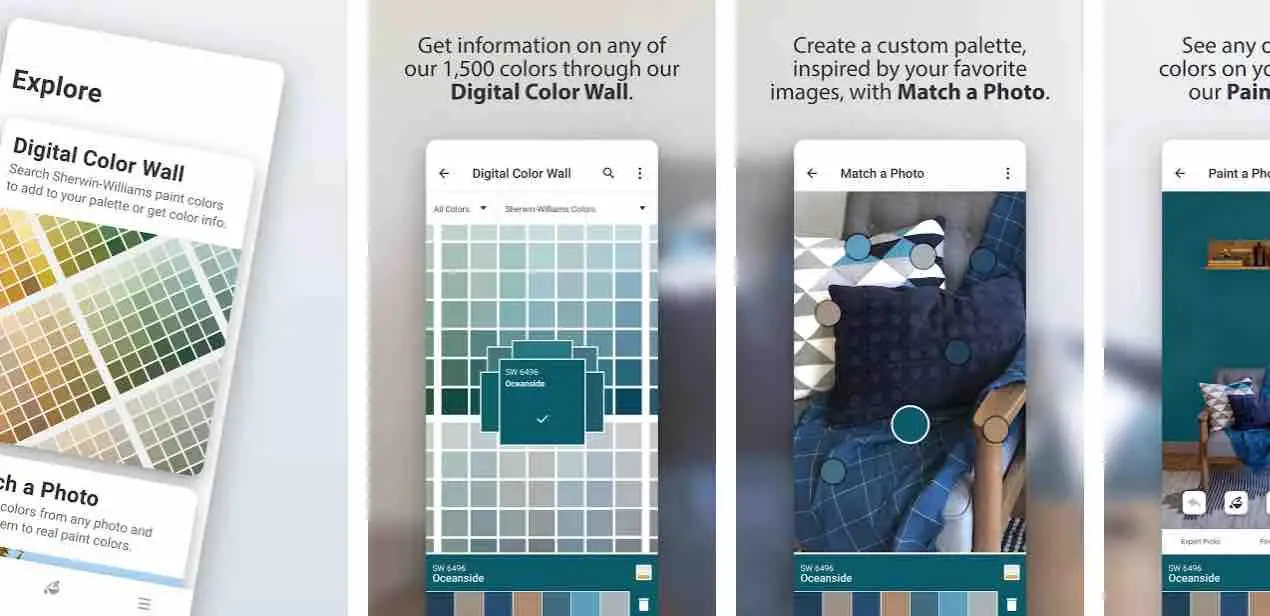 You can even make minor adjustments to saturation, lighting and contrast to achieve the ideal color. Then, just go to a specialized store to purchase exactly that paint, with that tone, to give a new life to your walls.
The Planner 5D app can be used to create housing projects and apartments of one or more floors. In addition to the floor plan, the user can choose the finish of walls, doors, windows, baseboards and other elements of the house. With these options, the user is able to obtain a scheme as close as possible to the desired result.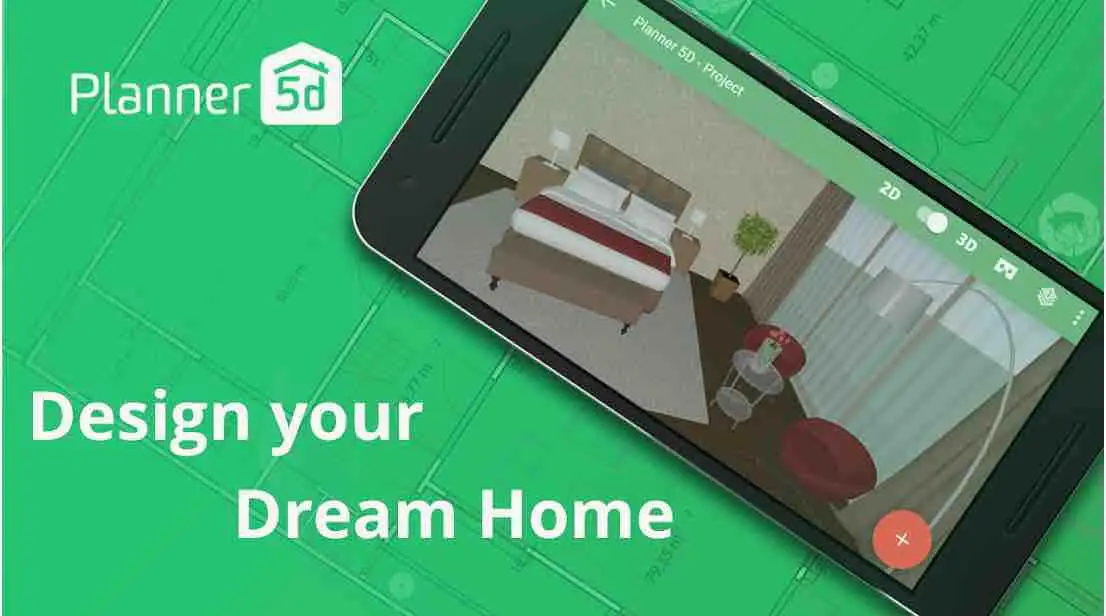 The platform's greatest asset is the integration with Cardboard , cheap virtual reality glasses from Google . The person with the accessory can "walk inside the house" with the feeling of being in a real environment. In addition to the Android app, Planner 5D is available for iPhone, macOS and Windows , which allows interested parties to also use the service on the PC, through the desktop version.
Whoever builds a house always needs furniture for the interior – and for that purpose, Roomle was developed. The app brings together a large catalog of furniture, lamps, decoration pieces and other household items, separated by room type, product purpose, brand, color and other parameters.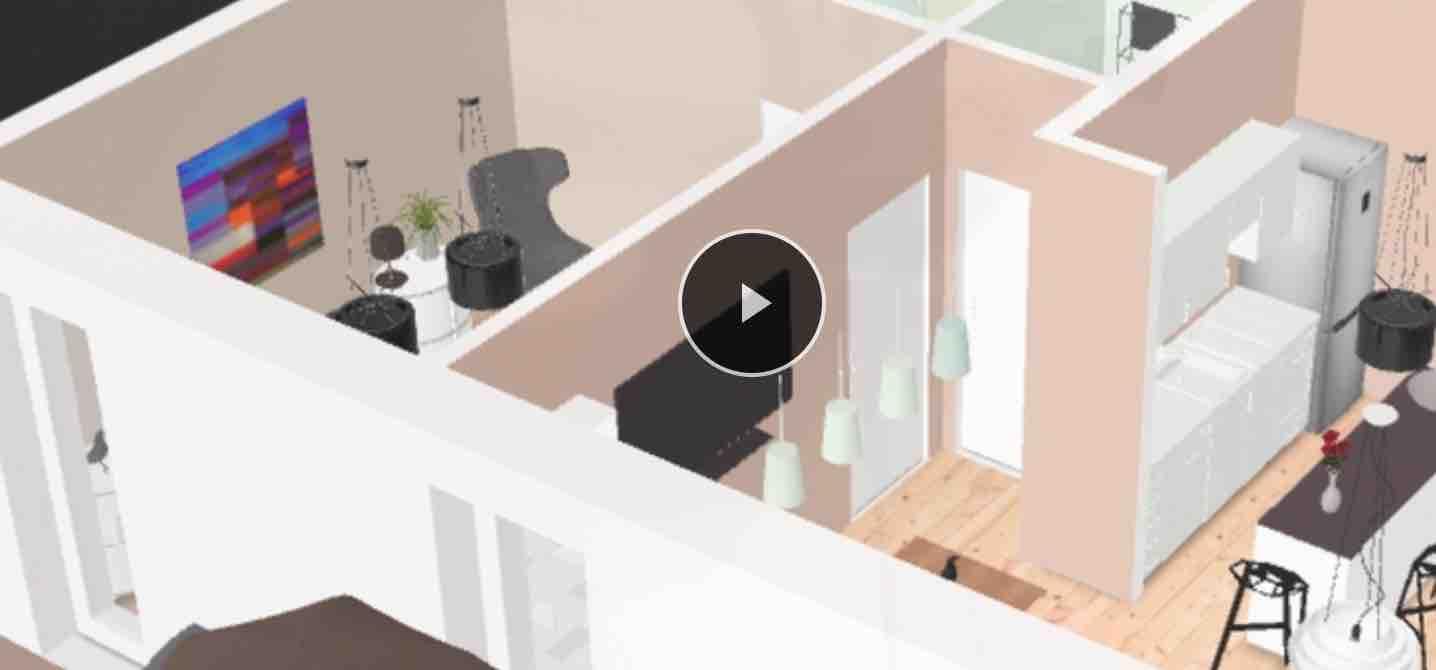 In this way, interested parties can plan the structure of the project through the platform and then apply real decoration using native navigation. Originally created for the web, Roomle now has applications for Google and Apple mobile systems. In both cases, it is necessary to register on the platform and then confirm the email address.
---
If you like the content, we would appreciate your support by buying us a coffee. Thank you so much for your visit and support.