3D printing is becoming used more and more by both the manufacturing industry and hobbyists, thanks to great technological leaps and bounds in recent years. The concept of 3D printing is simple. It is an additive manufacturing process that creates three dimensional solid objects, one layer at a time, from a digital file. 3D printing technology enables you to produce complex and accurate shapes, and the process uses less material than traditional manufacturing techniques.
If you are interested in getting started with 3D printing yourself, the first step is to choose the right software for your requirements. You will find a variety of different software tools available, from open source to industrial grade. Here is a look at the best software on the market for newcomers to 3D printing.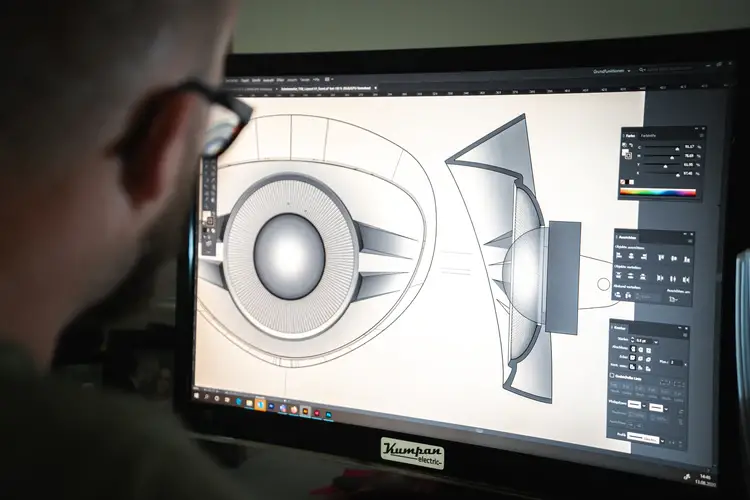 Image source: https://unsplash.com/photos/SYo5eazBrls | 3d printing software
Tinkercad
One reason more small businesses and hobbyists are turning to 3D printing is that they do not have to invest in 3D printing machines themselves. Instead, you can outsource the actual printing to a 3d printing service, saving you the cost of buying machinery and finding the space for it. All you need to do is create a CAD software file, upload it, and go into production within minutes. One of the best CAD software tools for 3D printing is Tinkercad. It is intended for beginners, and it is entirely free to use. The browser-based 3D design app enables you to develop models from a set of basic shapes. Tinkercad's library contains millions of files, so you can find a basic shape for your purpose and then manipulate it as you want. The software also comes with excellent tutorials and guides, so any budding designer can quickly begin their 3D printing journey.
Read: How to set up a printer on Ubuntu
Xometry
Xometry's comprehensive 3D Printing guide was written by additive manufacturing engineers who help customers optimize their parts for 3D printing every day. The goal of the guide is to help 3D printing enthusiasts and mechanical engineers make informed decisions about what processes, materials, and finishes to use, appropriate applications, and how to reduce design costs through design optimization.
Autodesk Fusion 360
If you are still asking, "What is 3d printing?" then the Autodesk Fusion 360 software is not the best one to start with, as it is geared for use by professional designers, engineers, and machinists. However, the more that you become confident with 3D printing design, the more you will look for more advanced software tools. And Autodesk Fusion 360 is unquestionably one of the best on the market. It seamlessly combines the power of design, manufacturing, and engineering into a single platform. It also helps to streamline product development processes. Autodesk Fusion 360 is perfect for producing highly-efficient mechanical parts. It provides full control over shape design, and you can easily collaborate with other designers on the same platform in real-time.
Read: Softwares every Business needs to have
MeshLab
The free open-source-platform software tool MeshLab is ideal for editing and processing 3D meshes. You can leverage its functions to simply render, provide texture, 3D color-map, and convert into meshes. The software also comes with a measurement tool for calculating the distance between two points of a mesh. And unlike many software tools, MeshLab enables you to slice your designs ready for 3D printing. MeshLab is highly efficient, allowing users to enhance the speed of their 3D printing workflow.
DesignSpark Mechanical
This free software is ideal for both amateurs and advanced users. The user interface is relatively simple to use, and the software runs quickly. You can create your own drawings and also mix your drawings with a wide variety of images from the software's built-in library. And DesignSpark Mechanical's fantastic pull feature allows users to create 3D models from only a surface. You can even generate a bill of materials to know how much it will potentially cost to print your 3D designs.
Rob Turner: rob[at]thecopywriter.io
---
If you like the content, we would appreciate your support by buying us a coffee. Thank you so much for your visit and support.