Last updated on Jan 22nd – 2022 – You have spent some quality time with your family and took many photos ? Sooner or later a relative will borrow your digital camera or smartphone to watch them before you have transferredeverything to your computer. "Okay, feel free," you say and lend the gadget. After all, what can go wrong?
Well, if your relative is a rather clumsy person, eventually he'll end up hitting that huge button that says "Delete" or "Format" and then goodbye pictures! But is it all lost? Fortunately there are memory card recovery software that allow you to recover files that were accidentally deleted or even formatted.
In this article, we have selected five programs, free and paid, that have proved to be a lifesaver during an accidental SD card data loss.
Precautions before using SD card recovery software
Fortunately, most of the data recovery tools listed here are intuitive and easy to use , which means you don't need any special skills to recover your files. At the same time, there are several steps you need to take to guarantee the process to be successful.
First of all, stop using a damaged SD memory card. Don't format it, don't copy any data onto it and don't use it with your devices ( camera, mobile phone, PC). Most likely, all your data is still stored in its memory chips. Reusing it might overwrite this data making the whole recovery process pointless.
Disk Drill is a free to download software that is well-known among data recovery enthusiasts and businesses and for a good reason. It supports over 400 file formats and is used to retrieve photos, videos, music, documents, archives, and much more. Disk Drill works with all types of SD memory cards and other storage devices, such as SSD, USB flash drives, xD cards and others that are compliant with Windows and macOS .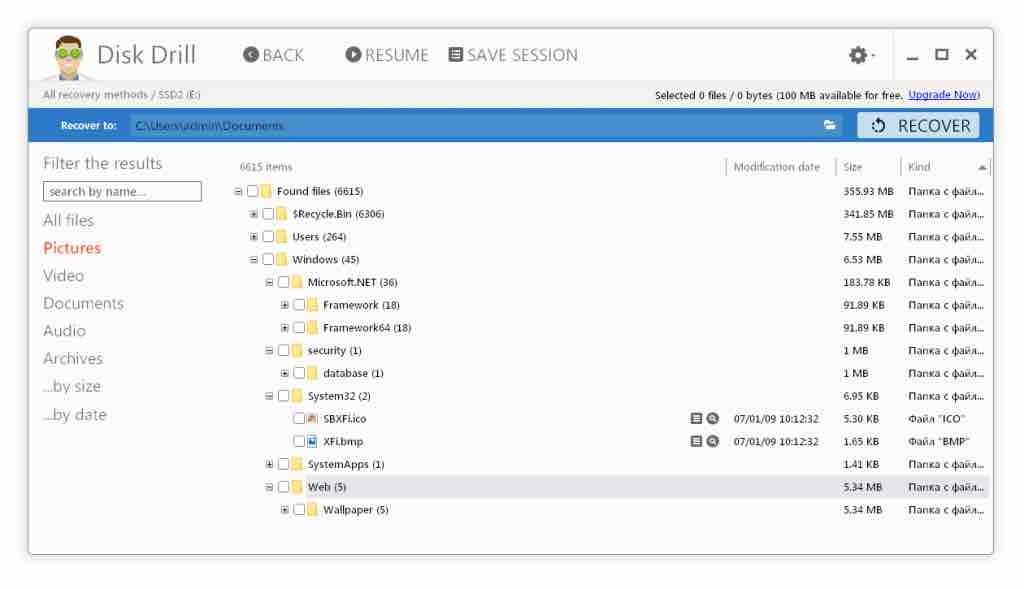 Disk Drill Basic for macOS comes with unlimited scans for all internal and external storage media connected to a computer. The process is intuitive and straightforward as the program will search step by step through your SD memory card for the files you want to recover. You'll need to purchase the Disk Drill Pro license to make recovery features available though. For Windows users, the first 500 MB of recoverable data is free.
Strong points:
Displays disks with unallocated space in device list

Convenient filtering of recovered files by file type and other attributes

An option to pause a recovery session

SD card scan for signature data (Deep Scan)
Disk Drill Pro license costs $89 as a one-time payment on both platforms. You can decide if you need to upgrade by previewing files found through scanning — the program previews images, videos, music and text documents for free.
Photorec (Windows, Linux & MacOS)
PhotoRec is a free open source file recovery program that works incredibly well on almost all operating systems. It is not just a photo recovery tool but it allows you to recover almost 500 different file formats from hard drives or removable media. Its only major downside is that it is not very easy to use as it uses a command line tool interface. You may need to enlist the help of a technical friend for it to work properly.
Read: How to Recover Deleted or Corrupted Files on Linux with These 14 Amazing Tools
Puran File Recovery by Puran Software has all the basic features a Windows user needs in order to recover deleted files from an SD card. It supports over 50 data formats from FAT and NTFS file systems.
This software has three scanning modes. A quick scan is capable enough to find recently deleted files on your memory card. A deep scan will inspect all the "free" space on your device, searching for lost data traces. A full scan will go through the disk byte by byte, showing your all files that can be recovered.
Although Puran File Recovery is completely free for personal use, it lacks the support of many file formats and data protection features (which Puran Software distributes as separate tools). This software hasn't been updated since 2016.
A great recovery tool similar to Recuva, Glary Undelete "recovers" items from FAT and NTFS disks. It's easy to use: just choose a drive to scan, click "Search", and wait a moment, depending on the volume of the selected disk. You will see a lot of files found. Once done, simply navigate to the folders on the left, use the preview function to locate your specific items, and voila!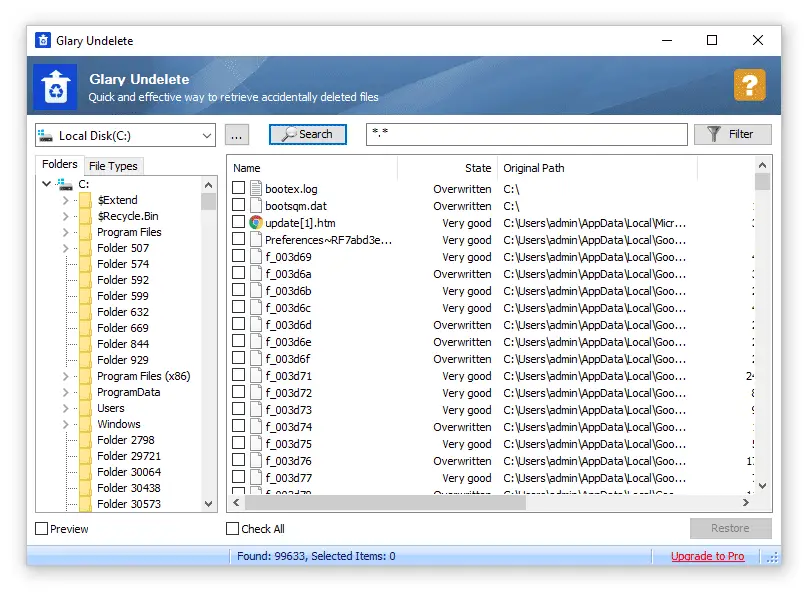 Within Glary Undelete the basic recovery features are easy to see. However, the paid version of the program does provide some nice additions, notably deep scanning. This is the key feature, while so often such utilities are simply useless without it.
The program offers filtering by file name, size, date and status. It is very useful when you need to sort all those tons of files that the tool will find for you. Filtering allows you to save only the selected data.
The status of the file can be marked as "Very good" or "Bad", marking as in the Recuva tool.
Glary Undelete certainly cannot compete with other recovery tools reviewed in this article in terms of its features, but it has an undeniable advantage: the unlimited size of the data it can recover.
Strengths:
Unlimited recovery on SD card

Filtering and previewing scan results

Mark the status of the data to be restored
PhoneRescue is another free-to-download tool that is useful for Android users who had their data erased from an SD card. It comes as a desktop app for Windows and macOS and available to recover over 20 essential file types, primarily focusing on images and videos.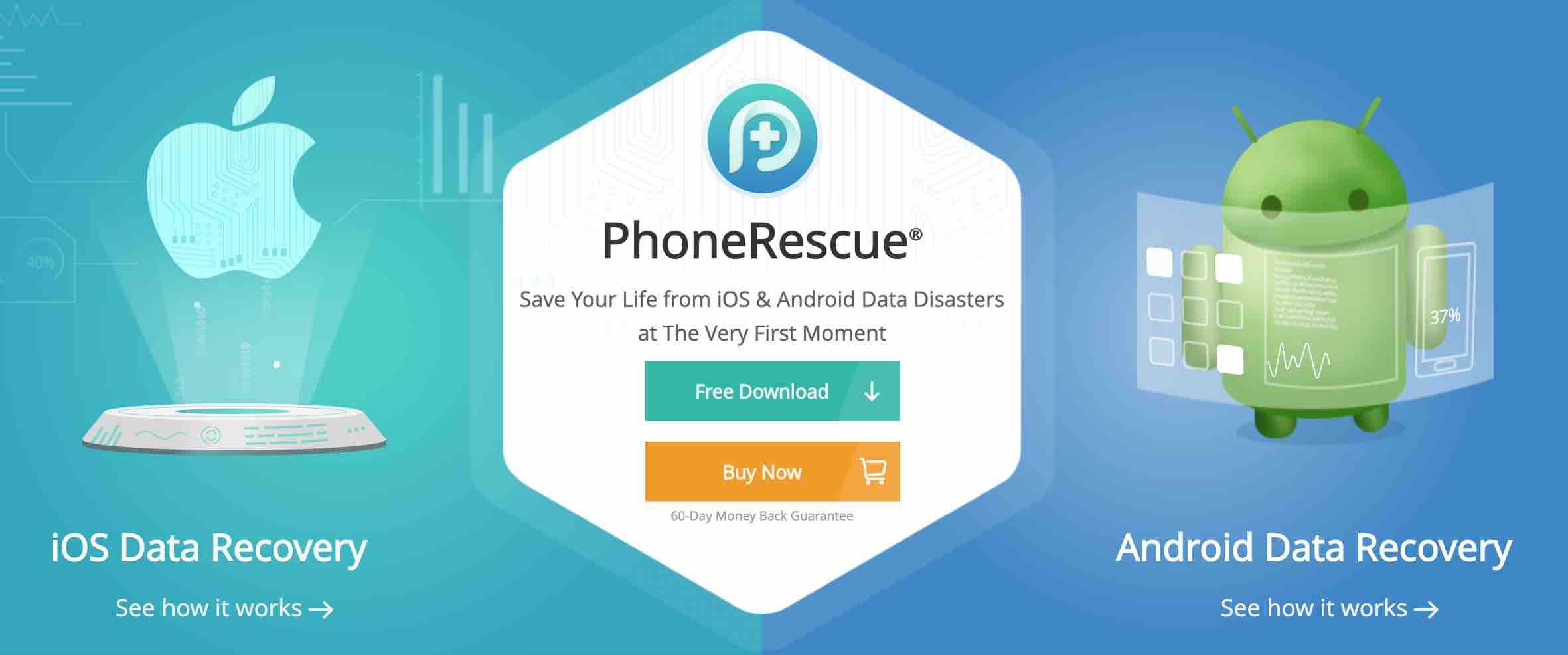 PhoneRescue is free to download, but its features are limited to scan and file previews only. To recover data from an SD card, you need to purchase an annual license for $59.99.
R-Studio

(Windows & Linux)
R-Studio is a memory card recovery software well-known for its comprehensive scanning and retrieving features. It is available on Windows, Mac and Linux. This software can recognize and assemble slightly damaged disk devices and partitions and comes with the free previewing feature while supporting the most common file formats.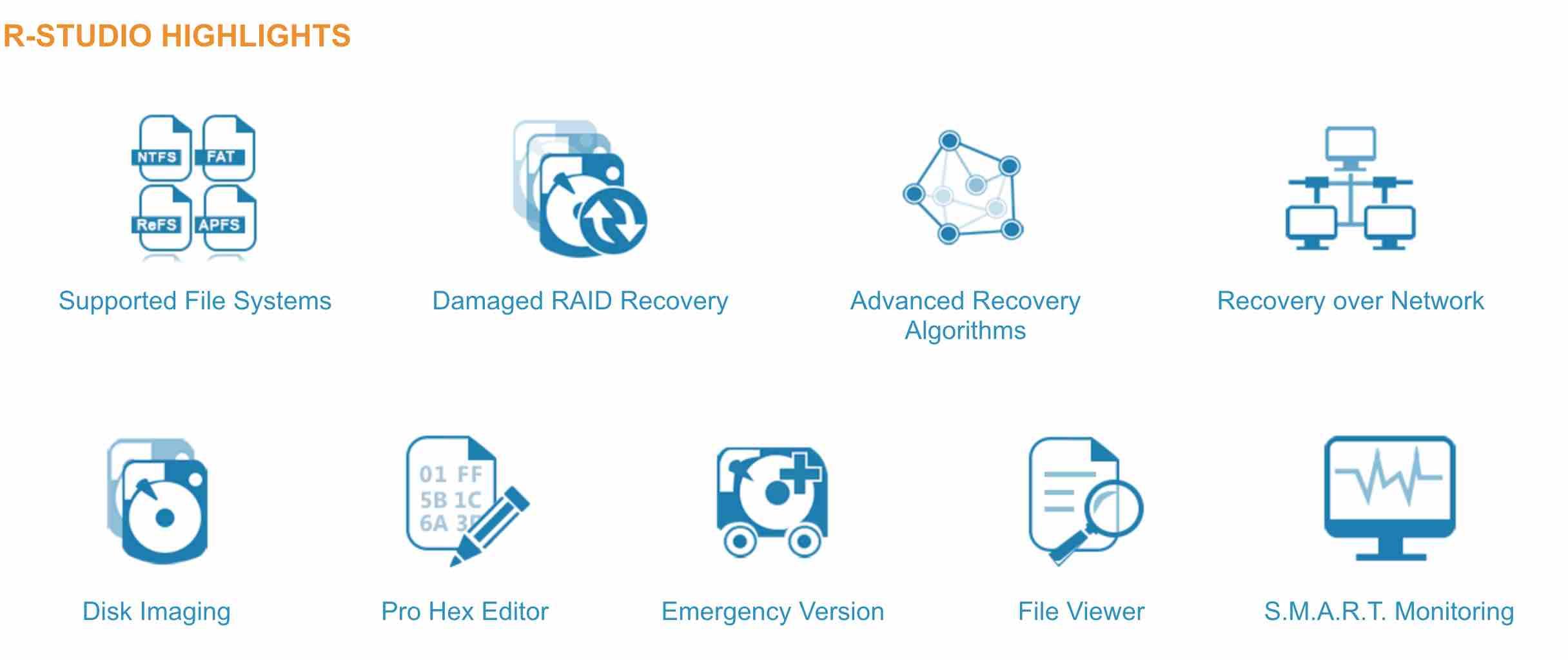 R-Studio will be the right choice for recovery technicians and data geeks. At the same time, its interface might be slightly confusing to other users.
This tool is free to download from the official website. The Demo is only capable of scanning memory devices and previewing files — Professional license is required to proceed to the data recovery process. A single-seat license is starting from $49.99.
Recuva data recovery program is not only a general utility that supports data recovery from SD cards, it is also 100% free. If you want to compare it to other software, the features of Recuva are similar to those of its paid analogues.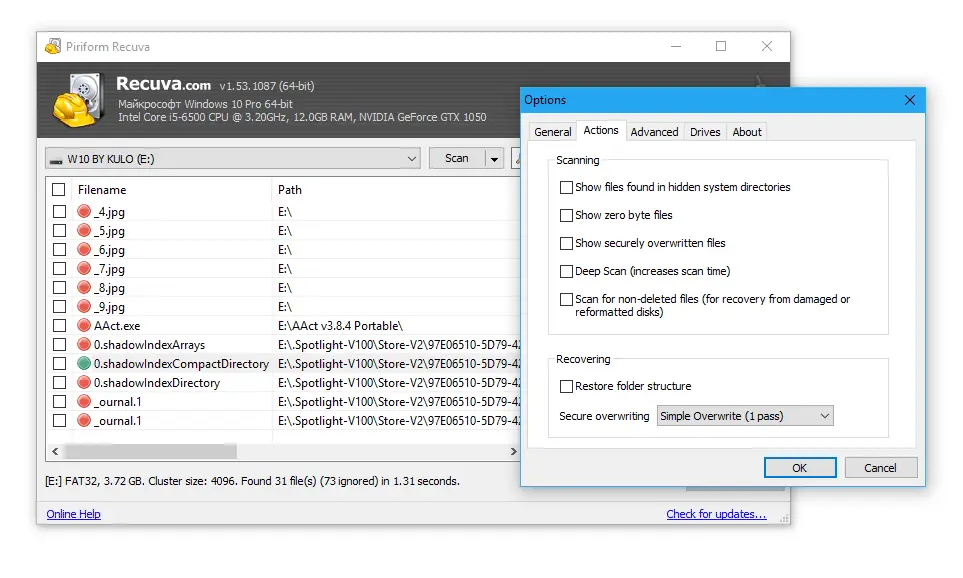 Recuva sd card data recovery|recover deleted files from sd card
It doesn't really matter if you lost your files from a USB flash drive, hard drive, or memory card. Be it your phone or your camera, Recuva will find damaged photos and videos and recover them from the SD card.
Read: Five best open source Backup utilities for Linux
To restore the contents of the SD card, define the type of files deleted, start the scan and take a look at the preview. Then save the result on any device.
The price of Recuva Pro is $ 29.95. Recuva Free does not include user support. However, it does provide detailed instructions, and you can get quick answers to your questions on the forum.
Recuva Free can be installed on a device with Windows 10, 7 or lower; There are both 32-bit and 64-bit versions of the tool. For standalone installation you can use the Portable version (do not copy it to the memory card!).
Strong points:
The deep scan option is ideal when you need to rescue corrupted files and partially deleted data, as well as to find data that has been overlooked by other recovery tools.

Clear interface for more experienced users (Advanced Mode) and novices (Recuva Assistant)

No limitations on the amount of recoverable data in the Free version

A possibility to create a virtual image of an SD card to connect it as a partition on your disk and then restore the memory card from the copy.

Color marking depending on how damaged your deleted files are
If you are looking for a powerful Windows rescue solution then Lazesoft Recovery Suite is the one. In addition to recovering data from common disks, Lazesoft also comes with a set of utilities that can rescue your Windows system when you forget your login password, or even when it doesn't boot.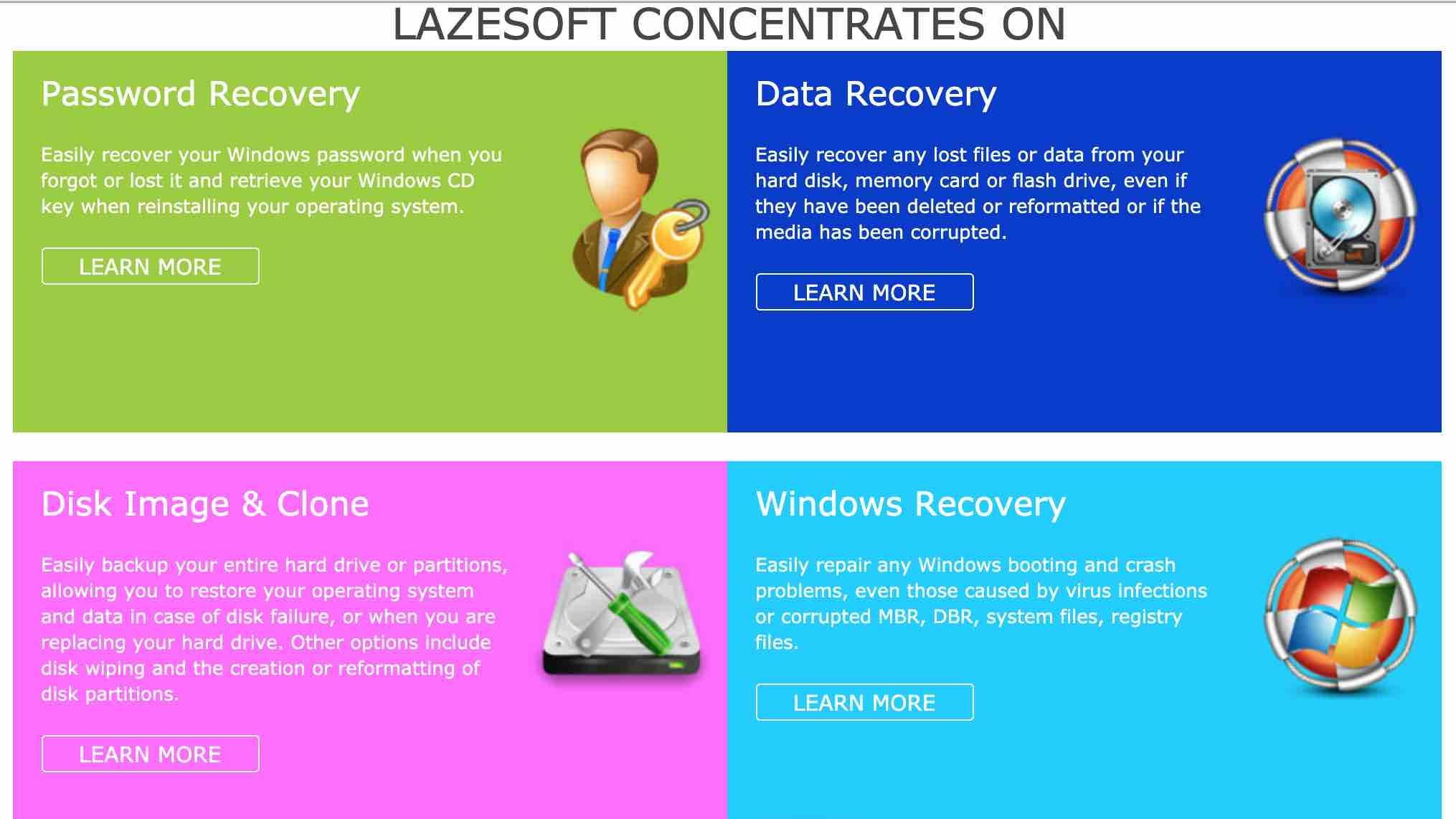 It has multiple modes (Undelete, Unformat, Deep Scan) available to choose from, and is also capable of previewing images before retrieving them. The software has multiple editions, but only the Home Edition is free.
Exif Untrasher is another totally free program that runs on Mac (macOS 10.6 or higher). It is primarily designed to recover JPEG photos that have been deleted from a digital camera.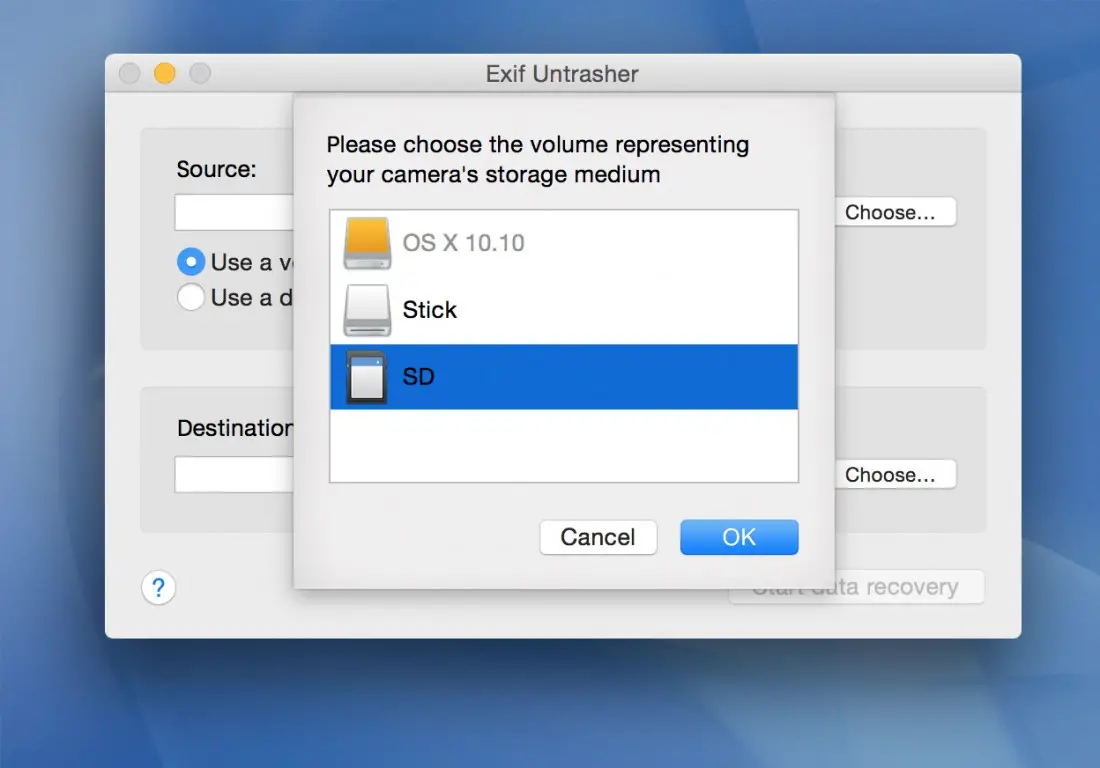 It also works if you want to recover lost JPEG files from an external drive, USB memory, SD card, etc., as long as it is a removable disk that you can mount on your Mac.
TestDisk

(Windows / Mac / Linux)
TestDisk, PhotoRec's sister program, is an extremely powerful free partition recovery tool developed to help find deleted / lost partitions, make locked disks bootable again, and much more.
TestDisk is like an experienced doctor who cures most problems related to computer hard drives. Its only drawback: it is a program without a graphical user interface, that is, it is not for computer novices, since it requires superior technological knowledge to use it successfully.
UndeleteMyFiles Pro is absolutely free and comes with tools for data recovery and file deletion as well.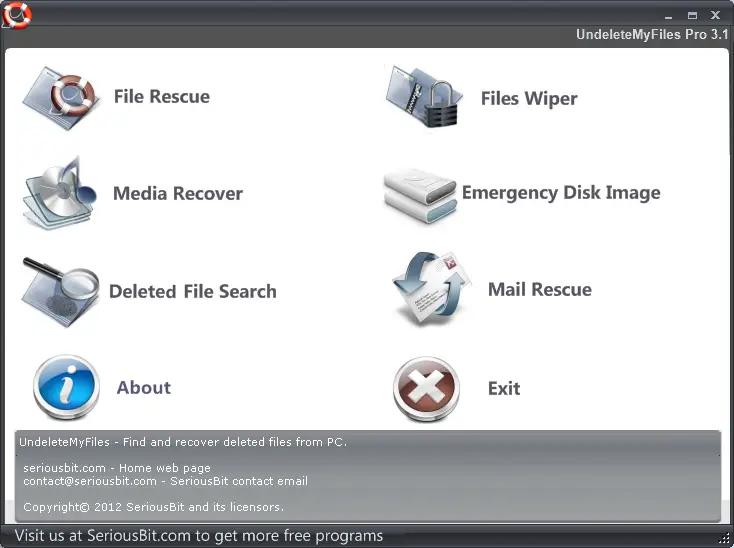 Just select the drive, scan, and you will see a list of the missing files. UndeleteMyFiles Pro works well to recover deleted files from hard drive, USB, SD / CF cards and other storage media.
Undelete360 recovers files that you accidentally deleted from your computer, recycle bin, flash drive, digital camera, memory card, etc. You will see two tabs when the program starts: "Recover files" and "Delete files". To recover your deleted items, stay on the "Recover Files" tab, highlight the disk drive and start searching. A very useful feature is that the path of the file is indicated, as well as the condition of the files. It also includes an erase tool that safely deletes files that are beyond recovery.
As its name suggests, FreeUndelete is a free tool that recovers files from any volume based on NTFS and FAT. It runs on Windows 10, 8, 7, Vista and XP.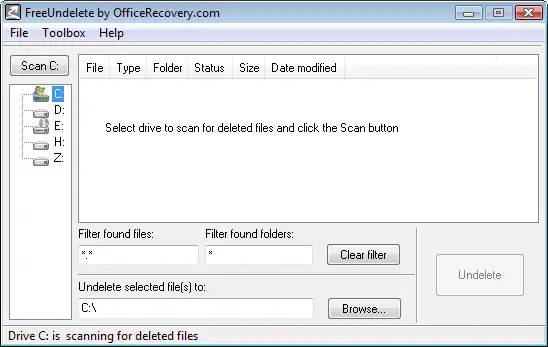 The program is intuitive, and the data scanning process is quite fast. However, the files and folders are not well organized, making it difficult to select and recover the ones you want to recover.
---
If you like the content, we would appreciate your support by buying us a coffee. Thank you so much for your visit and support.