Last updated on Jan 11th, 2022 – There are always unexpected computer problems that require the previous data to be restored, be it damage to the hard disk, a failed update of the operating system or after a virus attack.Anyone who has taken precautions and has set up a backup of the hard disk on an external medium is definitely on the safe side.
When data is backed up , it means that data is copied and stored outside the computer so that it can be copied back in the event of loss and thus restored. The backup copy can either be stored on an external storage medium , such as an external hard drive, or in a cloud on the Internet.
Read: Understanding Continuous Data Protection (CDP) – Near-CDP Solutions
Most common causes of data loss
Whether a wrong click or a malicious virus on the computer – there are many reasons for data loss. Most often, important files are accidentally deleted. Those who have not made a backup copy with a backup program are relatively powerless to restore the old data. Careful use of the computer can help avoid many memory problems and prevent data loss.
The most common causes of data that has suddenly disappeared or cannot be recovered are:
Unclean separation : If you do not properly eject the USB stick or an external hard drive , there is a risk that the data has not been transferred. Simply pulling the stick or a connecting cable out of the USB slot on the computer or laptop is a common reason for unforeseen data loss. If the writing process was not completed , the file has been destroyed and can no longer be opened.

Empty battery : The most common reason for unexpected data loss on laptops is an empty battery. If caching was not done regularly, all the work may have been in vain and the data is gone. Therefore, always pay attention to the battery level when working without a power cable.

Water damage: Anyone working on the computer should always be careful with the drinks in the surrounding area. The water glass or coffee cup may tip over the laptop quickly and the hardware may get badly damaged. A laptop should not be transported under heavy rain.




If you want to clean the PC, you should use as little water as possible and prefer to use microfiber cloths.


Read: How to clean your computer screen.

Cold and heat damage : If you like to leave your laptop in the car over the winter night, you should make sure that the computer slowly adapts to the room temperature before use .




If the device is switched on too quickly with a cooled device, a short circuit may occur. The situation is similar the other way round: In extreme heat, the laptop should also be carefully brought up to room temperature, otherwise there is a risk of a head crash on the hard drive and the data is lost.

Dust: laptop out of bed. Dusty places can clog the computer's fan, which can cause the hard drive to heat-up. Even the smallest grains of dust or sand can damage the sensitive interior of the computer. Therefore, a clean environment should always be ensured.

Lightning strike and power failure: If there is a thunderstorm, there can always be voltage peaks in the power supply. Therefore, the plug should be removed from the computer when it flashes and thunders outside. You don't have to worry if you get a power strip with surge protection or a surge protection adapter for the socket. A sudden power failure can also lead to the loss of a lot of data, especially on desktop PCs.

Head crash: A hard drive failure is a common cause of sudden data loss. In the event of a head crash, the hard disk is damaged since the read and write head touches the medium (the magnetic disk) directly, for example due to incorrect installation, wear, severe vibrations, a fall or the reasons mentioned above, and thereby rubs its surface.




Thus the hard drive can no longer be started and the data can only be saved by professionals in the best case.
Read: Which Version of Windows 10 Is Right for You
Windows 10 data backup program
There are many recovery tools available for download on the Internet, but doesn't the in-house program also do it? If you want to create a PC backup, you can also use the preinstalled Windows backup software. Backing up data on Windows PCs is quick and easy , even for absolute amateurs . The prerequisite is of course that there is a storage medium on which the Windows backup can be stored. A third-party software like the ones outline below is therefore not necessary for a full backup .
However, the in-house Windows backup cannot create a differential data backup or an incremental backup. Furthermore, the Windows backup cannot be created automatically or at regular intervals – you have to think about the data backup yourself. It is not possible to select different types of backup, nor to define a backup strategy. This is clearly the advantage of the other outlined products below.
Read: Five best open source Backup utilities for Linux
In Windows 10, the data backup feature is called Windows 10 File History and works with just a few clicks. You can find out more about it here.
Remo Recover is one of the most used data recovery software along with the other tools shared in the article. The software can recover almost 300 plus file formats across both Windows and Mac operating system. Best thing about this data recovery tool by Remo software is that it can work both simple data loss scenarios like deleted file recovery to complex data loss scenarios like formatted drive recovery. Next time when you accidentally deleted file, instead of searching how to recover shift deleted files on Google, just use Remo Recover you'll have your data back in matter of minutes.
Wondershare UBackit data backup software is your reliable data manager. Back up your files, folders, and hard drive data automatically and incrementally. Monitor the backup process, storage space, and data security intelligently.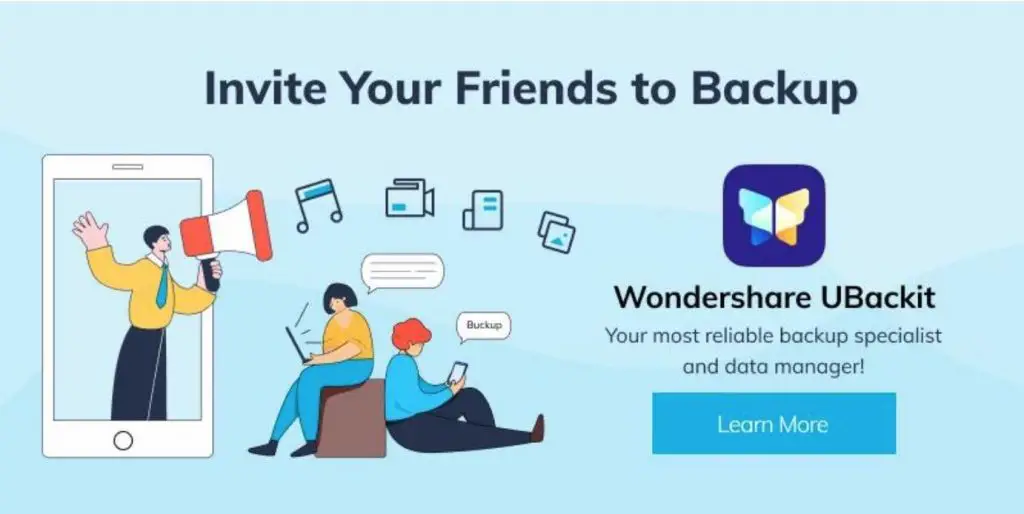 Restore files to a specific backup version, Intuitive file versioning enables a clear view of your backup history. Restore data to any specific version in just one click. All backup data are encrypted with security algorithms, protecting your priceless data and privacy from the wrong hands. Just 3 Simple Steps to Backup Valuable Data.
Read: Is There Any Free Software For Data Recovery
Easeus Todo Backup is a free backup software used for backing up an entire hard drive or certain directories and files. Hard disk partitions, external drives, network shares, cloud storage as well as CDs and DVDs can be used as the target for data backup.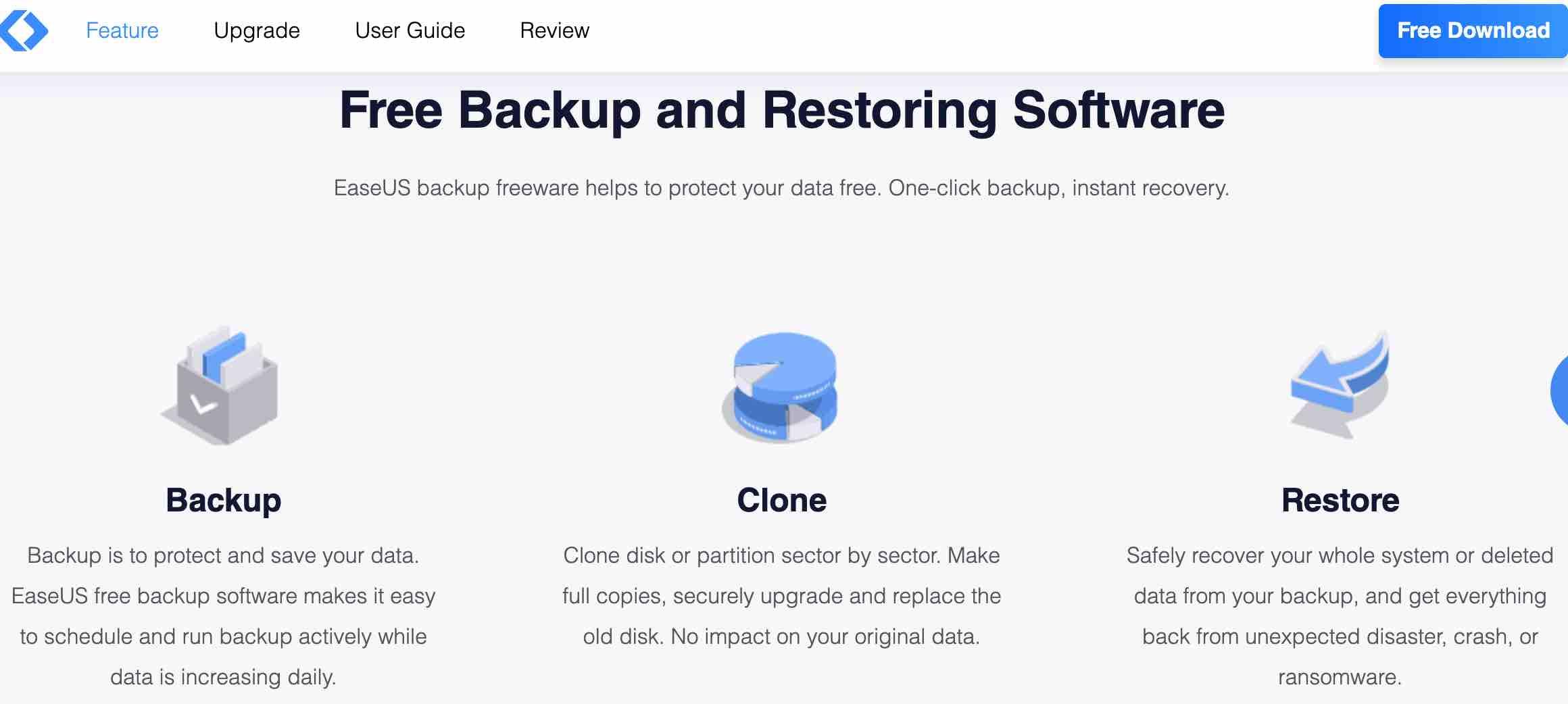 The selected data can be compressed with Easeus Todo Backup to save space and encrypted with a password for more security. Backup runs can be defined using the scheduler, which are then carried out automatically in the background.The software is fairly easy to use and has a lot of features that may also appeal to advanced users.
Read: Review of EaseUs Data Recovery Wizard Free
Macrium Reflect is a very effective data backup solution .It allows you to make copies of partitions and manage them as well as create disk images and clones.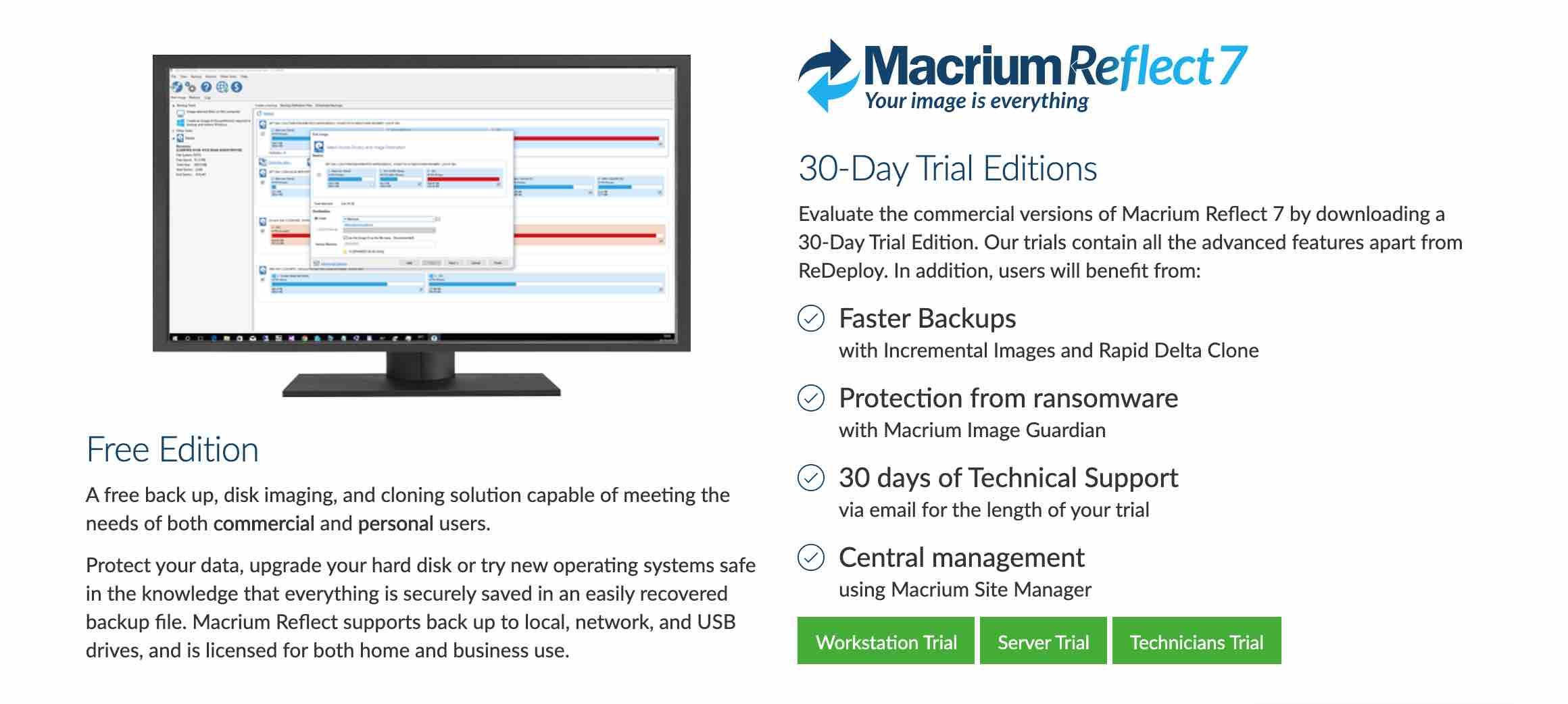 Read: 6 Windows Desktop Utilities Every Software Developer Needs
Clonezilla is free open source software for creating system images, backing up and restoring hard disks .This allows for example to restore a Windows or Linux systems fairly quickly.

Pandora Recovery can recover files that you think they may have been lost even if you had deleted them in the Windows Recycle Bin ! The program uses three different scanning methods to find the files not only on the local hard drives, but also on USB sticks that are formatted with the FAT file system.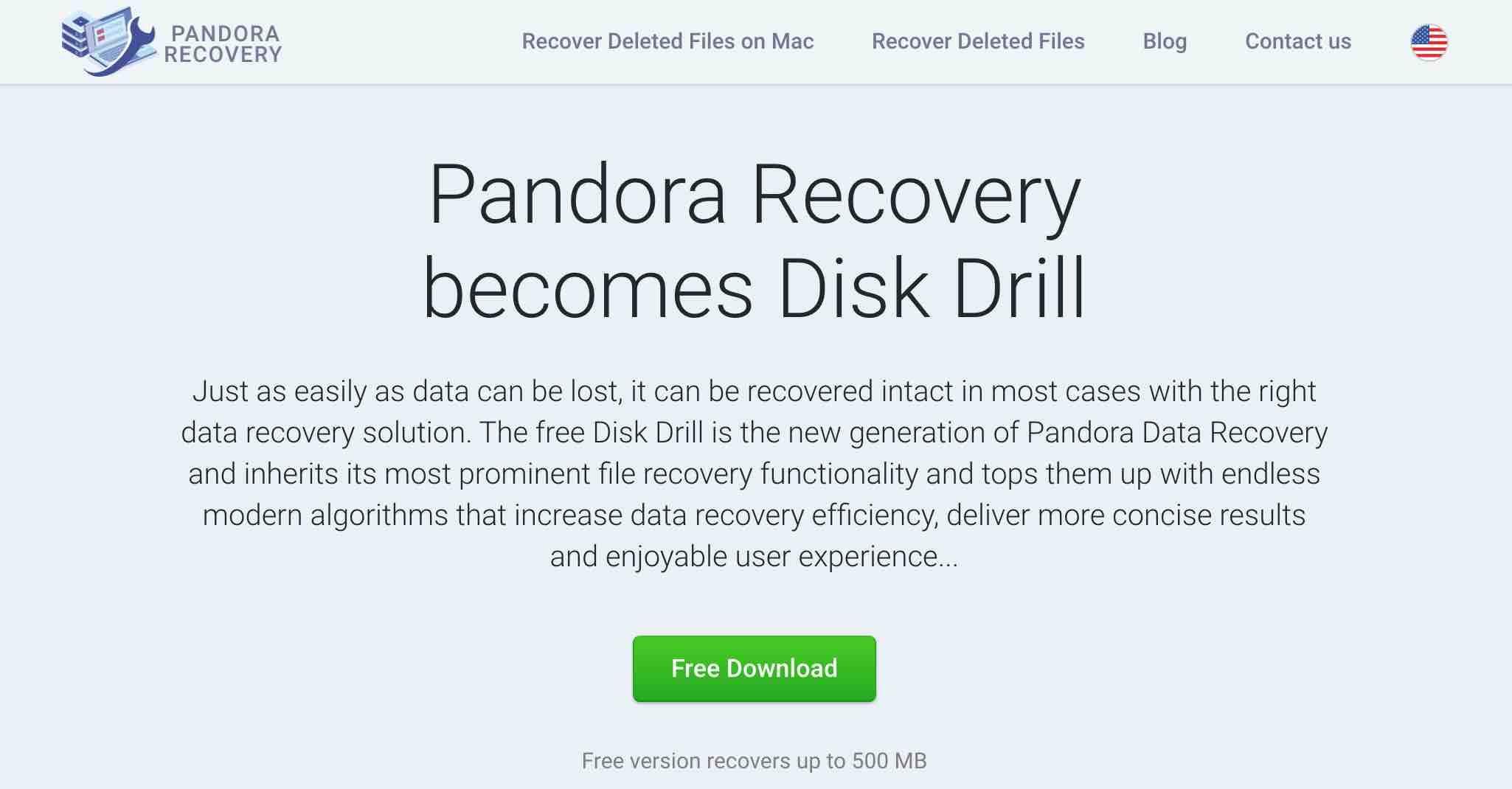 If Pandora Recovery has found deleted files, there is a very high chance that the tool can restore the files even if they have not yet been overwritten by other files.
Read: How to delete duplicate photos in Windows 10
AOMEI Backupper Standard enables simple backup of important data and restoration after a system crash or virus attack. The range of functions includes the cloning of partitions and hard disks as well as the creation of bootable Windows and Linux media. Aomei Backupper supports standard shadow copies which allow you to continue working on the computer during data backup. Thanks to the Intelligent Sector Backup, only the partitions used are backed up – this saves storage space. Check out also  cBackupper.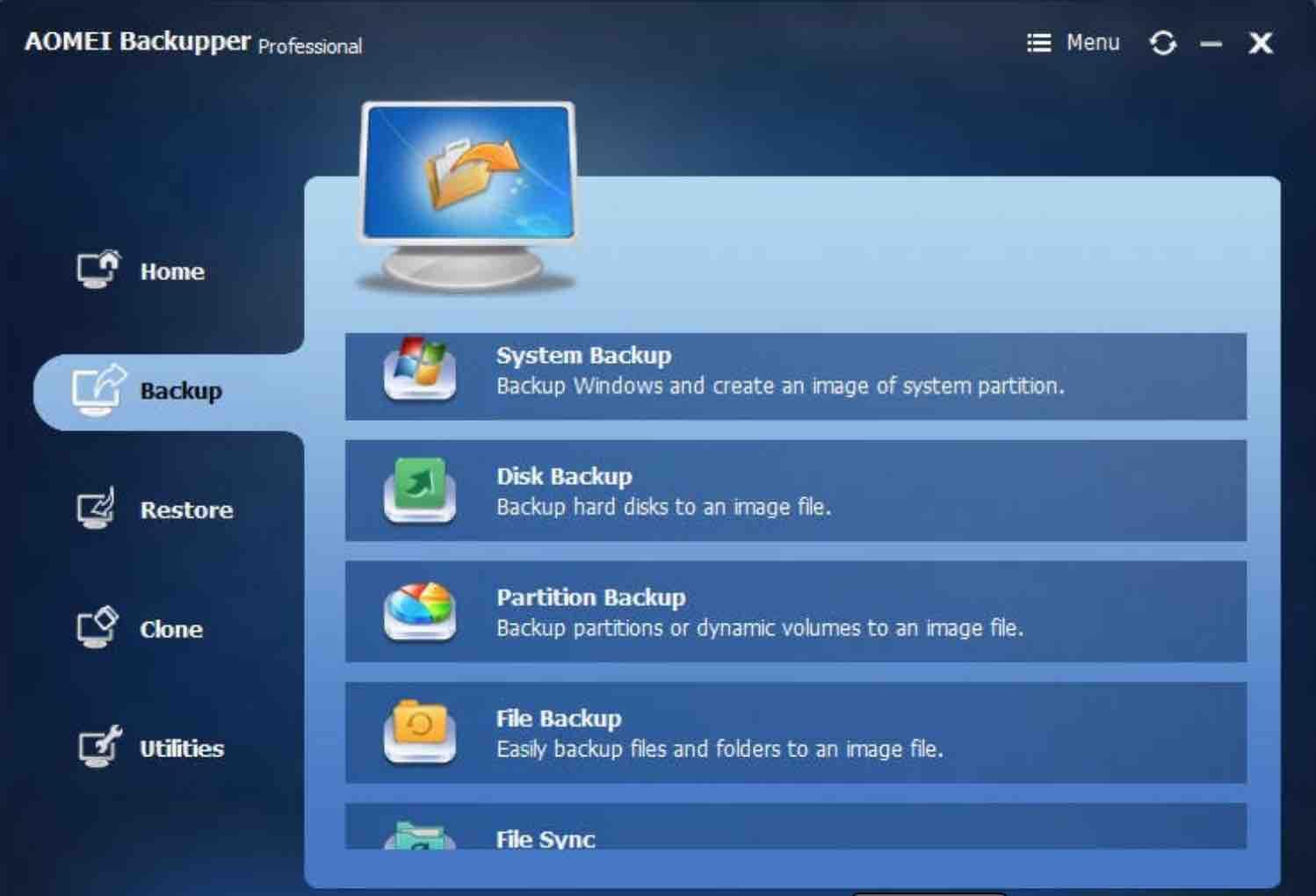 Acronis True Image backup software is a paid application that is highly renowned for its efficiency.It is relatively simple to use and therefore allows you to create a system image and a rescue disk to restore it.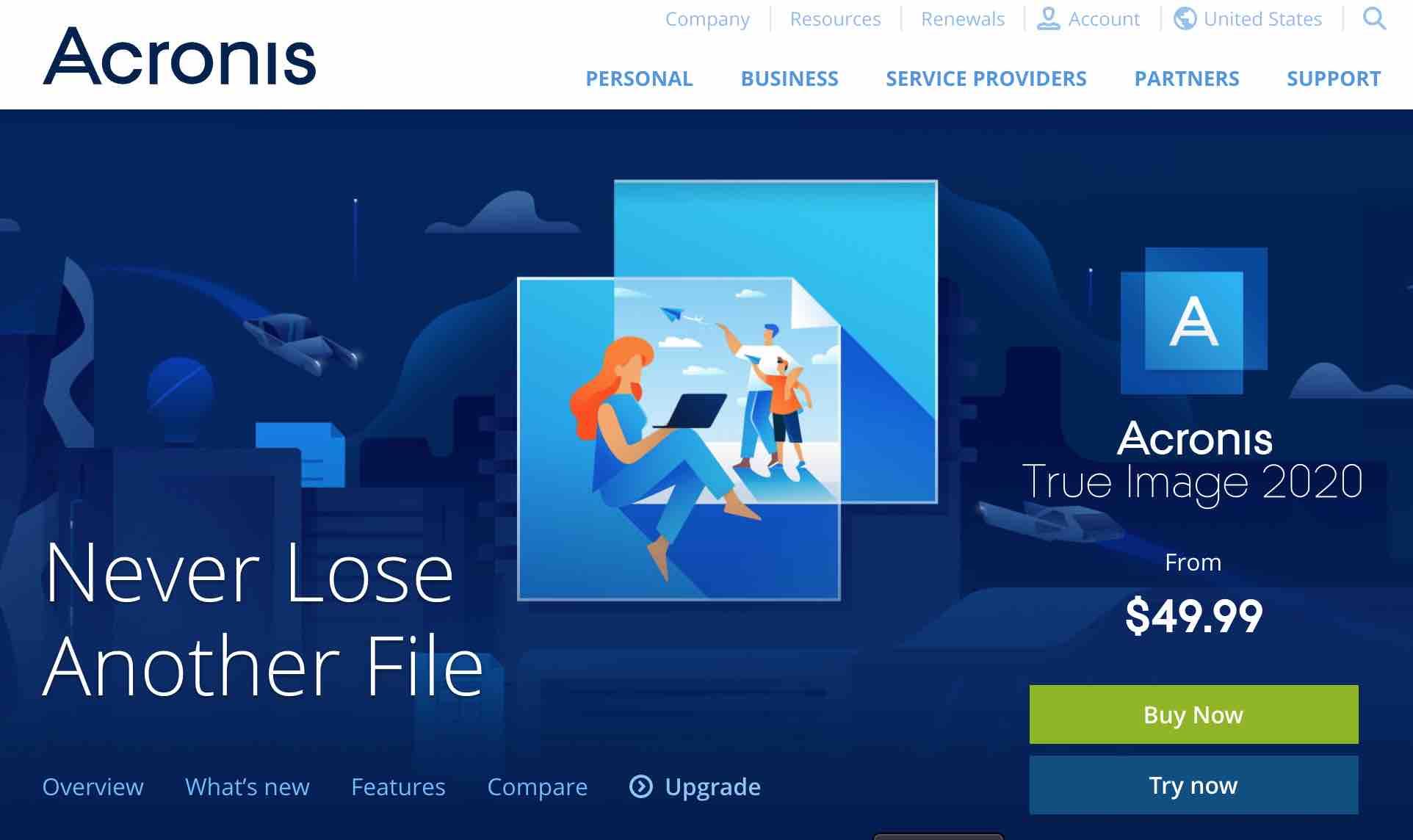 Recuva restores data that is stored on storage media with the FAT, NTFS or exFAT file system. Thus, the tool not only supports hard drives and USB sticks, but also many flash memory cards. The basic requirement is that the external medium can be connected to the computer on which Recuva is running.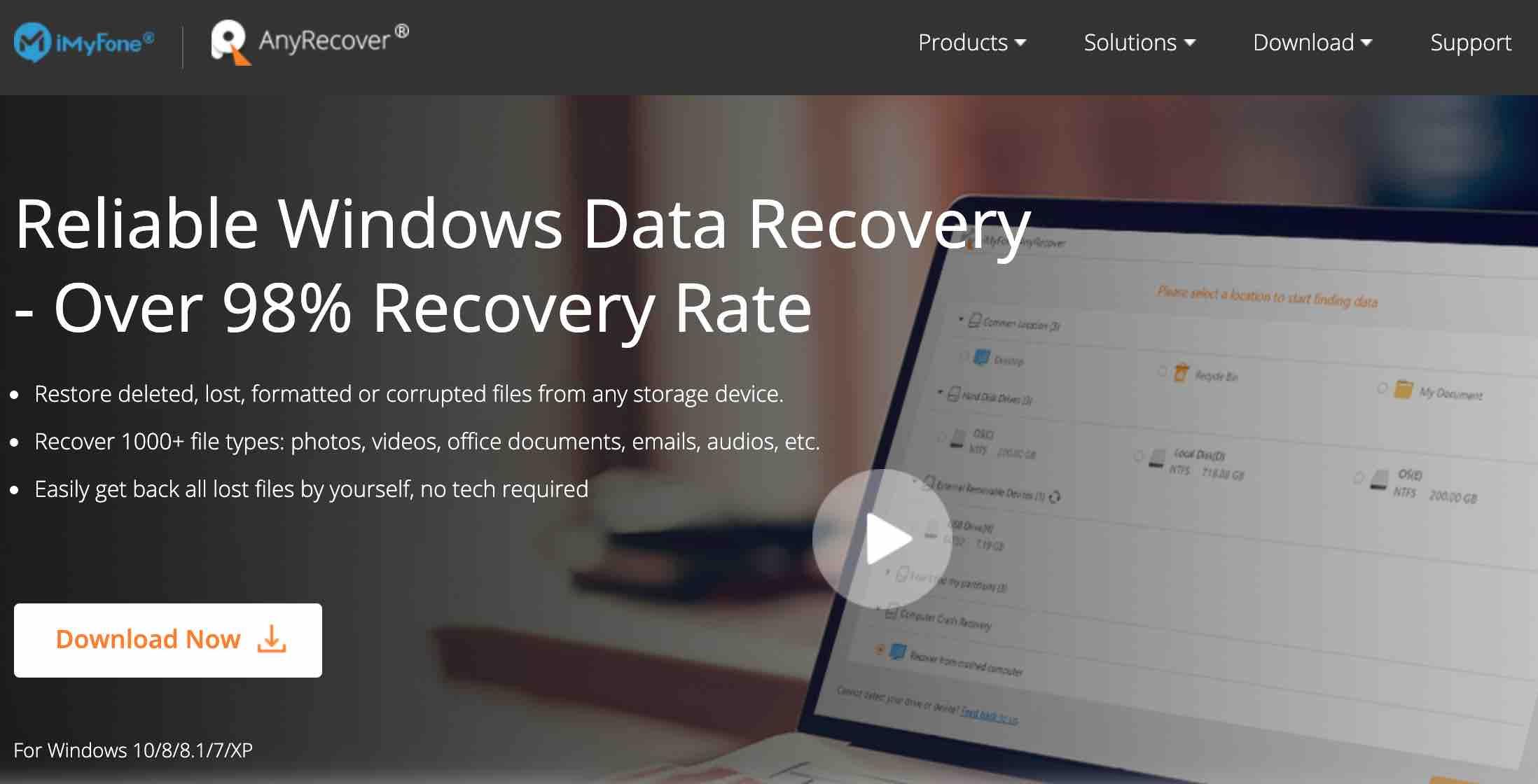 Owners of Nikon and Canon cameras can be happy because the tool can also handle their RAW format. Thanks to the wizards, even beginners get along well with the program and can use the functions intuitively.
Mini Tool Shadow Maker is an alternative application to Macrium Reflect for advanced users. This backup software is relatively complete.
You can create backups of disks, partitions, or folders and files.
A recovery disc may be created and used at boot time to start the computer and restore the system image.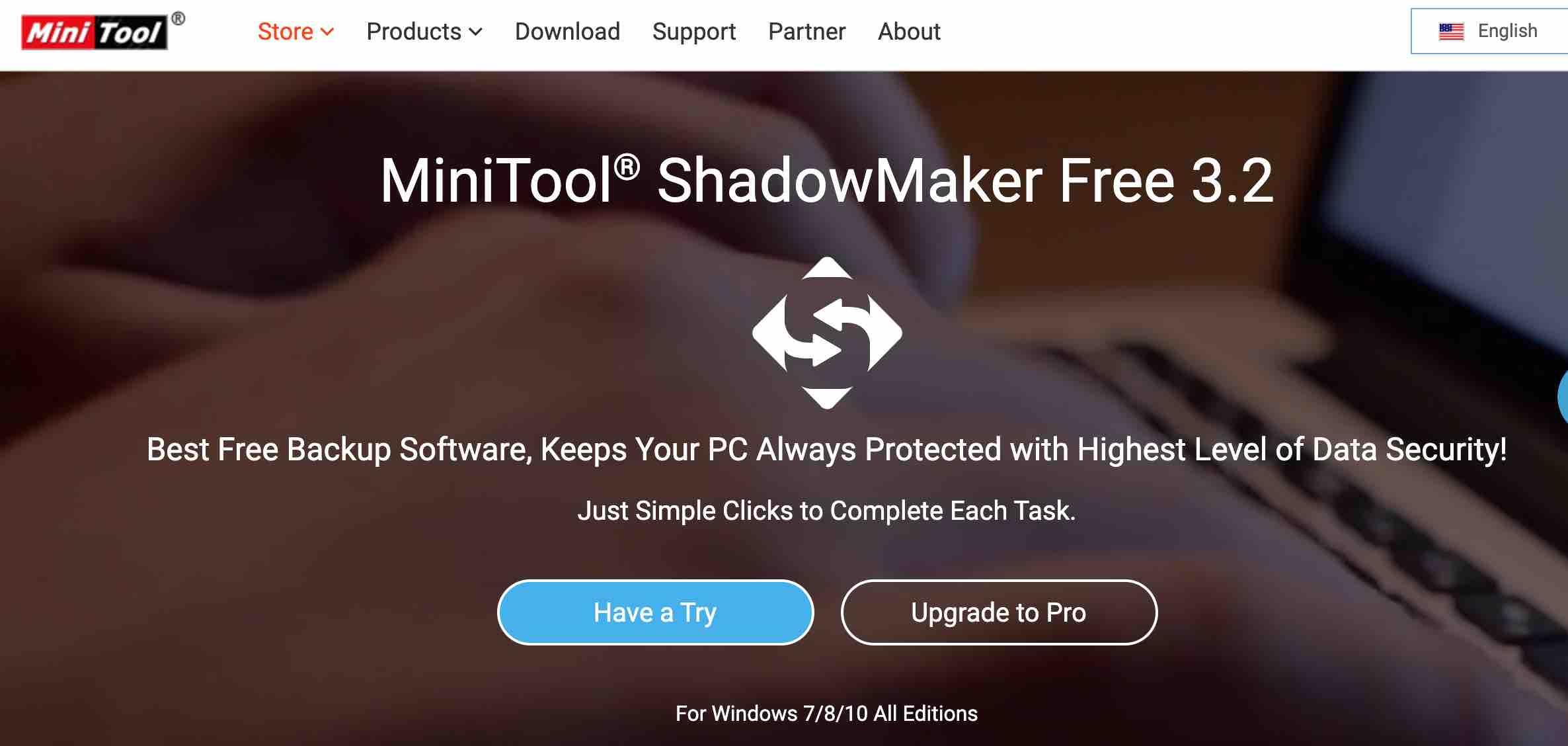 Easeus Data Recovery Wizard helps restore deleted and lost files. Regardless of whether they were deleted due to damage or formatting of the hard disk, system failure, loss of partitions or virus attack, Easeus Data Recovery Wizard restores lost files with the original file name and storage location up to 1GB in size.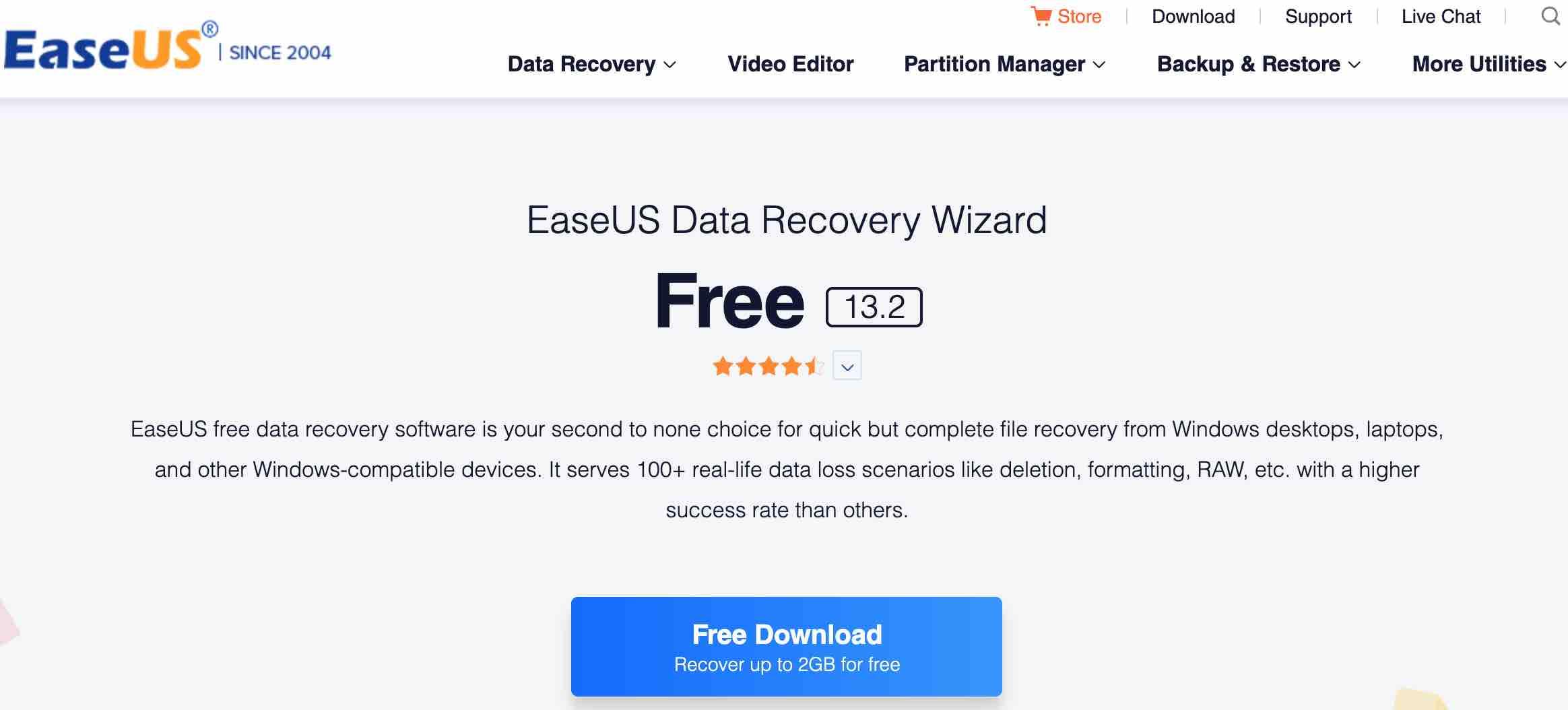 If this limit is to be exceeded, one of the paid versions of Easeus Data Recovery Wizard should be used.
Paragon Backup & Recovery software is an advanced restore and backup application for individual users. No advanced computing knowledge orIT skills are needed to protect files, folders, disks, partitions or even the entire system.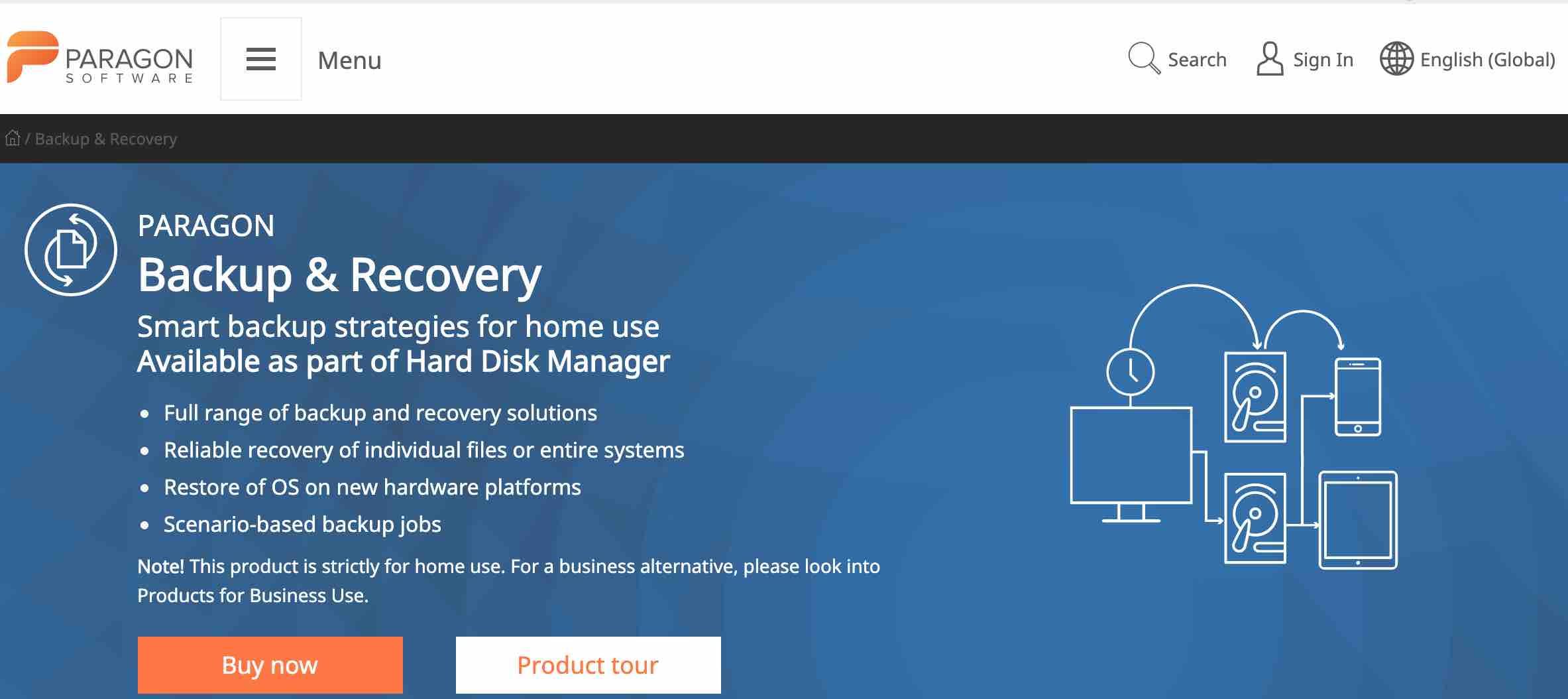 Additional data Backup software
Here is also a list of complementary data backup software.
Finally, remember that Windows 10 also has a data backup tool. Refer to the first item in the list above.
---
If you like the content, we would appreciate your support by buying us a coffee. Thank you so much for your visit and support.