"Green" interior is a combination of factors – some of them lie in the field of design and planning solutions, but much depends on the engineering and construction solutions used to create the interior. A "healthy" interior provides visual and acoustic comfort, here you can breathe well, a comfortable temperature in the office is sustained, interior solutions are ergonomic, are used building materials with environmental certificates.
Let's go more in detail now.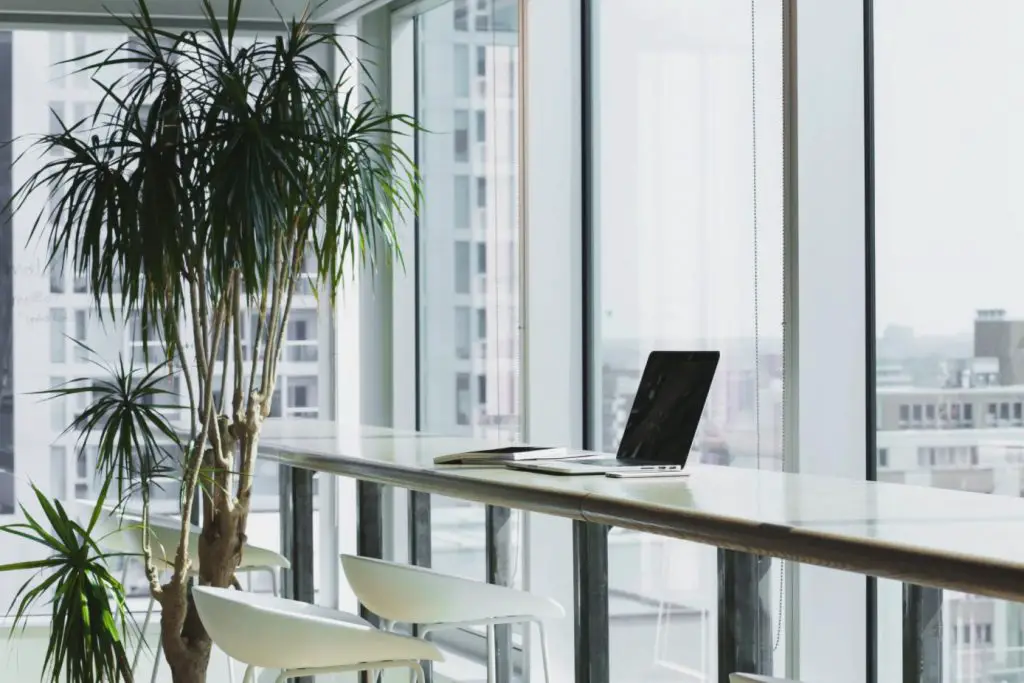 Image source unsplash
Get rid of the noise
Noise can become a real problem and can increase the stress level of the workers. And if you are now at the stage of your office planning you can prevent this problem by organizing qualitative sound insulation that is no less important than how you plan to use the space.
You can install special booths, capsules, where workers can hide from any sounds and conduct telephone conversations or work with a laptop.
The most important aspect of a "green" interior is high-quality ventilation and air conditioning.
The key problem of workspaces is the low quality of the microclimate – and this directly affects the productivity of employees, reducing it by 20 percent!
Change of position
It is not just the variability of the working space that is important, but the ability to change the position of the body during work. This will avoid stagnation of blood and lymph and activate the work of brain cells, which are activated due to active oxygen saturation.
Freedom in choosing working space can be provided by smart furniture and high-quality IT infrastructure. Smart wifi should be available anywhere in the office, as well as a sufficient number of outlets. There are a lot of original solutions on the furniture market that allow you to work from any area of the office. For example, benches and armchairs on wheels with built-in USB chargers. The fewer wires in the office, the better and more comfortable it will be.
Some work more productively outdoors – on the terrace or in the yard, some more efficiently over a cup of coffee and happily sit at a coffee point or in a corporate cafe.
One of the most important factors of the office workers' health is the furniture that they will use. Because if the chair is cheap and doesn't consider back's shape it will end in back pain. When the workday will end workers will feel weakness and lose concentration because of the cervical and lumbar spine pain. 
It is also recommended to change position from a sitting one to a standing one during the day. Tables with the lifting mechanism can be perfect for this.
Read: Computer use and Carpal tunnel syndrome
Don't forget about the light
If lighting is not equipped right it can not only worsen your vision but also it can influence your productivity. For good health, it is important to have natural light so you will maximize the natural insolation of space with maximum efficiency.
Consider that depending on the day period lighting should vary. Nowadays you can change light intensity and temperature, which can be a crucial moment for the working environment.
It can in the right hands be the main mood influencer. For morning the mood should be active and energetic, bright lighting will help to wake up and faster to get involved in the work. In the dim evening time when workers are stressed after the intensive workday they need to be relaxed and relieved from the stress and for this diffused light perfectly will work. It is also important to use natural light.
Read: Blue light from your computer or phone could damage your eyes
Well-planned acoustic solutions.
Carpet and other soft coverings, furniture, partitions, acoustic panels, living plants, lamps – all this breaks up and absorbs sound in the space, creates an atmosphere of tranquility and comfort.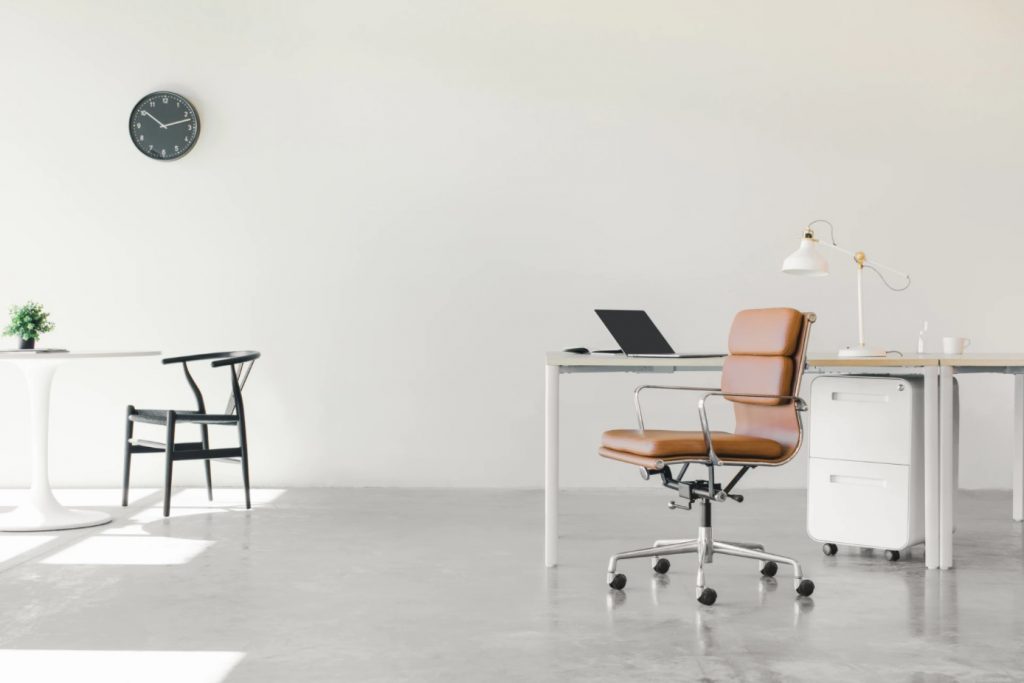 Image source Unsplash
Work without the rest is impossible
Every working space should have not only workplaces but also it should include space for resting. Relying on office interiors research, the vast majority of companies still choose classic upholstered furniture sets for these purposes, and to a lesser extent play or sports areas.
The office can even be equipped with special sleep capsules, such as are in the offices of Google, Siemens, PricewaterhouseCoopers. It has been confirmed that 20-40 minutes of sleep significantly improves performance. Sometimes sleeping places are equipped in separate small rooms.
While playing, you can shift your attention in the game zone, which helps you look at the task more creatively and relieve stress.
Easy breath
Indoor air quality for work must meet the highest standards. For this, the business center must have good ventilation and air conditioning systems and systems for maintaining humidity.
"Smart home" allows you to control light, humidity, airflow from the tablet. The air ionization system helps to improve the air quality. In general, it is recommended to maintain the moisture content at a level of 12 g / kg. They improve the air quality in the office and live plants can purify and ionize it.
Office jungle
Plants in the office are an important part of air ionization and purification. Nowadays are quite widespread other approaches to greenery, phyto-walls of all types became very popular among office environments. It not only freshens air but also can be used in space zoning and for acoustic reasons.
---
If you like the content, we would appreciate your support by buying us a coffee. Thank you so much for your visit and support.