Having a well-organized invoicing system is the key to running a successful business. No matter how big or small, every organization needs to manage and maintain its cash flow, accounting processes, and financial records.
The traditional paper invoicing structure can be as inefficient as it is time-consuming, but digital invoicing solves these issues. The whole process becomes automated, letting you generate error-free invoices that you can quickly send out to clients.
Let's find out what to look for when you're shopping for the right invoicing software for your business by answering the following questions.
Read: Assessing Business Risk: 6 Things to Look For
What Are Your Business Needs?
Review your business framework and payment options as they currently stand and keep the kind of employees who will be using the software in mind.
Does your business need invoicing software with Project Management features? Do you require multiple payment method options? Do you transact in more than one currency?
Look at the software's customizability, scalability, security features, user-friendliness, and customer record creation capabilities before you make a decision.
What Are Your Software Integration Requirements?
Your business may, for example, use separate systems for CRM, accounting, billing, invoicing, payroll, and supplies. These systems need to integrate with one another when it comes to your invoicing so that you have access to all the information you need.
When you're considering different software options you need to evaluate the unique needs your company has.
Read: Choosing a CRM Platform: Benefits and Considerations
What Does Your Budget Look Like?
Deciding on a budget means ‌you know what you can afford to pay upfront, as well as how much you need to have available for updates and any other charges going forward. The ideal invoicing solution is transparent about pricing, allowing you to implement responsible financial planning from the start.
If you don't have much of a budget, remember there are many free options for invoicing. Many of these packages provide users with the ability to create multiple statements, make it easy to follow up, improve cash flow, boost accuracy, and enhance efficiency in the same way their paid-for counterparts do.
What Does Each Package Offer?
Each software package will have its own unique set up and might offer numerous different features. Look for solutions that allow you to create a customizable invoice template that includes all the details you need.
Read: Why End-of-Life Isn't the End of the Road for Your Software 
What's the Competition Using?
It's always a good idea to investigate what businesses in the same market as yours are doing, especially with finding the right invoicing software. Chat to friends and industry peers about what you're looking for, ask accountants, and conduct a few online searches to find out what online reviews have to say.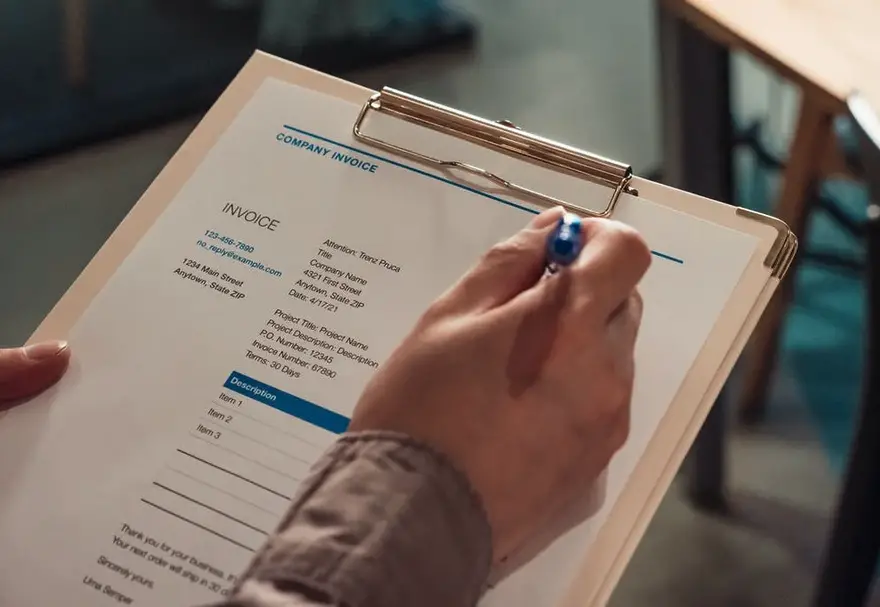 https://www.pexels.com/photo/close-up-shot-of-a-person-holding-a-clipboard-7651555/
The Vital Role Invoicing Software Plays
Good invoicing software offers users many benefits. It eliminates the chance of human error and gives you access to built-in analytical tools. You could, for instance, use it to find out where most of your income is coming from and who your most loyal customers are. You can pinpoint which products are most in-demand and even identify customers who fail to pay on time.
Read: Creative Marketing Ideas to Attract Customers
The best part is that, once you've found a package that suits your needs, there's usually only a simple setup process. Once complete, you can enjoy all the benefits that professional invoicing software offers.
---
If you like the content, we would appreciate your support by buying us a coffee. Thank you so much for your visit and support.